The Top Books on Hinduism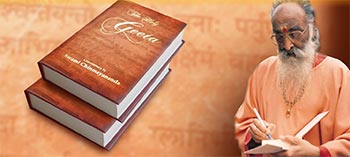 From the ancient Vedas written over 10,000 years ago to books written by world renowned Hindu and Non-Hindu writers in modern times on Hinduism, they have found a top spot in the literary world.
India has been the birthplace of some of the most prolific and talented writers. Be it the ancient Ramayan and Mahabharat author Ved Vyas,  spiritual leader Swami Vivekanad, or religious-fiction writer Amish Tripathi, each has made their mark in the literary history of Hinduism.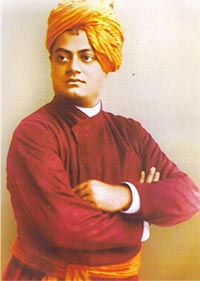 By no means does the list of writers and their books on Hinduism end here, it is just a glimpse into the varied talent that exists and especially when we look beyond famous writers on Hinduism born in India.
Hinduism, whose roots have been in existence over 10,000 years ago, has inspired several writers from all over the world and given us books such as The Holy Geeta by Swami Chinmayananda, How to Know God by Swami Prabhavananda and Christopher Isherwood, Elements of Hindu Devotion by Stephen P. Huyler, A Survey of Hinduism by Klaus K. Klostermaier, Autobiography Of A Yogi by Paramahansa Yogananda, American Veda by Philip Goldberg, The Hindu Mind By Bansi Pandit, Am I a Hindu? by Ed Viswanathan, The Bhagavad Gita by Eknath Easwaran, and so many more.
Read on to learn more about the books that have enjoyed a wide readership and, in some cases, have exerted a lasting influence on the minds of people, both Hindus and non-Hindus.
---
Autobiography of a Yogi by Paramahansa Yogananda
Paramahansa Yogananda was the first major Indian teacher to settle down in the West. He spent the last thirty-two years of his life in the United States, traveling incessantly, holding sessions with packed audiences, and launching a spiritual revolution with his hugely acclaimed Autobiography of a Yogi. The book, which was first published in 1946, became an international bestseller, and has been translated into more than a dozen languages.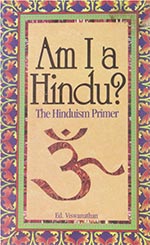 Am I a Hindu? The Hinduism Primer by Ed Viswanathan
Am I a Hindu? The Hinduism Primer by Ed Viswanathan provides a novel approach to a potentially complex subject. The book is in the form of a dialogue between a Hindu father and his American-born Hindu teenage son, who lives in New York. The boy is confused about his Hindu identity, and seeks clarifications from his father in a series of questions. Why, for instance, do Hindus worship a plethora of Gods? Or why, for that matter, do Hindu women wear dots on their forehead? The book not only serves as a good introduction to Hinduism for those who are unacquainted with the faith, but also provides useful insights to practicing Hindus.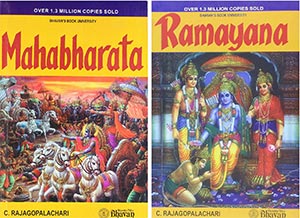 Ramayana and Mahabharata by C. Rajagopalachari 
No two literary compositions have been closer to the heart of the Indian people than Valmiki's Ramayana and Vyasa's Mahabharata. Their deep impact on Indian culture in general and Hindu culture in particular is unknown to no one. However, as books, they are difficult to read in their original form. For one thing, they are in Sanskrit, which is beyond the understanding of most Indians today. For another, their voluminous sizes can act as dampers – the original Ramayana comprises no fewer than 24,000 couplets, but is far surpassed by the 100,00 verses of the Mahabharata, which is the longest epic poem ever written in any language. Therefore, it was with a sense of mission that India's first Governor-General, the learned C. Rajagopalachari or 'Rajaji' set about retelling these ancient epics in English. As of 2019, his English rendition of the two epics, which he considered his greatest service to his countrymen, had each sold over two million copies.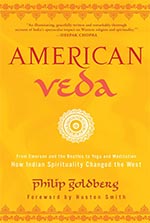 American Veda by Philip Goldberg
There are presently said to be fifteen million American practitioners of yoga and meditation, and words like mantra and karma have become part and parcel of everyday English usage. Philip Goldberg's American Veda: From Emerson and the Beatles to Yoga and Meditation traces in thorough detail the fascinating history of this development, and showcases how, both subtly and in more obvious ways, Hindu spiritual thought has left its abiding mark on American culture and its way of life.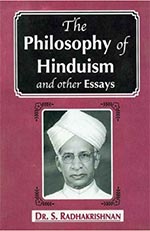 The Philosophy of Hinduism by Sarvepelli Radhakrishnan
Sarvepelli Radhakrishnan, India's second President, whose birthday is celebrated in India as Teacher's Day, was an internationally distinguished scholar of comparative religion and philosophy, and the first Indian to hold a professorial chair at the University of Oxford. He is considered a bridge-builder between East and West. In The Philosophy of Hinduism, he explains how, unlike other religions, Hinduism is a continual process rather than a fixed revelation, and compares it to Christianity, Islam, and Buddhism, observing that they all shared the same goal – the attainment of the universal self.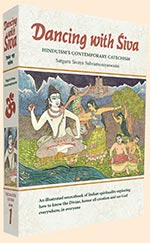 Dancing with Siva by Satguru Sivaya Subramuniyaswami
The 1008-page, colorfully illustrated Dancing with Siva: Hinduism's Contemporary Catechism by the remarkable Saivite leader and founder of Hinduism Today magazine Satguru Sivaya Subramuniyaswami, who was born Robert Hansen in California in the United States in 1927 and was later initiated into sannyasa in Jaffna by the iconic Sri Lankan mystic Jnanguru Yogaswami, is an impressive piece of work that is informative and devotional in equal measure, and projects Hinduism in all its breadth of vision and diversity.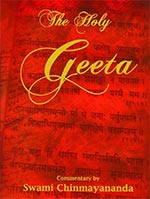 The Holy Geeta by Swami Chinmayananda Saraswati
Swami Chinmayananda Saraswati, Hindu spiritual leader and founder of the global nonprofit organization the Chinmaya Mission, was a visiting professor of Indian philosophy in numerous Asian and American universities, and authored several books, among which is The Holy Geeta, where the slokas of the holy text are reproduced both in Hindi and English, and supplemented by the Swami's own enlightening commentaries. Though this book has gained wide popularity, it is not meant for casual reading, but is one that, to use Francis Bacon's famous words, needs to be "chewed and digested."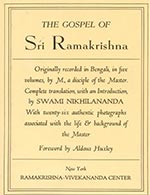 The Gospel of Sri Ramakrishna by Swami Nikhilananda
The Gospel of Sri Ramakrishna is Swami Nikhilananda's English translation – made with the help of Margaret Woodrow Wilson, daughter of American President Woodrow Wilson – of the famous Bengali religious text "Sri Sri Ramakrishna Kathamrita." It records the conversations of the 19th century Hindu saint Ramakrishna – the guru of Swami Vivekananda – with his disciples and devotees. American scholars convened by the publishing giant Harper Collins voted the book as one of the "100 most important spiritual books of the 20th century," and Aldous Huxley drew a comparison between it and James Boswell's "Life of Samuel Johnson."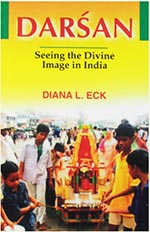 Darsan: Seeing the Divine Image in India by Diana L. Eck
'Darshan' is derived from the Sanskrit word 'darsana' and means 'vision,' 'appearance,'  or 'sight.' In Hinduism, 'darshan' enjoys a special connotation, as it is believed that the very act of looking reverentially at the image of a deity, holy person, or sacred object confers divine blessings on a person. Diana L. Eck is Professor of Comparative Religion and Indian Studies at Harvard University, and her book Darsan: Seeing the Divine Image in India emphasizes the importance of visuals in Hindu culture, and how this merges with the elements of performance and sound to create the experience of the divine. It also looks into how the images of the gods are made and consecrated, the rituals that surround them, and the temples they are lodged in.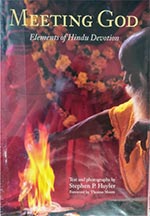 Meeting God – Elements of Hindu Devotion by Stephen Huyler
For an introduction to contemporary Hinduism, few books can rival the merits of photographer-art historian-anthropologist and India-lover Stephen Huyler's Meeting God – Elements of Hindu Devotion. Written in compelling and lucid prose, the book centers on the richness and diversity of Hindu devotional practices, and is replete with arresting photographs of spiritual India. So pleasing is the book to the eye that Deepak Chopra has described it as "a full color tour of India."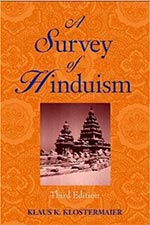 A Survey of Hinduism by Klaus K. Klostermaier
Klaus K. Klostermaier is a Professor Emeritus in the Department of Religion at the University of Manitoba, Canada. The first edition of his book A Survey of Hinduism came out in 1989 and made a mark with its balanced, well-researched, and comprehensive presentation of Hinduism – so much so that, though it mainly targeted the general reader, it became popular among specialists as well. The expanded third edition of the book is an even more valuable read by virtue of its inclusion of new chapters that discuss the religion's origins, the way it measures time, and the history of its relations with Buddhism, Christianity, and Islam.
Globalization, the current environmental crisis, and the COVID-19 pandemic calls for human beings to act in unison and in a spirit of brotherhood, irrespective of their caste, creed, color, or race. Throughout the ages, the highest Hindu thinkers have emphasized the unity of mankind and the need to respect all forms of life. "All life is sacred, and special to God," declares Lord Krishna in the Bhagavad Gita. "I look upon all creatures equally; none are less or more dear to me," Never before has this message been more relevant than it is today.
ancient Vedas
Non-Hindu writer
most prolific and talented writers
Ramayan and Mahabharat author Ved Vyas
spiritual leader Swami Vivekanad
eligious-fiction writer Amish Tripathi
books on Hinduism
The Holy Geeta
Swami Chinmayananda
How to Know God by Swami Prabhavananda
Christopher Isherwood
Elements of Hindu Devotion by Stephen P. Huyler
A Survey of Hinduism by Klaus K. Klostermaier
Autobiography Of A Yogi by Paramahansa Yogananda
American Veda by Philip Goldberg
The Hindu Mind By Bansi Pandit
Am I a Hindu? by Ed Viswanathan
The Bhagavad Gita by Eknath Easwaran
Sanskrit
The Philosophy of Hinduism by Sarvepelli Radhakrishnan
Dancing with Siva by Satguru Sivaya Subramuniyaswami
The Gospel of Sri Ramakrishna by Swami Nikhilananda
Margaret Woodrow Wilson
Sri Sri Ramakrishna Kathamrita
Aldous Huxley drew
100 most important spiritual books of the 20th century
Life of Samuel Johnson
James Boswell
Darsan: Seeing the Divine Image in India by Diana L. Eck
Meeting God – Elements of Hindu Devotion by Stephen Huyler
A Survey of Hinduism by Klaus K. Klostermaier
American practitioners of yoga and meditation