South Florida Teens Provide Relief to Medical Workers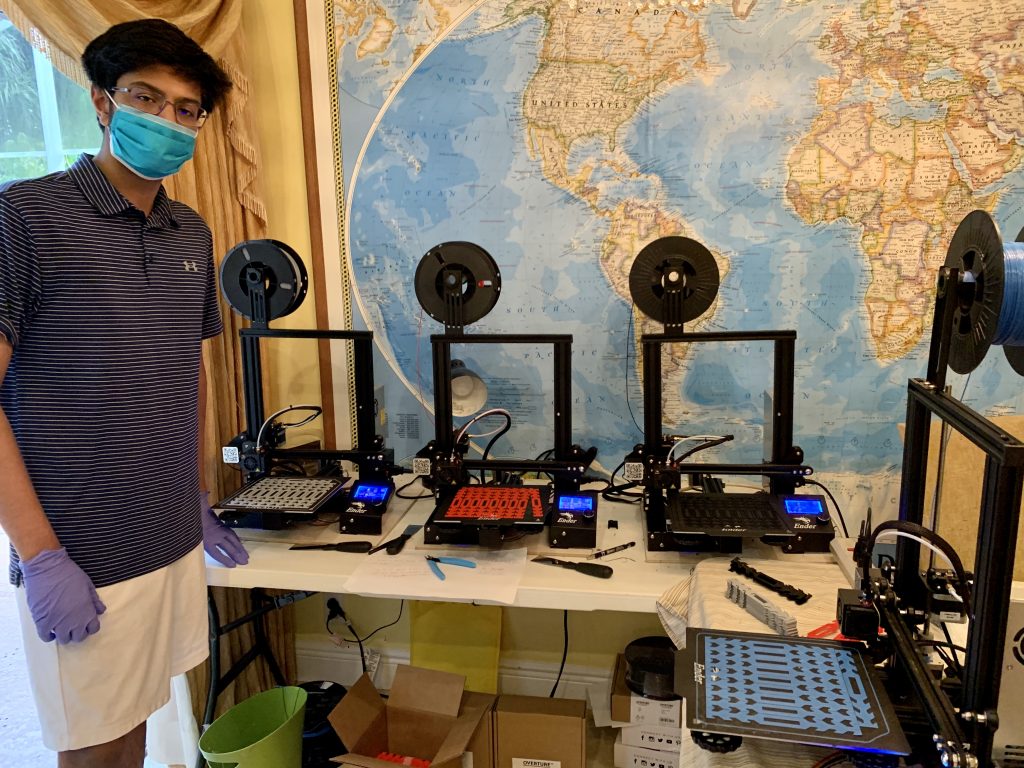 Don't take these high school students for granted! Three high-school students from North Broward Preparatory School are spending their stay-at-home time productively with a project to help doctors, nurses and hospital workers on the front lines. While also attending online classes and completing homework assignments and projects, Akhil Deo, Jason Krause and Farhad Ibrahimzade are busy 3D-printing surgical mask ear straps at their homes and donating them to hospitals and medical facilities all around the United States. It is a major production with multiple 3D printers at each site working 24×7 on printing ear straps. These surgical mask ear straps alleviate the pain or friction of the surgical masks being secured around the ear by using a strap around the back of the head that attaches to the surgical mask straps on both sides.
Here's a big shout-out to the administration and STEM teachers at North Broward Preparatory School for supporting these teenagers and allowing the school's printers to also be used for this effort.
The response has been overwhelming. As of the third week of April, the trio has already 3D-printed and donated more than 5,000 ear straps to almost 50 frontline locations in eight states. And the orders keep pouring in as there seems to be no end to the COVID-19 crisis in sight.
These medical workers are our heroes – let's help them out in any way we can. Please visit earstraps.com and donate to the cause.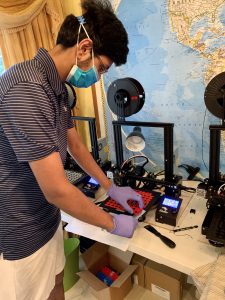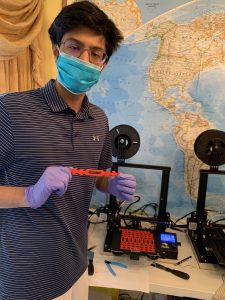 North Broward Preparatory School
stay-at-home
project to help doctors
hospital workers
online classes
Akhil Deo
Jason Krause
3D-printing surgical mask ear straps
Farhad Ibrahimzade
medical facilities
United States
surgical mask ear straps alleviate
STEM teachers at North Broward Preparatory School
COVID-19 crisis