The World bows to Vighnaharta Shree Ganesh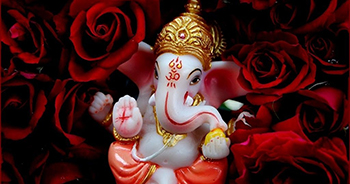 Indians ring in the celebrations of the most awaited festivals, the Ganesh Chaturthi. This year is no exception and even the added colors are speaking far more than words. Millions of small and big Ganpati idols have been brought up with full enthusiasm, music and banging colors. From Laal Bagh ke Raja in Mumbai to Moti Doongri ke Ganpati in Jaipur, every temple, pandaalas and small Ganpati Bhavan are well-dressed with flowers and other decoratives to welcome the first worshipped Gods among the Hindu deities.
Legends behind the celebration of Ganesh Chaturthi is that after Lord Shiva, Father of Shree Ganesha angrily killed him and beheaded him after a fight. When the Mother Parvati saw her son's body beheaded, she asked Shiva to anyhow bring her son back, otherwise, she will destroy the world. Lord Shiva also realized his mistake and blessed the body by placing an elephant's head instead of a human one.
After this, the boy was named Ganesha, whom God Shiva blessed to be the first and most loved God among all the Hindu Gods. Lord Ganesha is first worshipped before the start of every new work and people take his blessings. The highly adored God represents wisdom, wealth and happiness. Maharastra, a state of India known for their over the sky celebrations with dhols, nagadas which also includes Bollywood celebrities.
Ganesh Chaturthi
Ganpati idols
Laal Bagh ke Raja in Mumbai
Moti Doongri ke Ganpati in Jaipur
Bollywood celebrities
Mother Parvati
Shiva