Virat Kohli to Become the Most Successful Captain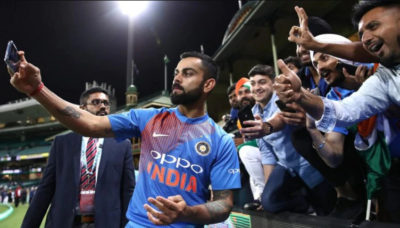 Undoubtedly Virat Kohli is one of the best gems of Indian and world cricket. There's no milestone Kohli hasn't reached and this 30-year skipper from India is continuously making headlines with his A list performances in all formats of cricket.
Recently Kohli surpassed Ganguly's victory record in Tests as a captain of the Indian cricket team. He also leveled with former skipper Mahendra Singh Dhoni on the number of Test victories as the captain of the national team.
Virat now has 27 Test wins which make him the most successful Indian captain along with MSD. He also enjoys a more winning percentage to 55.31% in matches, comparatively high from Dhoni (with 45%) and Ganguly (with 42.85%) respectively.
The present captain of men's cricket team can also surpass the record and become the most successful captain for Team India in Test cricket in the near future. Even better, Virat can achieve this milestone in the present ongoing test match against West Indies.
Kohli is arguably oe of the most successful captains of India and the team is running good in his captaincy. Moreover, Indian has far more incremented in its performance overseas, under Virat's captaincy. Kohli's fast-moving idea of foreplay and team spirit had very well set up the confidence level of the team.
Virat Kohli
Kohli surpassed Ganguly's victory record in Tests
former skipper Mahendra Singh Dhoni