Travel Tour To India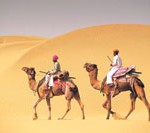 Where There is Something for Everyone For adventure, mystery and enigma, thousands of visitors travel to India throughout the year. Some come to acquaint themselves with the country's culture, while others come for a relaxed holiday to soak in Indian hospitality. A significant number come in search of soul, and there is certainly no dearth of travelers who visit just for a thrill. Regardless of the type of traveler or the reason for making the journey, no one leaves without being touched by the Indian spirit or without falling in love with this land with a promise to return soon.
There are so many diverse experiences possible in India, and such variety in terrain and culture that the country is almost too difficult to fully comprehend fully. However, it is this diversity and complexity that has a magnetic pull that few are able to resist. With its multitude of experiences, most travelers are only able to scratch the surface.
There are famous, iconic landmarks that have become ambassadors to the world. However, there are less explored, but still moving experiences that can make your trip to India worthwhile. Take a look at what you might be missing if you only visit the most popular tourist spots.
Adventure
Many have made a journey through the Thar, especially since it is the only desert in India. Instead visit the mountain cities of the Himalayas. The quaint lands of Ladakh beckon with a chilly edge. They offer you the most perfect landscape, with parched iciness and cold winds that can cut through your very being. This is the ultimate destination to test your levels of fitness and endurance, and where you will be able to feel a true freeness in your spirit.
If higher altitudes are not appealing, the marshes and backwaters make for another ideal adventure. Ambling waters present enough reason and opportunity to make a tour through lush and beautiful Kerala. Allow yourself a chance to partake in one of the boat races that are hosted annually, for this is the opportunity to experience something you will not likely find elsewhere.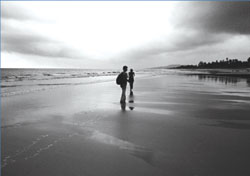 Beach
If you look at a map of India, you will instantly notice the country is bordered by water on three sides. This leaves plenty of opportunity for finding beaches anywhere in India. Despite this, many tourists only know of Goa. A lesser-known destination, one that delivers as much as Goa if not more, is a beach destination close to the popular tourist spot. Gokarna, in the state of Karnataka, is a beach location that offers a relaxed, rejuvenating experience. Everything one desires from a beach vacation is present – miles of sand and water, the opportunity for tanning, clean air, and great water sports. Perfect for lone travelers, vacation with friends, or a family get-away, Gokarna will find a way into your heart.
A beach tour through India is not complete without a stop in Marina Beach in Chennai. The largest beach in Asia, Marina offers more than pure indulgence. This beach encompasses history, with some of the greatest moments having taken shape there. It is about culture, with some great engravings found on its shores. The architecture is a true marvel. Marina Beach offers a glimpse into Tamil Nadu with a generous dose of fun thrown in.
History
The Taj Mahal is not the only landmark with a wonderful legend to tell. India explores with a dearth of ancient history. The ruins of Hampi are testimony to great legends, while the Ajanta and Ellora caves have their own story to tell. However, travel in and around the city of Nasik and you will find several parallels existing closely. With alludes made to the Ramayana, legends of Lord Shiva, and some wonderful historic locations that give you inspiring insights into the country, this is where learning is at its height.
Religion
India has been the nurturing ground for most religions of the world. With the most ancient religion, Hinduism having taken birth and reached its zenith here, and where several other religions also enjoyed a chance to germinate and grow, this is where you will find examples of the greatest treasures. Pilgrimage tours in India are frequently organized and enjoyed extensively.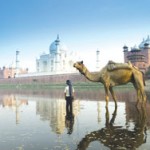 Most people talk of the Venkateshwara Temple at Tirupati, which is the richest temple in the world. However, the temples of Tamil Nadu are older and much more imposing. The Rameshwaram temple and Madurai Meenakshi temples are the greatest treasures. Covering entire towns and providing sanctuary to all who come seeking refuge, these are not just magnificent to look at, but also architectural wonders that have a sophisticated design and style that modern structures cannot match.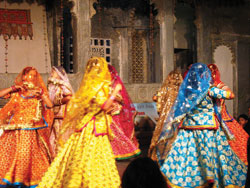 Culture and Entertainment
The arts found in India are complex, with variety that is apparent in every microcosm. The culture of India is so diverse, and yet so similar that it must be experienced at least once. With numerous languages and dialects spoken in each region, scripts and scriptures native to each state, and a relevance that every community enjoys, there are not just points of comparison, but also much to learn.
Some of the greatest cultural delights in India are in the state of Rajasthan. A colorful region not just rich in its history, but also in life and traditions, Rajasthan is a paradise for travelers. It has much to tell everyone, with music and dance forms that tell stories of its past glory. Rajasthan satiates you with its people, its craft, its attractions, and food.
Shopping
No person who visits India returns without having shopped for themselves or picking up gifts for loved ones. However, it is not in lavish malls that you can find Indian riches, but in the carefully crafted works of local tribes, which are special and unique to each region. The bandhini and silk of Rajasthan and Gujarat are delicately laced with gold threads and stones, while the silks and hand woven loom in Andhra Pradesh and Tamil Nadu are equally elegant. Every state in India has its own riches, and it is only when travelling through them that you will know of its wealth.
Architecture
When thinking about architecture in India, the first name that comes to mind is the Taj Mahal. There are many other architectural marvels in India that are just as imposing, though less glorified.
Palitana, a simple town in Gujarat may mean nothing to you, but it has some of the most revered temples of the Jain faith constructed along its hills. Considered to be the most holy of their places, the temples are phenomenal in their structure and style. With intricate work, and extensive use of gold and gems, they are not just grand, but also tasteful.
Buddhism, although relatively young in its age compared to some of the older religions, still has a strong influence that can be seen in its temples. They are not just a delight to visit, but also havens that restore calm and a sense of balance to your life. The best among these are found in Dharamshala and in multiple locations in Sikkim. Travel to Ladakh and you will find it filled with monasteries and places of Buddhist learning.
Explore India
The magic of India is that a tourist does not need to visit a heritage site or a widely recognized location to feel its greatness. Even smaller, lesser-known destinations and attractions cast their own special magic spell.
The next time you decide to plan a trip to India, be sure to look beyond the obvious and find ways to both explore your fantasies and whet your appetite for fun. There are so many elements to experience, and so many different ways to take them in that you are sure to find one holiday in India falls short and does no justice. Take a holiday in India, fill your soul with its spirit and find new meaning to your life.