Tulsi and Ravi
The love story of Tulsi and Ravi is a beautiful story that includes the essence of friendship, compatibility, and respect for family values. Introduced through the girl's cousin, they liked each other from the very beginning. Ravi proposed to Tulsi amidst rose petals on a surprise weekend trip to San Diego. After a year of dating, they formally pledged their love to each other in an intimate engagement ceremony held in the presence of each other's family members in Destin.
Then it was time for the wedding. The date was fixed for September 11, 2021. Both Tulsi and Ravi are professionally busy, as she is a corporate lawyer and he is an anesthesiologist. So they hired a wedding planner to take care of the intricate details. The Hyatt Regency at Orlando was selected as the venue of choice. (Tulsi had initially been in favor of a destination wedding in Mexico, but COVID restrictions had resulted in their choosing Orlando.)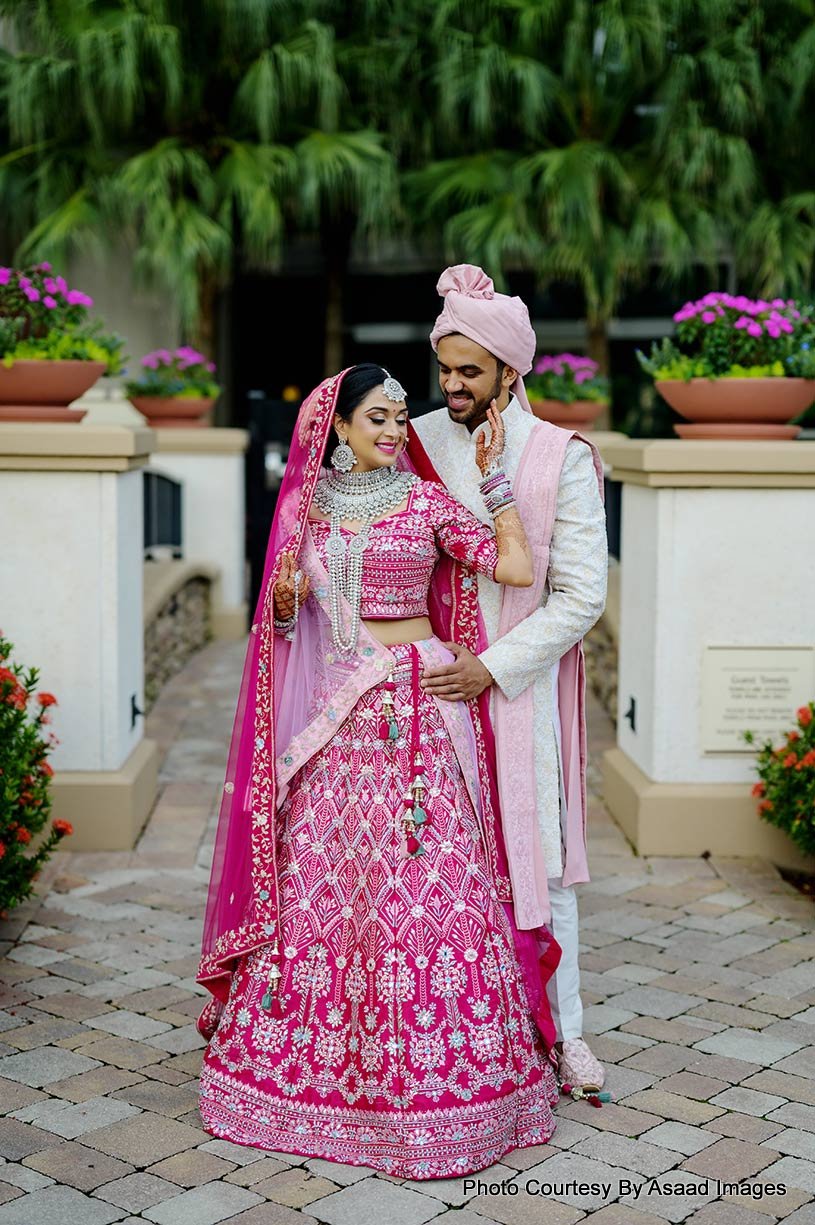 ---
BANQUET HALL Hyatt International Orlando 866-266-3306 | BEAUTICIANS Cara Studio 407-973-9206 | Red Lotus Artistry 281-254-9941 www.redlotusartistry.com | CANDY BUFFET Florida Candy Buffets 407-529-5880  www.floridacandybuffets.com | CATERING  Aashirwad Indian Cuisine 407-370-9830  www.aashirwadrestaurant.com | Mast Masala Caterers 407-816-6000 www.mastmasalacaterers.com | DECORATOR Nikun Events 407-448-7128 www.nikunevents.com | DISC JOCKEY Awaaz Entertainment  407-902-9639 www.awaazent.com | EVENT PLANNER Elite Dream Creations 407-733-2597 www.elitedreamcreations.com | HORSE CARRIAGE Equine Costumes & More 386-334-4386  www.equinecostumes.com | Misty Blue Acres LLC 407-433-1099 www.mistyblueacres.com | MEHNDI Henna Allure 321-444-5911 www.facebook.com/Hennaallure/ | PHOTOGRAPHER/VIDEOGRAPHY Asaad Images 407-221-3333 www.asaadimages.com | AZM Cinematography 954-854-2808 www.azmcinematography.com | PRIEST Bhagvatibhai Maharaj 225-333-9122 | Ronak Maharaj 229-288-6339 | RENTALS Orlando Wedding and Party Rentals 407-739-5740 www.orlandoweddingandpartyrentals.com | WEDDING SERVICES Dream Dance Floors 407-988-4749 www.dreamdancefloors.com
---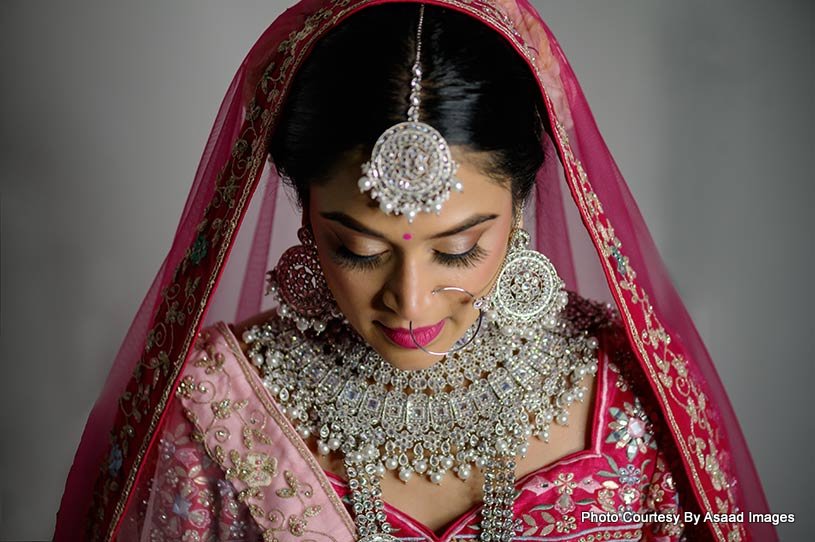 Among the pre-wedding celebrations, they had Mehndi, Pithi, Ganepat, Grah Satak, and Garba Night. Garba Night was a festive and colourful celebration full of fun. The entire room was decorated with string lights that all met in the middle of the room where there was a big tree and an idol. The bar was converted to a 'Sharab Di Gaadi' or liquor carriage (a multi-colored bus and food station decked out in Indian style).
Wedding ceremonies took place in the morning and indoors. The Mandap was set on a raised platform and had floral designs with flowers of various colors. Ravi came to the wedding venue in a horse carriage; and guests danced their way to him. The music was a perfect blend of Punjabi and Western songs.
The reception party was full of lights, action, and music. Everyone entered with their chosen music, and the newlywed couple entered with the new version of the song 'Muqabla'. The father-daughter dance song was 'Papa Mein Chhoti Se Badi Ho Gayi Kyon', and the mother-son dance song was 'Ta Ra Ra Ra Rum'. Tulsi was astonished by the extraordinary dance skills of Ravi. Everyone enjoyed the party and blessed the couple.
Despite having the option of merely passively sitting back and receiving blessings on her wedding day, Tulsi (a lovely soul, and someone who is so kind and outgoing and such a blessing to others!) actively insisted on personally taking care of the guests herself. (What a beautiful start to an amazing marriage!) According to her, giving and sharing love is so much more important than the material aspects of a wedding like the décor or the food. It will be the memories of the wonderful times shared with close friends and family that will last forever. Tulsi and Ravi's humane values and love for family make this pair a truly amazing couple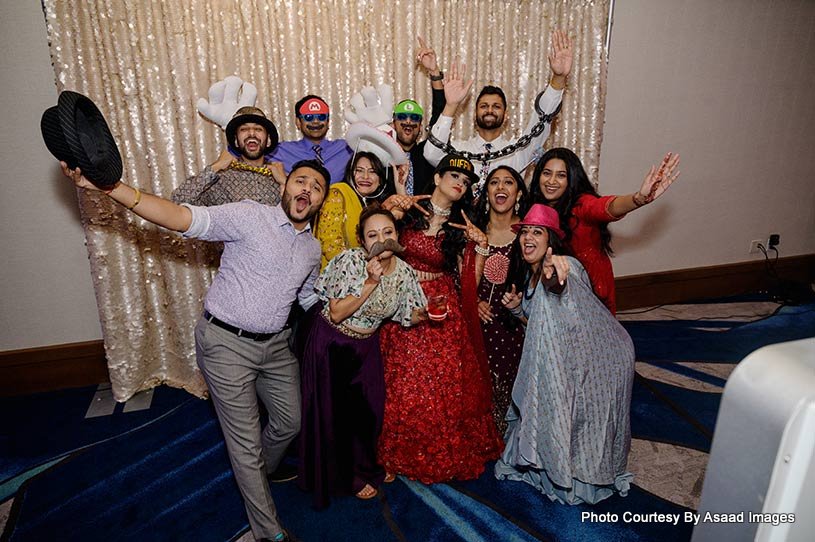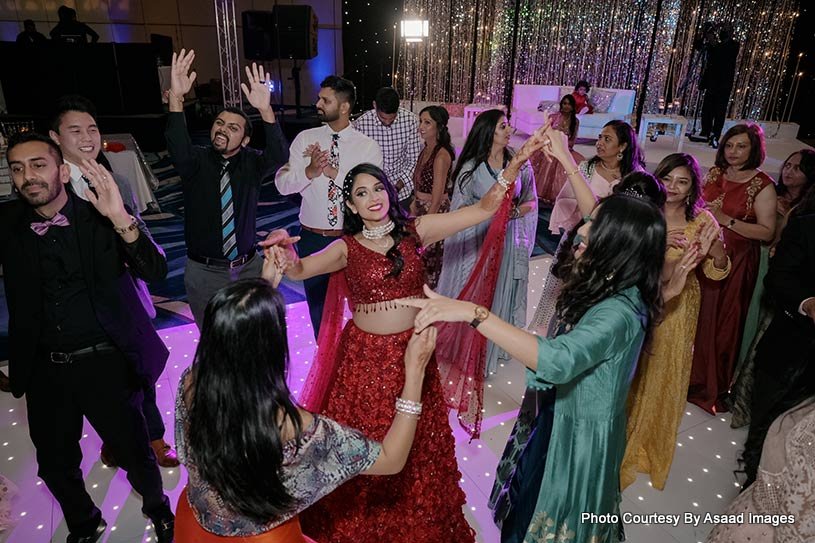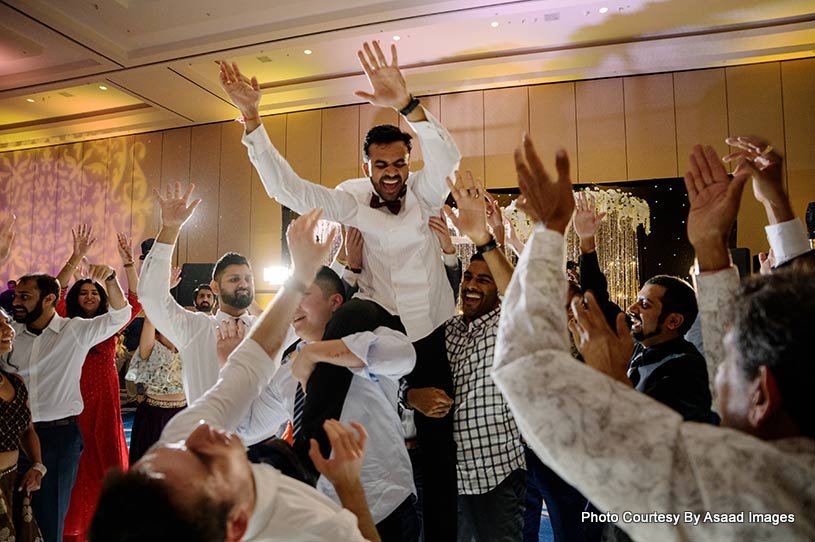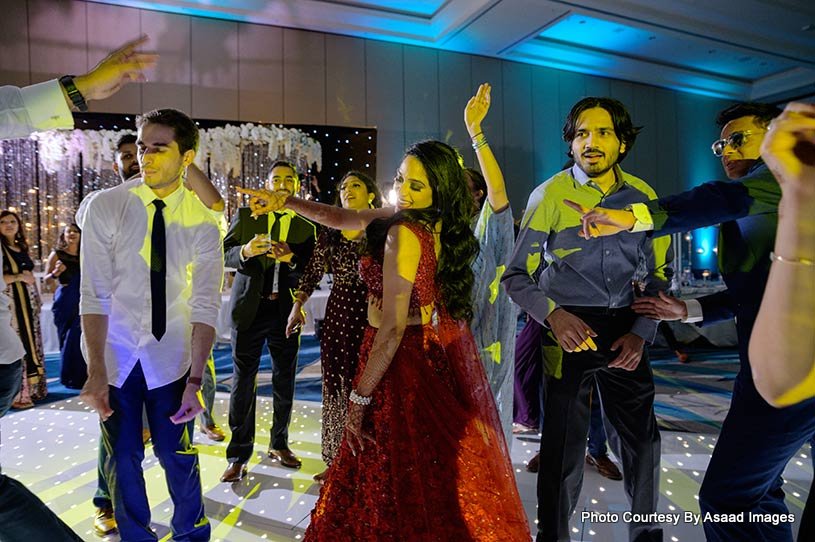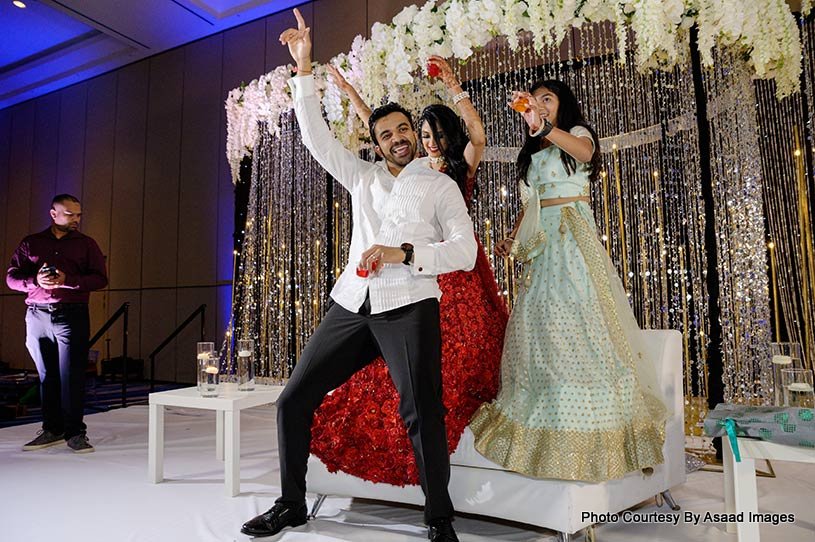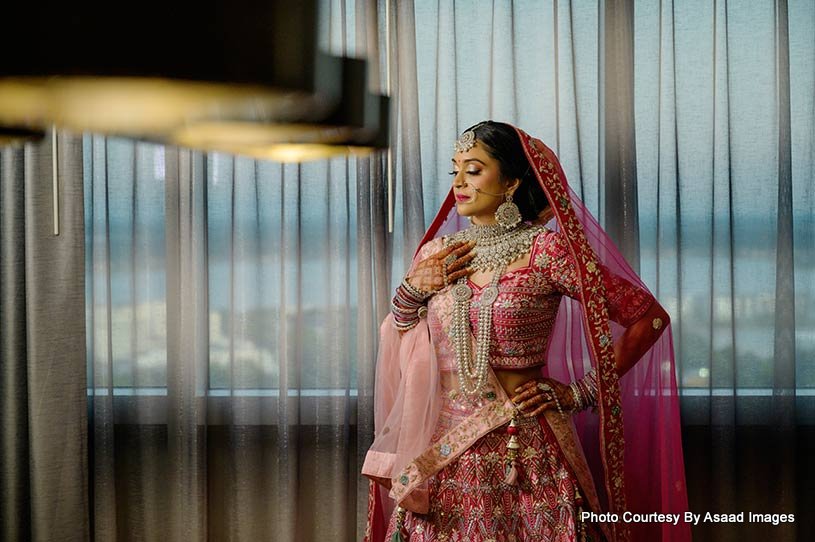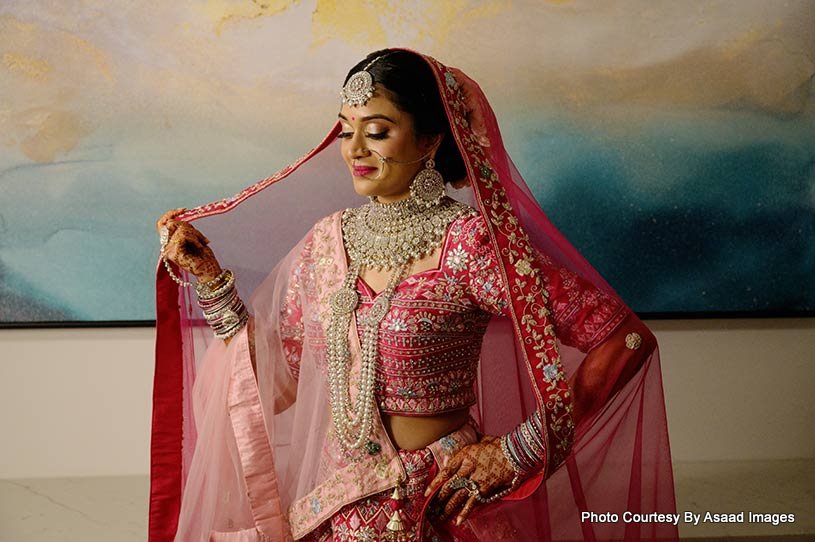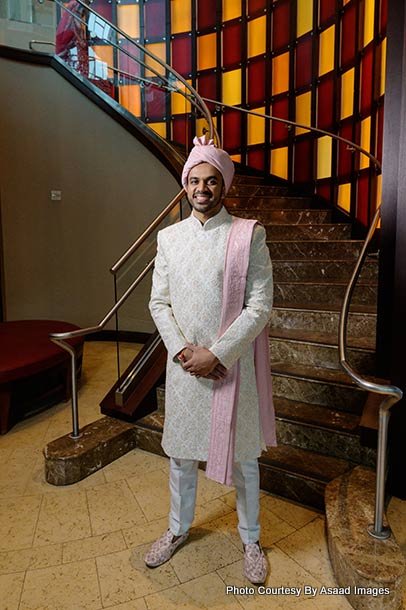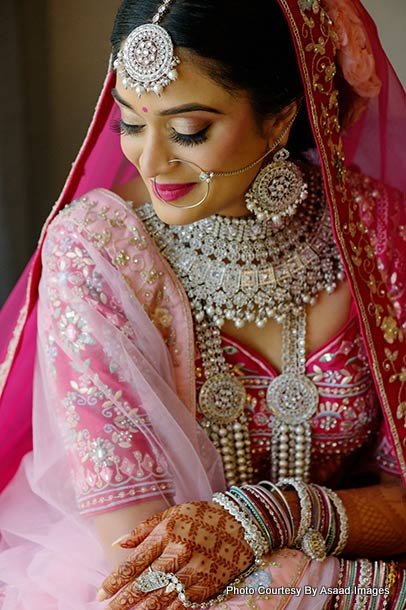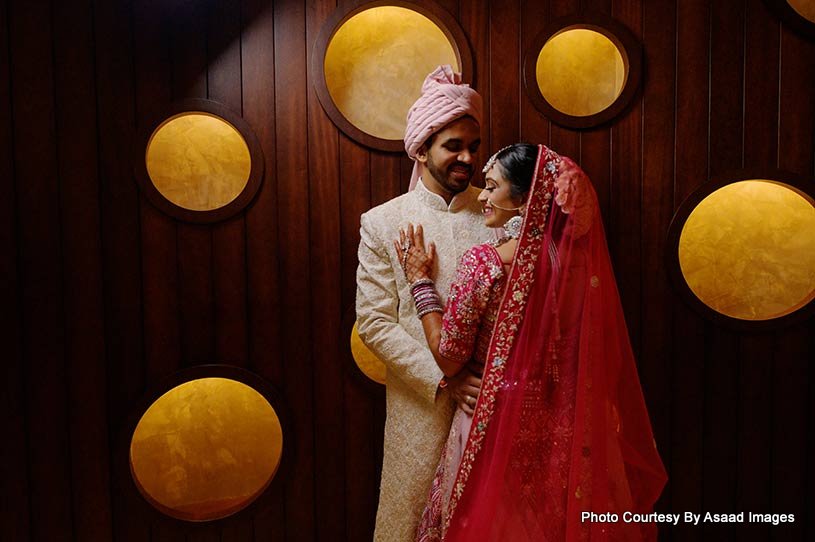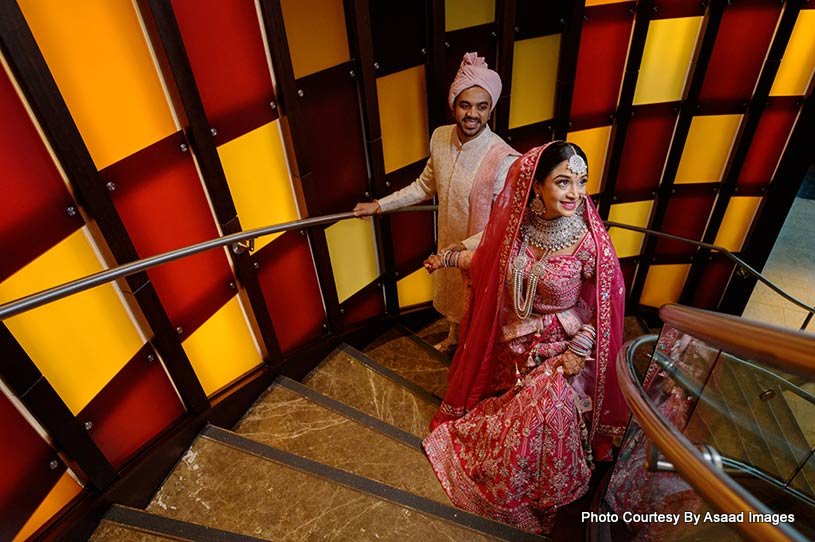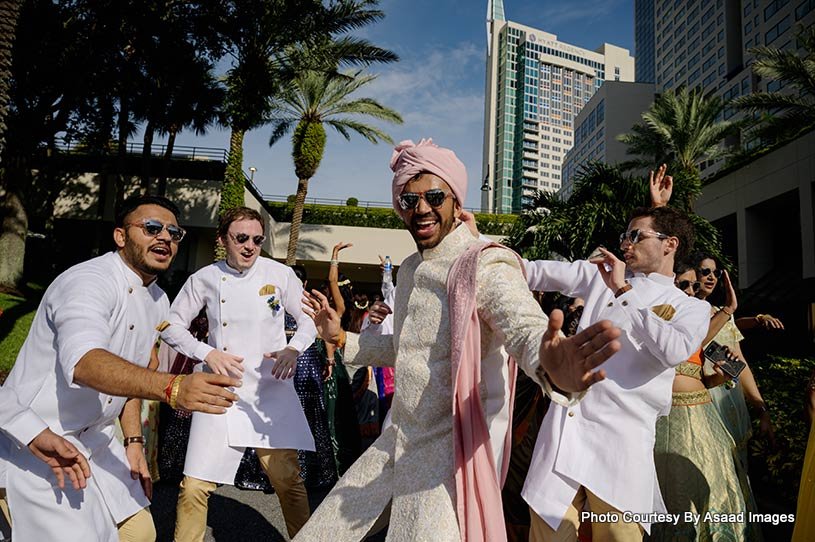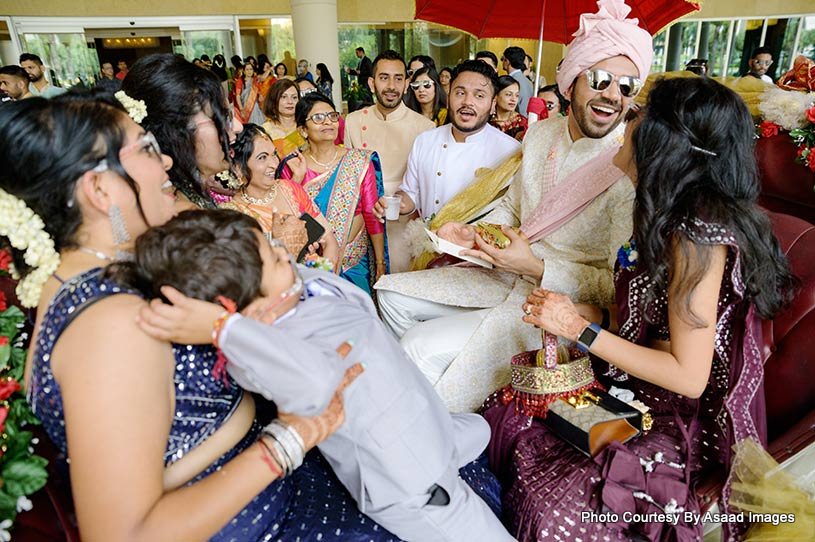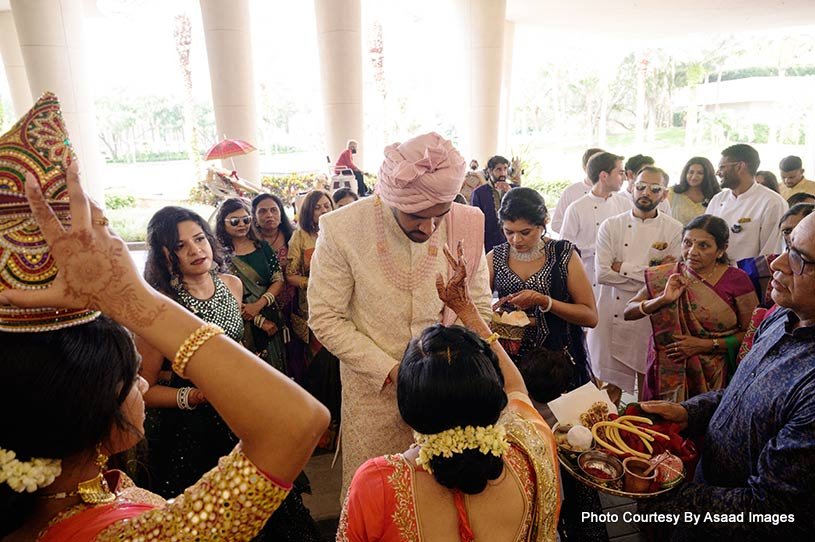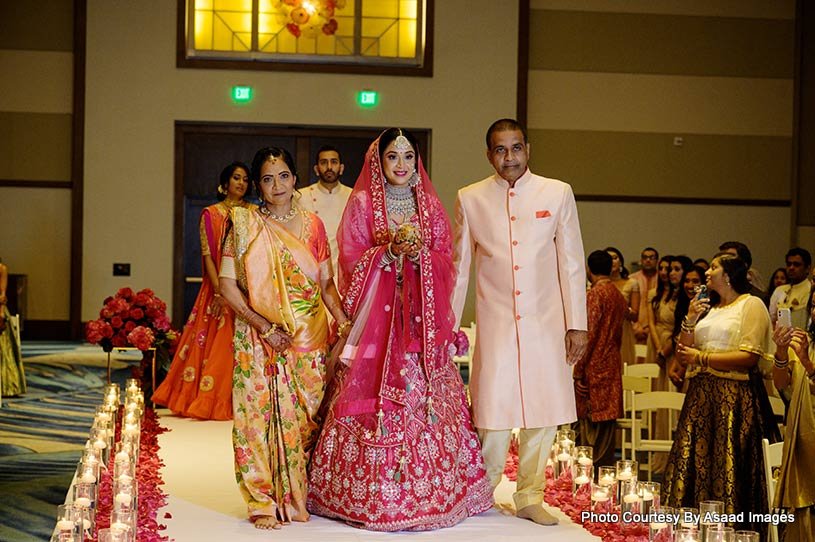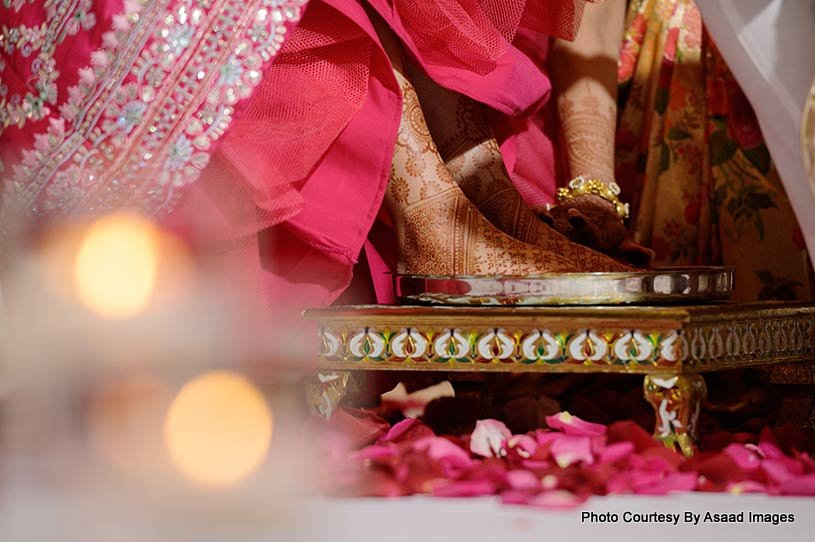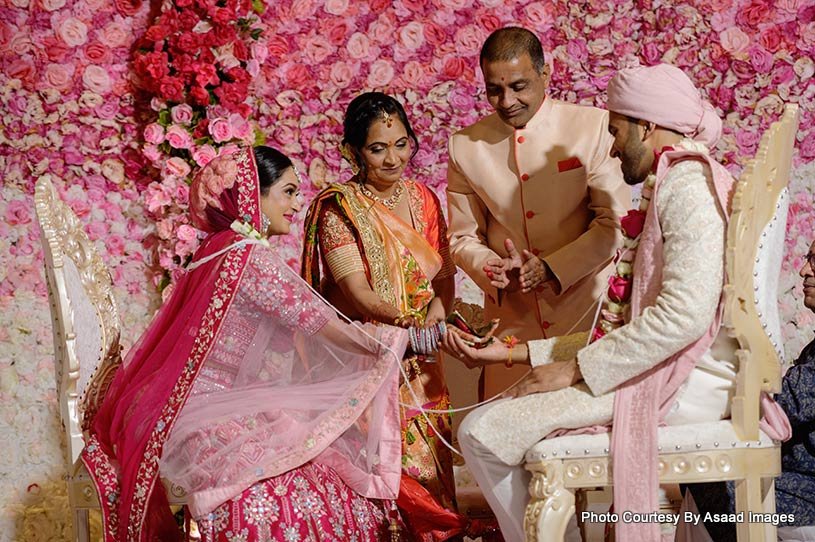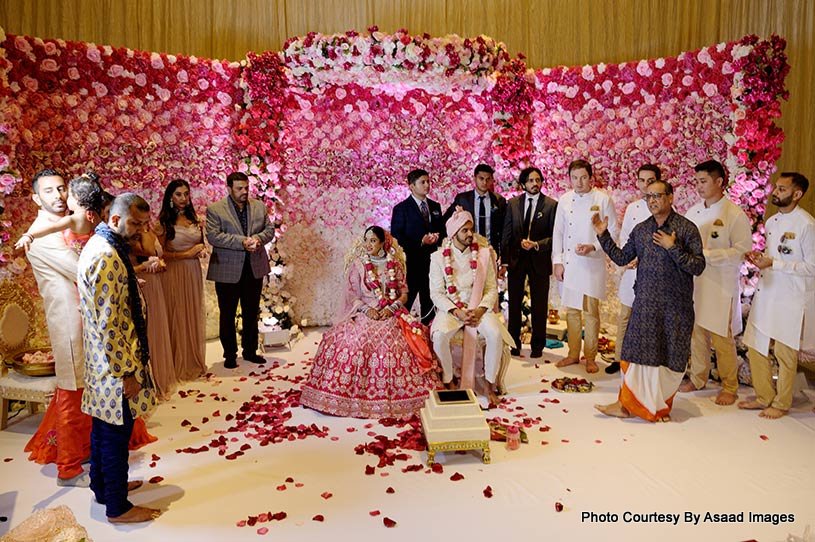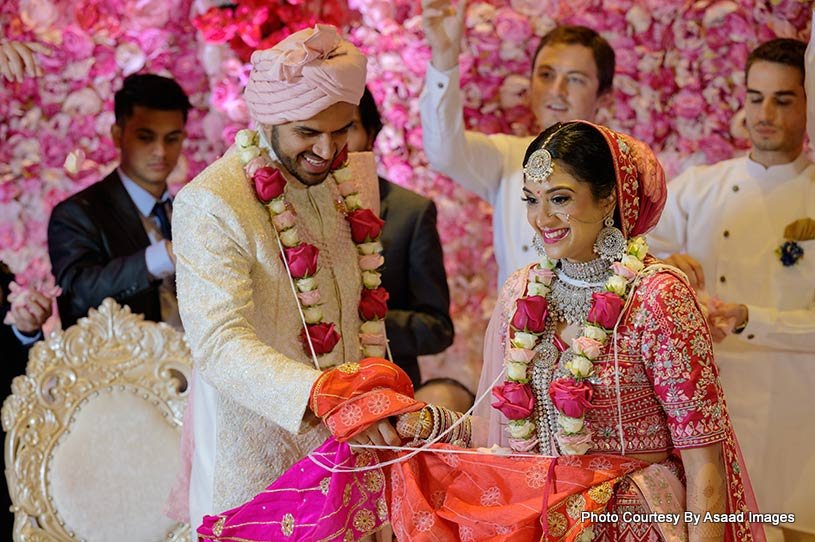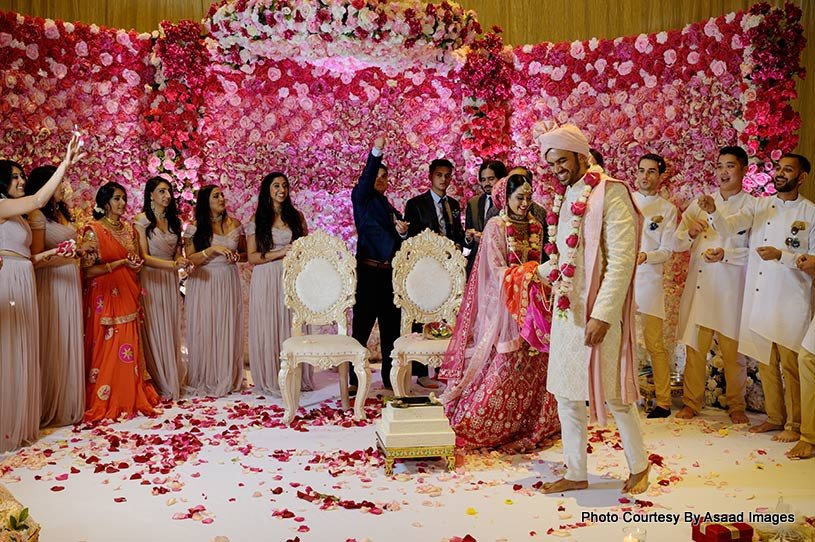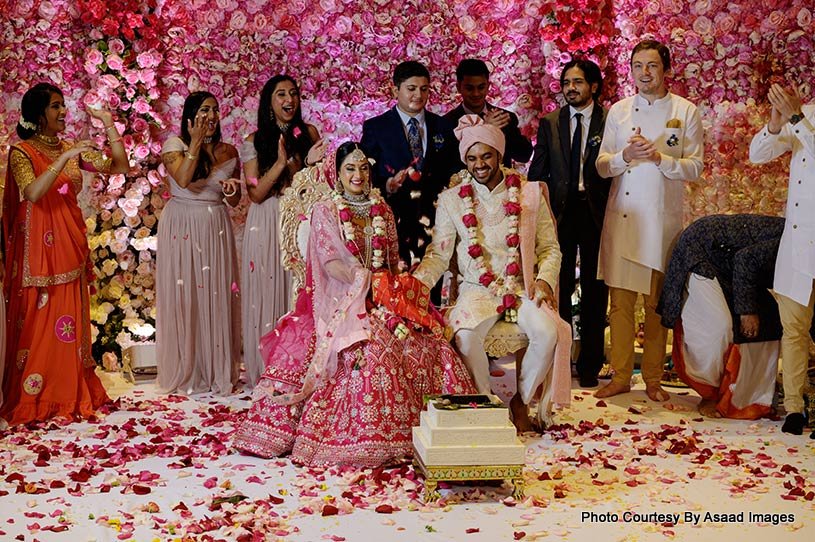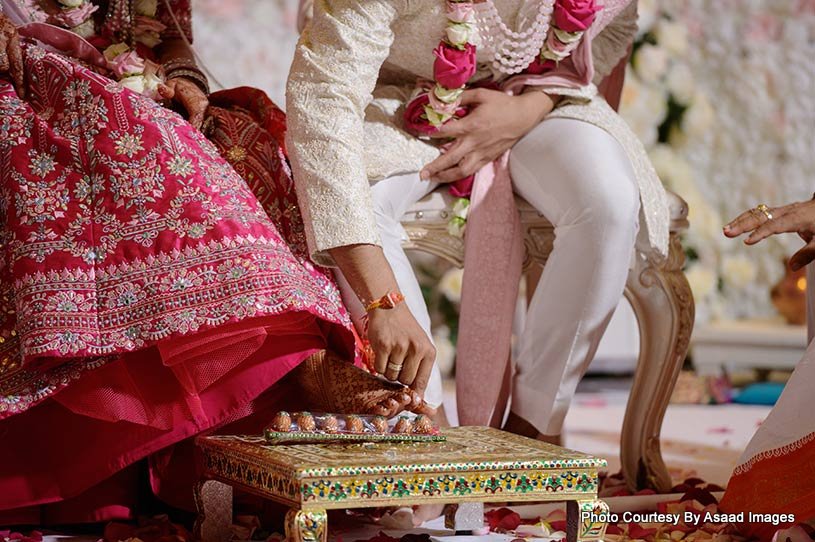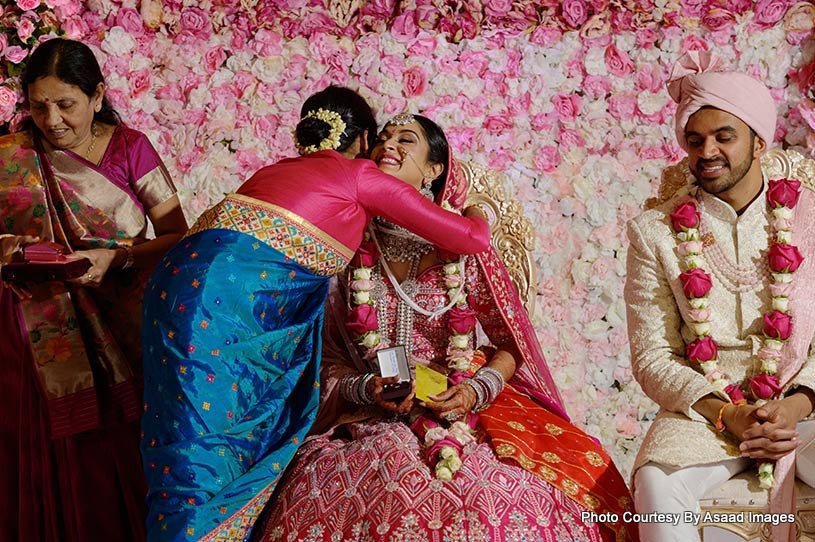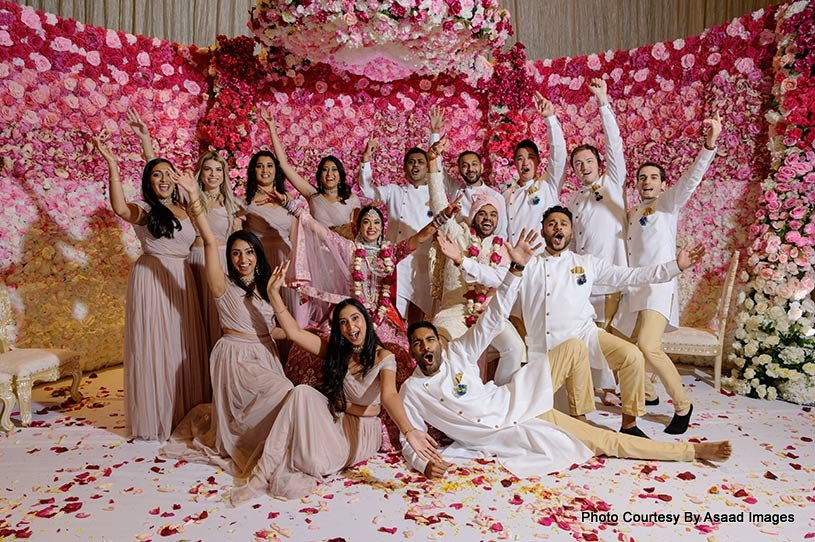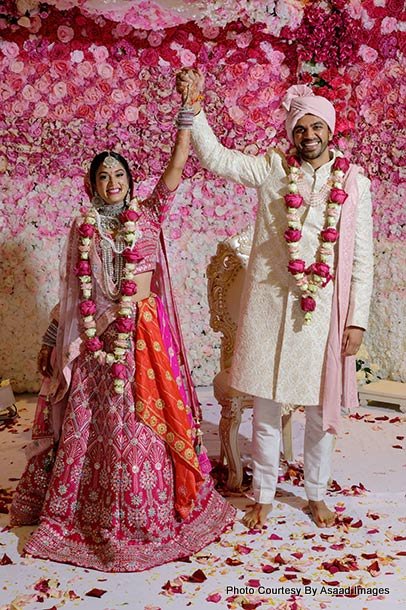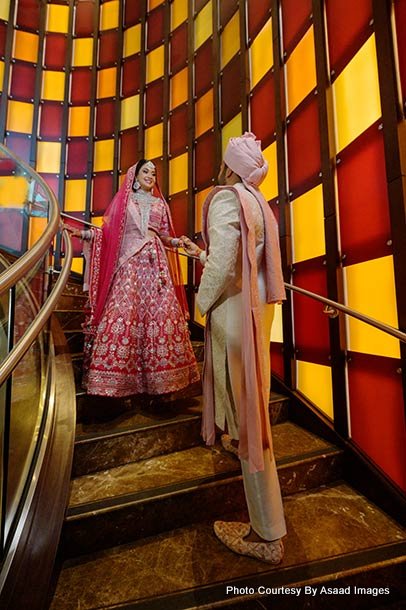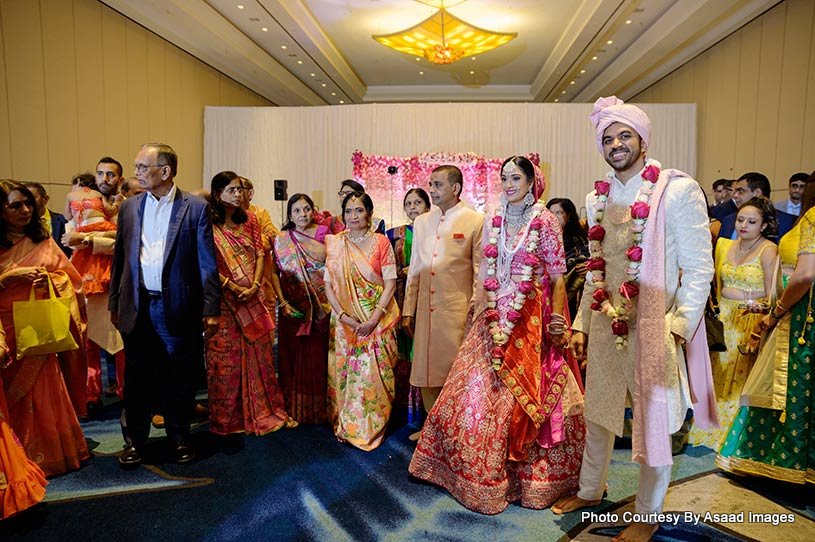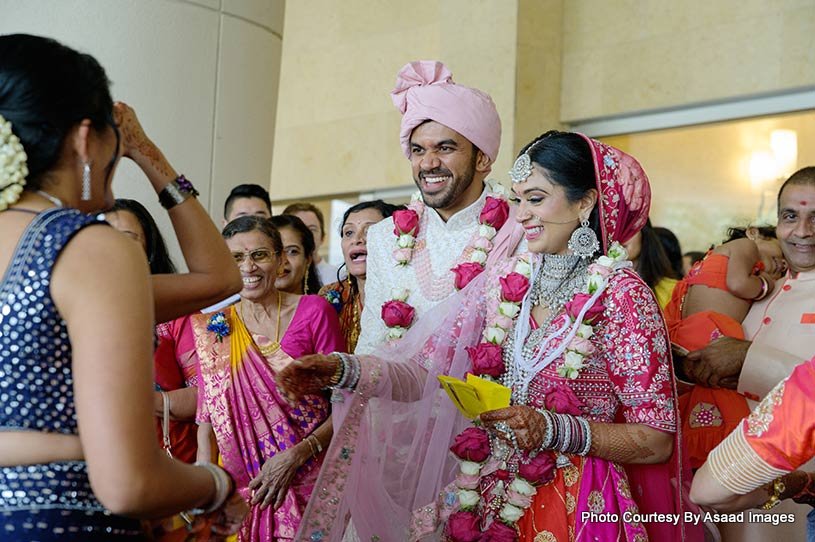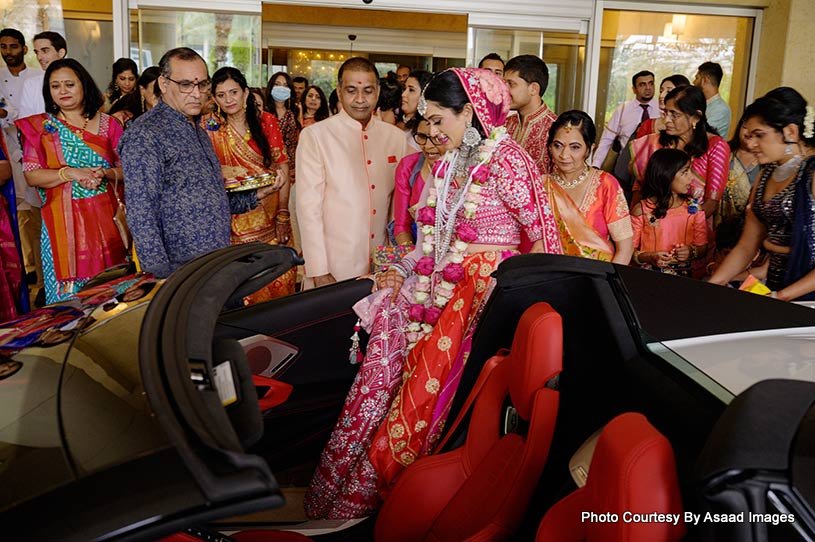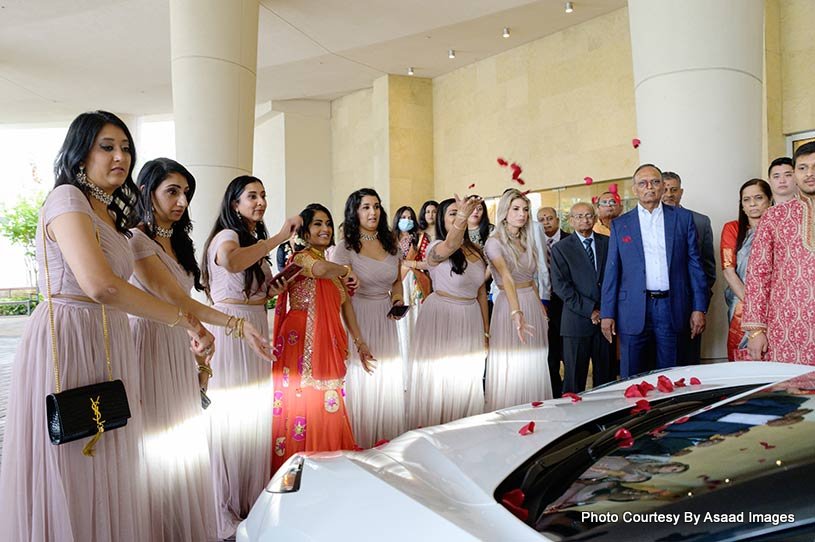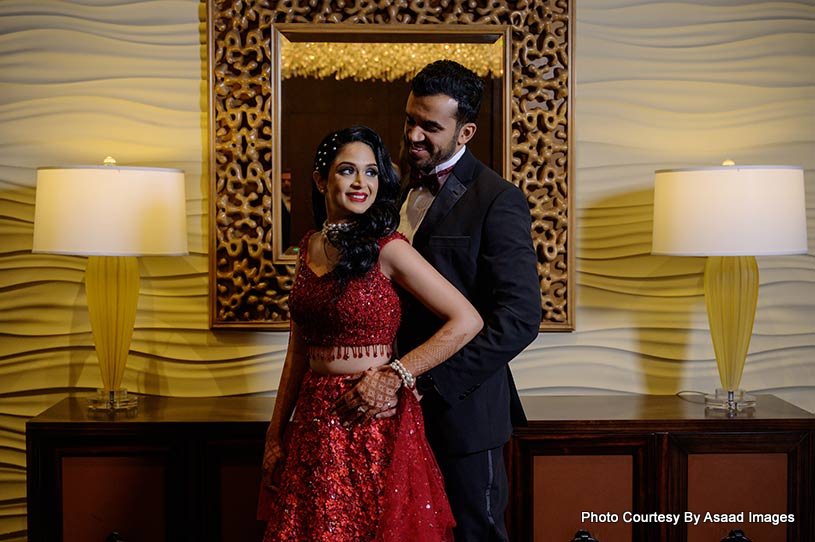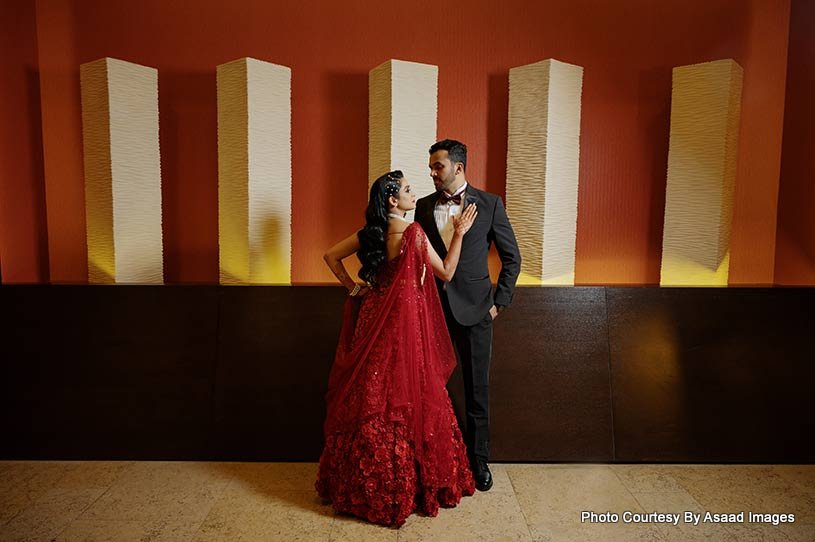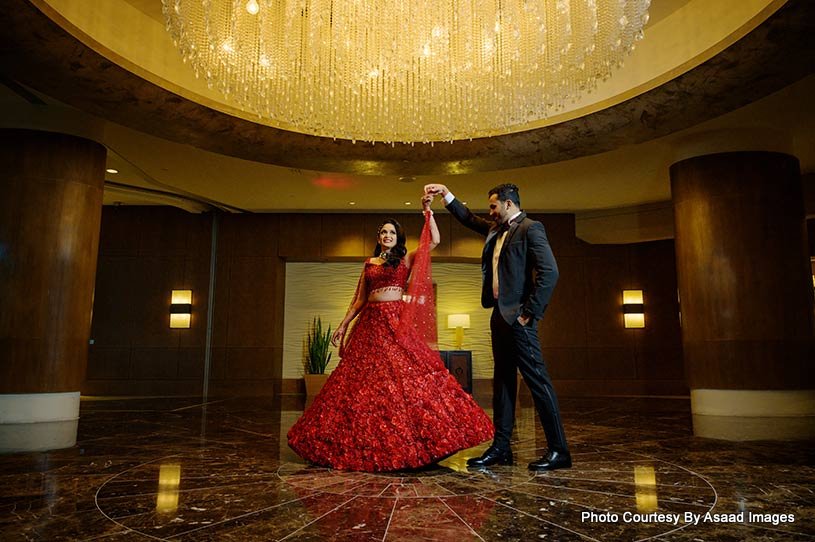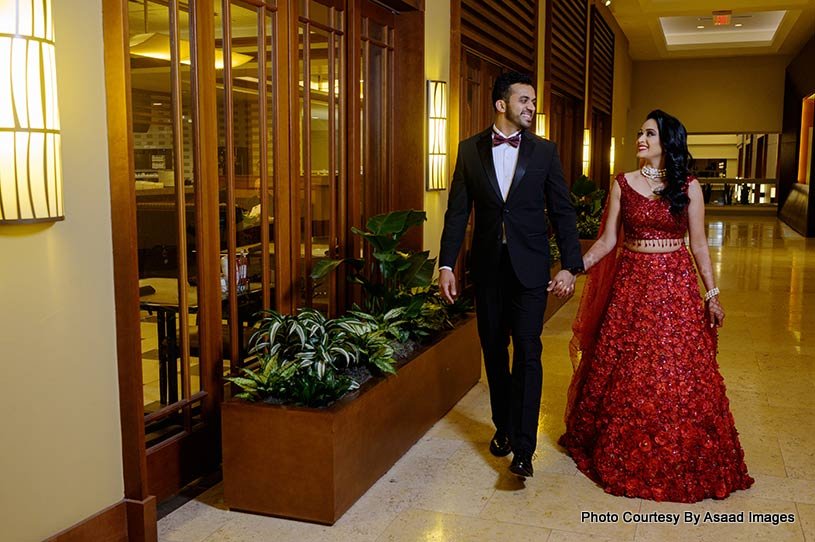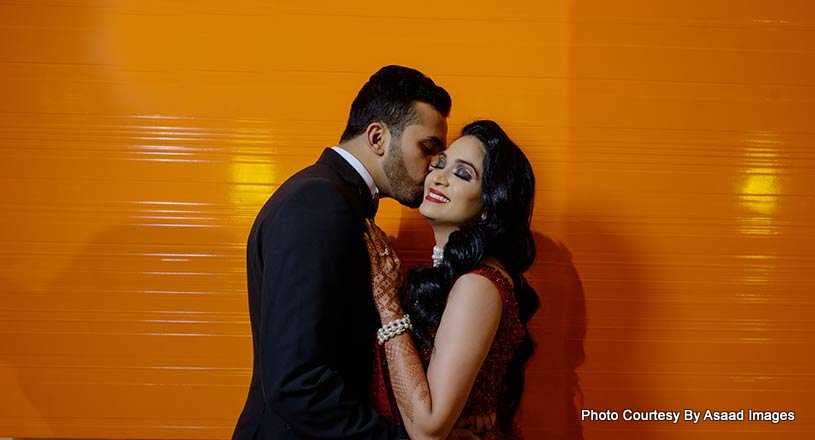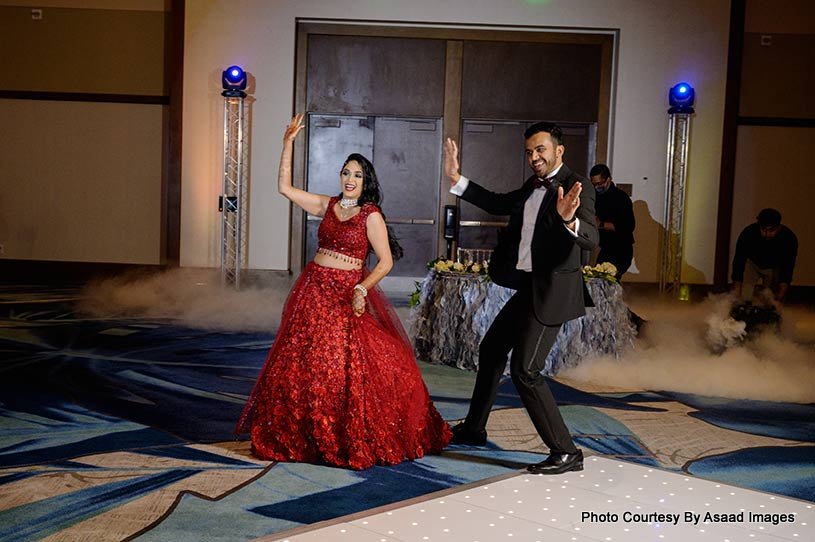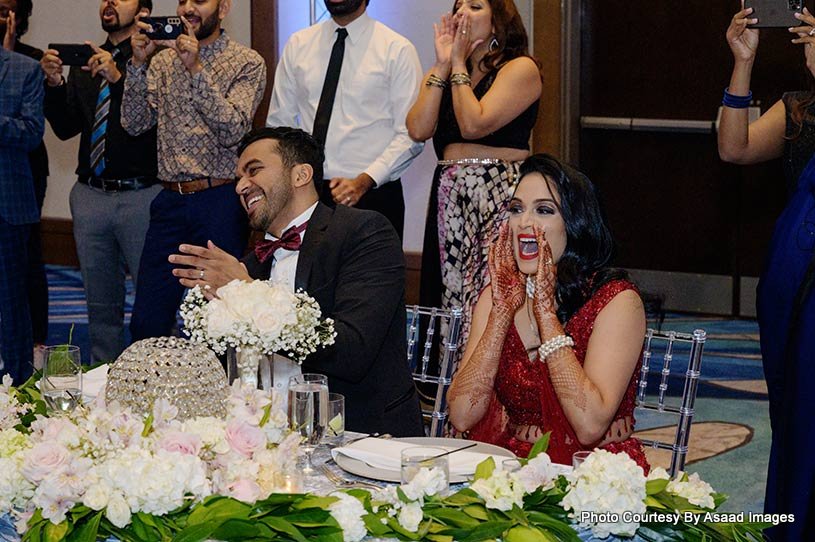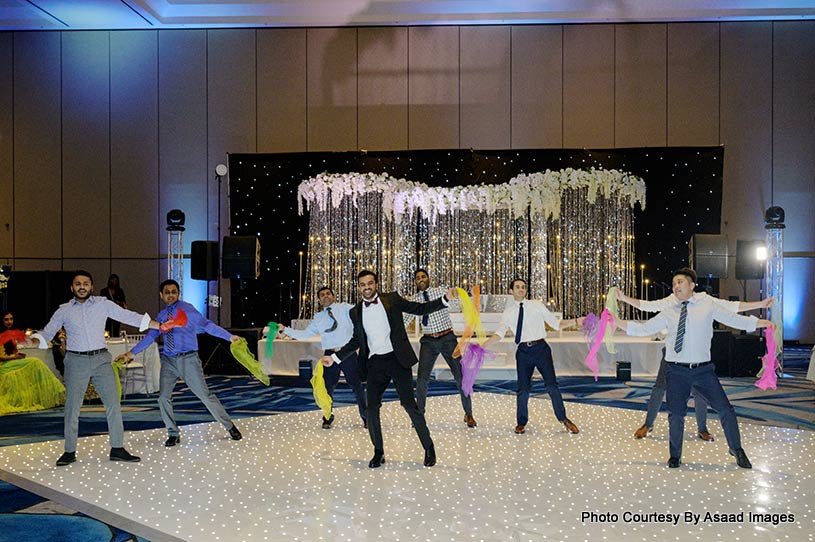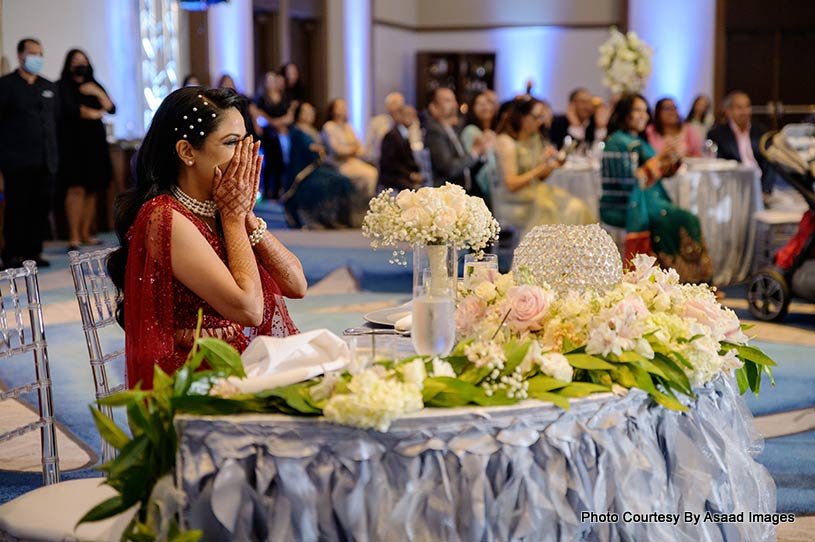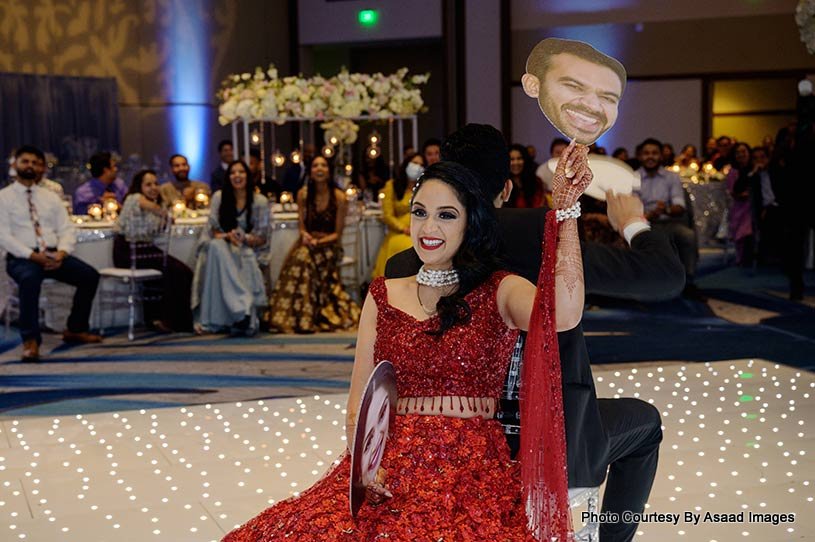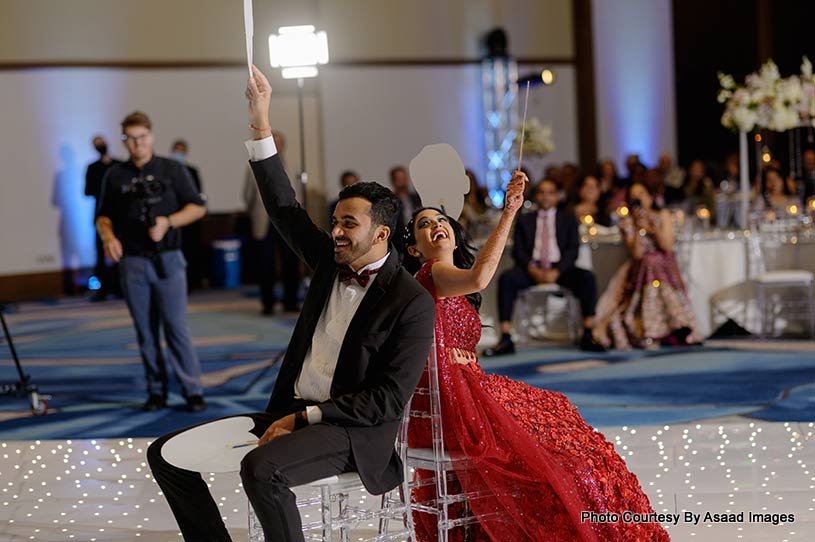 Indian wedding Banquet Hall
Hyatt International Orlando
Indian Bride Beauticians
Cara Studio, Red Lotus Artistry
Candy Buffet, Florida Candy Buffets
Indian wedding Catering
Aashirwad Indian Cuisine
Mast Masala Caterers
Indian wedding Mandap Decorator
Nikun Events
Indian wedding Disc Jockey
Awaaz Entertainment
Event Planner
Elite Dream Creations
Horse Carriage
Equine Costumes & More
Misty Blue Acres LLC
Mehndi, Henna Allure
Indian wedding Photographer
Indian wedding Videography
Asaad Images Azm Cinematography
Indian wedding Priest
Priest Bhagvatibhai Maharaj
Priest Ronak Maharaj
Rentals
Orlando Wedding And Party Rentals
Indian Wedding Services
Dream Dance Floors
anesthesiologist
San Diego
engagement ceremony
corporate lawyer
wedding planner
Hyatt Regency at Orlando
destination wedding in Mexico
pre-wedding celebrations
Mehndi Ceremony
Pithi- Haldi pre wedding ceremony
Ganepat, Grah Satak
Garba Night
song Papa Mein Chhoti Se Badi Ho Gayi Kyon
song Ta Ra Ra Ra Rum