Varun Sharma Breaks Six-pack Stereotype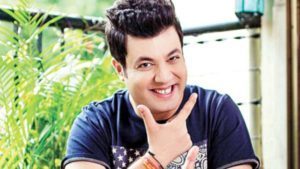 Varun Sharma isn't like Varun Dhawan, with a top-class fit body and cute heroic face. But unlike Varun Dhawan, he has made his way into Bollywood without six-packs and attractive biceps. Varun Sharma's fans can relate based on the average man's feelings, looks, and character. Hence, the main reason for Varun's huge popularity.
 "Today people know me by my name and it is an achievement. I have always stayed true to my craft. I have come this far by giving auditions until Fukrey happened. I am not the fittest guy, I don't have biceps and six-pack abs. I am not a conventional hero. I am a regular guy trying to entertain people. So if someone like me can be here, then anyone talented can reach here through hard work," Varun told PTI.
 No doubt Varun had made it big in Bollywood and broken stereotypes of the traditional good-looking hero figure. He is busy living his dreams and currently shooting for his upcoming movie, Roohi Afza.
 "I don't want to commit some stupid mistakes for any reason or to show myself in a different light. I don't want to do films for the sake of it. I am looking at long-term goals. I want to be associated with content and characters that will be embedded in the hearts and minds of people for a long time," he added. 
Varun Sharma,
Varun Dhawan,
Varun Sharma's fans,
fittest guy,
broken stereotypes,
good-looking hero figure,
Bollywood News