Veteran Actor Mithun Impresses Director Vivek Agnihotri
Famous actor Mithun Chakravarty is as serious and dedicated to his profession as ever according to recent reports. The veteran artist suffered a harsh bout of illness while he was shooting for the Kashmir Files in Mussoorie. The movie is directed by Vivek Agnihotri who was all praise for the senior actor's commitment to his work.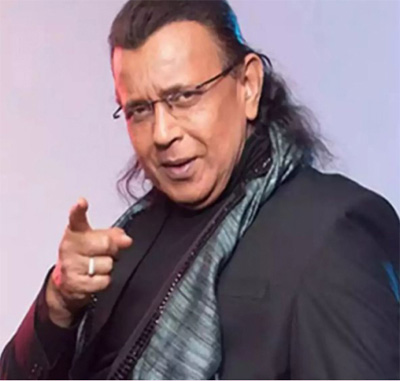 According to the director, Mithun Chakravarty plays the central role in Kashmir Files and he was filming for an action sequence that totally banked on him. Suddenly, he was caught by a harsh wave of infection that badly impacted his health. According to Vivek Agnihotri, the infection was bad enough to take away the ability to stand. Mithun, however, remained stoic in the face of illness and took a short break to steady himself before coming back and resuming work. He kept on enquiring whether his illness was not hampering the flow of the shoot sequence and that really impressed the director.
According to director Vivek Agnihotri, Mithun's dedication is unmatched by any of the younger actors of this generation. Heaping compliments on the senior actor, Vivek said that Mithun super charged everyone with his enthusiasm and energy when he resumed shoot the next day and motivated everyone to work fast. The senior actor made sure that all backlogs were covered.
The series Kashmiri Files is about the exile of pandits from their hometown in Kashmir in 1989 and 1990. Vivek revealed that the series will dispel myths and will only work with facts. Kashmiri Pandits also includes the testimonials shared by a lot of first generation survivors and their stories shape the content. The movie was slated to hit the theatres August 2020 but the COVID-19 pandemic delayed the release. The film is expected to release in 2021.
Click Here for More
Mithun Chakravarty
Kashmir Files
Vivek Agnihotri
Kashmiri Pandits
COVID 19 pandemic