Vicky Kaushal reveals COVID filming challenges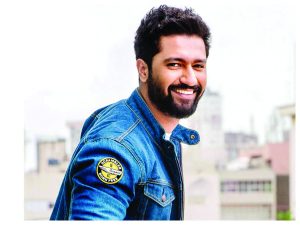 The Indian government only recently gave the go ahead to begin filming, which is welcome news for directors and producers who have been excited about getting their projects off the ground. However, filming in a country that is currently battling a pandemic has its fair share of complications as revealed by Vicky Kaushal. The popular actor, who will soon resume his shoot for Immortal Aswatthama penned by Aditya Dhar, opens up about the transformational changes that have swept the filmmaking ecosystem.
In a recent interview, Vickly stated that post-pandemic there has been a new set of "normal practices." Each person involved in the shoot has to be tested for coronavirus, quarantined and put into bio bubbles. The film industry has developed a separate set of protocols that will ensure the safety of the entire staff and noted that safety needs to be a collaborative venture right now.
Though it is majorly the production team's work to ensure that everything moves forward smoothly, the actor revealed that schedule management with the new protocols in place was a tough job indeed and everyone is putting in the effort to adapt. The actor expressed his hopes for the pandemic to subside by the time Ashwatthama is screened.
Vicky made his debut with the critically acclaimed Masaan that also starred Richa Chaddha. The actor subsequently starred in the Sanjay Dutt biopic Sanju, but it was Raazi that shot him to fame and Uri that cemented his position as a superstar. The actor is currently rumored to be dating Katrina Kaif.
Click Here for More
Indian government
COVID pandemic
Vicky Kaushal
Immortal Aswatthama
Aditya Dhar
Coronavirus
Richa Chaddha
Sanjay Dutt
Sanju
Raazi
Uri
superstar
Katrina Kaif