Vidya Krishnan named to GSUSA Board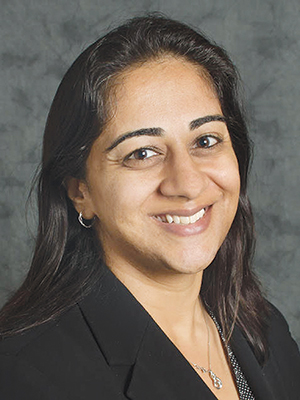 Vidya Krishnan, an Indian American technology and entrepreneurial leader, has been appointed to the National Board of Directors of Girl Scouts of USA (GSUSA) for the 2023–2026 term. The appointment was made during the 56th National Council Session (NCS) in Florida, where several members and office bearers were elected.
As a member of the 30-person National Board of Directors, Krishnan will be involved in managing the organization's governance, legal, and fiduciary responsibilities. The NCS also elected Noorain Fatima Khan, the director of the Ford Foundation's Office, as the National Board president for the triennium.
Currently, Krishnan serves as the chief learning officer and global head of learning and development at Ericsson. In her role, she oversees various tasks related to next-generation technology, employee and customer experience transformation, learning ecosystem, and portfolio creation. Having been with Ericsson for 23 years, she initially joined the company in 1998 as the director of wireless engineering and operations. She also leads the Ericsson-Girl Scouts Alliance. Prior to joining Ericsson, she spent nearly five years in a technical role at American Telephone and Telegraph (AT&T).
Krishnan is known for advocating women's empowerment and working to enhance their participation in the technology sector. Since 2006, she has been volunteering as a coach for Destination Imagination, a global non-profit creative learning organization. Her educational background includes a B.S. degree from Princeton University and an M.S. degree in Electrical Engineering from Stanford University.