Virat Kohli's Record 11,000 runs in ODI Cricket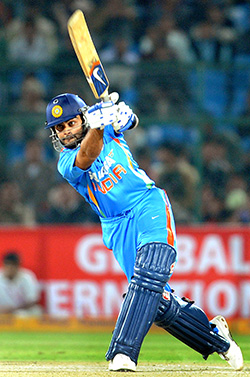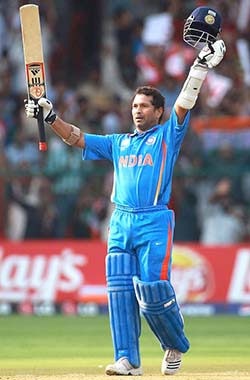 India's heartthrob batsman Virat Kohli created history by scoring the fastest 11,000 ODI runs in the cricket world, beating Sachin Tendulkar's world record of 11,000 runs in 276 innings. Kohli achieved this hit-mark in less than 11 years of his ODI debut, beating Tendulkar's record of more than 12 years to reach the same.
Kohli's record 11,000 runs came in his innings against the India-Pakistan World Cup cricket match on June 16, 2019 in Manchester, United Kingdom. Coincidentally, the Indian captain also scored his 51st half-century with a combination of this record-breaking success. He is the third Indian to score at the impressive 11,000 mark, after the legendary Sachin Tendulkar and Saurav Ganguly.
Kohli broke Sachin Tendulkar's record, who previously completed 11K runs in 276 innings. Cricket fanatics from all over the world have greeted Virat with appreciation and love. Kohli had added yet another feather in his much-decorated cap by hitting this exemplary success mark.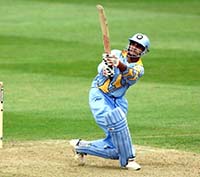 India won the match against Pakistan by 89 runs via DLS method in the 2019 Cricket World Cup. Before the start of the match, Kohli had a total of 10,943 runs, just 57 runs less than the 11,000 mark. The Indian skipper joined the elite list in the super Sunday match when he completed 57 runs against the rival team. He had completed the mark in 222 innings, beating Tendulkar's 17-year record of 276 innings.
The talented 30-year-old Indian skipper already holds scoring fastest 10,000, 9000 and 8000 One-Day International runs previously. Kohli also surpassed Yuvvraj Singh to score the most runs by an Indian in the World Cup. Now Kohli stands first on the magnificent list of only nine cricketers to complete the 11,000 runs mark. On that list, Virat Kohli is the only active cricketer, as the other names have retired from their individual careers.
Virat Kohli's Record
Sachin Tendulkar's world record
India-Pakistan World Cup Cricket match
Sachin Tendulkar and Saurav Ganguly
2019 Cricket World Cup
Indian skipper Virat kohli
Record 11,000 runs in ODI Cricket
Kohli surpassed Yuvvraj Singh's Record
Yuvvraj Singh