Wellness: The Ultimate Luxury Trend
Wellness: The Ultimate
Luxury Trend

By Nisha Jani
On a recent flight to Las Vegas, I found myself mindlessly flipping through an in-flight magazine. My gaze landed upon an article about the benefits of a newly designed floating aerobic cycling class – taking place on a boat, which uses the power generated from the stationary cycles aboard to move down the river. I kept flipping pages. For every "luxury" item advertised, there was an added health-benefit or technological advancement leading towards overall wellness. We have seen it with high-end pilates and Crossfit courses, exclusive yoga retreats, even resorts offering pampering spa packages.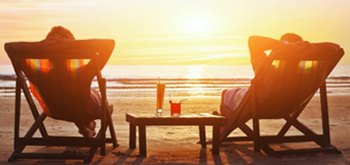 It doesn't end there. A wide spectrum of products ranging from pure herbal face masks to higher-quality protein powders are on the market. This is perfectly reflective of the current state of luxury – where wellness is the new luxury, a status symbol strongly sought after, driven by trendsetting millennials. As a society, when we think of wealth, "good health" comprises a large piece of the pie, while influencing the other slices still. Travel, fashion, and beauty – three critical components of a "luxurious" lifestyle, are all strongly influenced by good health.
Traveling has become so linked to a "luxurious" lifestyle that it is one of the largest topics on social media. We are quickly shifting from consuming "goods" to consuming "experiences," many of which center on holistic approaches to health, both mentally and physically. A visit to the mountainside includes new opportunities to hike, see new species, and be "one with nature." Music festivals offer exclusive chances for camping outdoors together; some festivals are solely for group meditation and celebrity-led yoga events. Huffington Post listed several wellness travel trends in 2016 that included wellness resorts like the Hotel Komune Bali, dedicating a large part of their website to training pools, surfing, even Ayurvedic consults. Luxury cruises offer options for spa and wellness programs, as well as medical facilities offering high-end medical treatment for injury and rehab. Spiritual luxury is evident as well. Many programs promote the attainment of peace of mind, clarity, and happiness.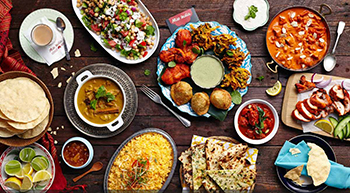 We find our friends and family investing money in healthy foods, paying for products that contain natural ingredients. Grocery stores like Whole Foods offer more healthful options, including a wide variety of dietary supplements for better skin, organ function, and metabolism. Vegan and organic fast-food options are popping up all over the world and continue to flaunt higher prices for better quality food. Wealth is becoming synonymous with better health.
The body, as research has shown over the last few decades, must be treated well inside to feel and look good outside. Our physique itself is a status symbol. The respect that is often commanded from luxury products is paralleled by the respect commanded from a well-built physique. A healthy, athletic body type is instantly admired, because of the hard work and dedication it takes to achieve. Our clothing brands have shifted towards athleisure, a trend of wearing performance-wear anywhere. Luxury athletic brands like Lululemon, Adidas and Nike promote both everyday and competitive athletic clothing. Being healthy is no longer isolated to a single event – it is promoted as a lifestyle.
We have been told to treat our bodies like temples. Eating right, taking care of your nutritional needs, will always be a "luxury" trend supported by the medical field, backed by health research. Ultimately, the body truly is our most priceless possession.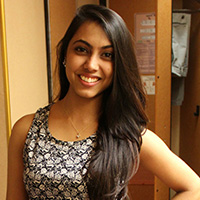 About the Author
Nisha Jani earned a Master's in Exercise Physiology and Sports Medicine from the University of Miami, where she also studied psychology & kinesiology. She is currently pursuing further graduate schooling and athletic training, after having worked in cardiology. Nisha's expertise in exercise and physiology fuel her lifelong passions of dance, fitness, and teaching. She is passionate about bringing awareness to the community about the benefits of preventative medicine in the form of exercise and diet, favoring a holistic approach to well-being.