World Health Organization Updates its Essential Medicine Lists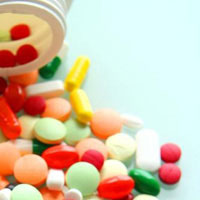 Currently WHO has a core list of 460 medicines, along with a complementary list of treatments requiring special care. The abortion drug, mifepristone was moved to the core list off its complementary list, deleting a note that said it required "close medical supervision".
"The Committee considered that their place in therapy for this condition is still evolving and that more data with longer follow-up are needed to better demonstrate estimates of their actual magnitude of benefit," the WHO said.
"We are disappointed that, on this occasion, our checkpoint inhibitor Tecentriq is not included in the EML. Complex treatments, such as those for cancer, often require sophisticated diagnosis, specialized training for healthcare professionals and hospital infrastructure for patients to get the care they need." the Basel-based drugmaker said of the list.
The changes done by WHO in 2019 medicinal lists comes from the health benefits available due to new research and developments. "It took a few years of different recommendations and filtration through the best health systems to get added into the WHO list", said drugmaker, the secretary of the WHO's expert committee. said there had been 65 applications for additions and about a third had been rejected.
However, a note saying mifepristone should be used "where permitted under national law and where culturally acceptable", retained it on selection and use of essential medicines.
medical supervision
cancer
healthcare professionals
hospital infrastructure
drugmaker