Zee TV's Aghori to Go Off Air in Three Months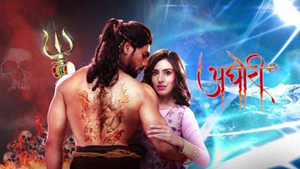 While there are many Indian TV shows that are enjoying years of bond with their audiences, many others are inching towards building the same long-lasting rapport with the viewers. As new shows come and go, here's one recently launched show that is about to go off air within just three months after its launch. Zee TV's Aghori, starring Gaurav Chopra, failed to garner good audience ratings and is on the verge of going off air.
Recent reports published in an entertainment portal hinted that Aghori would go off air on September 28. Its lead actor Gaurav Chopra also confirmed the news of the show and revealed more details. "It's been very difficult, very challenging but extremely fun ride. I am very glad that the journey was challenging and thoroughly satisfying because of the quality. The show is loved and watched on ZEE5. We keep getting good response from our fans too. It's ending for now, but we may come back with a sequel soon," said Gaurav.
Aghori was a weekend show that launched on June 22. Apart from Gaurav Chopra, it also stars Simran Kaur and Parag Tyagi in key roles. Aghori will be replaced by a new game show Movie Masti With Maniesh Paul. Hosted by Maniesh Paul, it will be a filmy quiz show, also featuring Ali Asgar, Monalisa and Balraj Syal.
Indian TV shows
Aghori
Gaurav Chopra
ZEE5
Simran Kaur
Parag Tyagi
Movie Masti With Maniesh Paul
Maniesh Paul
Ali Asgar
Monalisa
Balraj Syal