Ami Weds Nirav at Hilton Ocala
Indian Wedding ceremony
Lovebirds Nirav Desai, a senior accountant and Ami Patel, a dental student, first met on New Year's Eve 2012. Their first casual meet turned out to be a lifelong alliance.
Nirav proposed to Ami in the most dramatic way after two years of dating. Ami and Nirav headed towards Magic Kingdom on Christmas Eve 2016. Nirav planned to propose her on a private boat at Disney's Contemporary Resort. Ami loves water rides and was already enthralled. Finally, when Nirav went down on his knees to propose her, it was a dream come true for the emotional Ami.
The couple tied the knot on December 23, 2017. Wedding planner Sokha, from Apsara Events, deftly handled all of the wedding preparations. Keeping in mind the ease of traveling, the lavish Hilton Ocala, in Ocala, Florida, was the couple's chosen venue. What most drew the couple to the hotel was the magnificent banquet hall.
Traditional events such as the Ganesh puja were arranged at the couple's respective homes. The first joint pre-wedding event was the Garba. The backdrop included traditional Indian decor outlined with white light as well as a centrepiece with a blue-gold Radha Krishna on top, and bangles and floating candles on the bottom.
White and gold provided the backdrop for the wedding ceremony. The groom made a royal entry on a horse carriage to the song "Malhari," while the lovely bride entered to the track "Jag Ghoomeya." Chivari chairs were elegantly place for the 300 guests. The white and gold pillared, open mandap looked simple yet elegant adding to the ambiance and to the decor that was a blend of tradition and class.
"Marriage is no doubt a union of two families, but ultimately it celebrates a couple's eternal relationship" something Ami and Nirav lovingly believe.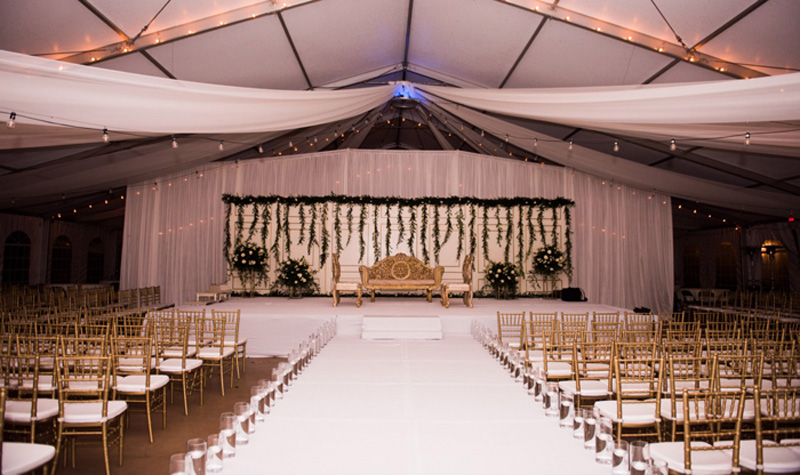 ---
BANQUET HALLS Hilton Ocala 352-854-1400 | BEAUTICIANS / COSMETICIAN Lili's Weddings 813-748-3072 | BOUTIQUES Nazranaa Boutique 732-283-1808 Zimaya Inc 888-526-5516 | CATERING Baps-Shri Swaminarayan Mandir 407-857-0091 Tabla Bar and Grill 407-248-9400 | DECORATOR Maharani Designs 813-569-9052 | DISC JOCKEY Dudha Productions 727-418-8798 | EVENT PLANNER Apsara Events 727-687-8185 | MEHNDI Henna By Kesha 630-329-1389 | PHOTOGRAPHER Digital Dream Studio 407-791-6064 | PRIEST Acharya Ramesh Mehta 813-453-9334
---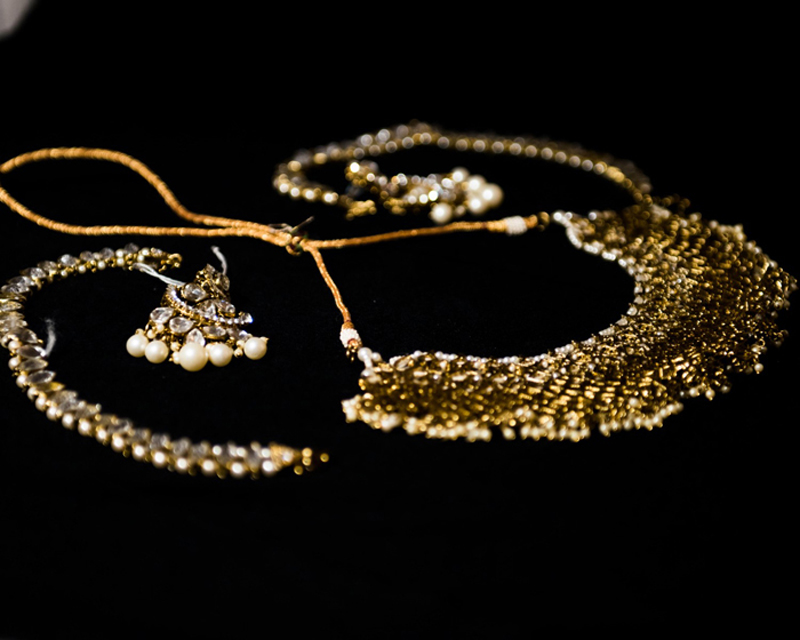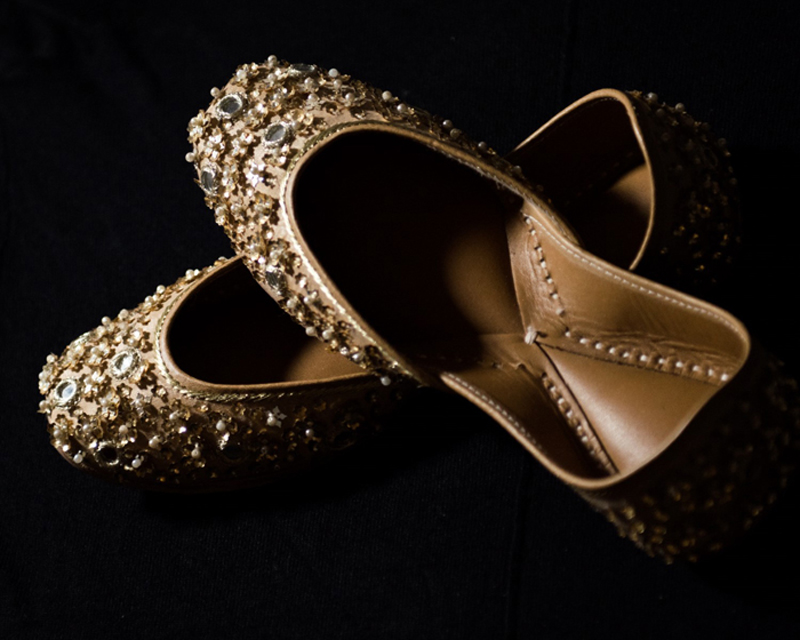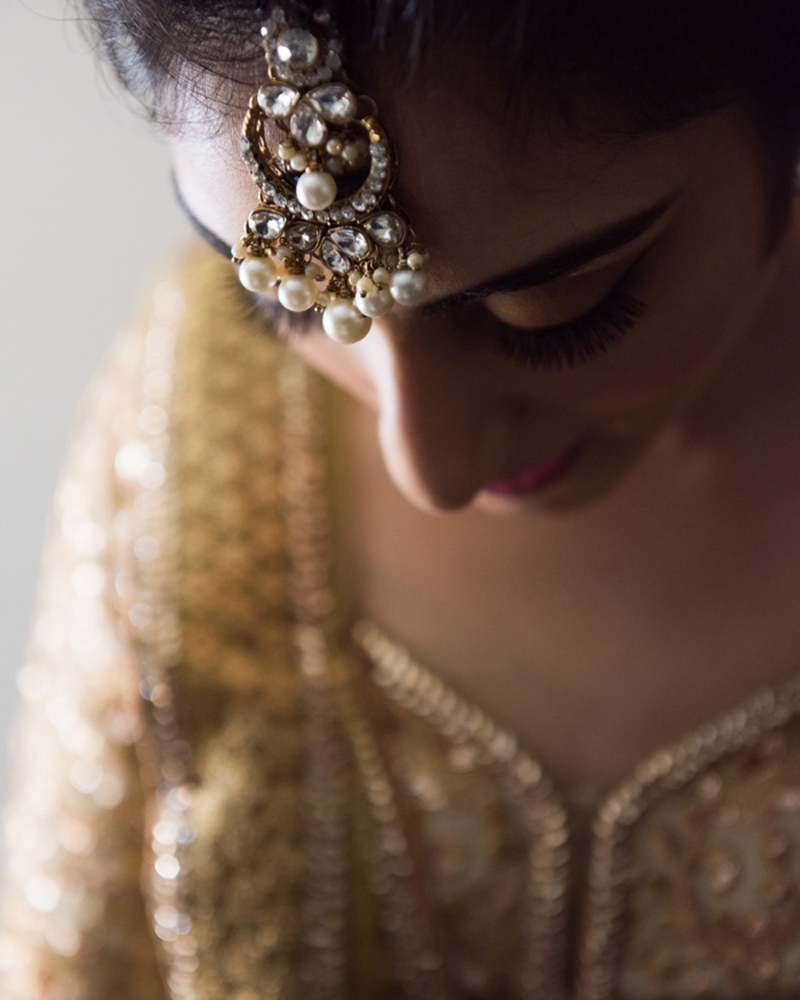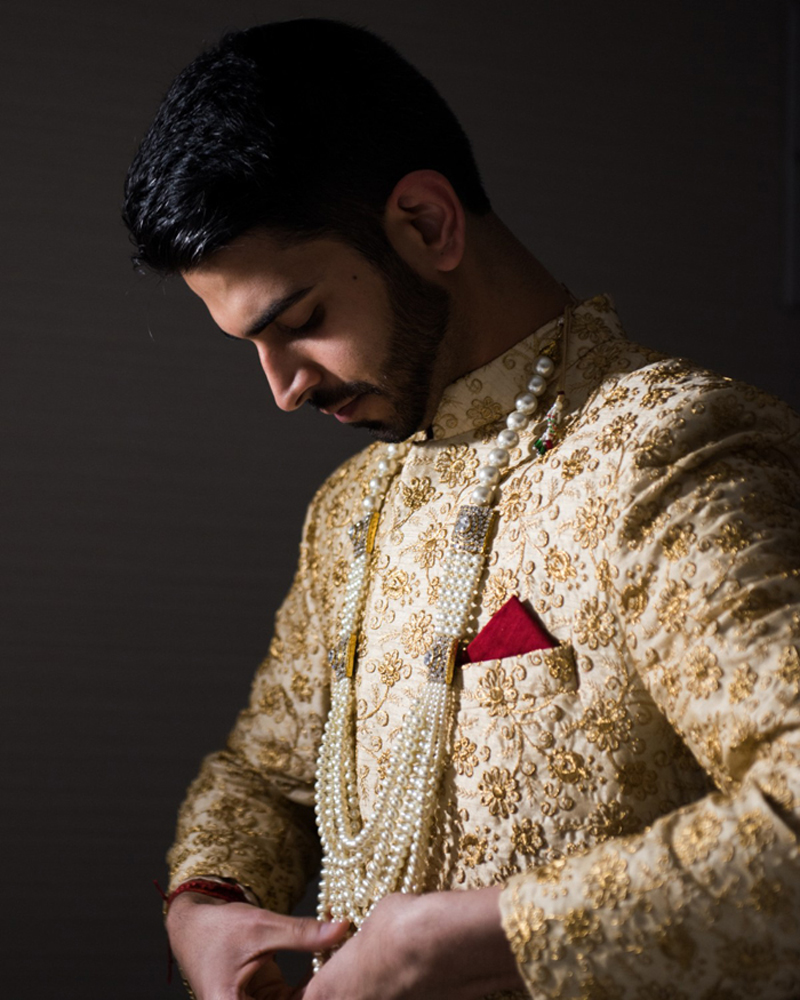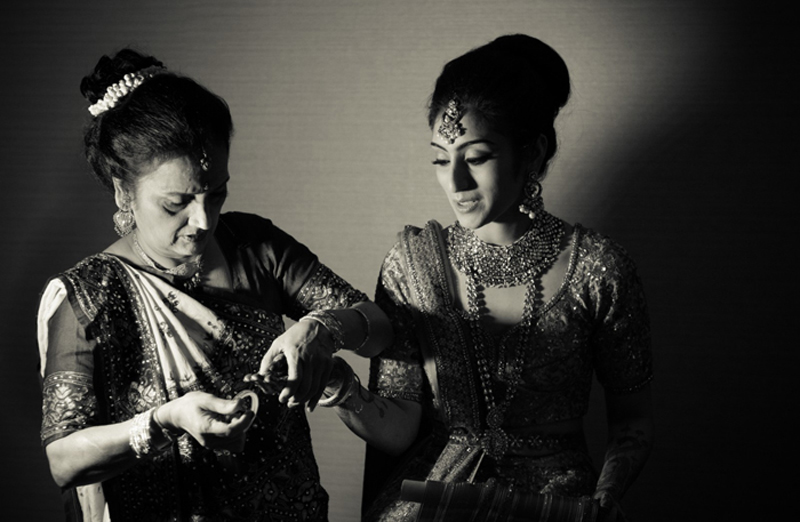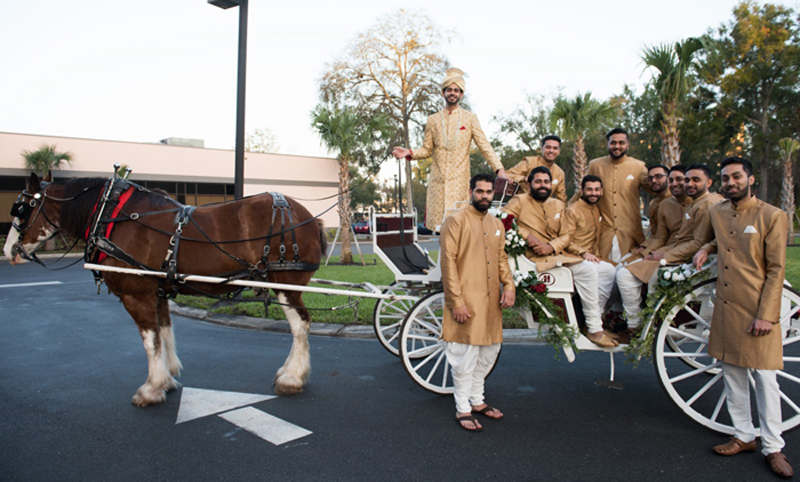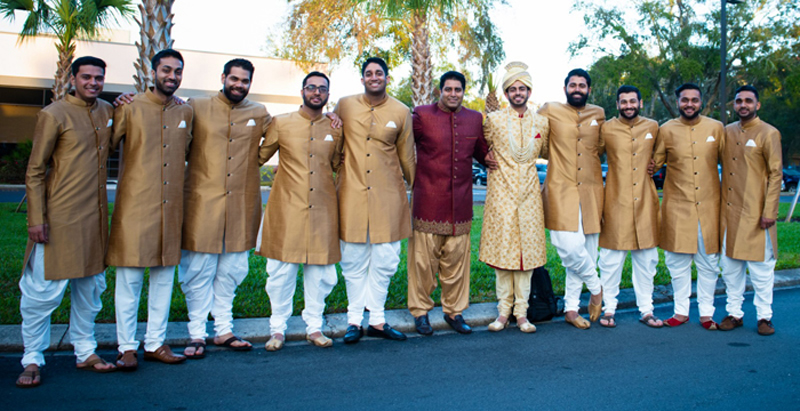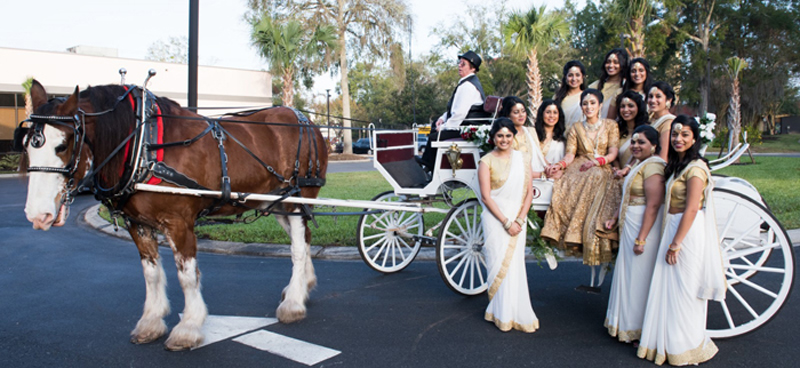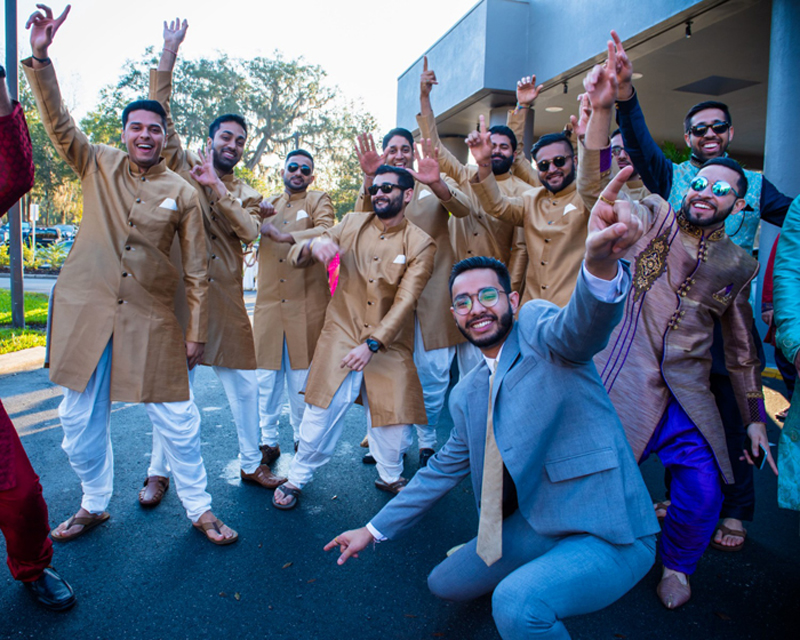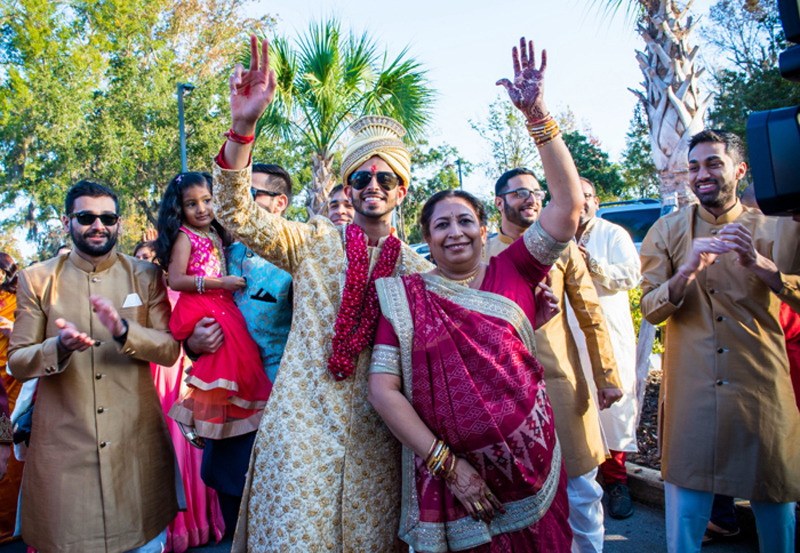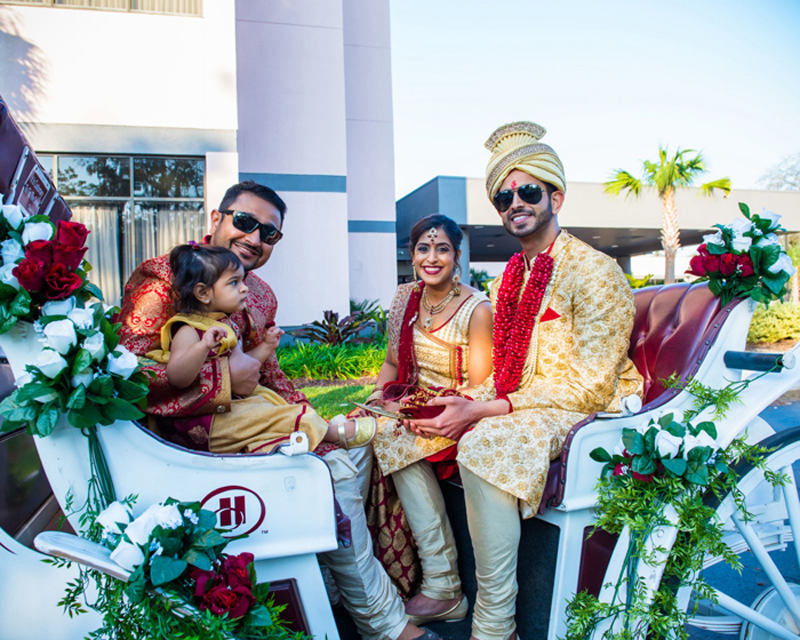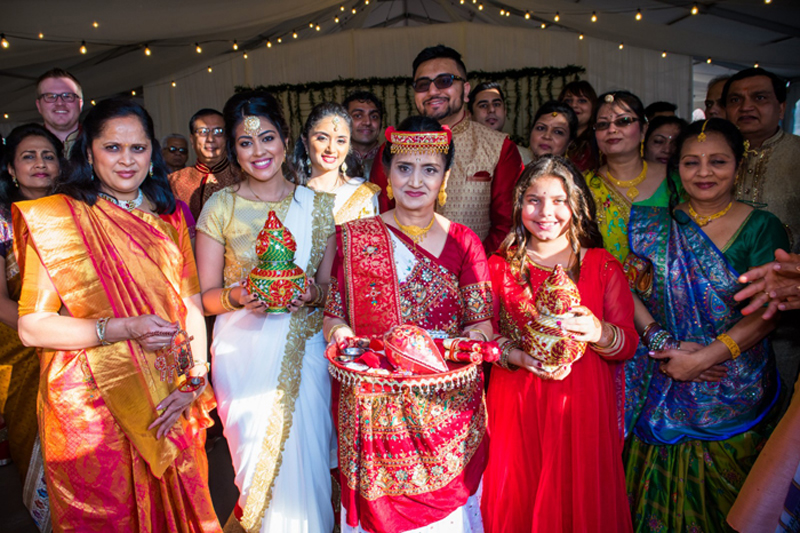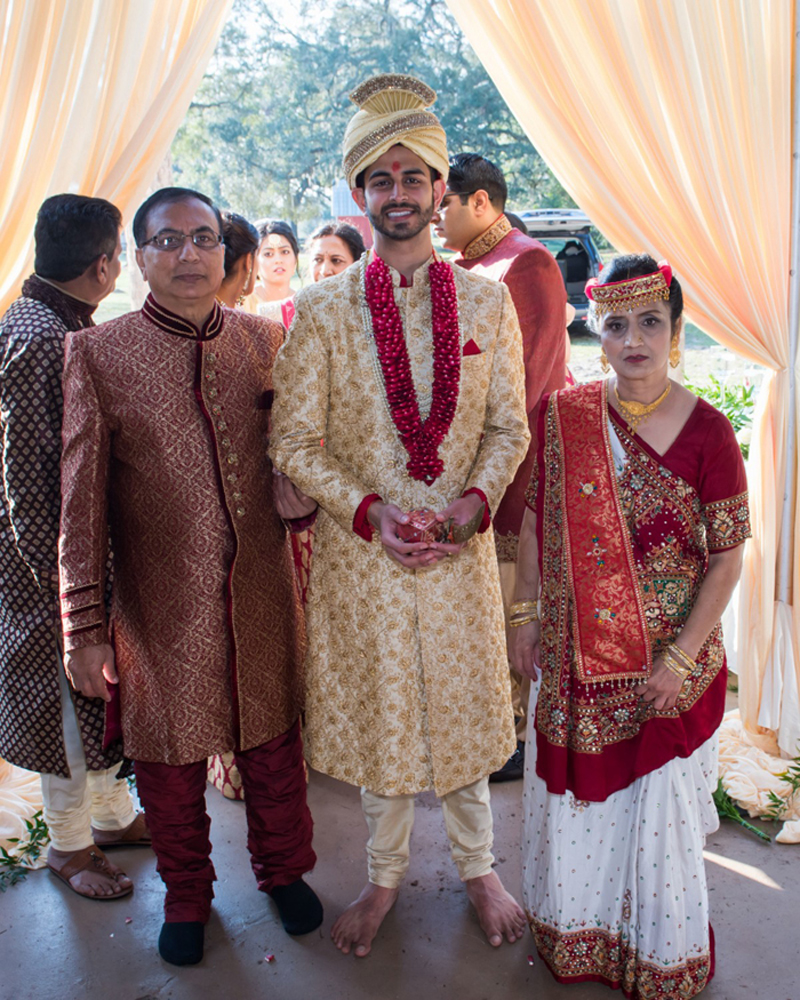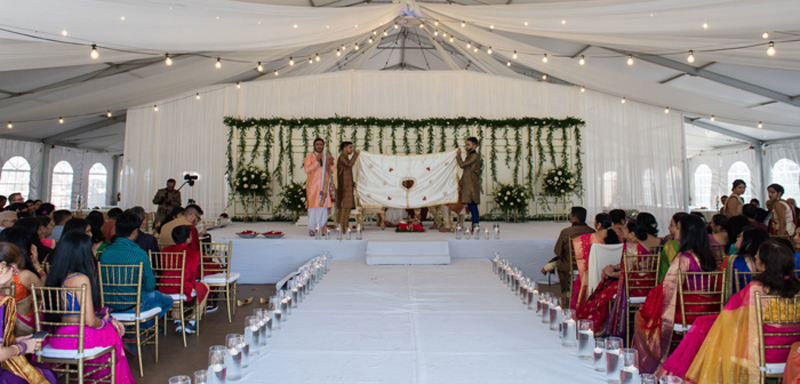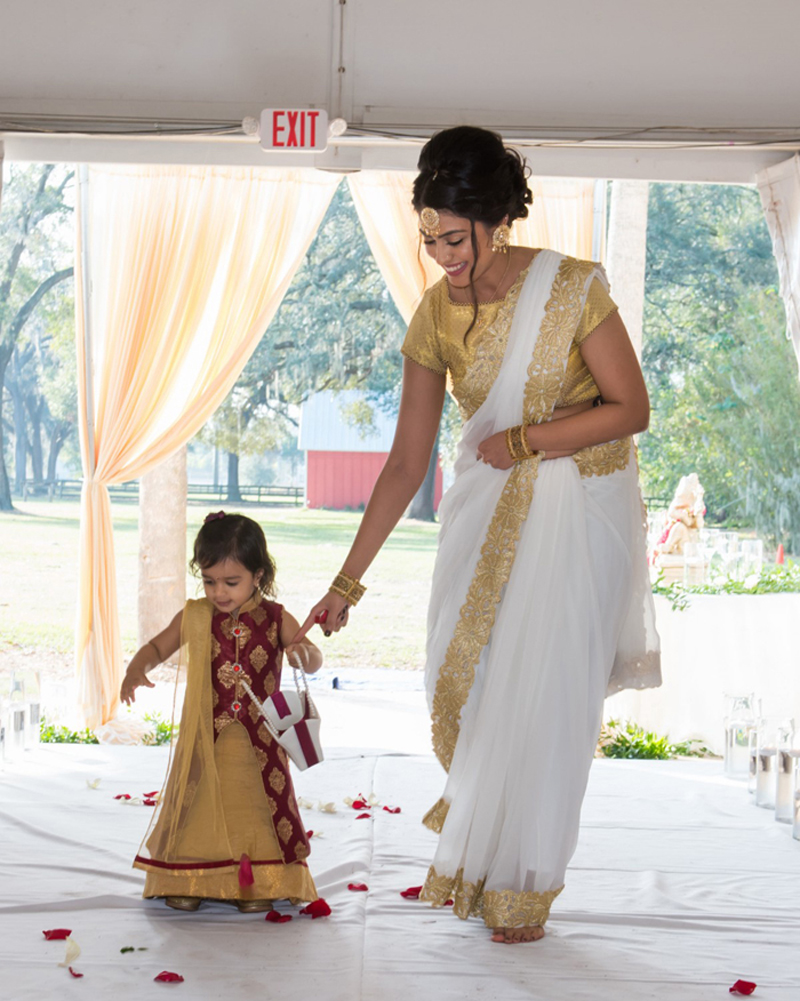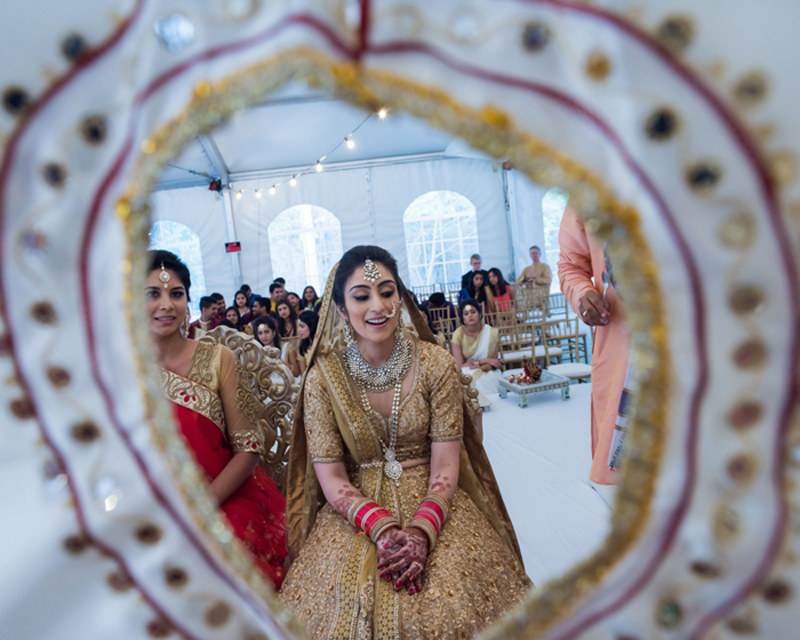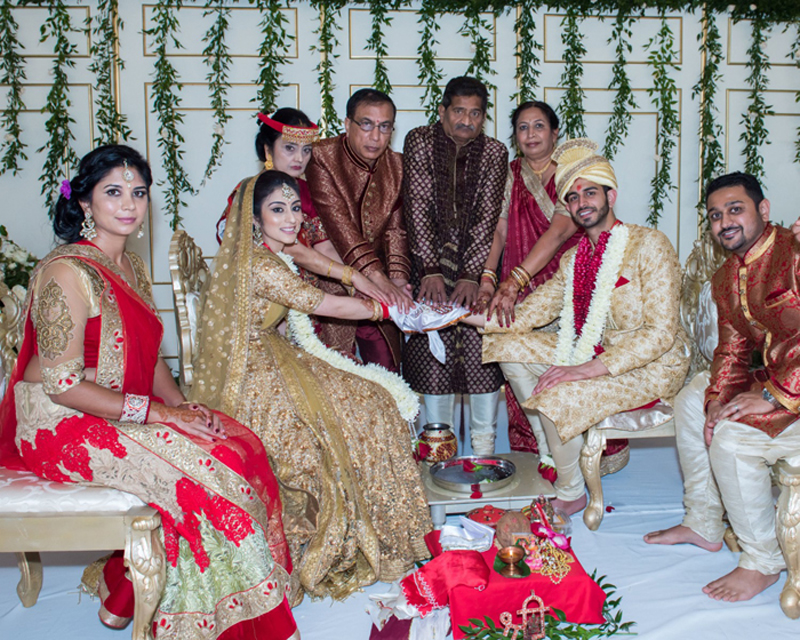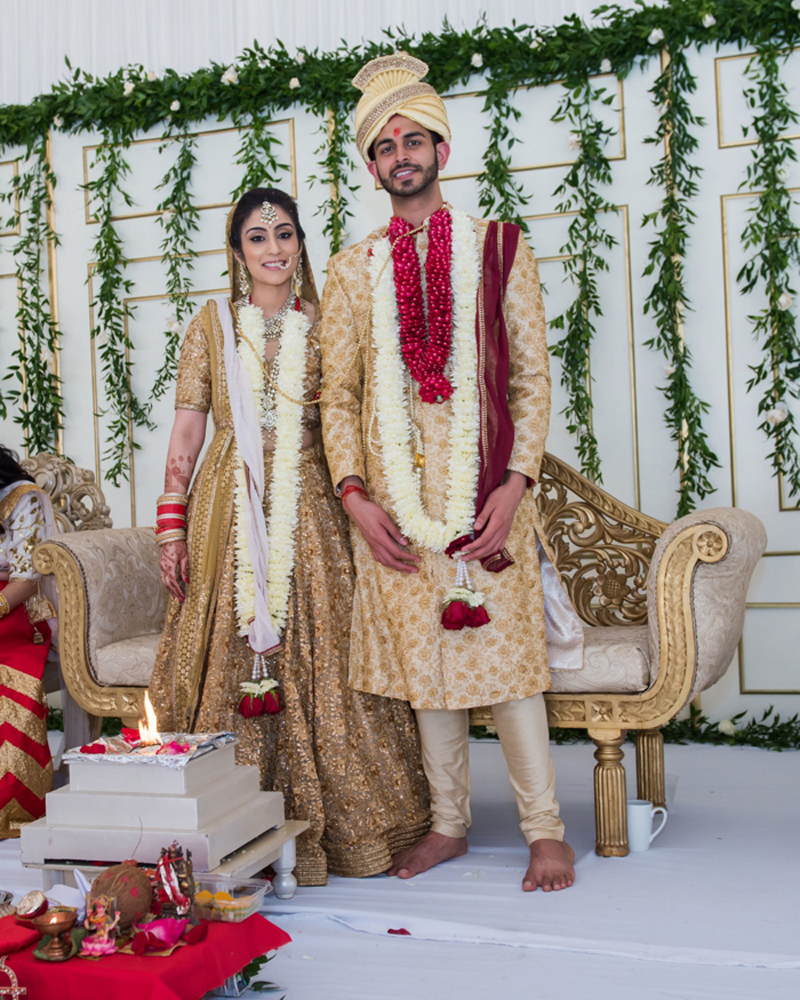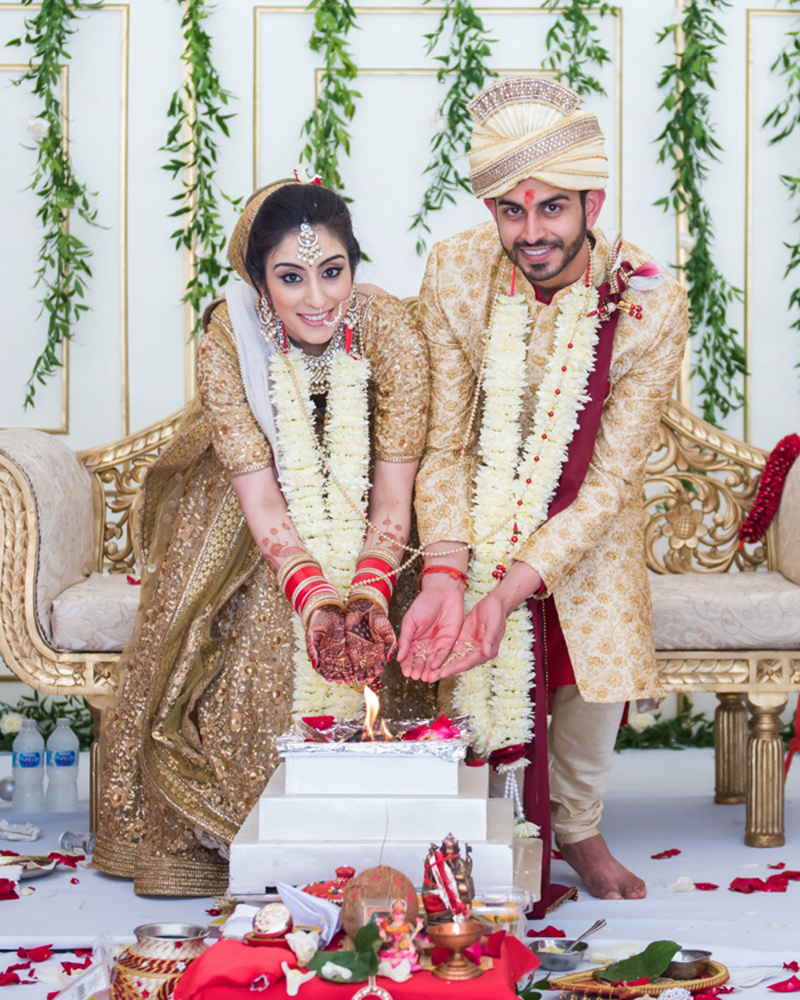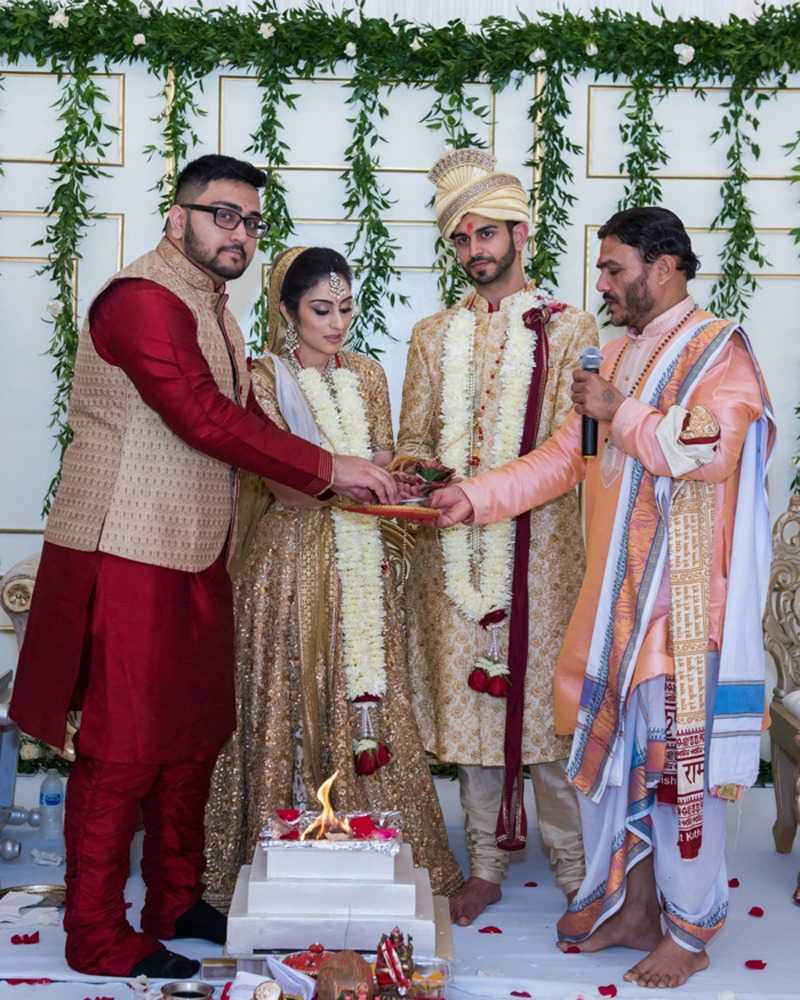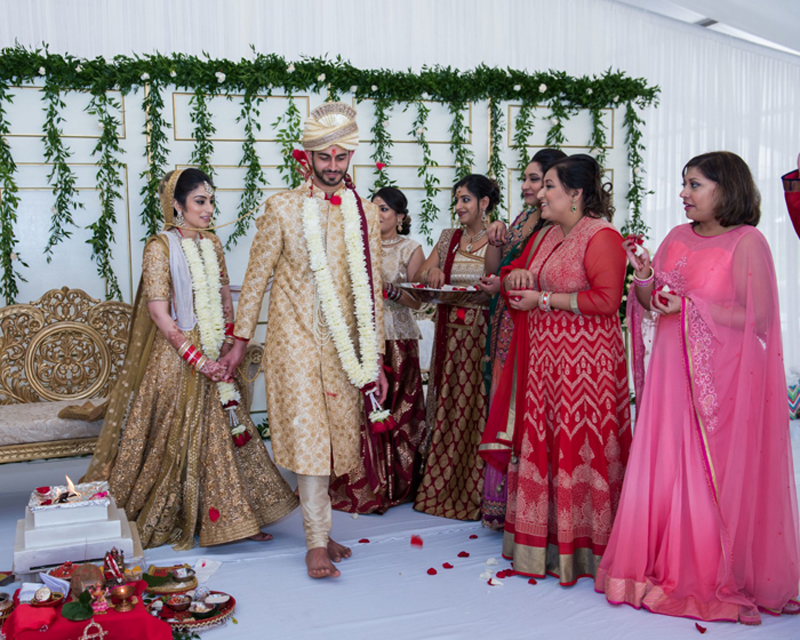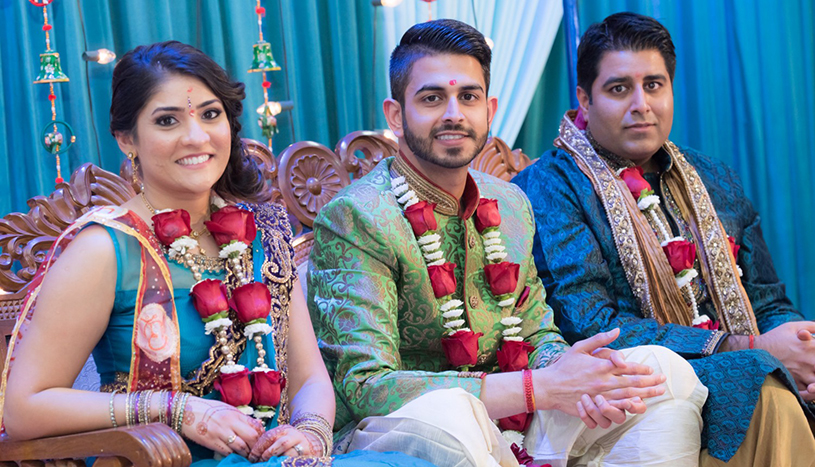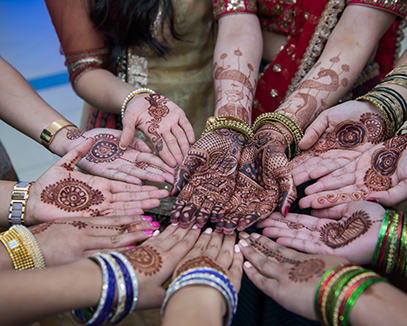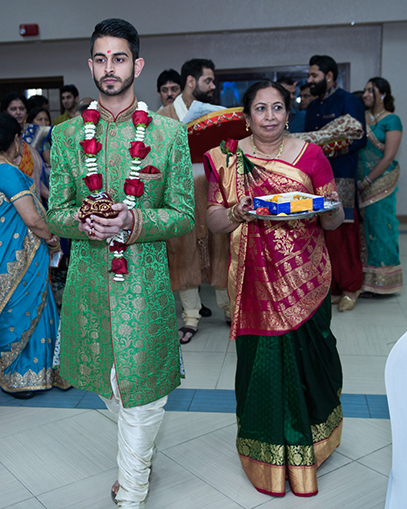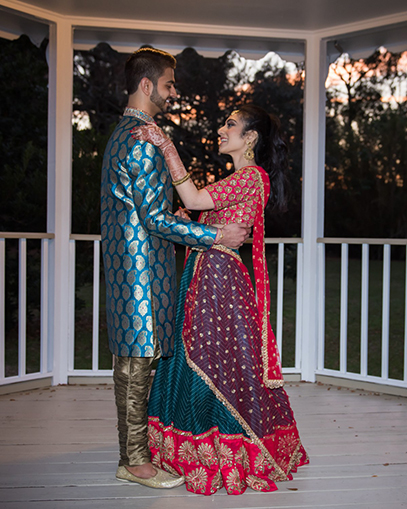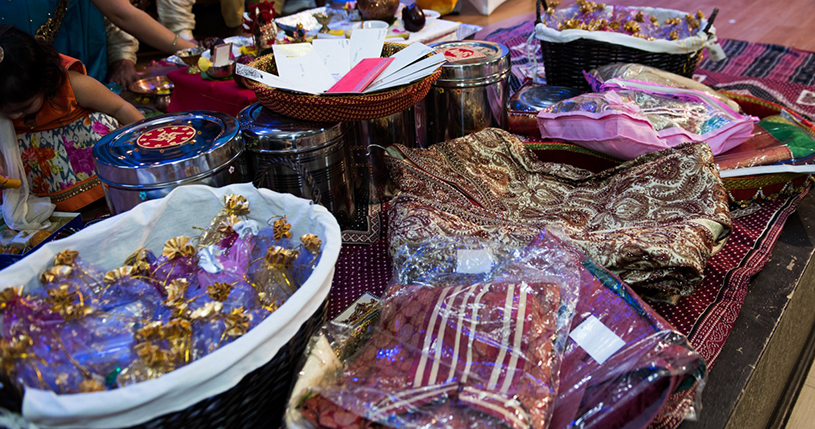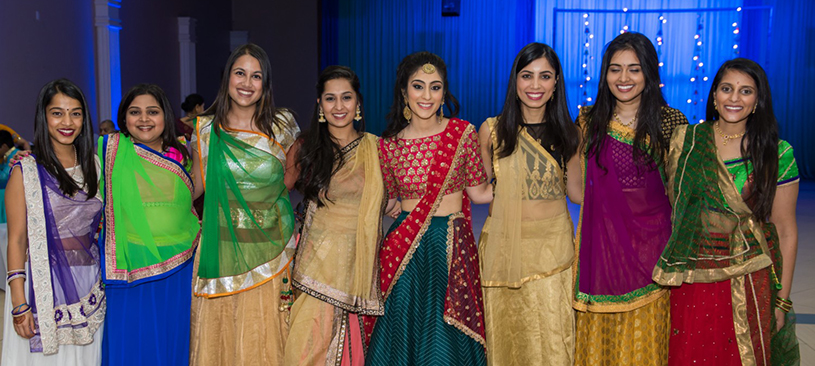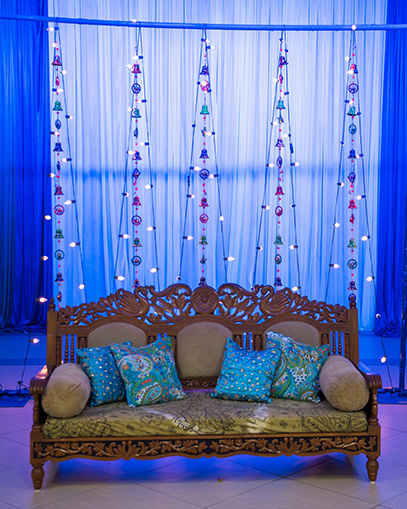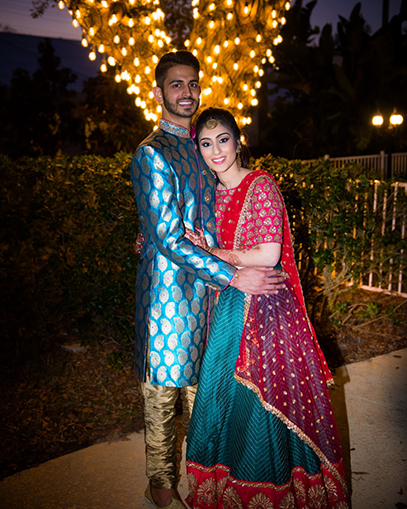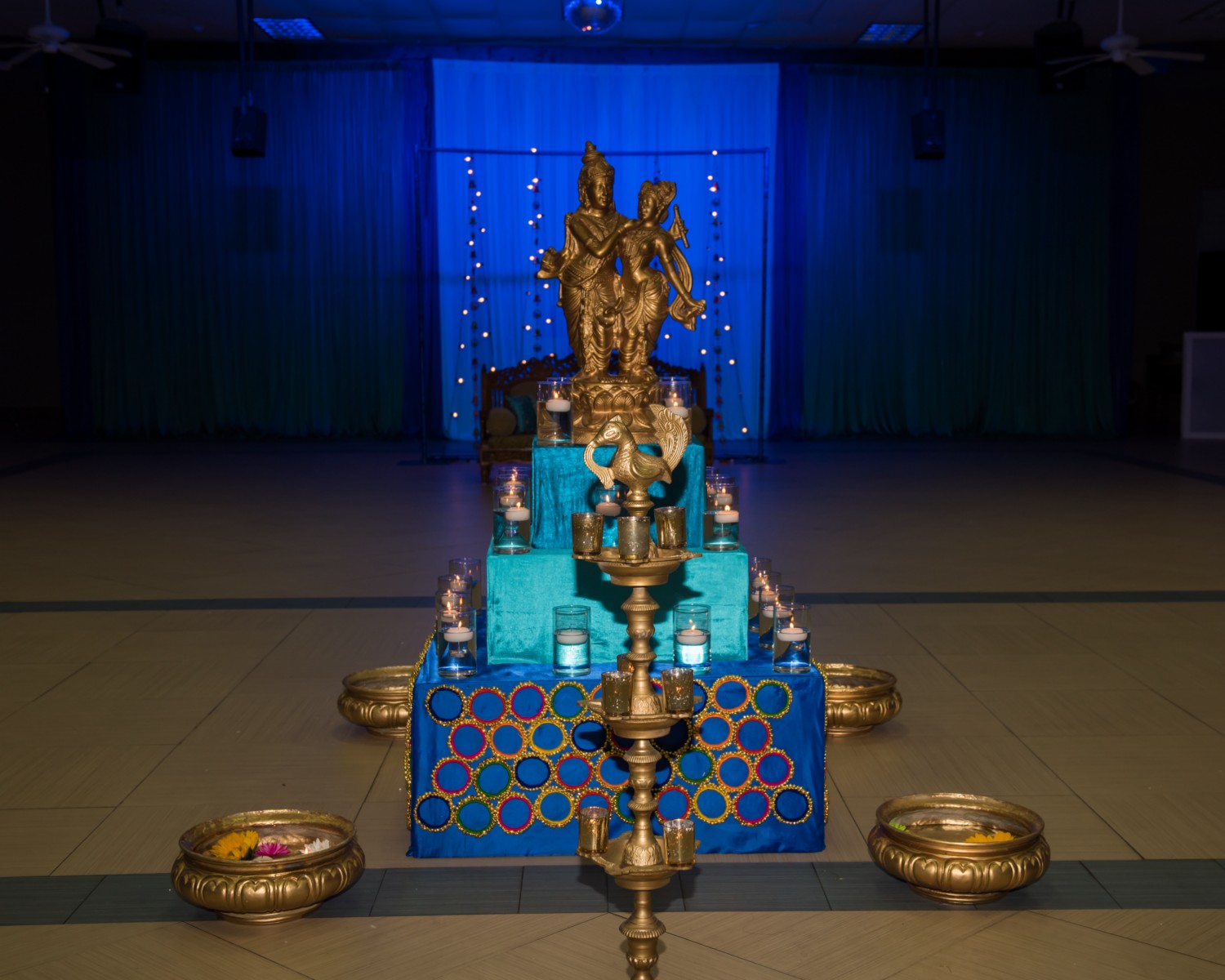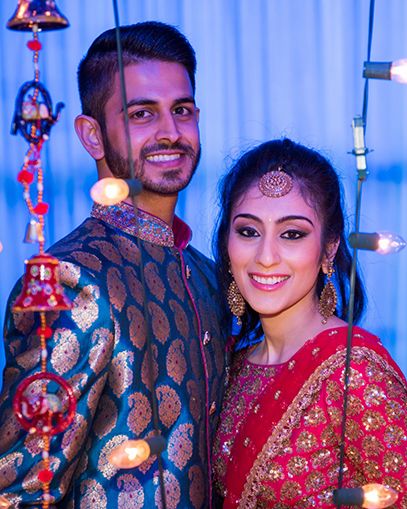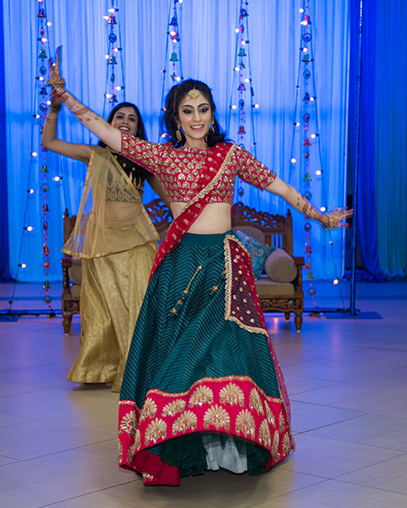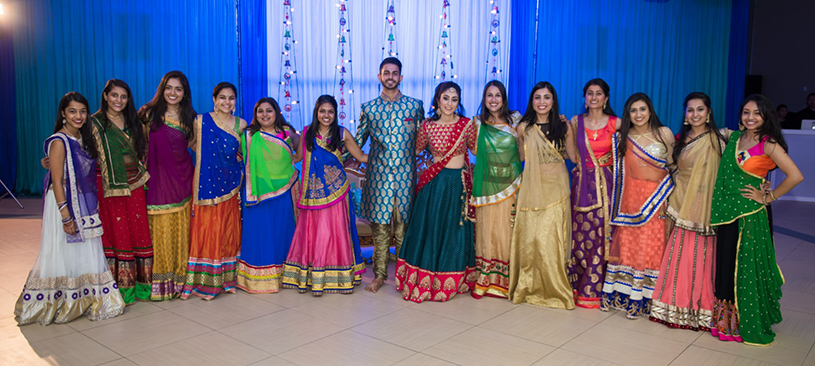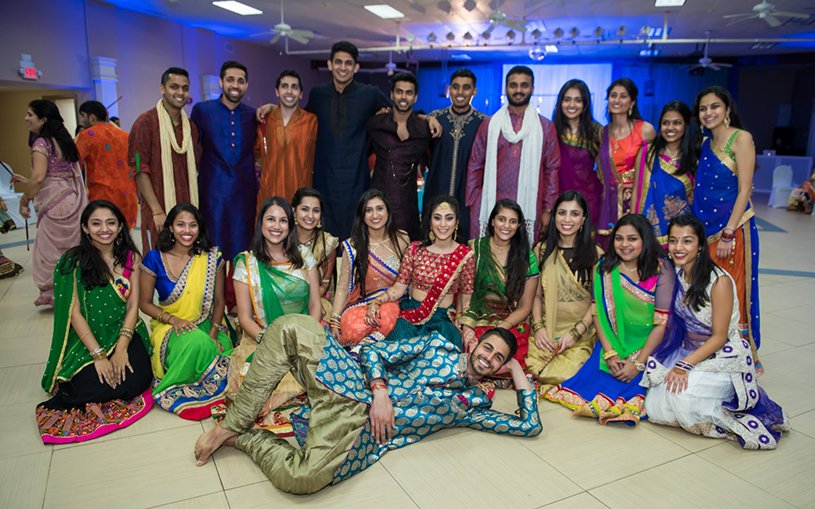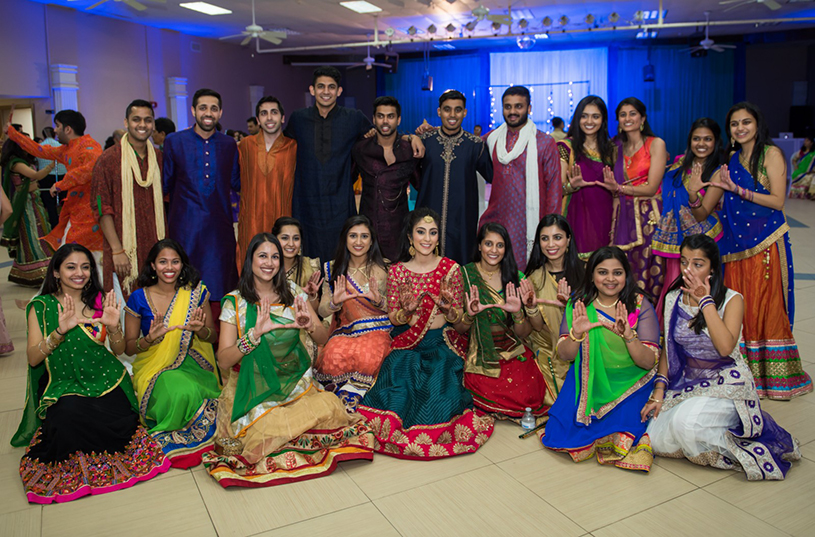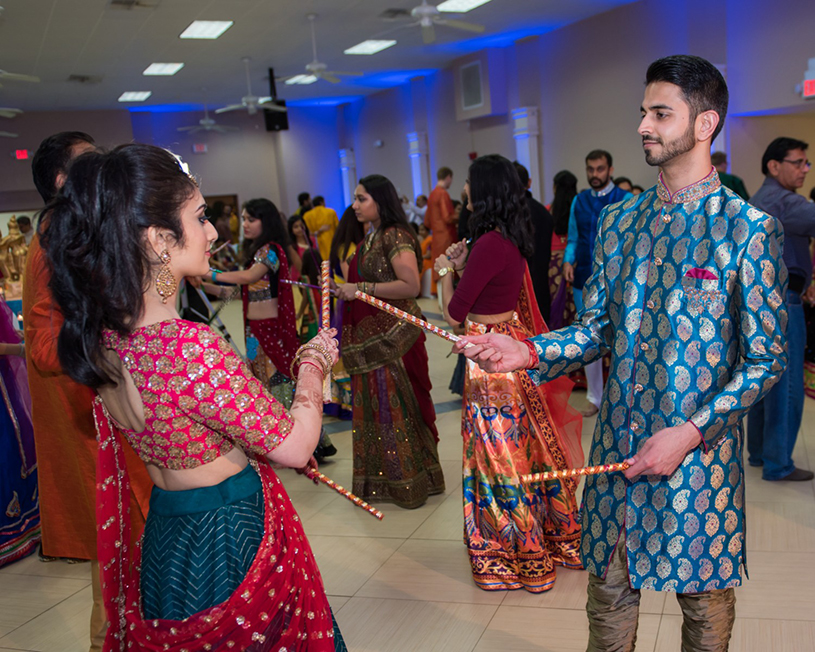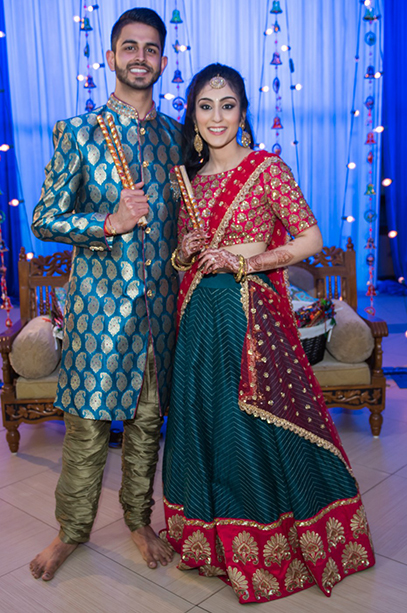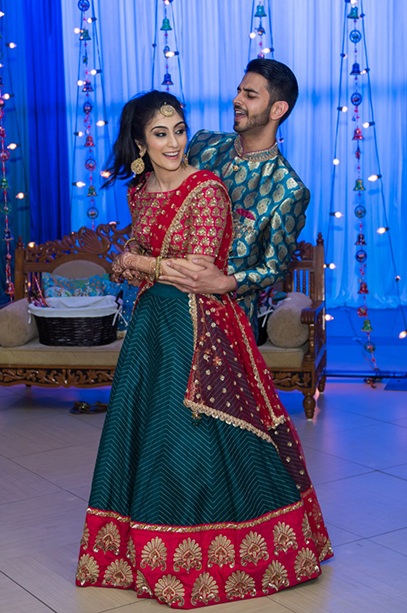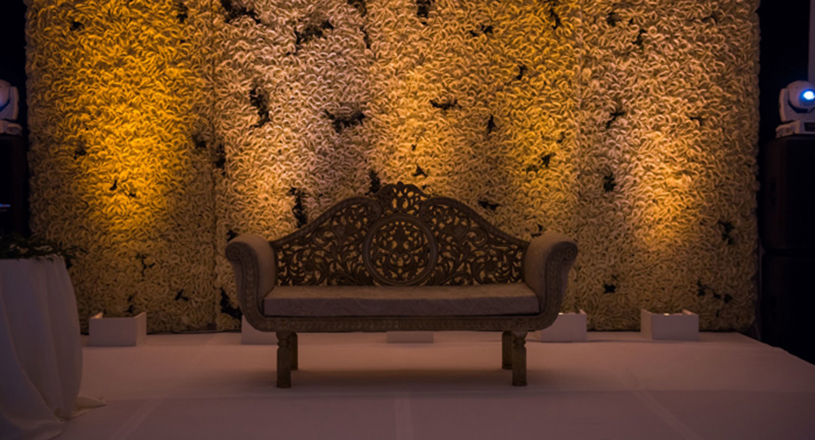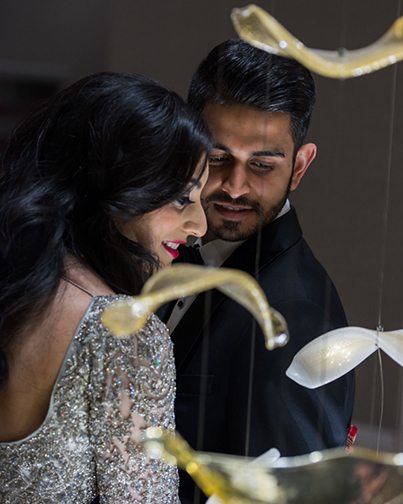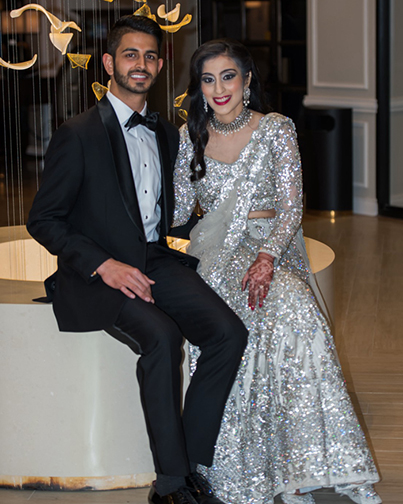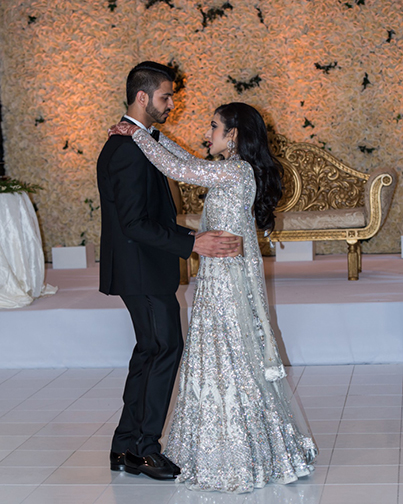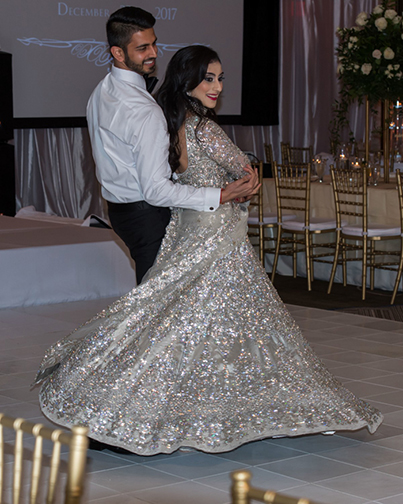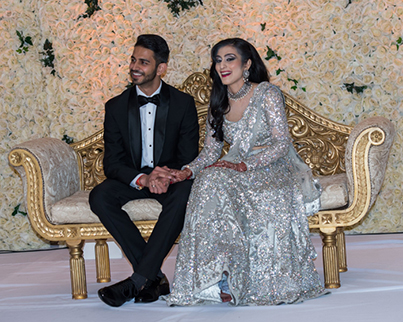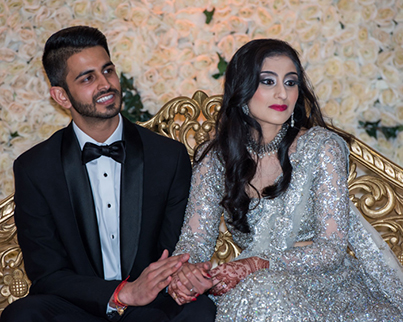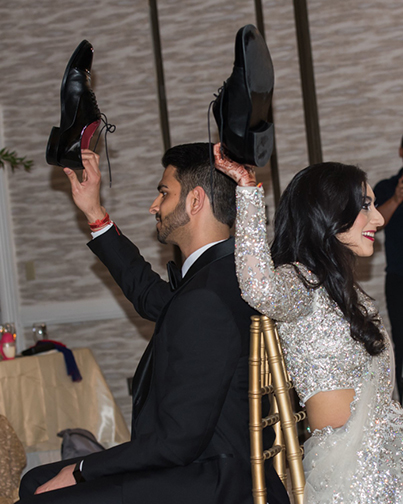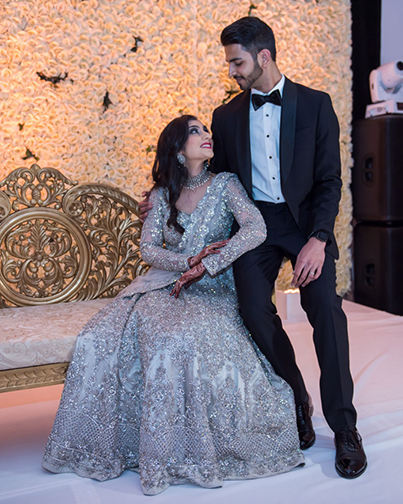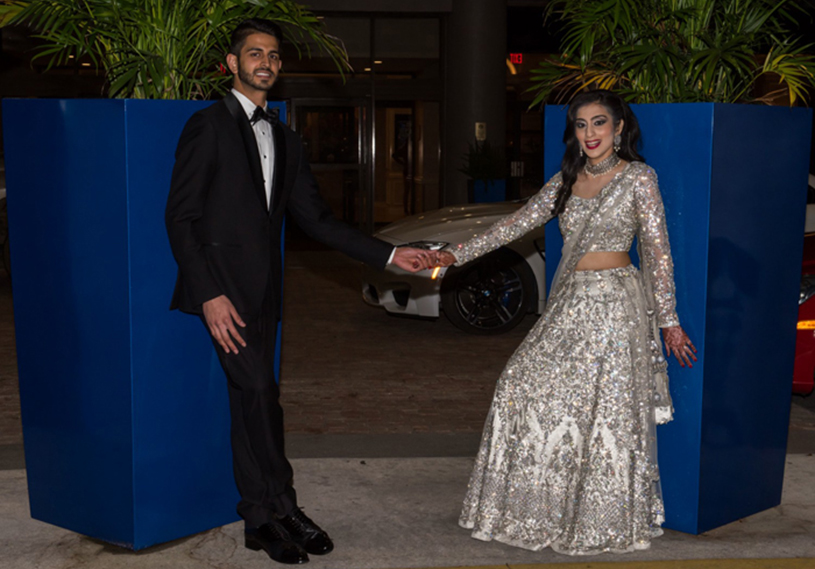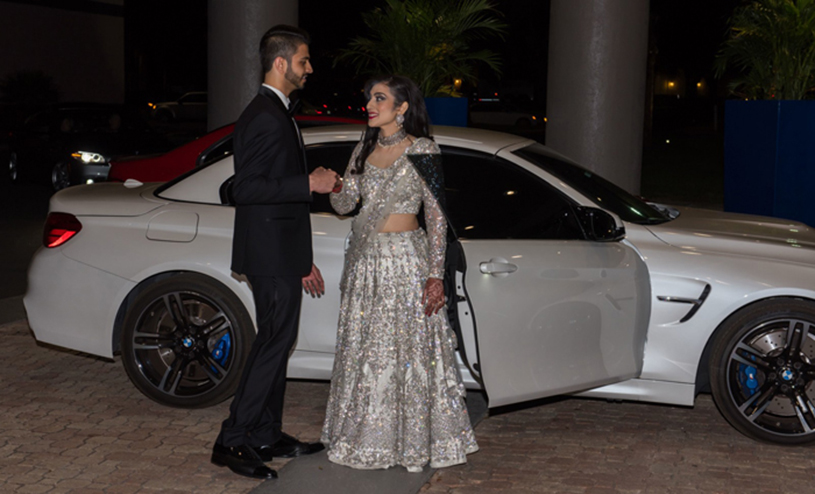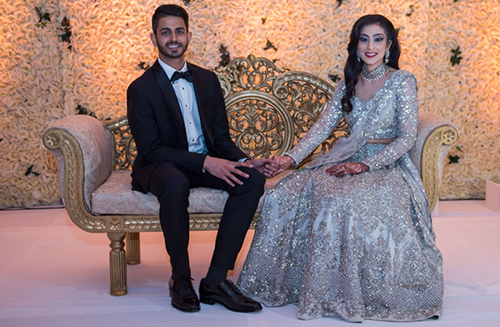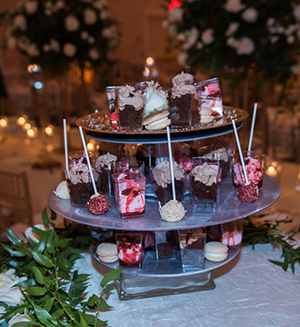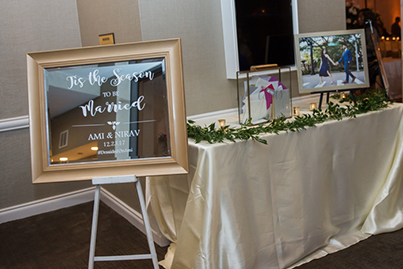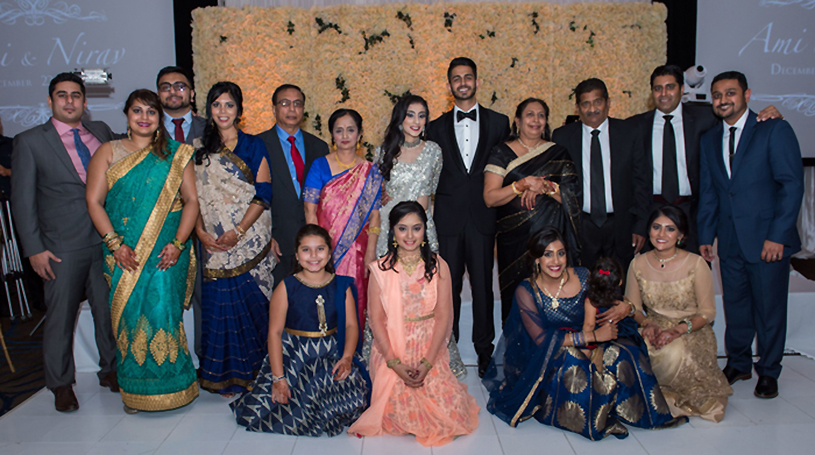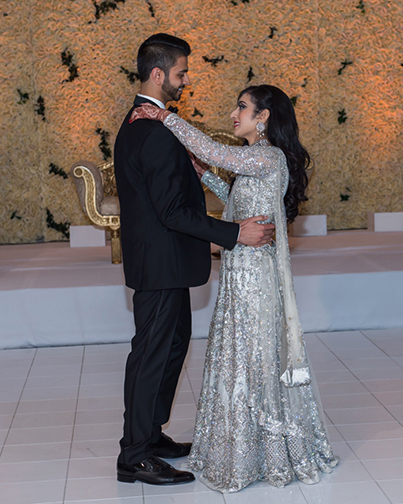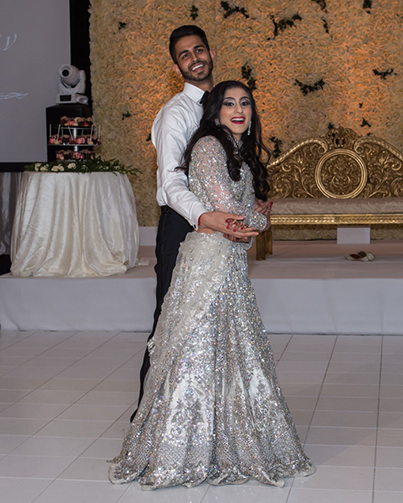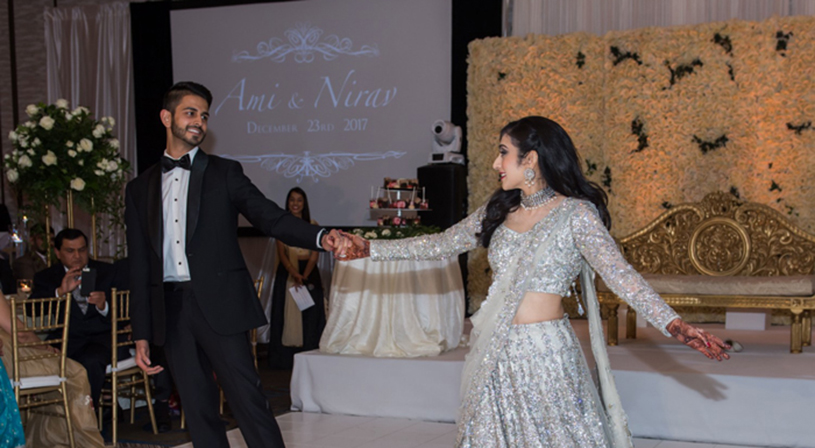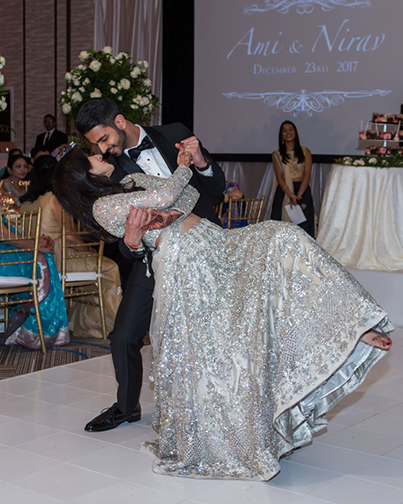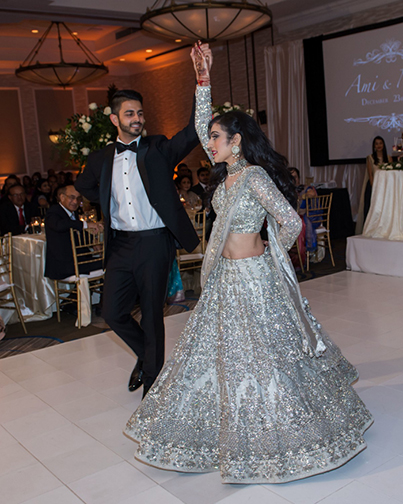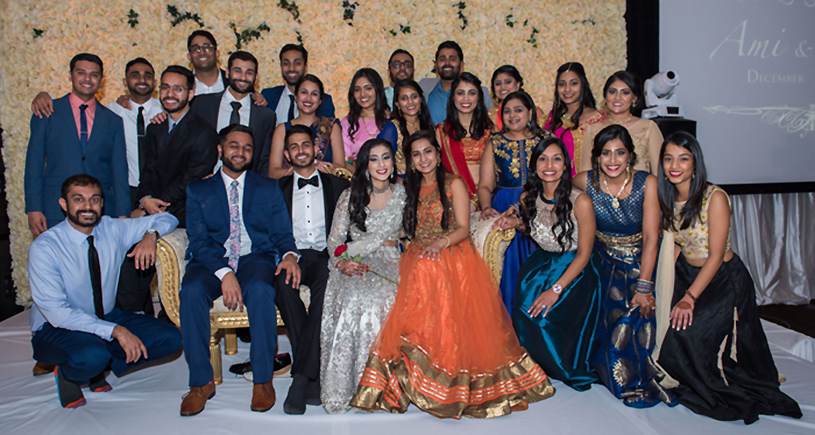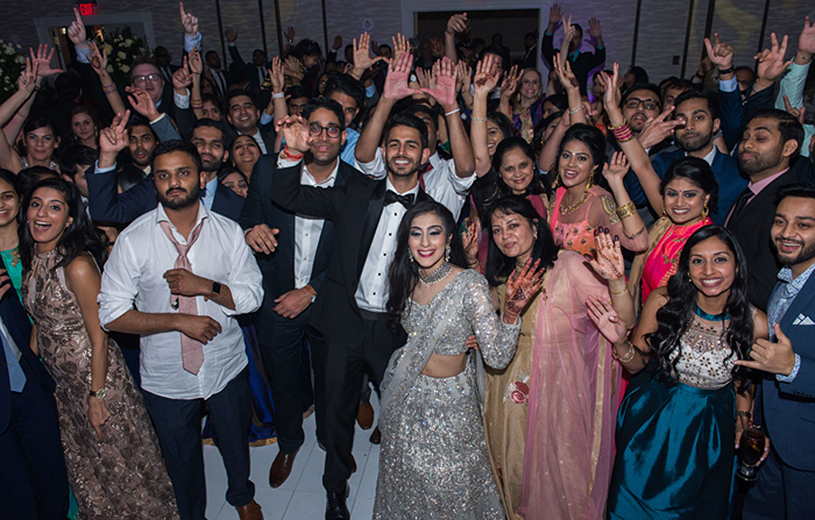 Indian Wedding planner
Indian Wedding Garba
traditional Indian decor
Indian Wedding Florida
Indian Wedding Mandap
Indian Wedding Song
pre-wedding event
Indian Wedding Reception