Celebrating Mother's Day Every Day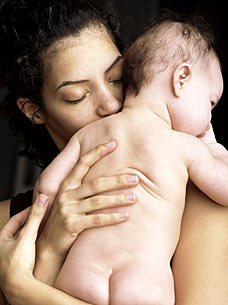 The holiday began many, many years ago in ancient Greece, where mothers and maternal gods were honored with an annual festival. The holiday, in modern times, has evolved from the notion of "Mothering Sunday" celebrated in the United Kingdom as a Christian holiday more so than a celebration of motherhood. Today, many different variations of Mother's Day exist in nearly every country of the world during different times of the year, though the majority celebrates in May.
In today's world, Mother's Day has become yet another commercialized holiday. With the media, florists, and Hallmarks heavily advertising the holiday, there is an unlikely chance you will forget to celebrate your mother on the second Sunday of May. When did we forget that Mother's Day should really be every day?
Don't we owe it to our mothers to acknowledge our appreciation for the many wonderful things they have done for us, for our families, and for our communities? Our mothers do so much more than make sure we eat all of your vegetables, do well in school, and look presentable in public. They love us unconditionally, despite our faults or the mistakes we make in life. Their love is joyful, tender, fearless, protective, and empowering. Not only should we celebrate their love everyday, but we should also learn from their example.
In honor of this Mother's Day, let's remember the many special, wonderful, life-saving things our mothers do for us each and every day. Do something truly special for your mom on May 13. Do something that comes from your heart and has real meaning for you and your family. Above all, remember your mom on May 14, 15, 16, and every day thereafter!
Need some ideas on special ways to acknowledge your mother on Mother's Day or any day of the year? Never underestimate the power of a handmade card or truly thoughtful gift idea!
Craft ideas for younger kids:
Butterfly Card for Mother's Day
Materials needed:
Construction paper
Hole punch
Scissors
Glue stick
Pencil
Markers or crayons
Glitter glue or glitter
Fold two pieces of construction paper in half, making two card shapes.
Put the two folded cards together (one inside the other).
Along the fold of one of them, draw half a butterfly.
Keeping the two cards together, cut along the line you just drew. You will now have two butterflies.
On only one of the butterflies, fold it in half again and draw a smaller butterfly within it.
Cut along the line you just drew.
Using the hole punch, make a series of holes along the edges of the two pieces you just cut.
Glue one of these pieces onto the larger, uncut butterfly.
Flip the large butterfly over, and glue on the other cut piece.
Cut a black or brown body for your butterfly. Glue it onto the inside of your butterfly.
You now have a nice butterfly card. Write a message on your card.
Decorate your butterfly with crayons, markers, glitter glue, or glitter.
Tissue Paper Flowers
Materials needed:
Tissue paper (crepe paper)
Green pipe cleaners (or twist ties)
Cut a few pieces (about 4-6) of tissue paper (crepe paper) about 8 x 10 inches (the exact size doesn't matter).
Put the paper in a pile and fold it like an accordion.
Tie the center of the folded paper with a green pipe cleaner (or twist tie).
Gently pull each piece of paper towards the top center of the flower, separating each sheet of paper from the others (forming the petals of the flower).
Ideas for any age:
Take your mom to a "pick your own flowers" farm for day of outdoor fun.
Surprise mom with a home-cooked breakfast or dinner.
Help your mom around the house with chores – lighten her load.
Create a personalized gift for one day each month.
Don't forget to tell her how much you appreciate her and love her – not just on Mother's Day, but everyday!