For the People, By the People: Democracy in the US and India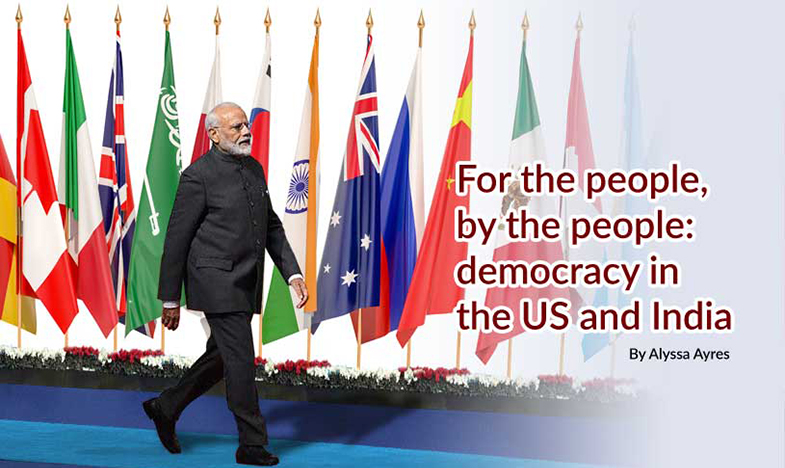 ---
By Alyssa Ayres
---
India is the world's largest democracy. However, despite its shared political system with the United States, India's approach to human rights and foreign policy differs greatly from its Western counterparts.
The following excerpt from Our Time Has Come: How India is Making Its Place in the World highlights the key differences between the American and Indian democratic systems.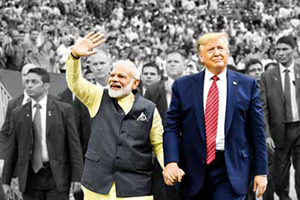 In India's national election of 2014, citizens cast more than half a billion ballots at more than nine hundred thousand polling stations— an awe-inspiring exercise of the democratic franchise. It was reportedly his admiration for the scale of India's democracy that led former President George W. Bush to prioritize deepening ties. Like Americans, Indian citizens are proud of their democracy, one seen in the early years of Indian independence as improbable given the great poverty and illiteracy in the country. Every election serves to cement the vision of India's founders and their belief in a universal adult franchise, against the odds.
But Americans sometimes mistakenly expect to see their own ideas of democracy promotion and interest in championing the liberal world order mirrored in India, anticipating that both countries see their political systems and its traditions in the same way. This misrecognition can lead, as with the misplaced assumptions of an alliance-type of relationship as the desired endpoint, to confusion and disappointment. India guards against perceived intrusions of sovereignty, stemming from its colonial experience. Nonintervention became a bedrock principle Nehru worked to codify internationally through the Non-Aligned Movement. India sees active approaches toward democracy promotion, if not at the explicit request of the host country, as an intrusion on sovereignty.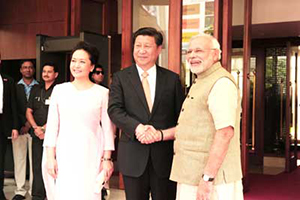 Indeed, to generalize, India sees the United States as too quick to "meddle" elsewhere in the name of democracy—as in Iraq, Libya, Egypt, and Syria. Indian officials remain deeply wary of international action aimed at ensuring transitions to democracy, which often appear to Indian eyes as hasty and without thought for what forces might fill a resulting void. India found little reason to support the United States during the Arab Spring, as former Indian permanent representative to the United Nations Hardeep Singh Puri had explained. (On the other hand, India welcomed the US role in Afghanistan, where it sees the US and international troop presence as having staved off the far worse alternative of rule by the Pakistan-backed Taliban.)
If the limits to collaboration on democracy promotion in other countries stem from India's sovereignty concerns, those concerns become even more pronounced when it comes to many of the liberal democratic norms that US foreign policy holds a special interest in upholding worldwide: freedom of expression, religious freedom, space for civil society, rule of law, human rights, supporting women's empowerment, and many others. These emphases stem from an American focus on universal human rights and a belief that US policy tools can and should make a positive difference around the world. The American focus on human rights also serves as a symbol of "the values and principles on which the US stands." These concerns are embedded into US foreign policy formulation in the executive branch and in Congressional oversight of the administration. Indeed, in the United States, Congress requires as a matter of law annual reports from the State Department on human rights around the world, trafficking in persons, and religious freedom. Congress also requires from the US Department of Labor a separate report on child labor around the world. A congressionally mandated but independent US Commission on International Religious Freedom releases its own annual study on religious freedom worldwide.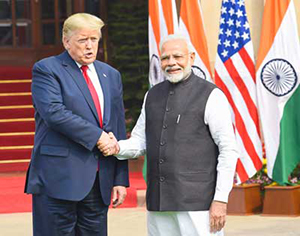 For the Indian government, these are matters of exclusive domestic jurisdiction; bringing them up impinges on national sovereignty. The Indian constitution enshrines human rights, women's equality, freedom of religion, protection against discrimination, and others—but the Indian government sees these as purely domestic matters. With rare exceptions in the neighborhood, usually linked to a domestic voting group, India generally does not champion human rights outside its borders. Nor does it usually support single-country resolutions in the UN Human Rights Council. Human Rights Watch recently assessed India's voting record on the Human Rights Council as "one of the states least supportive of the Council's mandate to address country situations." And that is for a UN agency of which India has been a member since its creation in 2007.
India sees the United States, or any outside country, as lacking the legitimacy to pass judgment on the conditions within other countries' borders. A statement from the Ministry of External Affairs in 2015 upon the release of a US Commission on International Religious Freedom captures this perspective well: "We take no cognizance of this report."
At the same time, India's experience managing elections on a near-constant basis offers great potential for further partnership. Internationally, India champions democracy, stands ready to provide advice if requested, and has eagerly supported the UN Democracy Fund and the Community of Democracies. With an eye toward this reality, the United States should partner with India to do more together on the electoral aspects of democracy, maintaining a focus on the elements that lie within New Delhi's comfort zone.
Finally, finding a way to collaborate more with India on democracy, in India's comfort zone, does not mean abandoning a focus on the values so central to American foreign policy, including in bilateral discussions of concerns. But our approach should adapt to acknowledge the struggles we continue to have domestically and to offer ourselves and what best practices we have learned—including the mistakes we have made—as part of an open conversation. This may prove challenging, particularly if a more nationalistic India becomes even more allergic to outside criticism. But we should not stop trying.
Article reprinted with the permission from Oxford University Press.
---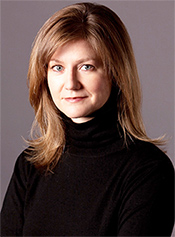 About Alyssa Ayres

Alyssa Ayres, former deputy assistant secretary of state for South Asia from 2010 to 2013, in the Obama Administration, covered all issues across a dynamic region of 1.3 billion people (Bangladesh, Bhutan, India, Maldives, Nepal, and Sri Lanka) and providing policy direction for four U.S. embassies and four consulates.
She is a senior fellow for India, Pakistan, and South Asia at the Council on Foreign Relations (CFR). At CFR, her work focuses on India's role in the world and on U.S. relations with South Asia. In 2015, she served as the project director for the CFR-sponsored Independent Task Force on U.S.-India Relations, and from 2014 to 2016, as the project director for an initiative on the new geopolitics of China, India, and Pakistan.
She directs the U.S. Relations with South Asia roundtable series, blogs regularly for Asia Unbound, and is a contributor to Forbes.com. Prior to serving in the Obama administration, Ayres was founding director of the India and South Asia practice at McLarty Associates from 2008 to 2010. Immediately prior, she served in the U.S. Department of State as special assistant to the undersecretary for political affairs as a CFR International Affairs fellow. Prior to that she worked in the nonprofit sector at the Center for the Advanced Study of India at the University of Pennsylvania and at the Asia Society in New York. Her book on nationalism, culture, and politics in Pakistan, Speaking Like a State, was published worldwide by Cambridge University Press in 2009, and received the American Institute of Pakistan Studies book prize for 2011 and 2012. She has co-edited three books on India and Indian foreign policy: Power Realignments in Asia, India Briefing: Takeoff at Last?, and India Briefing: Quickening the Pace of Change. Ayres has been awarded numerous fellowships and has received four group or individual Superior Honor Awards for work at the State Department. She received an AB magna cum laude from Harvard College, and an MA and PhD from the University of Chicago, where her dissertation was defended with distinction.
world's largest democracy
political system
United States
India's national election of 2014
democratic franchise
democratic franchise
India's founders
Americans
political systems
Iraq
Libya
Egypt
Syria
Indian officials
US role in Afghanistan
US and international troop
Pakistan-backed Taliban
International Religious Freedom releases
religious freedom worldwide Indian government
domestic jurisdiction
Human Rights Council
External Affairs in 2015
India's comfort zone
South Asia
Obama Administration
Bangladesh
Bhutan
India
Maldives
Nepal
Sri Lanka
U.S.-India Relations
CFR-sponsored Independent Task Force
new geopolitics of China
Pakistan
Obama administration
U.S. Department of State
University of Pennsylvania
Cambridge University Press in 2009
American Institute of Pakistan Studies book prize for 2011 and 2012
Power Realignments in Asia
India Briefing
University of Chicago