How to Start a Business?
The process of starting a business is
an exciting process, yet it involves so many questions!
What sort of business do I start? Take a look at what interests you.
What are you good at and what do you love to do? The point of starting a business is to do what you like. This is your time to be creative, have fun, and earn some money in the process. Think about your current job, what do you love or hate about it, is this line of work that you would like to continue in? If so, maybe look at creative options to apply the same skills in your business. You don't need to quit your job to start the business; you can try it part time, and see how much momentum you gain with the venture.

Once you have figured out what you like to do, you need to get an idea of whether this will work. This is where business planning comes in. Roll up your sleeves, grab a pen and paper, and start writing. What's your idea? What will you need to start the venture? What will you charge? Most importantly, who is your customer and what is the market need?
Once you have answered some of these basic questions, use the Small Business Association site, http://www.sba.gov, to download a business plan and to fill it out. A business plan is a great way to assess the positives and negatives of starting a business, it will help flush out potential hurdles you may encounter or lead you into a new approach into starting the business. Make sure that you realistically assess the number of employees you may need, the equipment and any other overhead you may have.
Now that you have decided you have a feasible idea, you have to figure out how to finance it. Look into SBA loans, borrowing against your 401k, or getting a contract and utilizing the money from that to fund the venture.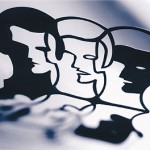 There are numerous other factors you need to look at before starting your venture, such as minority 8(a) status. Many South Asians overlook this, but it may allow eligibility to a select portion of government or private work. You can download the application and get more information on 8(a) status from  You need to also think about how to register your business and the question: Should I or should I not incorporate? Do you own a house, or have or investments that you would like to protect? If so, incorporating you business may be the answer for you. If you are going to have a partner, you may want to look at a Limited Liability Partnership or if you are starting something that doesn't have a lot of legal complications, you may want to keep it registered under your name as a sole proprietor.Taxes and the method of accounting to use is another issue that you need to think about in starting your own business. What type of bookkeeping methods should you use and do these have any legal implications? Review the Small Business Association site http://www.sba.gov for additional resources.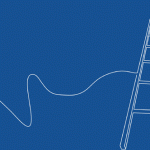 We have focused on the basics of starting a business.  Once you have it set-up correctly, you will need to look at the Marketing, but that is for another article. Marketing is the method in which you use to create demand for your product. Some basic methods are to utilize the web, print, or promotions to stimulate demand. The process of starting a business is a challenging one, but it's definitely worth the personal satisfaction you gain. The strengths and lessons that you gain from the venture are one's that you can apply to any endeavor you take on again in life.
Saveeta Rampadarat, MBA, is currently working in Advertising/Promotions for Sony Electronics.  Ms. Rampadarat had founded two companies. Spin Marketing Consulting, a marketing strategy company, where she worked with a range of consumer products: Cosmetics, Children's, Jewelry, Retail, Biotech and other categories.Real time Unlimited, a promotions and brand marketing company. Her client list has included some of the following: Best Buy, Columbia Tri-Star, Polydor, Sony Play station, Island (Polygram Company), Margarita Ville Records, New Line, MCA Nashville, Universal, Amblin Entertainment, Mercury Records, No Limit Records, Atlantic, Ruthless Records, Relativity, Elektra, MGM, Paramount, 20th Century Fox, etc.
Contact Saveeta at saveetar@hotmail.com