Immigration Solutions for Entrepreneurs
If you are an entrepreneur and are looking to come to the United States to form a startup, there is a new program called International Entrepreneur Parole (IEP) that you may want to consider. IEP allows startup founders to legally move to the United States to work for and grow their company. Since there is no specific "startup visa," this grant of parole is the closest thing the U.S. currently has to a startup program. IEP allows entrepreneurs who provide a "significant public benefit" by creating jobs for American workers and helping to expand the U.S. economy to enter the U.S. and stay for 30 months (2.5 years). To be approved for this program, each entrepreneur must provide a detailed description of their central and active role in the startup entity.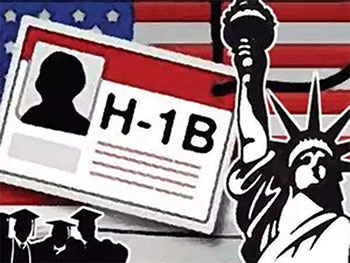 Advantages of International Entrepreneur Parole:
You do not need an employer sponsor like most work visas such as H-1Bs or L-1As/L-1Bs.
Up to three co-founders per company (can self-petition) and apply for IEP.
You can be the boss of your company and have significant ownership. Visas such as H-1Bs have complicated legal hurdles to overcome when employee ownership is involved.
You need only own 10% of the company—which can even be given to you as compensation, as opposed to requiring a substantial direct personal investment.
You do not have to start a brand new company. The U.S.-based startup may have existed up to 5 years before you file the application.
You do not have to be a citizen of a particular country to apply for IEP, unlike investment visas such as E-2s unavailable to Indian nationals in most instances.
You do not have to satisfy a specific "prevailing wage" requirement to apply for IEP. Many visas such as the H-1B require a complicated labor certification.
Your spouse and minor children (under 21 and unmarried) are also eligible for parole. Your spouse can apply for employment authorization—and can work for the startup, work for another company, or start their own company.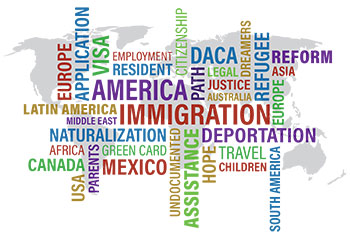 Disadvantages of International Entrepreneur Parole:
IEP is a parole and not a visa and does not lead to a green card.
IEP is temporary and therefore should be used as a platform for other immigration paths.
IEP is a very new program; and consequently, very few applications have been granted. It is unknown how successful the program will be in the future.
Each applicant will have to show a household income that is greater than 400% of the Federal Poverty guidelines. This would be around $52,000 for a single entrepreneur, or $106,000 for a family of 4, and it increases based on family size by around $18,000 per additional family unit.
Your company must have raised at least $250,000 from "qualified" U.S.-based investors or has received at least $100,000 in "qualified" government grants; or an appropriate combination of the two.

The "qualified investors" must be U.S. based. You must be able to meet these minimum qualifications without your own personal funds, funds from a family member, or funds from any business entity in which you or your family have any ownership stake (whether directly or indirectly).
If you have not met this threshold fundraising benchmark, you will need to provide compelling evidence of your company's potential for rapid growth and job creation.

The initial parole will not be re-granted after the initial 30 months if you do not continue to meet the definition of an "entrepreneur":

You do not continue to play a central and active role in the startup OR
Your ownership stake in the company is diluted to less than 5%.

The initial parole will not be re-granted after the initial 30-month period if your company does not continue to meet the definition of a "startup entity."
Conclusion:
IEP is at least an intriguing option to consider for entrepreneurs, especially for Indian nationals. The founder can be both an owner and manager/executive of their startup; does not have to directly invest any minimum amount of personal funds in the company; and can avoid the lengthy process of labor certification. However, IEP is a new program which has a lot of uncertainty, including delays in processing time and the lack of a proven track record of approved parole applications. Another concern is that external investment thresholds are high for many otherwise worthy applicants. Most successful U.S. companies with foreign founders are or were financed with personal, family, or overseas funding sources. Unfortunately, these traditional funding sources are not considered when qualifying for IEP. Additionally, you may have to divert valuable startup resources and pay yourself a salary high enough to exceed the federal household poverty guidelines by 400%.
While IEP may not be suitable for many entrepreneurs or startups, it may still be a viable alternative to consider. Entrepreneur parole may be worth exploring if you are considering leaving your currently sponsored U.S. job; if you are an international student entrepreneur; or if you do not qualify for any existing program. If you choose to pursue IEP or any other business immigration solution, I highly recommend that you work with immigration attorneys. Experienced attorneys can navigate the complexities of the IEP process and explain the risks, rewards, and time frames of your immigration strategy.
---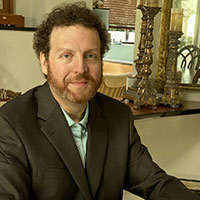 About the Author:
Attorney Seth Finberg is a 2005 graduate of the University of Georgia School of Law and is a member of the Georgia Bar and the American Immigration Lawyers Association (AILA). He is the owner and founder of Finberg Firm PLLC (located in Ft. Lauderdale, FL), and he represents clients nationwide in the areas of business- and family-based immigration. Mr. Finberg is an active member of the Miami Asylum Office Committee for AILA South and Central Florida, and he serves as a legal captain in pro bono clinics for Temporary Protected Status and Citizenship. Seth has been recognized for his outstanding pro bono service by the South Florida chapter of the American Immigration Lawyers Association, winning their 2021 Pro Bono Champion award. He can be reached by phone at (954) 249-6603 or by email at seth@finbergfirm.com at his Weston office currently, or at his new Hollywood office starting in February 2022.
United States, International Entrepreneur Parole
startup visa
IEP allows entrepreneurs
significant public benefit
Advantages of International Entrepreneur Parole
work visas such as H-1Bs or L-1As/L-1Bs
Disadvantages of International Entrepreneur Parole
immigration paths
IEP is a parole
Federal Poverty guidelines
threshold fundraising benchmark
IEP process, Attorney Seth Finberg
University of Georgia School of Law
owner and founder of Finberg Firm PLLC
the Miami Asylum Office Committee for AILA South and Central Florida
American Immigration Lawyers Association