Kangana Ranaut's Reaction to a Fan's Request to Restore her Twitter Account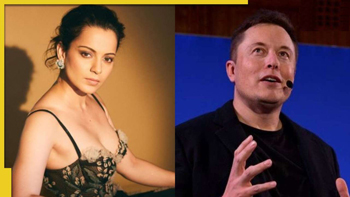 Kangana Ranaut admitted that she missed her friends on the microblogging platform Twitter. She responded positively to one of her fan's requests to restore her Twitter account after its takeover by Elon Musk. A great supporter of Musk, Kangana shared the screenshot of her fan's request, along with a sticker that said to protect free speech. Kangana's Twitter account was permanently suspended in May 2021 following her comments on the West Bengal assembly election results. Now, after Elon Musk has taken over Twitter, her fans hope for the restoration of her account. Kangana reacted positively to this request. Her fans want her account to come back for the sake of the freedom of speech. 
Kangana, being an ardent supporter of Elon Musk, defended him after Kanye West's tweet in which the actor shared a post by Vanity Fair mentioning that Musk would convert Twitter into a "right-wing" gutter. Defending Musk, Kangana commented that the liberals are opposing him, because they can't stand a bright, intelligent, self-made, and sane person like Musk. 
Kangana's upcoming movie is titled Emergency, and she plays the role of the late Prime Minister of India, Indira Gandhi. Anupam Kher, Mahima Chaudhry, Vishak Nair, and Shreyas Talpade are also part of the cast.