Kishan Tallapally becomes a member of the Johns Creek City ACE Committee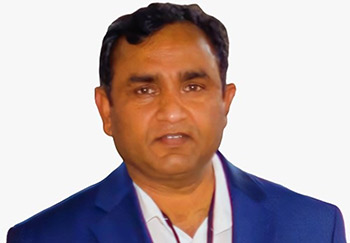 It is indeed a great honor for Kishan Tallapally to be nominated as a member of the Johns Creek City Arts, Culture and Entertainment (ACE) Committee. The city of Johns Creek has the unique feature of cultural diversity. The residents of the city represent various ethos and values and live a united life of peace and harmony in the city. Being a member of the prestigious Arts, Culture and Entertainment Committee of such a rich city is indeed a great achievement, and Tallapally is extremely happy and humbled to receive this responsibility.
The Mayor of the Johns Creek City, John Bradberry, appointed Tallapally along with eight other members of the ACE Committee which includes another American Indian. The nominations for membership are reviewed by the city council. After reviewing, they send their recommendations to the mayor. The duration of the membership is two years.
Tallapally has been a resident of Johns Creek City for the last 12 years. He is an active community leader engaged in various community welfare projects as a volunteer. He held a number of important posts in various community organizations pertaining to American Indians. In 2021, he held the post of President of the Greater Atlanta Telangana Society (GATeS). At present, he is the President of the Indian Friends of Atlanta (IFA).
Tallapally expressed his pleasure and gratitude at his nomination. He thanked the mayor and the members of the city council for nominating him to the esteemed post. He further said that he would put forth the best of his efforts to unite the people belonging to diverse communities and cultures and form an assimilated community that reflects the unique features of multi-ethnic and multi-dimensional residents. With his vast experience in community welfare, it is expected that Tallapally will do full justice to the responsibilities assigned to him.
The nine-member committee shall fulfill the responsibilities of studying and making recommendations to the city council on matters regarding public art, cultural activities and entertainment in the city. They also make recommendations on proposals of art on public properties.