Parita weds Rajdeep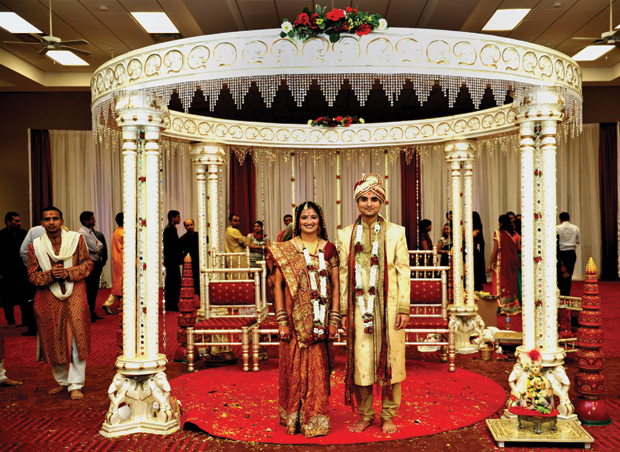 Can two people from different parts of the world find one another? Hard to believe, but it is possible. Parita Gohil lived in New Zealand with her parents when Rajdeep Parmar was in the US on a student visa studying pharmacy. The couple and their families belong to BAPS Swaminarayan, and through santos, biodatas were exchanged. With all the details looking favorable, a meeting was arranged between the families. After much traveling to India and the United States so that Parita and Rajdeep could meet one another and their respective families, the match was made!
Once engaged, wedding planning began immediately and lasted seven months. Parita went to India to do much of her wedding shopping, though the 20-day trip went by very quickly. Rajdeep began organizing the wedding, which was to be held at the BAPS Swaminarayan mandir in Boynton Beach, Florida.
The special day came on February 2, 2013, and the couple felt blessed to be married in the mandir in the midst of splendid decorations.

Photos Courtesy:
Mayan Digital
561-319-4949
Vendors
Decoration by Dlightful Events By Impression Makers LLC
407-925-2598
www.imakeevents.com