Prime Minister Narendra Modi, A Hidden Poet
By Raj Shah, Managing Editor, Desh-Videsh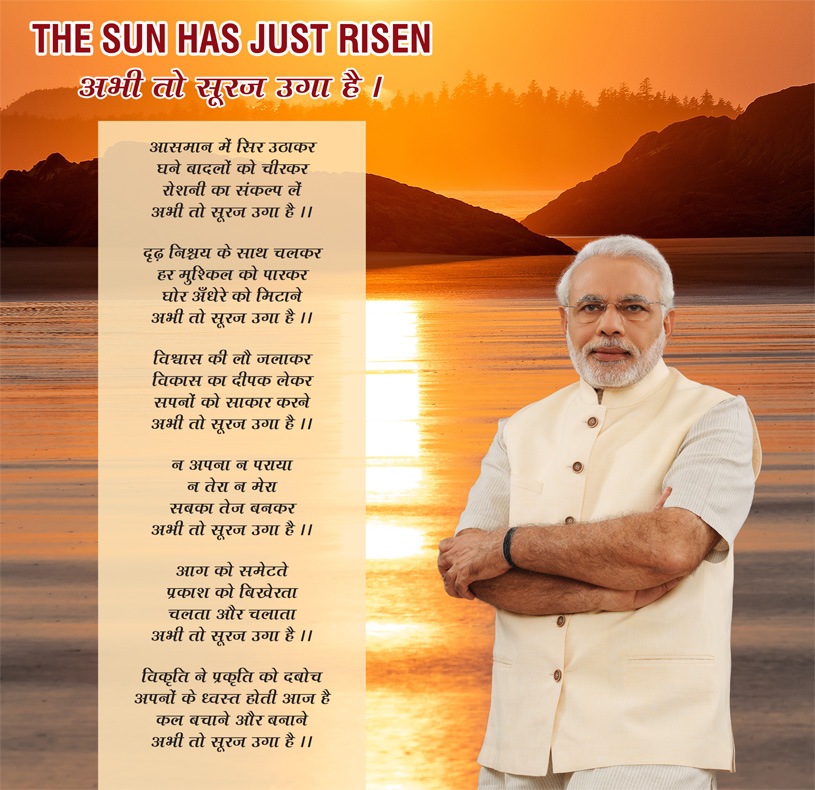 History was made at Rashtrapati Bhawan on the evening of May 26, 2014, as Narendra Modi took oath as the Prime Minister of India after a historic mandate from the people of India. In Narendra Modi, the people of India see a dynamic, decisive and development-oriented leader who has emerged as a ray of hope for the dreams and aspirations of a billion Indians. His focus on development, eye for detail and efforts to bring a qualitative difference in the lives of the poorest of the poor have made Narendra Modi a popular and respected leader across the length and breadth of India.
PM Modi's life has been a journey of courage, compassion and constant hard work. At a very young age, he decided to devote his life in service of the people. He displayed his skills as a grass root level worker, organizer and administrator during his 13 year stint as the Chief Minister of his home state Gujarat, where he ushered a paradigm shift towards pro-people and proactive good governance.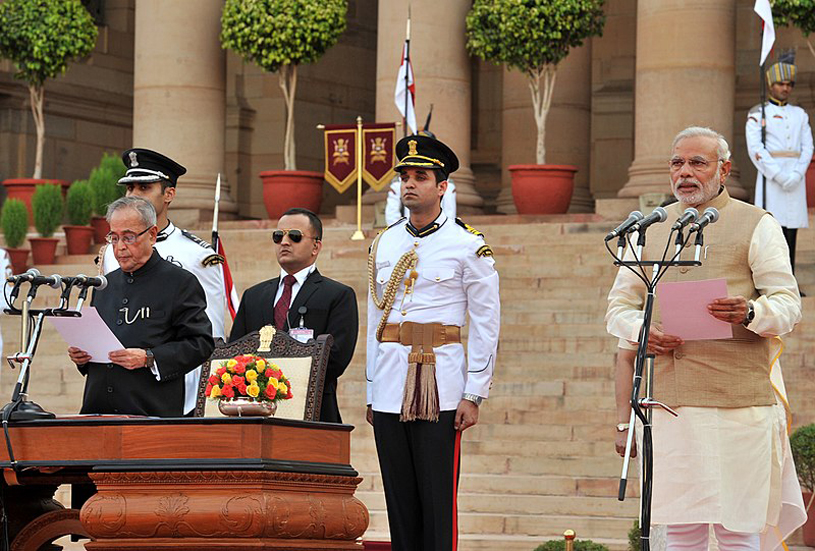 PM Modi's inspiring journey to the Office of Prime Minister began in Vadnagar, a small town in North Gujarat's Mehsana district. He was born September 17, 1950; three years after India gained its Independence making him the first Prime Minister to be born in an independent India.
While the story of PM Modi's rise from humble beginnings to the highest office is well documented, what is not well known is his journey in verse. This article will focus on a lifelong passion not too many people know about, PM Modi's passion for writing poetry.
For many years, PM Modi has been writing poems, and to the delight of many, a Gujarati selection – Aankh aa dhanya chhe (our eyes are so blessed) – appeared in 2007, when he began his third term as Chief Minister of Gujarat.
After being elected Prime Minister for a second term, some of PM Modi's poems are gaining popularity on social media and among BJP workers. Youth, in particular, like his poem "abhi to sooraj uga hai" (the sun has just risen).

Translated by Sivkumar
Rising high in the sky,
piercing through cloud covers,
determined to spread light,
the Sun has just risen,
With absolute resolution,
surpassing difficult conditions,
to obliterate darkness around us,
the Sun has just risen,
to illuminate flame of hope,
to bring light of growth,
to realize dreams that we chose,
the Sun has just risen,
Not for us or them,
nor for me or you,
to glow for one and all,
the Sun has just risen,
Collecting all the fire,
Dispersing that as light,
to energize itself and others,
the Sun has just risen,
When actions attacked our ways,
Allies destroyed our today,
to save and build a better tomorrow,
the Sun has just risen.
Translated by Megha Sood
Head Held high in the skies
Piercing through thick cumulus
Infused with a pledge of light
The Glorious sun has just risen
Walking with adamantine resolve
Overcoming the tumultuous path
Erasing the ashen darkness
The Glorious sun has just risen
Lighting up flames of faith
Gripping the lamp of progress
Bringing dreams to fruition
The Glorious sun has just risen
Neither inherent nor extrinsic
Neither yours nor mine
As humanity's eternal glow
The Glorious sun has just risen
Converging the fiery blaze
Illuminating the glorious light
Walking ahead and assisting in tandem
The Glorious sun has just risen
As ruination dawns the very nature,
Getting crumbled by its protectors To save
and erect our tomorrows
The glorious sun has just risen.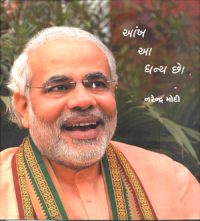 Navika Kumar, Group Editor at Times Network, and a huge fan of PM Modi recently recited this poem at the Times Now Summit 2020 before inviting PM Modi to the podium.
Devotion and dedication, love and longing, strength and vulnerability, all can be found in PM Modi's poetry.
It is our pleasure to present this famous poem by PM Modi. Though he wrote this poem in Hindi, Desh-Videsh requested two of our poetry contributors to translate it to English. Translating poems from one language to another is very difficult. Since poems show the poet's mind, voice, vision and thoughts, these can sometimes be lost in translation. For those to understand Hindi, we present both the original Hindi version and two English translations.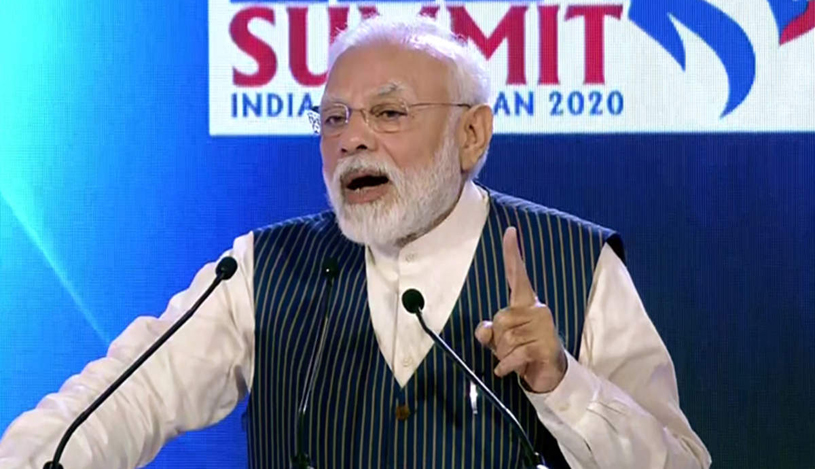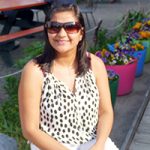 About Megha Sood
Megha Sood is a two time State-level winner of the NJ Poetry Contest 2018/2019, a national level poetry finalist in Poetry Matters Prize 2019, Honorable mention in Pangolin Poetry Prize 2019, and Finalist in Adelaide Literary Award 2019. She is a contributing member at Free Verse Revolution, Whisper and the Roar and Poetry editor at Ariel Chart and Mookychick. Sood has over 350 works in journals and featured in 35 print anthologies by the US, UK, Australian, and Canadian Press.
India's Prime Minister Narendra Modi
A Hidden Poet
Chief Minister
PM Modi's inspiring journey
North Gujarat's Mehsana district
independent India
passion for writing poetry
Aankh aa dhanya chhe
Chief Minister of Gujarat
PM Modi's poems
social media
BJP workers
abhi to sooraj uga hai
PM Modi's poetry
Navika Kumar
Group Editor at Times Network
Desh-Videsh
Hindi version
English translations
Megha Sood
NJ Poetry Contest 2018/2019
Poetry Matters Prize 2019
Pangolin Poetry Prize 2019
Finalist in Adelaide Literary Award 2019
US
UK
Australian
Canadian Press