Shivali weds Nimish at Hilton Orlando
Classic yet modern is one way to describe Nimish and Shivali's wedding. Living in Florida and always facing uncertain weather conditions, the couple hosted a grand wedding despite the odds! These medical professionals celebrated their love with great fanfare with over 500 guests. In 2012, the two met at a garba event while in graduate school and sparks flew instantly. Five years later, Nimish knowing he was with the girl of his dreams, knew the time had come to pop the question!
The couple chose a destination wedding at the Hilton Orlando. The auspicious week began with multiple pre-wedding events including mehndi night and pithi ceremonies. The garba night was filled with energetic colors lit up across the ballroom. All the guests came dressed to impress as they danced and indulged in variety of delicious Indian, Mexican and Chinese street foods!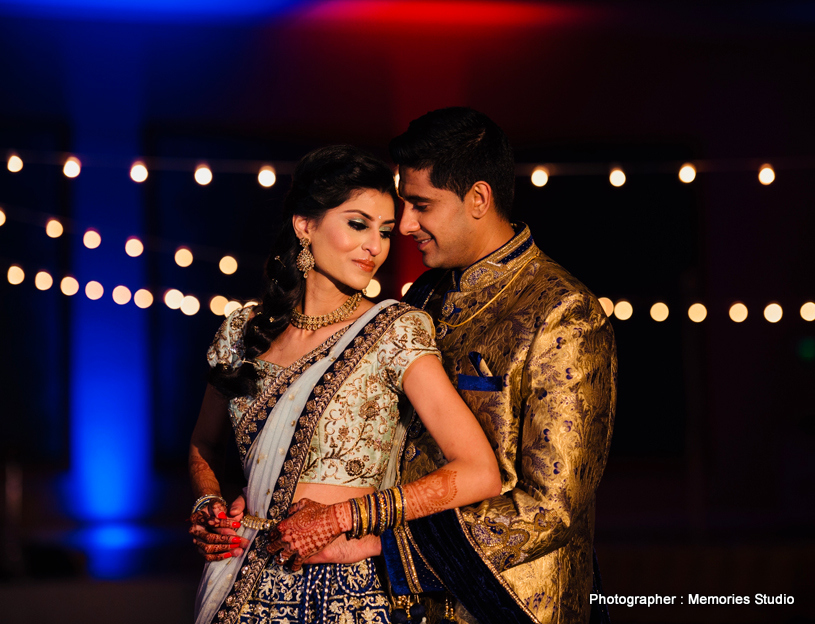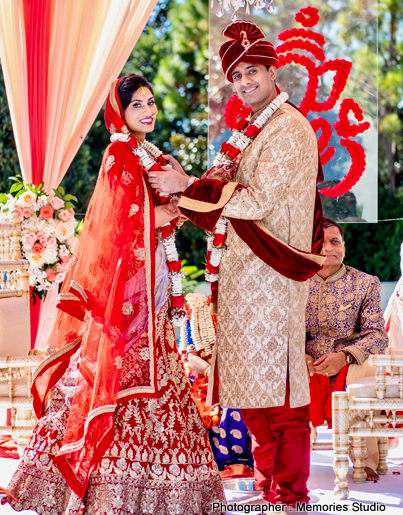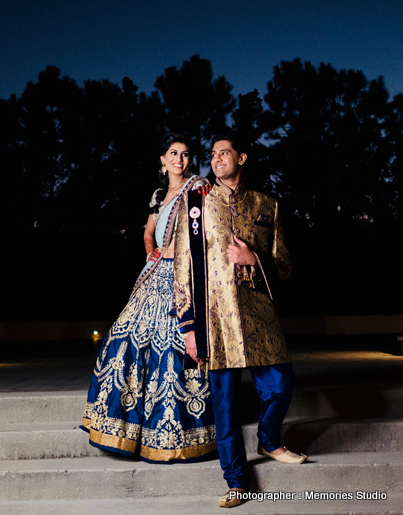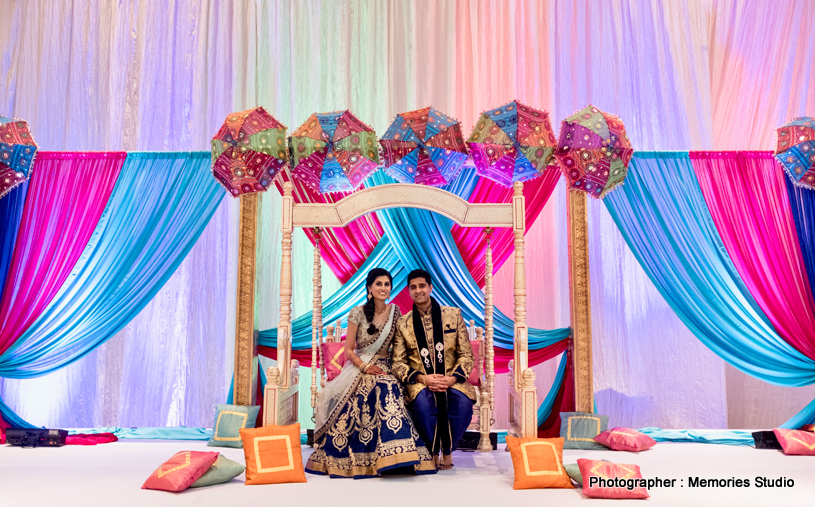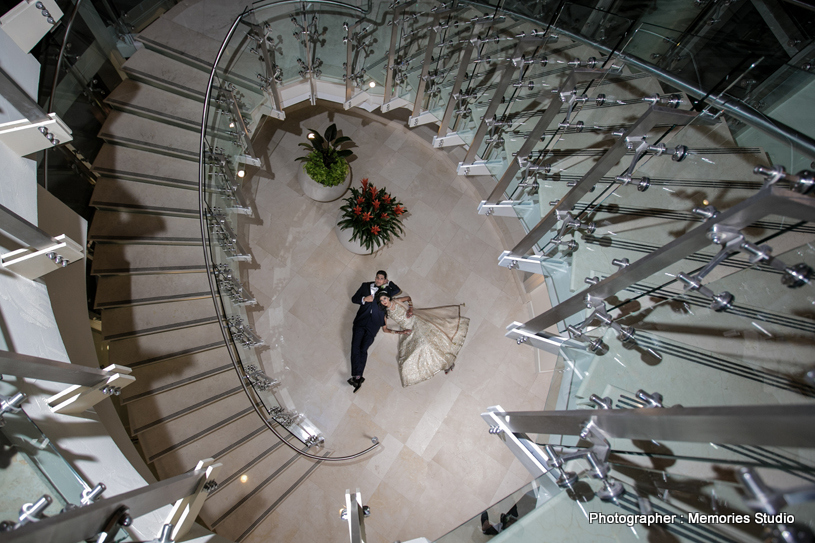 ---
BANQUET HALLS Hilton Orlando 407-313-8458 | BEAUTICIANS / COSMETICIAN A Touch of Fierce 407-232-5743 | CAKE Rose Hill Cakes 407-962-7485 | CATERING Khasiyat Indian Restaurant 407-252-8756 | Tabla Bar & Grill 407-247-2509 | DECORATOR Nikun Events 407-448-7128 | DISC JOCKEY GTB Productions 404-606-0402 | HORSE CARRIAGE Orlando Horse & Carriage 321-278-8007 | MEHNDI Maheen Decor 850-980-5386 | MUSIC Pandiya Family 973-902-8868 | PHOTO BOOTH Event One 407-793-2551 | PHOTOGRAPHER / VIDEOGRAPHY Memories Studio 888-760-0425 |
---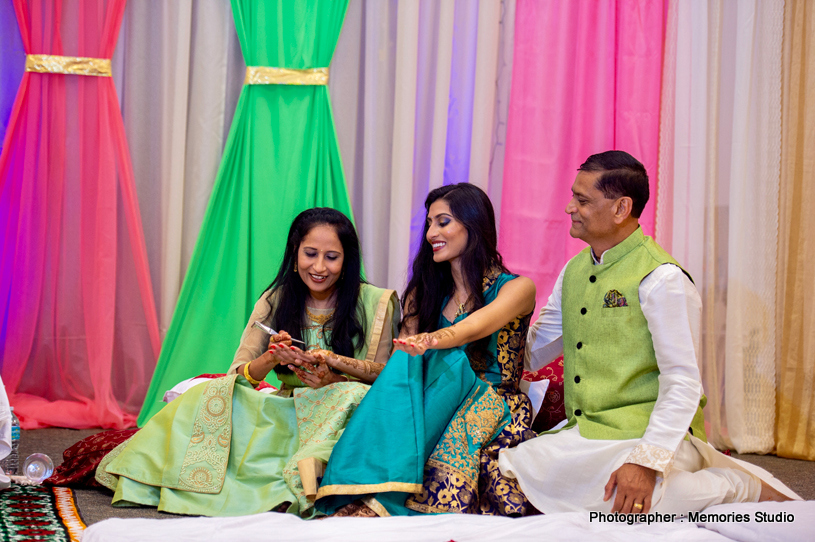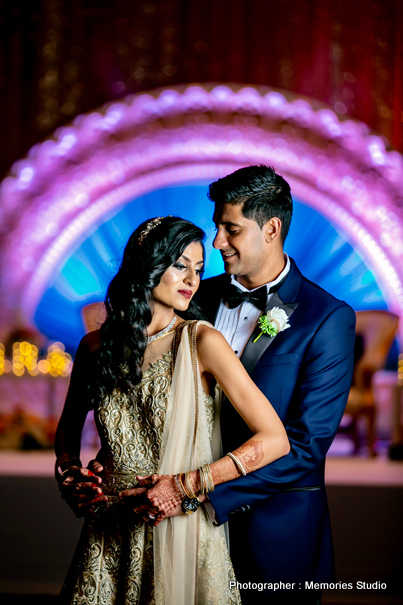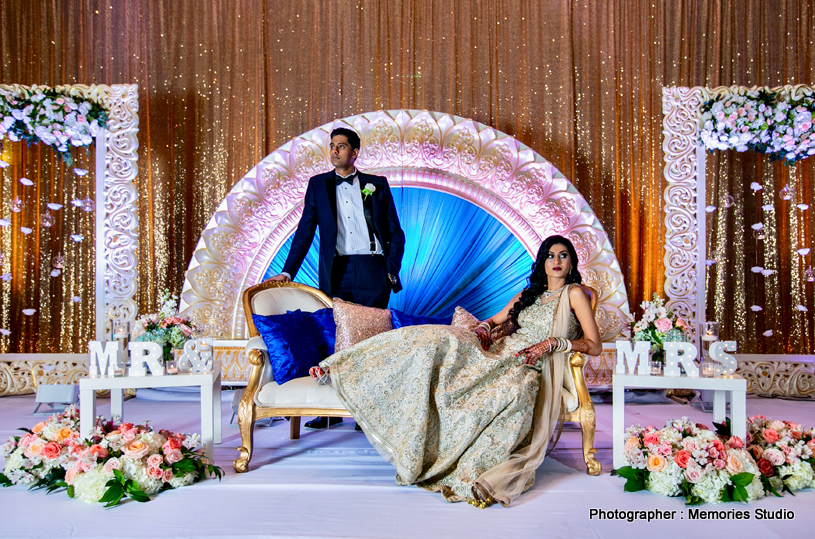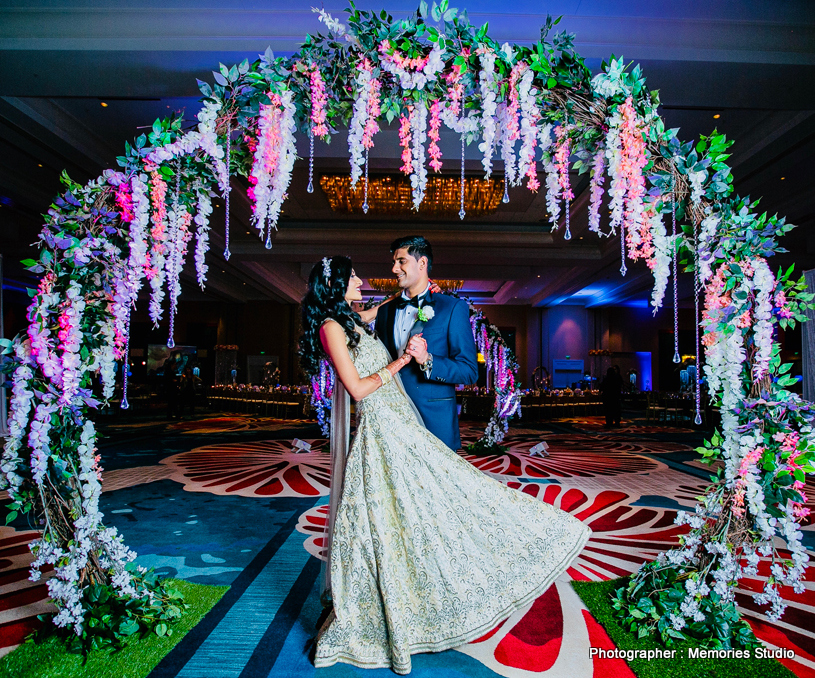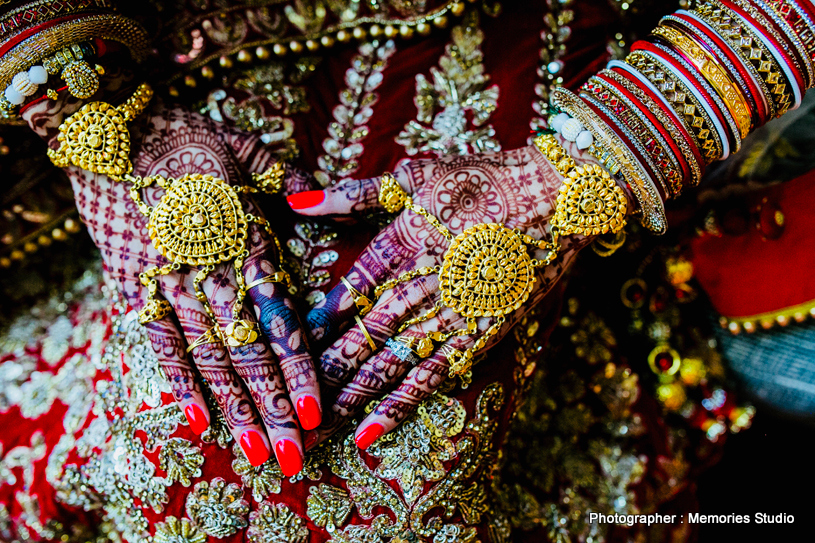 The main wedding ceremony and all other festivities were made into starry events with the help of wedding planners, family & friends. Beautiful flowers and a natural setting on the garba night was made vibrant and lovely with the addition of many colorful hanging fabrics. The wedding ceremony was celebrated against a backdrop of peach and ivory along with crystals shining on a sunlit outdoor mandap with a live waterfall background. The reception was done in a navy blue, ivory, and gold theme. The stage had an elaborate backdrop with hanging floral centerpieces and archways.
Some unique personalizations created by the couple included the wedding newspaper and key cards for guests that detailed events, themes and fun facts about the wedding.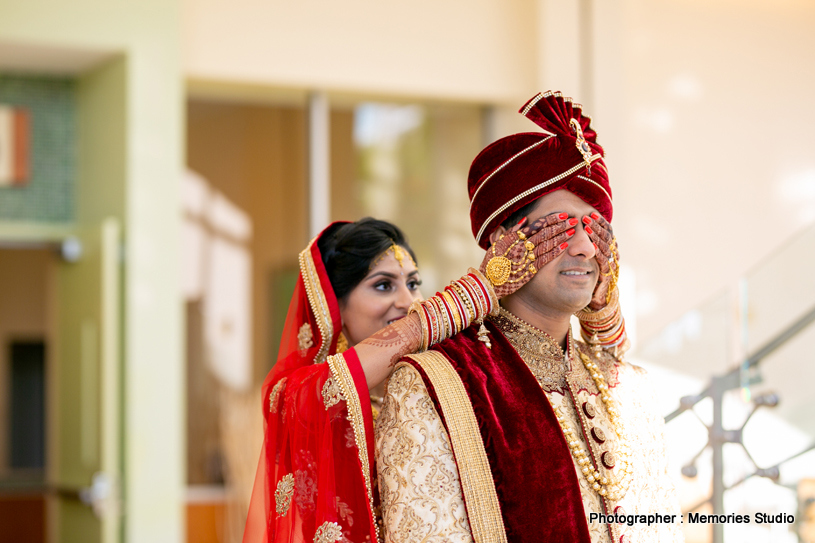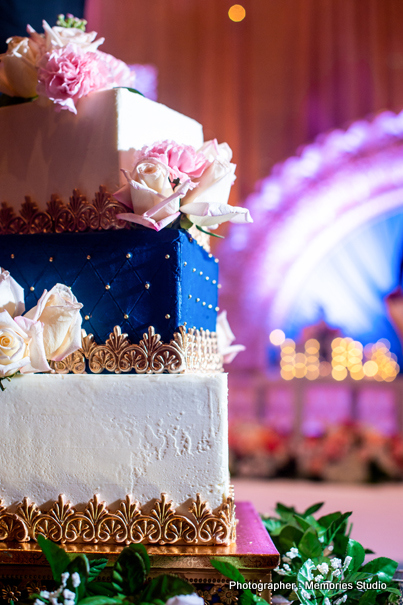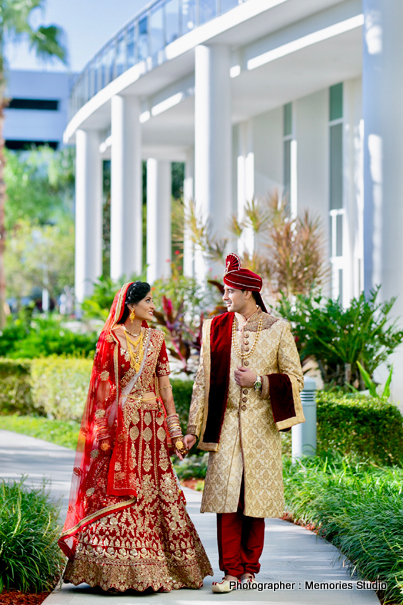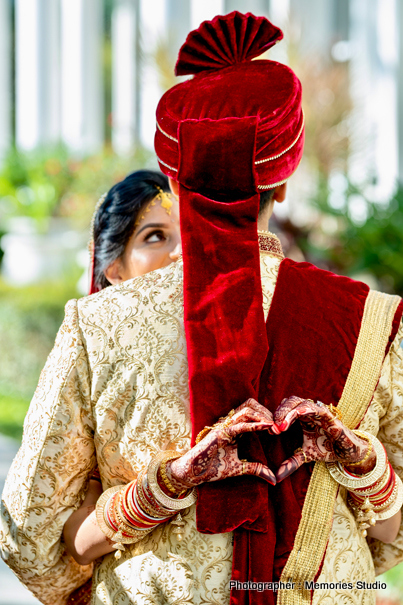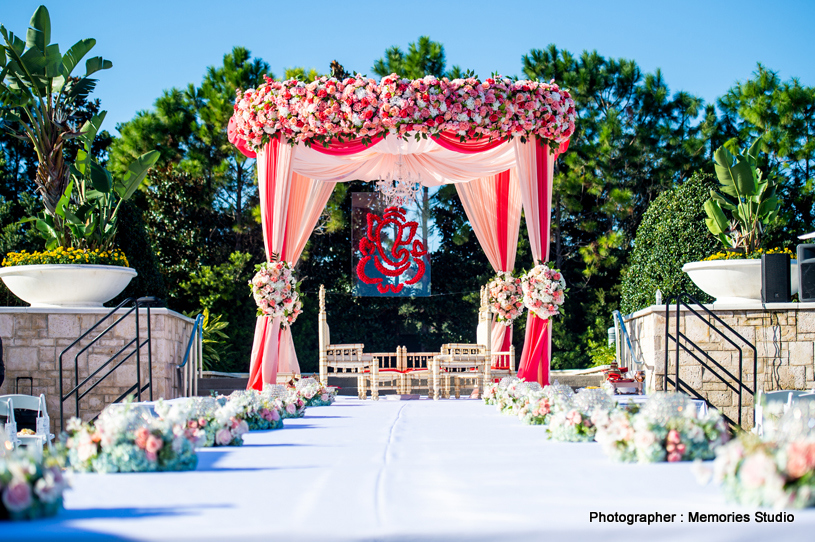 The guests were surprised as Nimish made his helicopter entrance into the Baraat ceremony. For Nimish, one wow moment came when he saw Shivali for the first time in her bridal outfit on their wedding day! From Garba to Mandap, life for the newlyweds will be filled with music as they live happily ever after!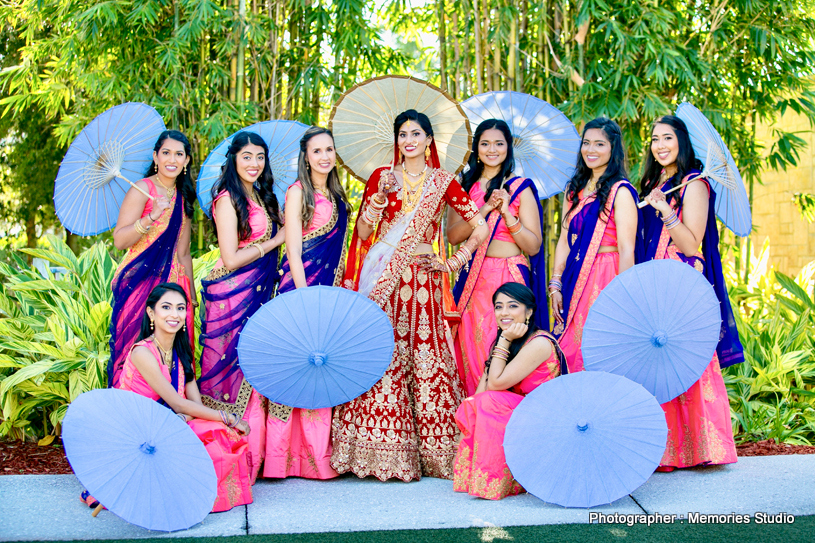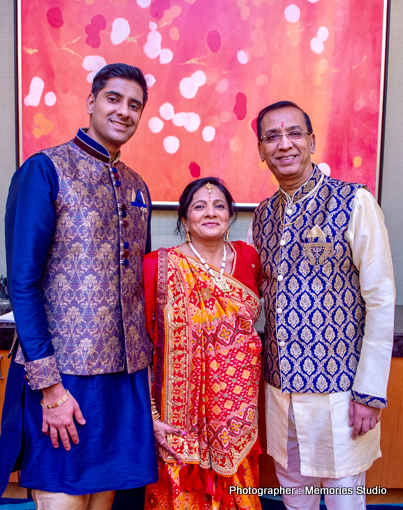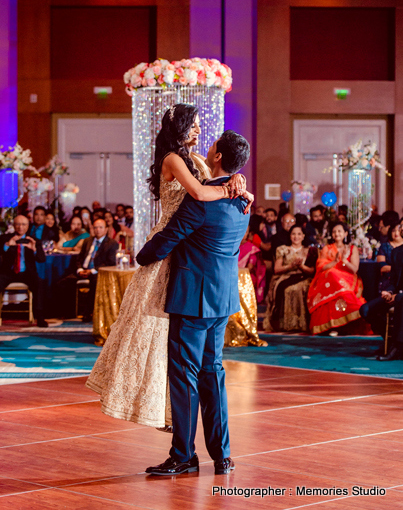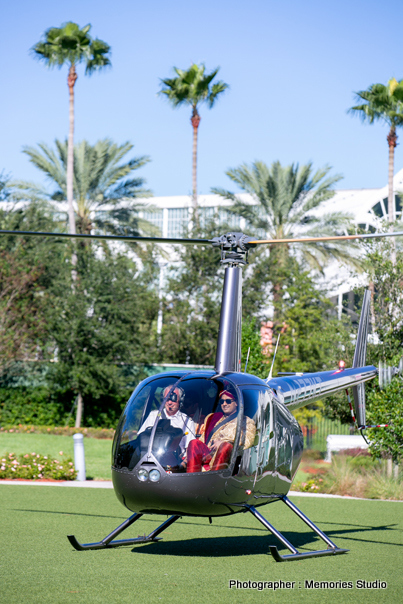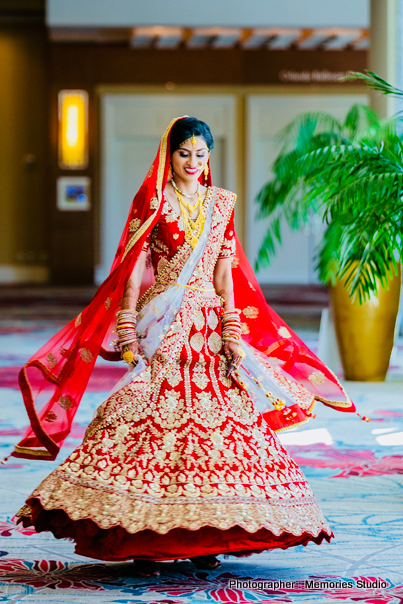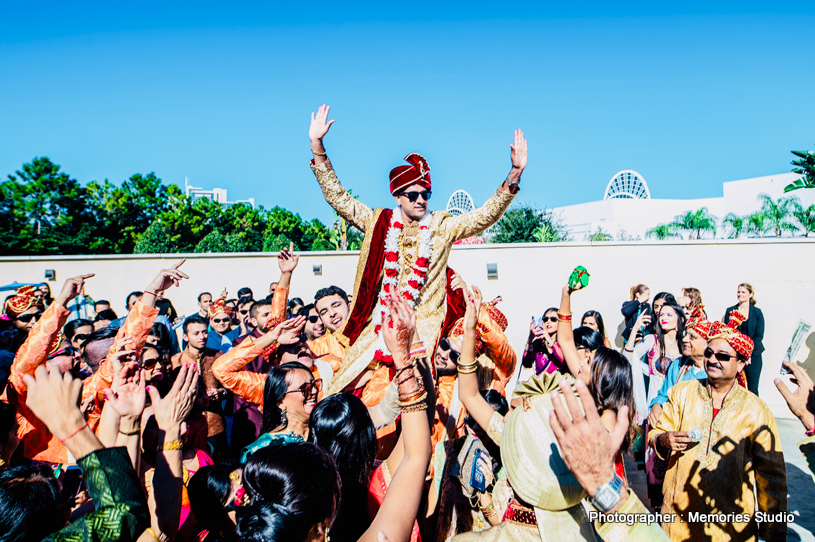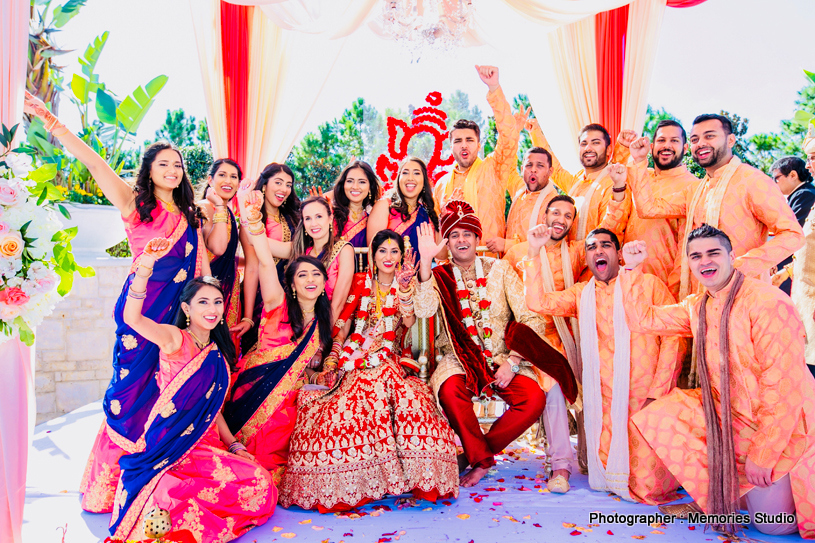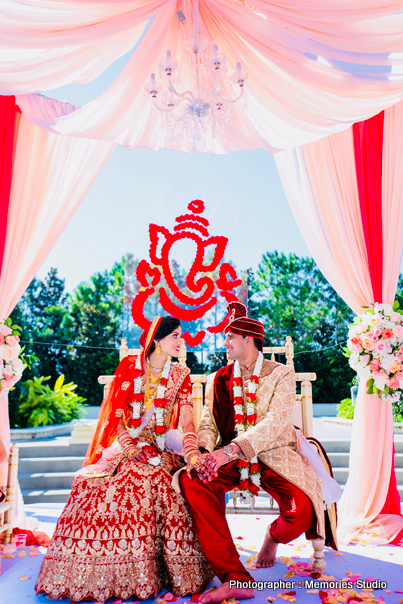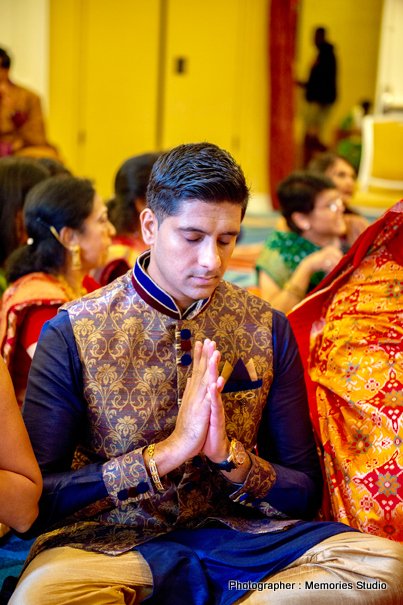 Posted on: 02-25-2019 by: Deshvidesh
Hilton Orlando
A Touch of Fierce
Rose Hill Cakes
Khasiyat Indian Restaurant
Nikun Events
Memories Studio
Orlando Horse & Carriage
Indian Wedding In Orlando
Indian Wedding Planner
Indian Wedding Beauticians in orlando
Indian Wedding DJ's in orlando
Indian Wedding Photographer
Indian Wedding Catering
Bridal Cosmetician In orlando