Richa Weds Shashank at Hilton Orlando
Indian Wedding Orlando
For Richa Desai, chiropractor, and Shashank Gandhi, neurosurgery resident, a day on the beach turned out to be something more. Little did Richa know that the walk would turn into a romantic proposal. When she and Shashank were walking along the Clearwater Beach at sunset, Richa saw bright drapes flowing in the breeze with three large photographs of them. "I immediately turned to Shashank. He took my hands and proceeded with the most beautiful proposal," she said.
The wedding and reception were held in Richa's hometown, Orlando, at the Hilton Orlando Resort on December 9, 2017, with 500 guests in attendance. The couple's pre-wedding events were mehndi, grah shanti and sangeet and each included a live band along with traditional décor.
While the couple did hire a wedding planner, family also helped with much of the planning and arrangements. Their mandap was the largest ever — 40 feet wide with a 12-foot center golden medallion created by Occasions by Shangri-La.
Given the wedding theme was royalty, Richa and Shashank dressed as an Indian king and queen in customized royal designer clothing and kundan jewelry. The baraat arrived via a horse and carriage. Richa's vidai was in a vintage 1962 Rolls Royce Silver Cloud Convertible.
The décor for the reception was a starry night with LED-backdrop that changed colors to set the mood and along with crystal chandeliers. Centerpieces included crystal vases with fresh flowers.
The most memorable moment of the entire event was the couple's "James Bond-esque" entrance on a 12-foot golden rotating medallion, cut a life-size colorful dhol with the sound! A Big Fat Indian wedding it is!
---
BANQUET HALLS Hilton Orlando 407-313-8458 | BEAUTICIANS / COSMETICIAN Beauty by Tamanna 646-571-5585 | CAKE Tru-Cakes 407-473-5849 | CATERING Indias Grill Tampa 813-872-8222 | Taste of India 321-751-4191 | Sudhas Fast Food Caterer 407-758-1776 | DECORATOR Occasions By Shangri-la 407-614-2977 | DISC JOCKEY Roshni Productions 732-318-2136 | Volcanik Entertainment 201-240-9080 | EVENT PLANNER Eventrics Weddings 863-397-0547 | PHOTOGRAPHER / VIDEOGRAPHY Amita S. Photography 813-600-7014 | Fandango Wedding Films 305-785-3263
---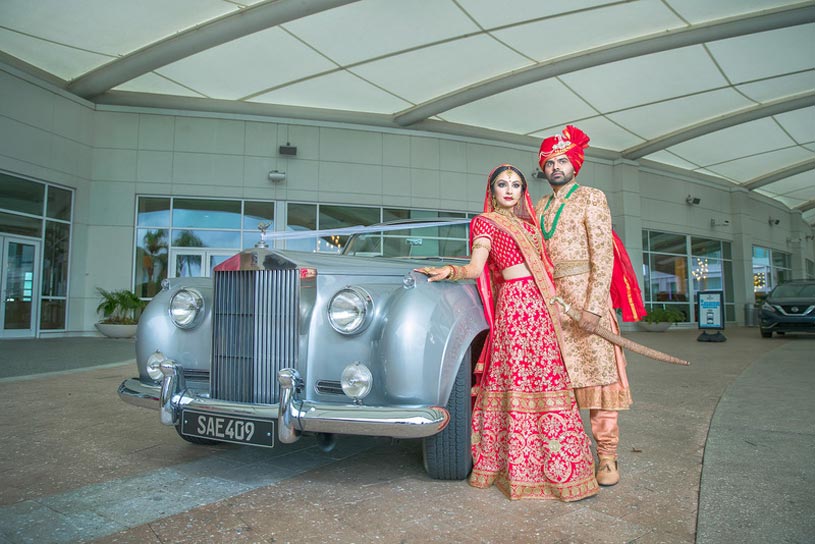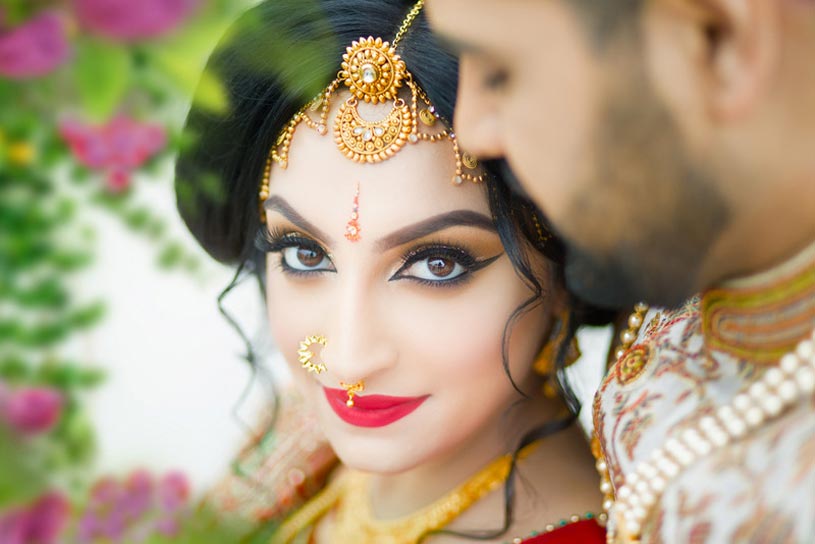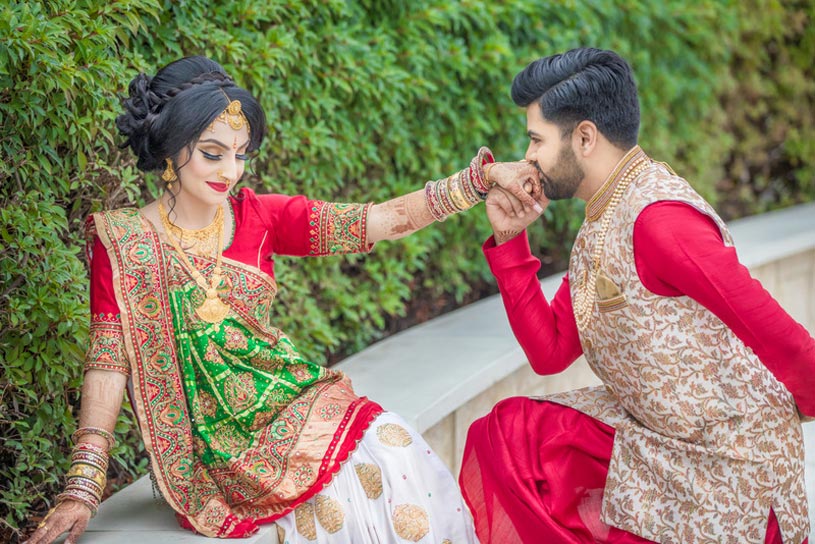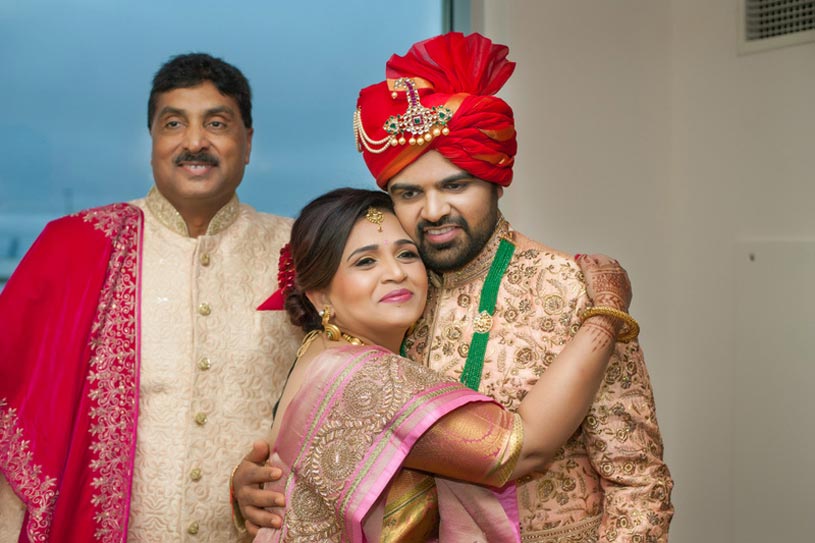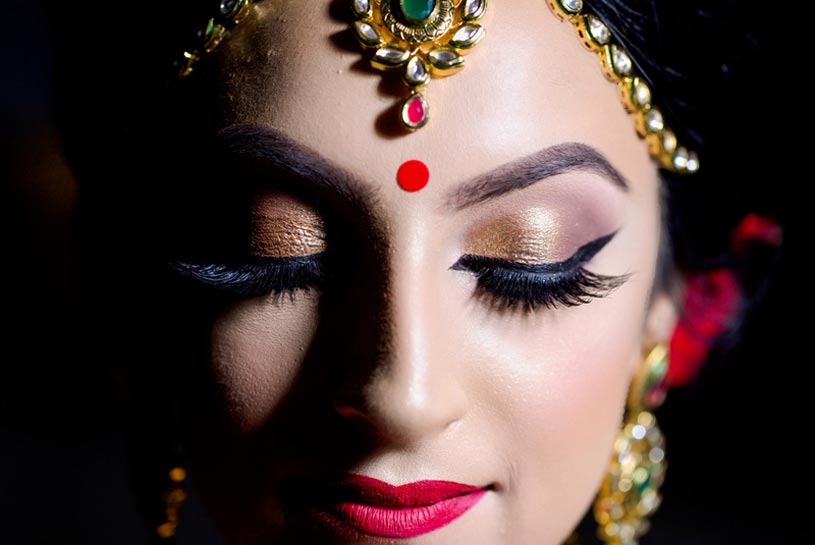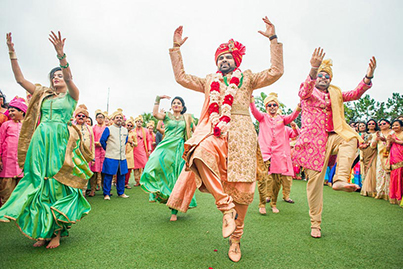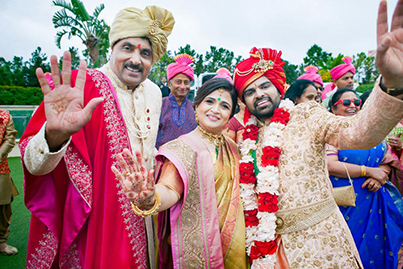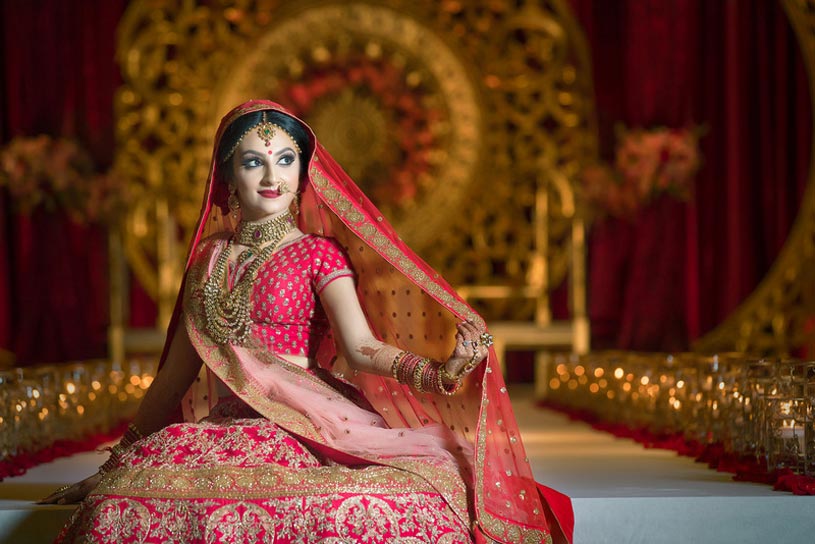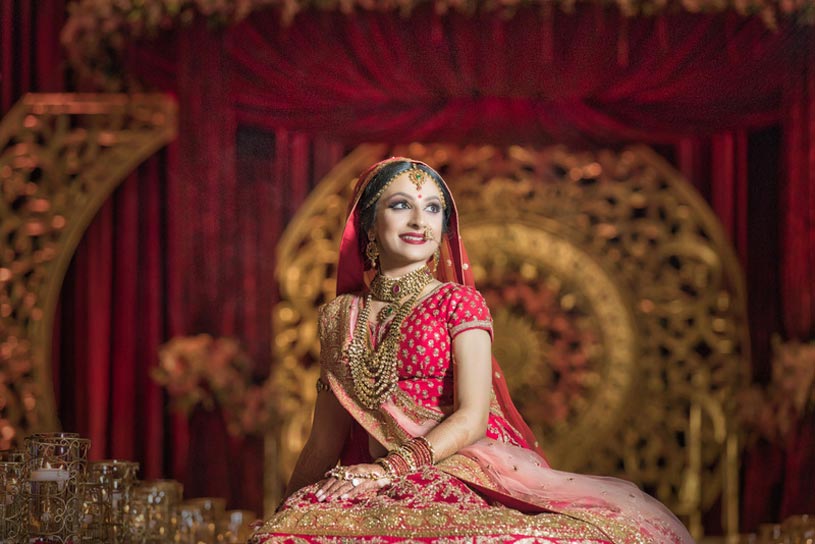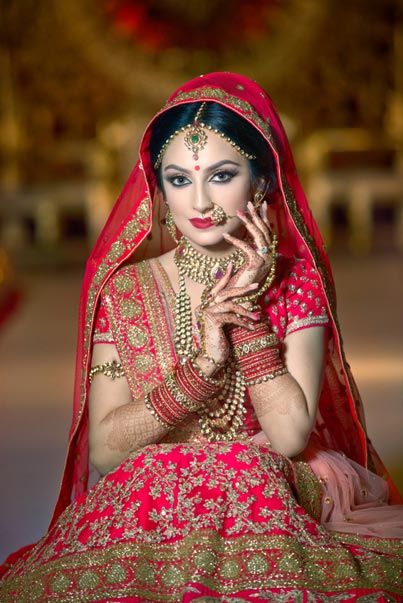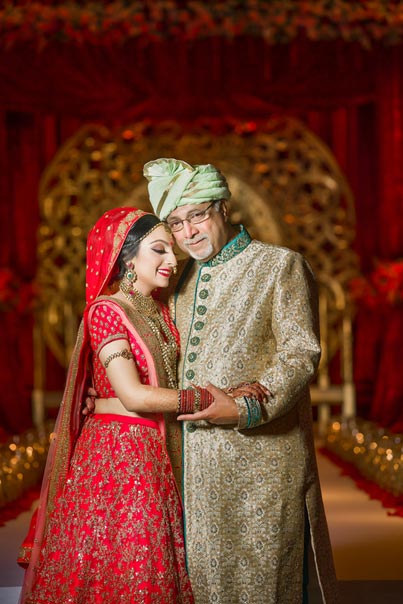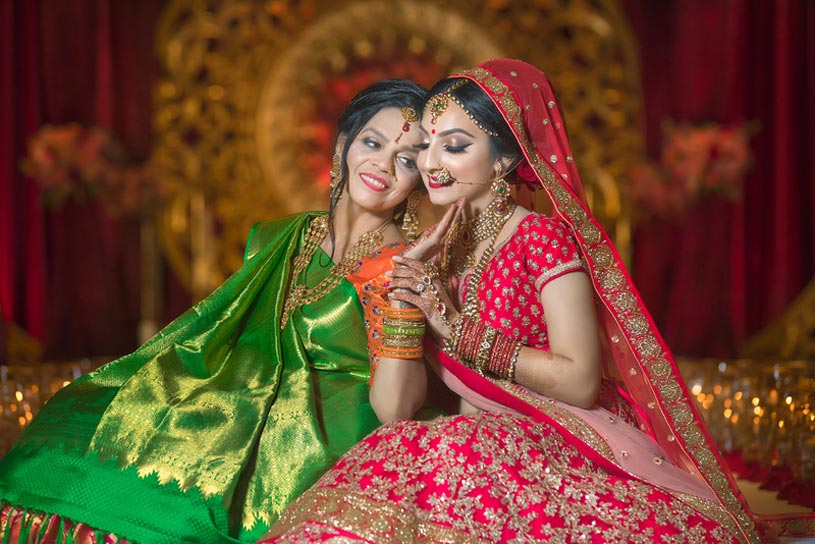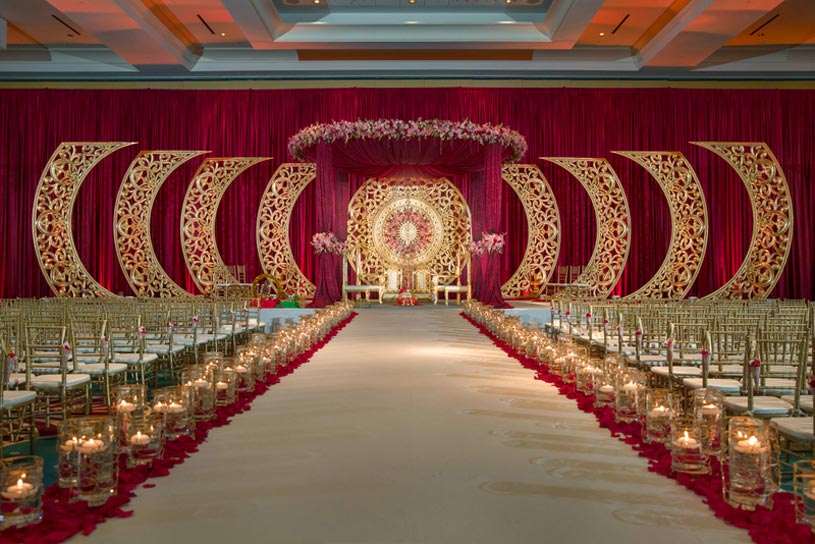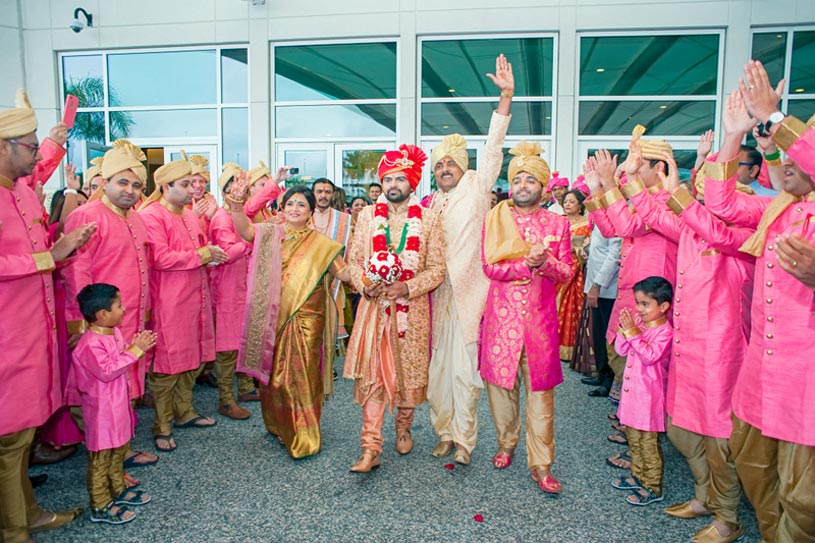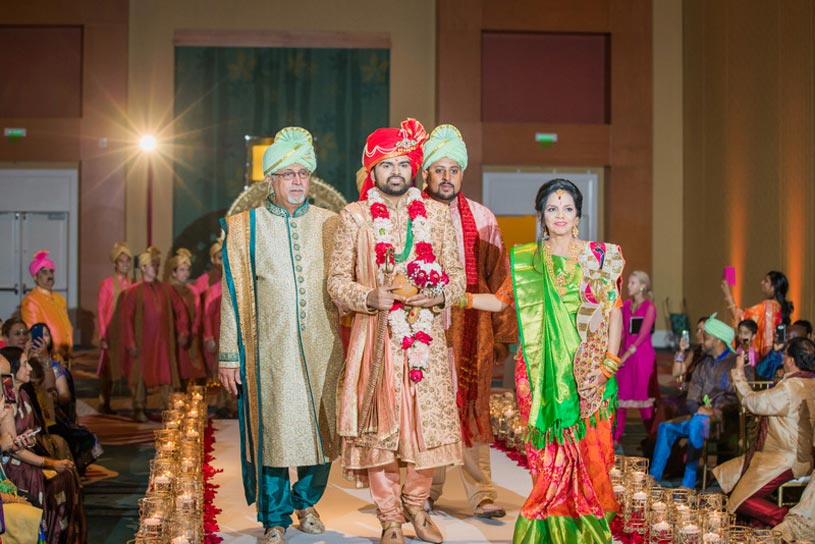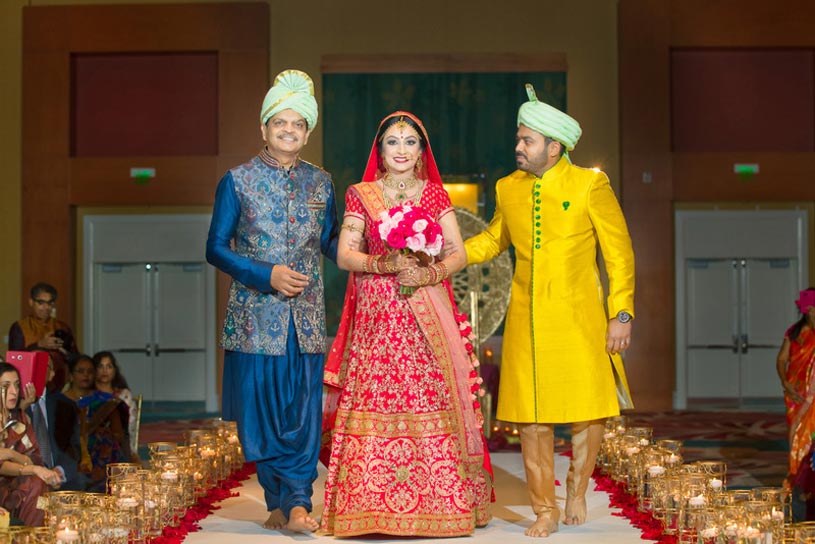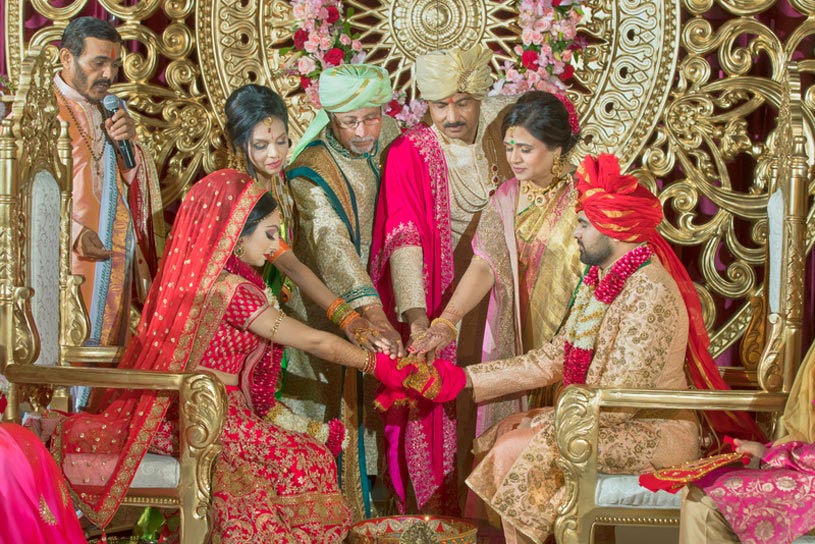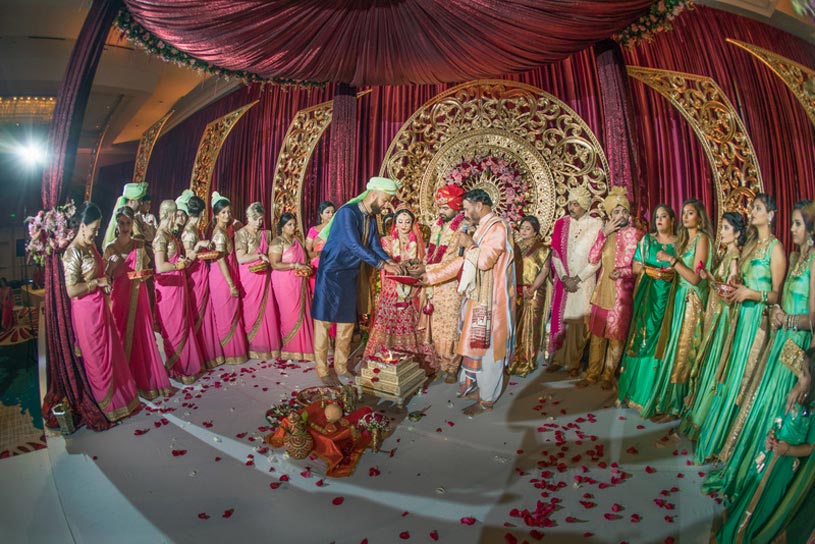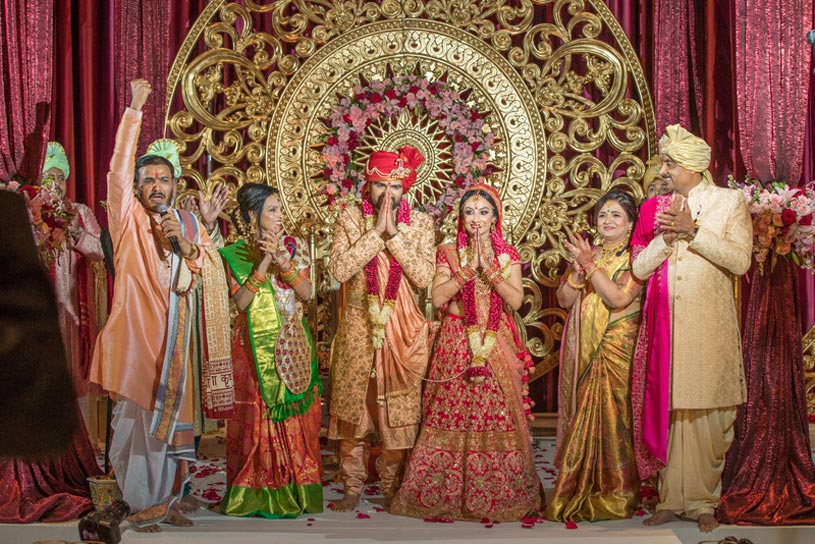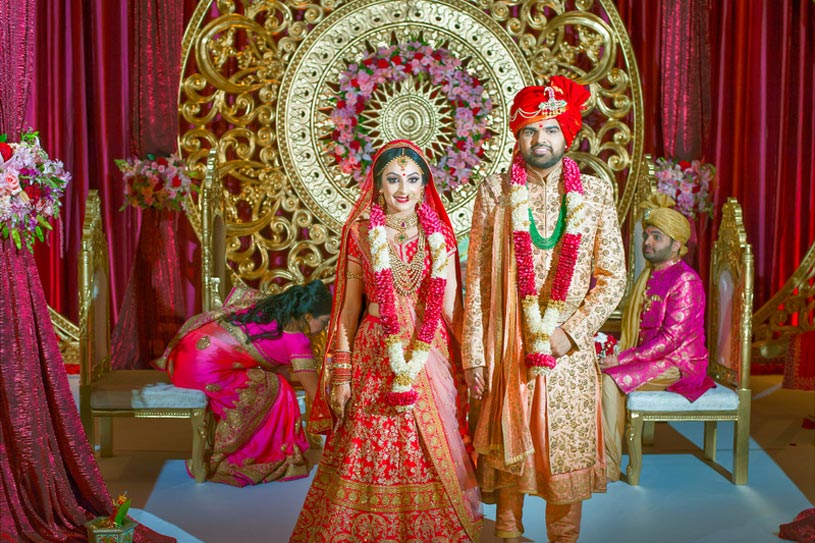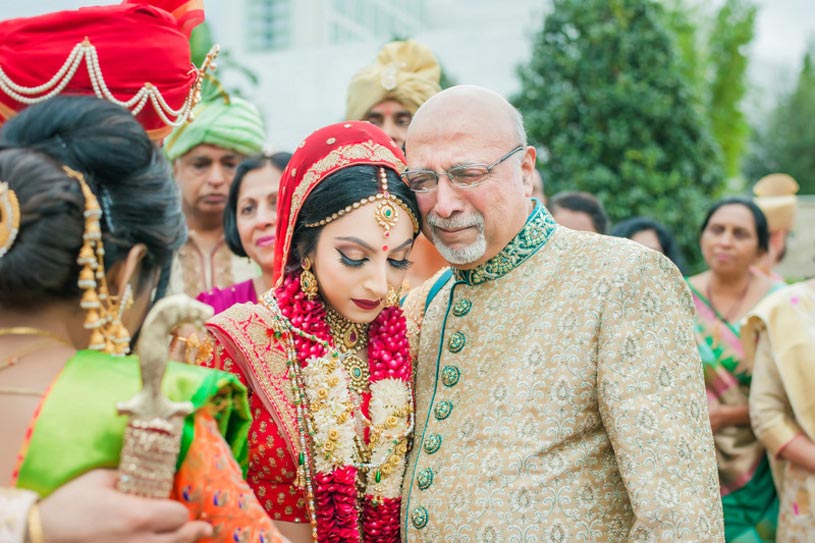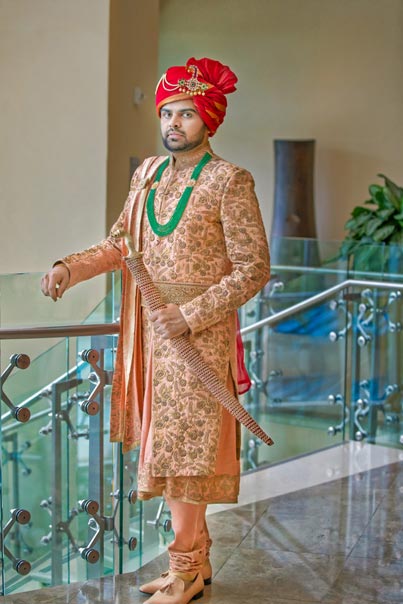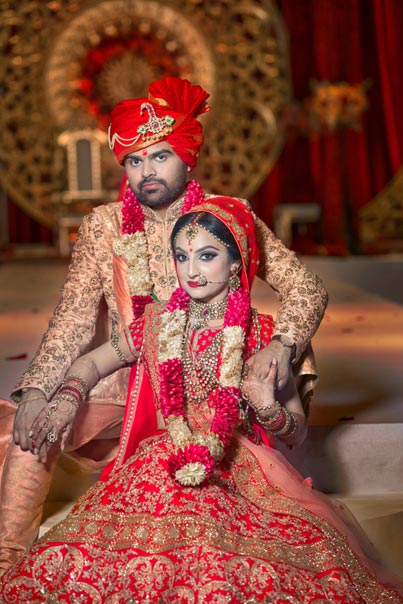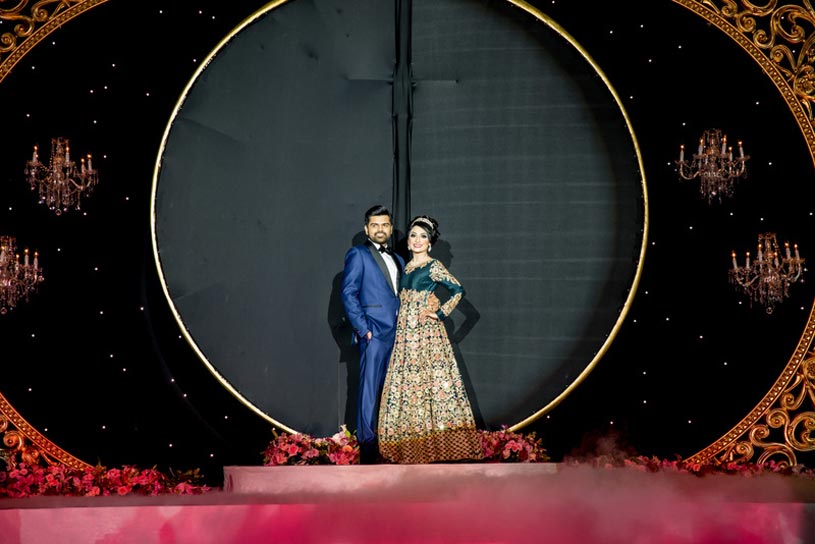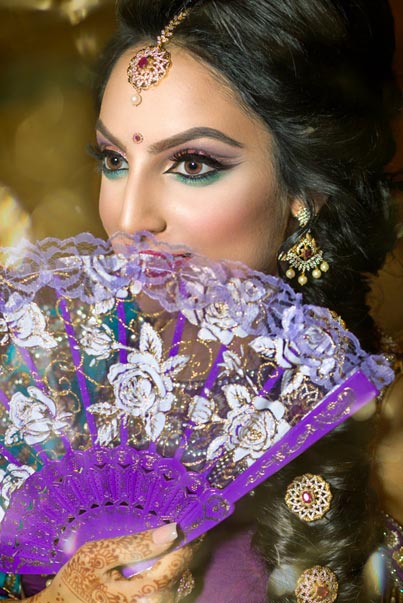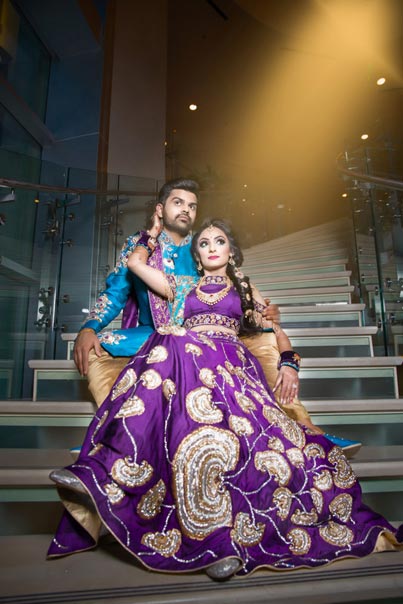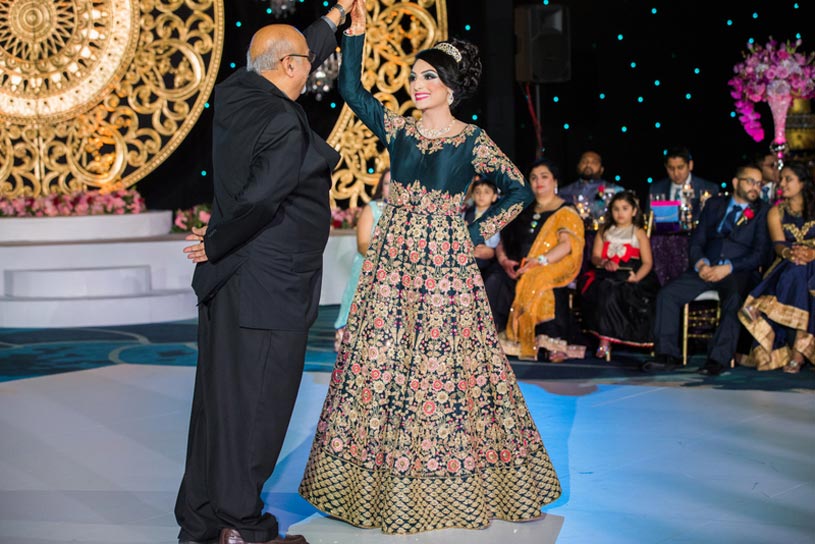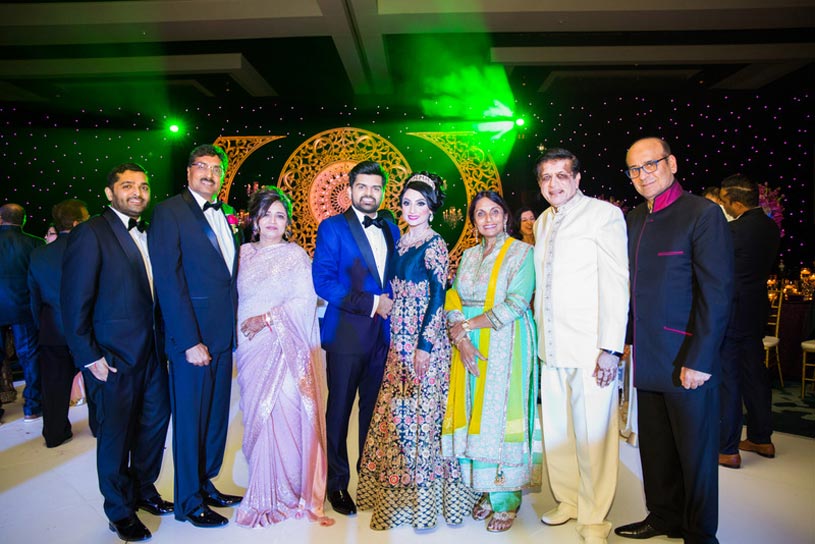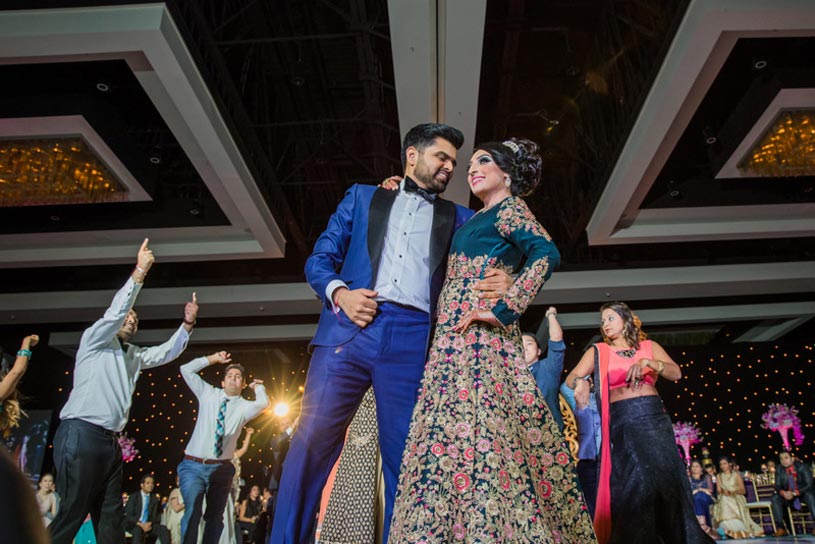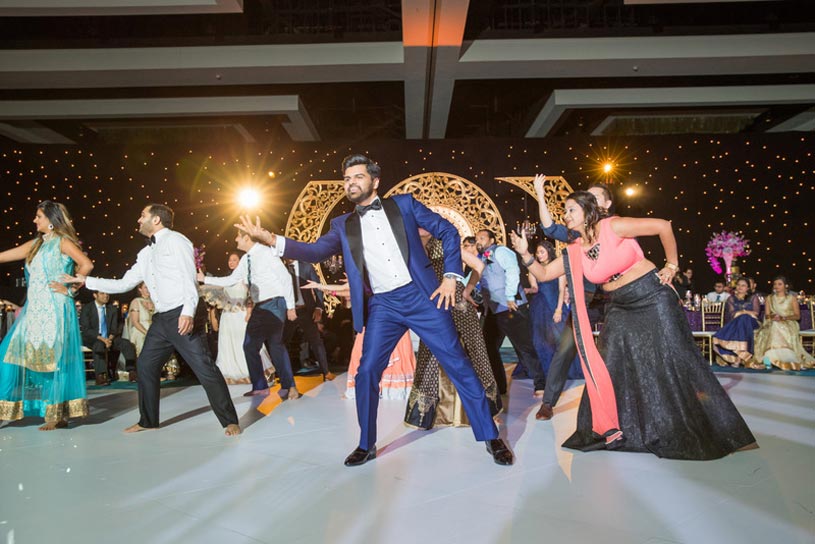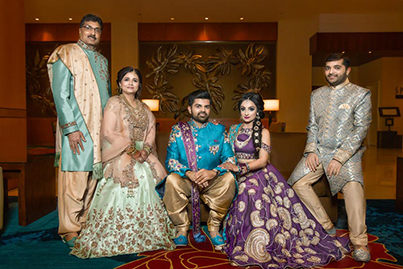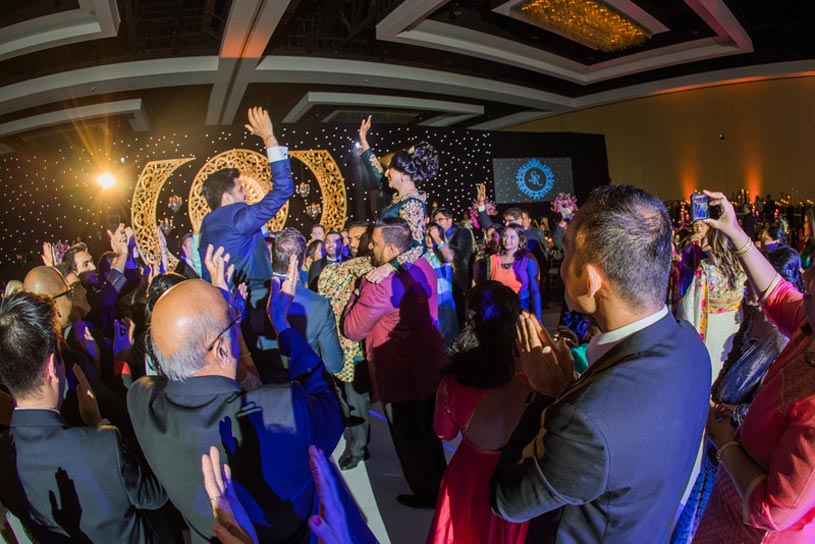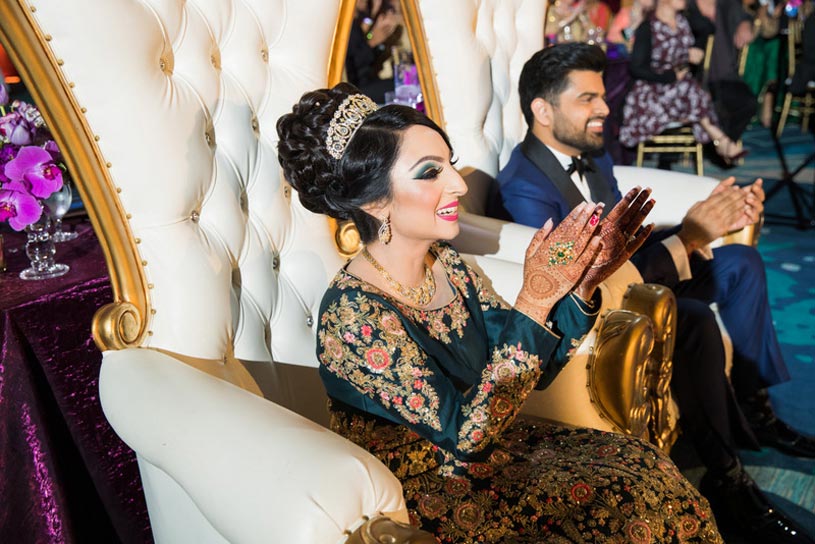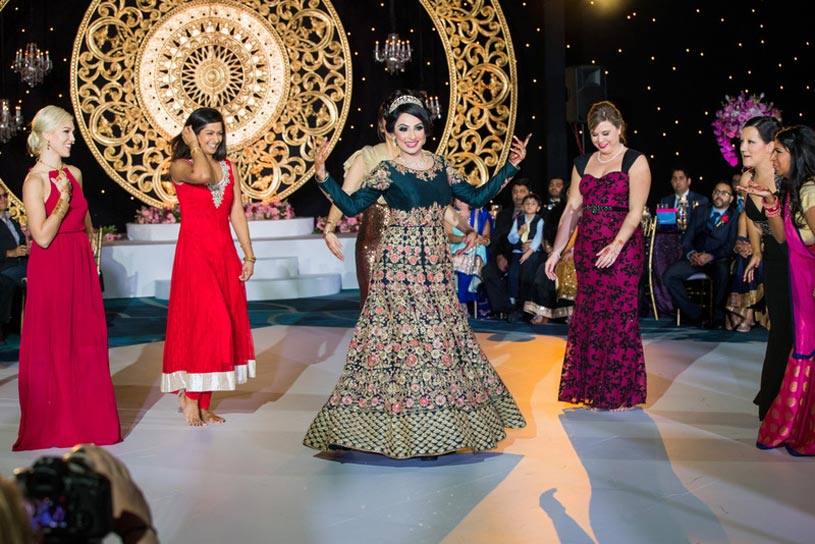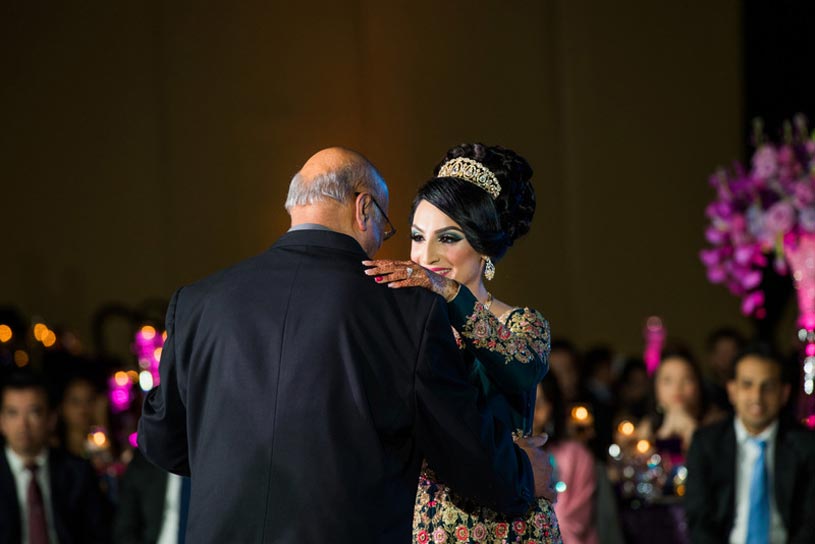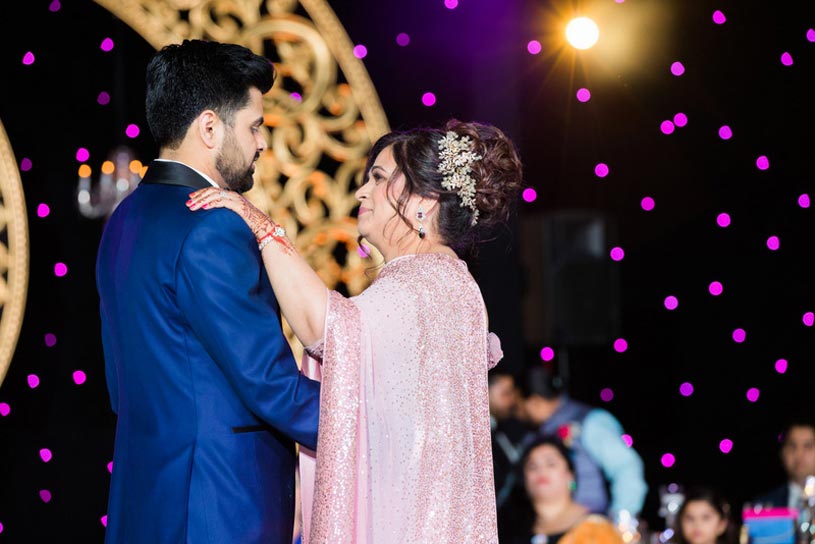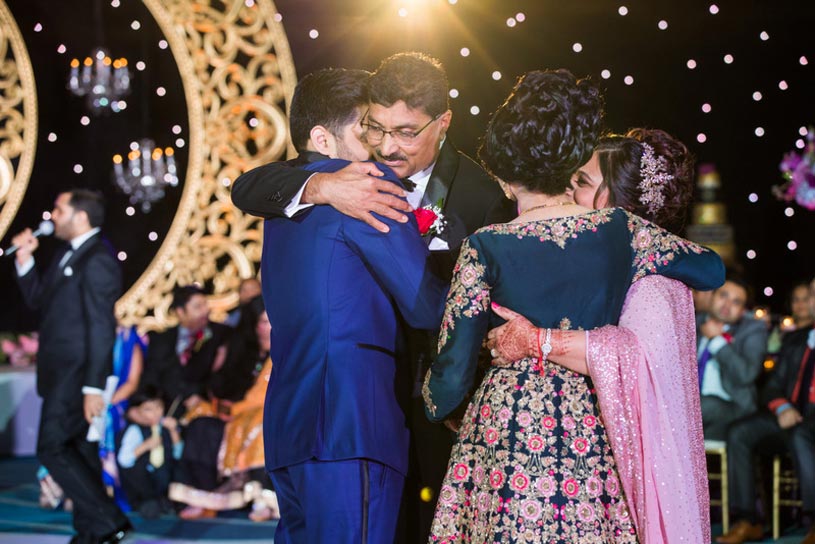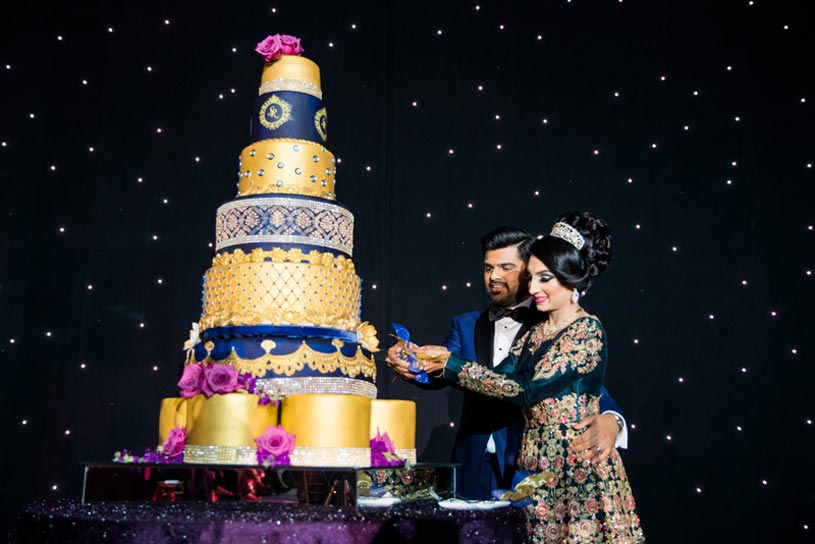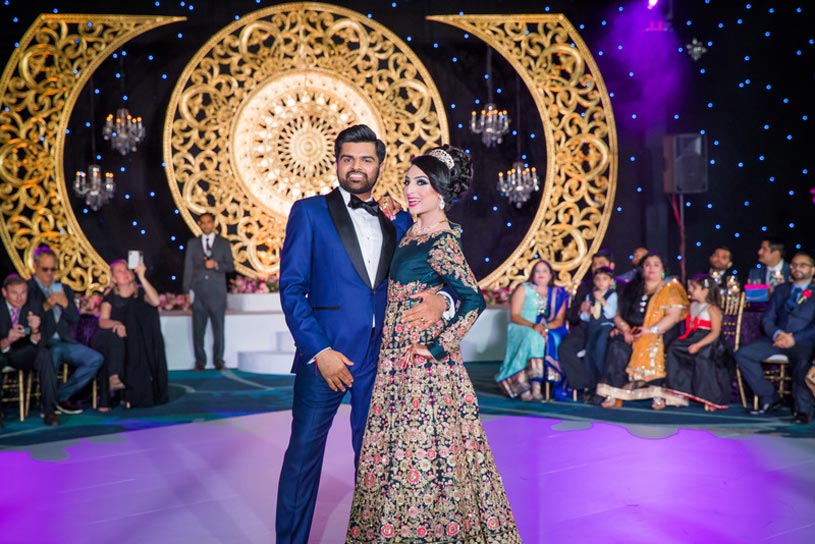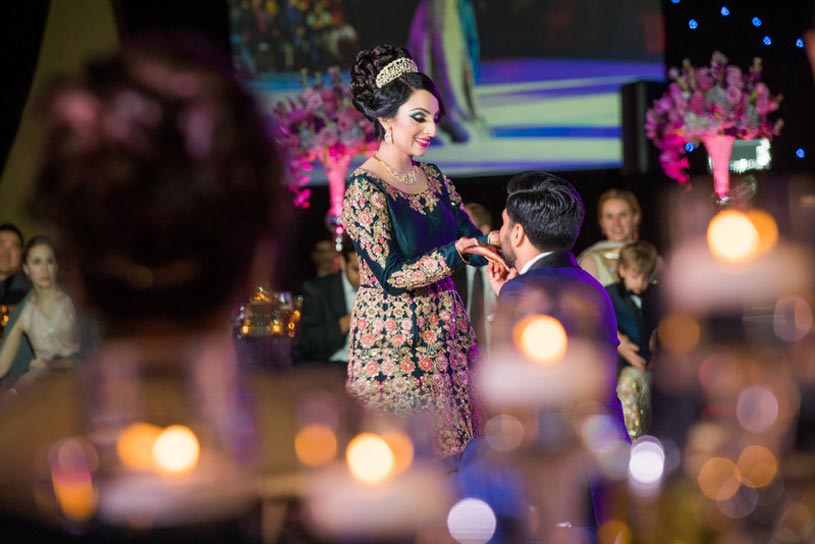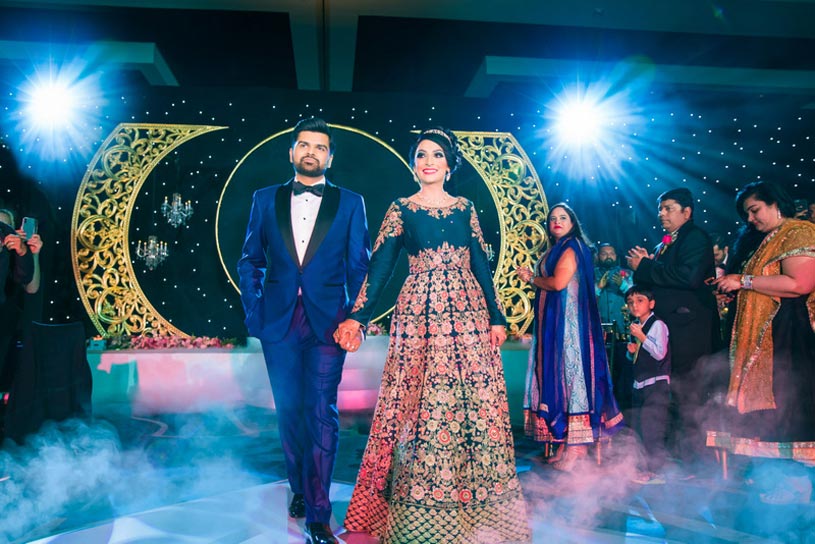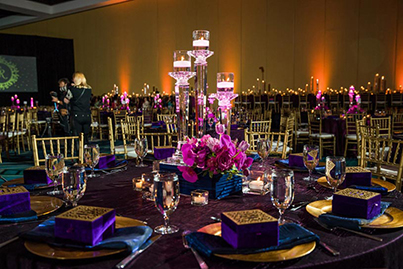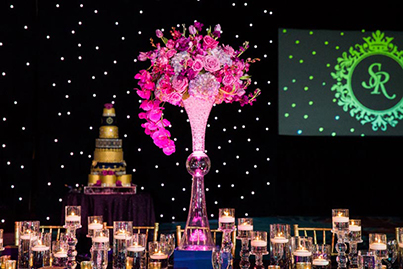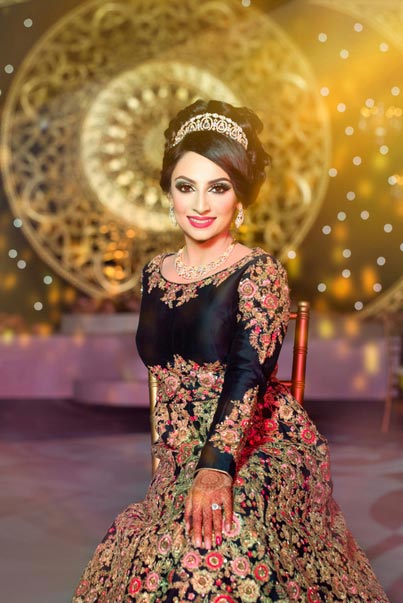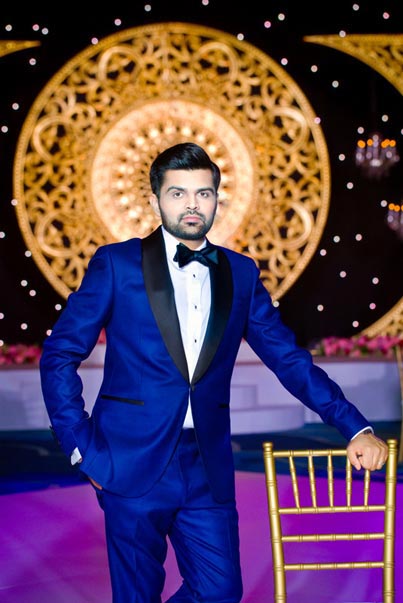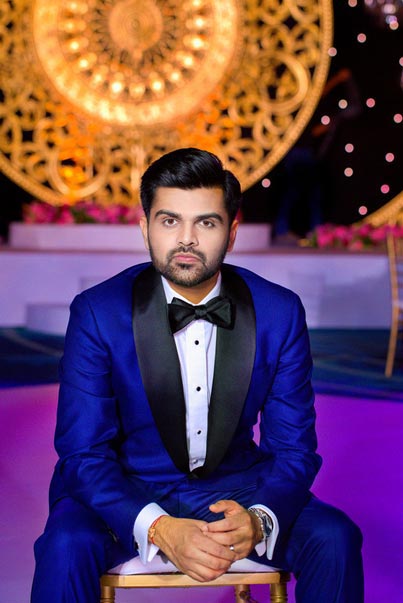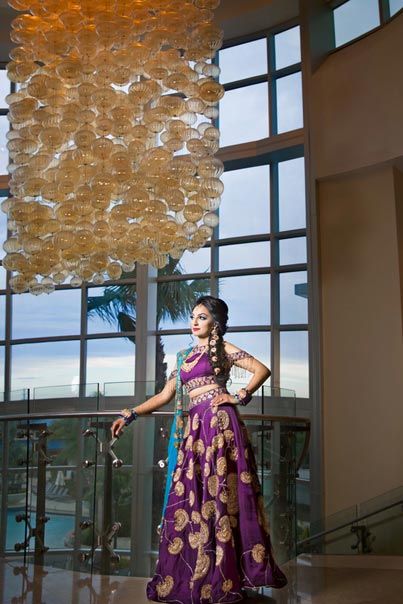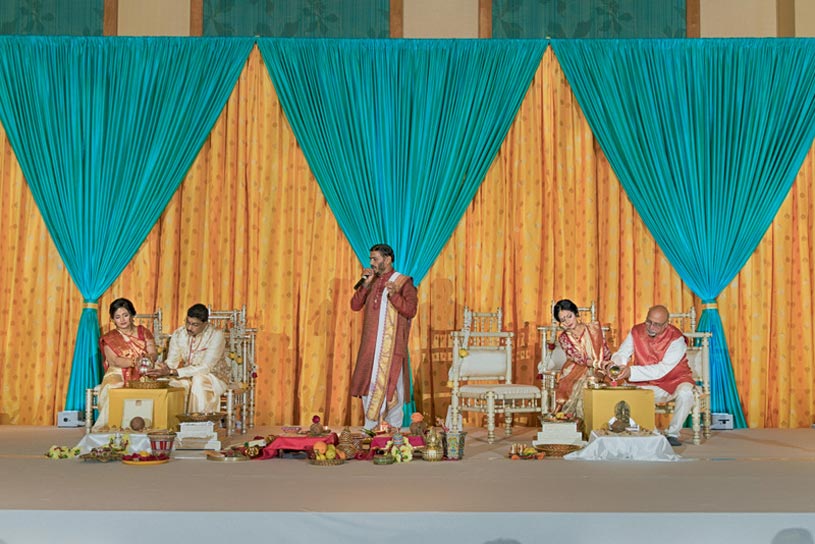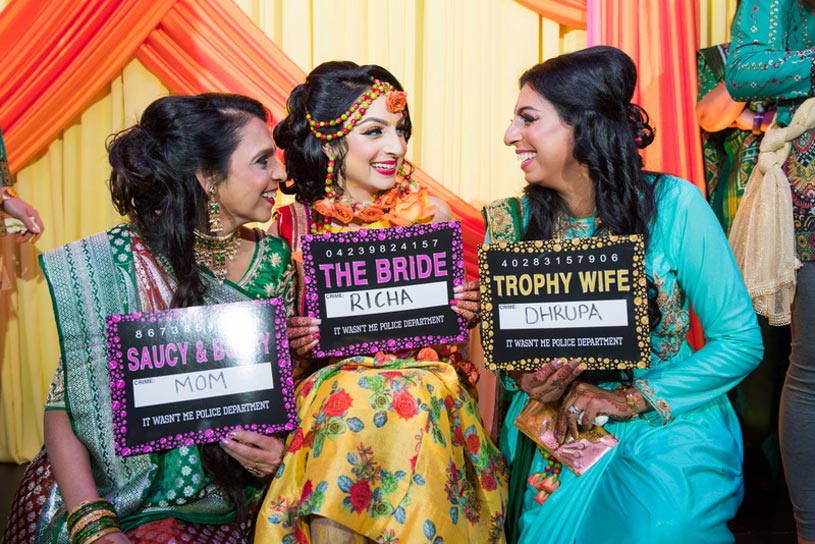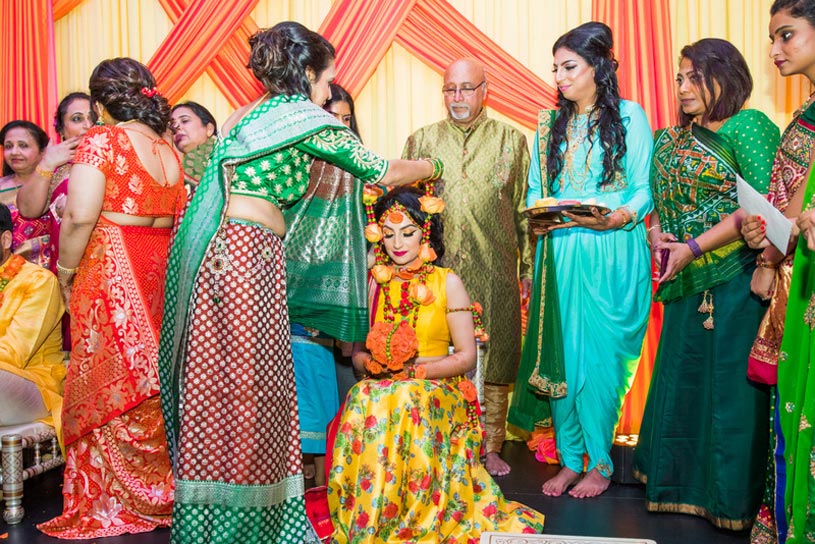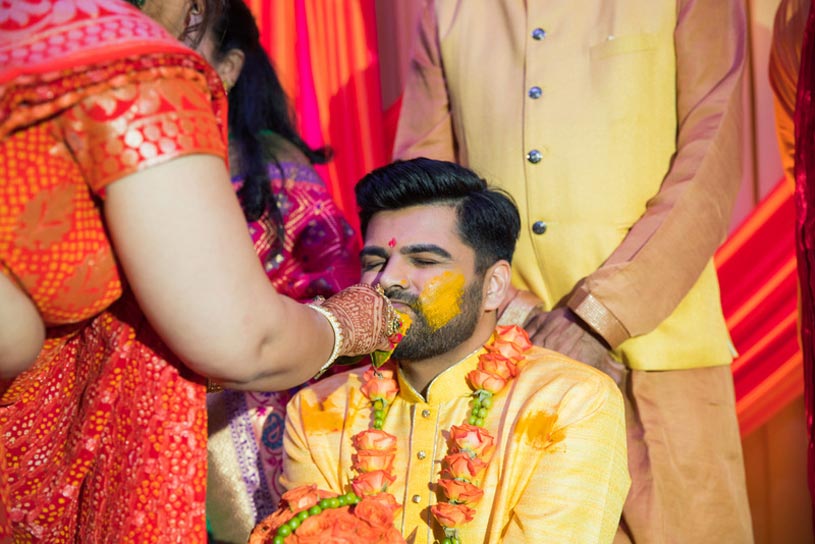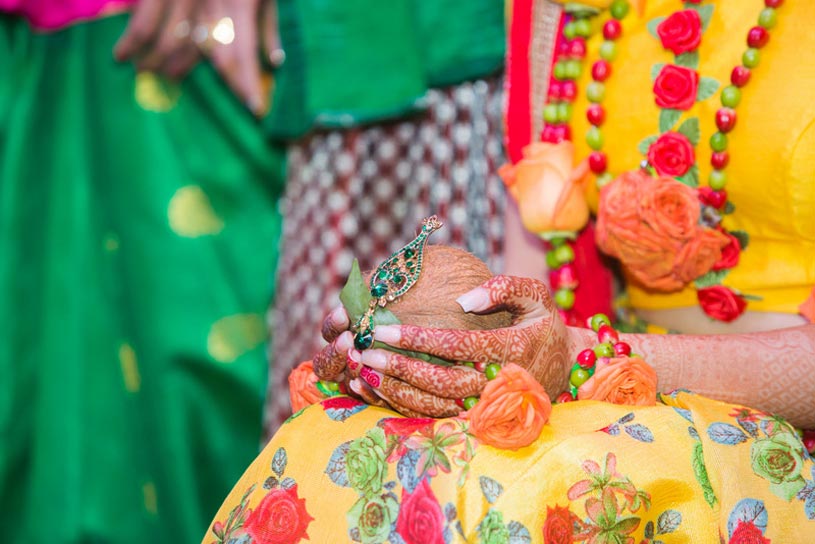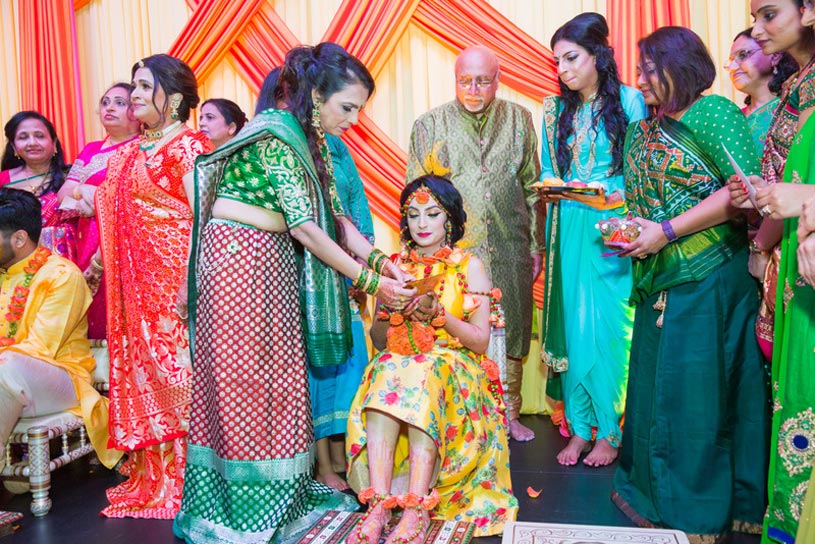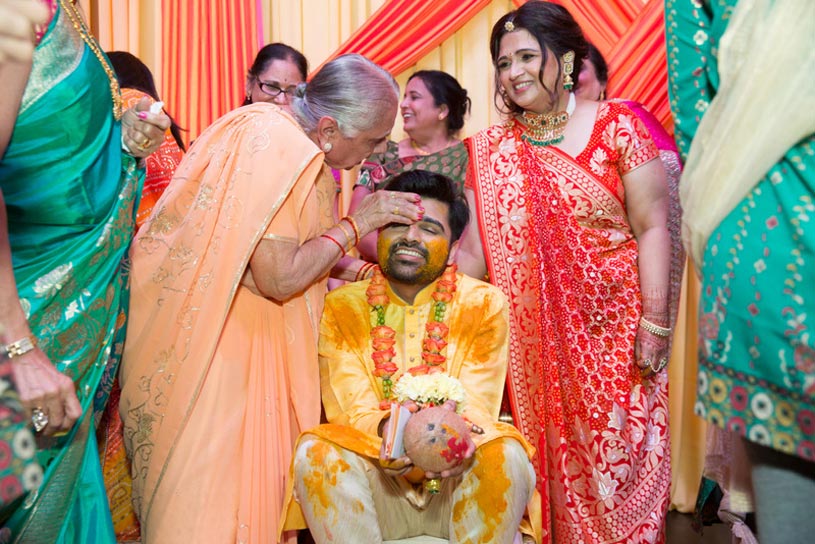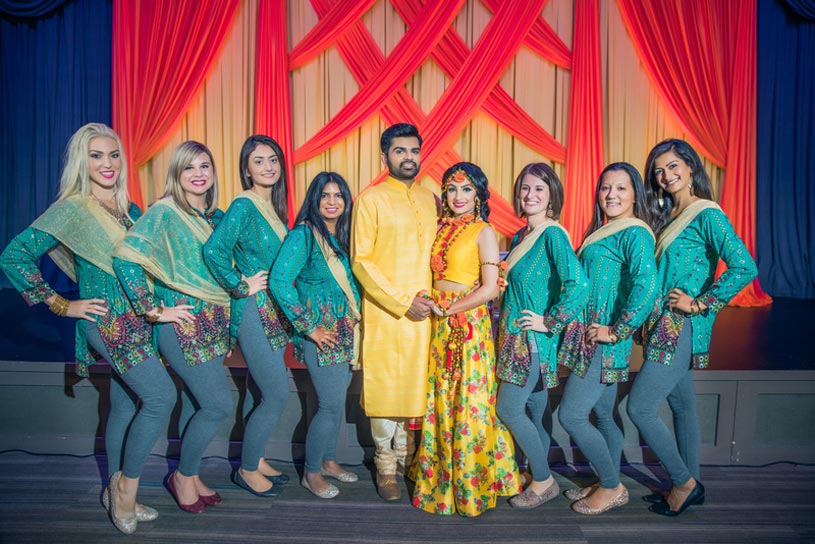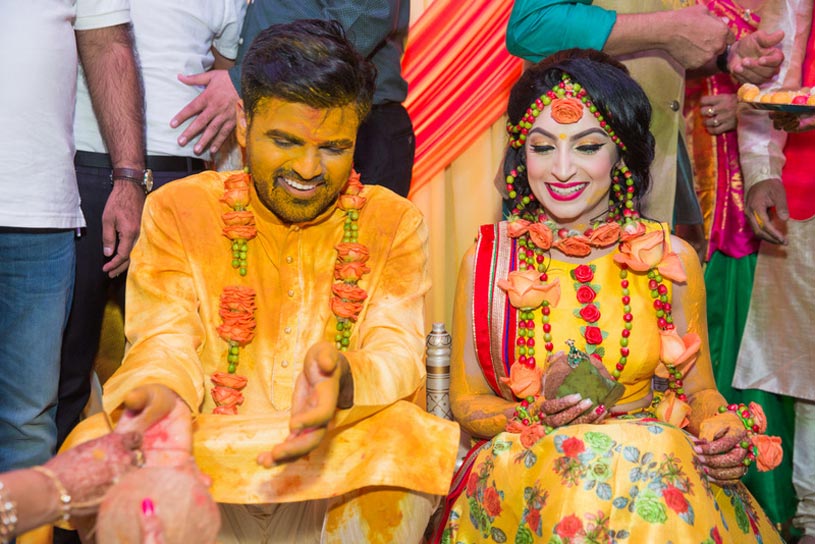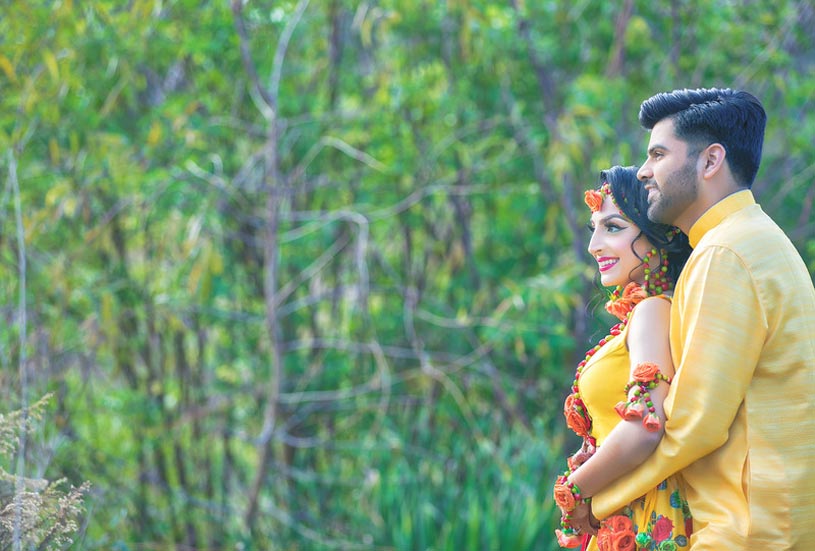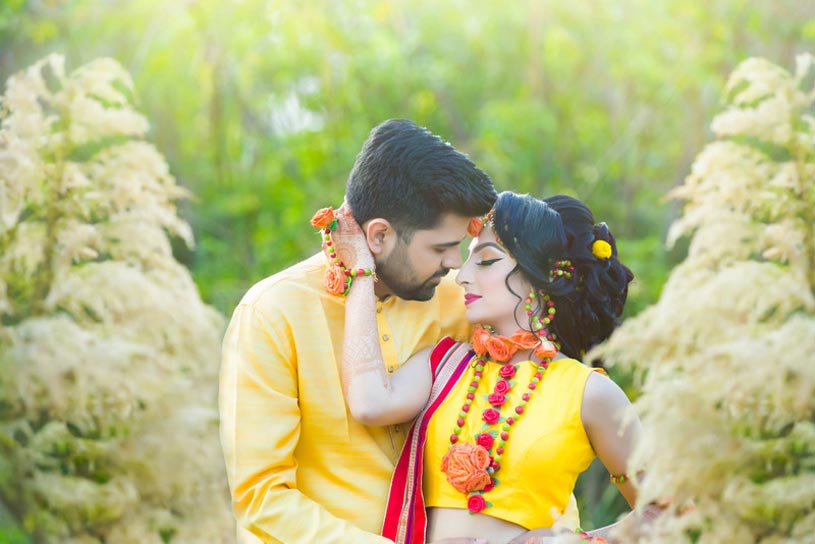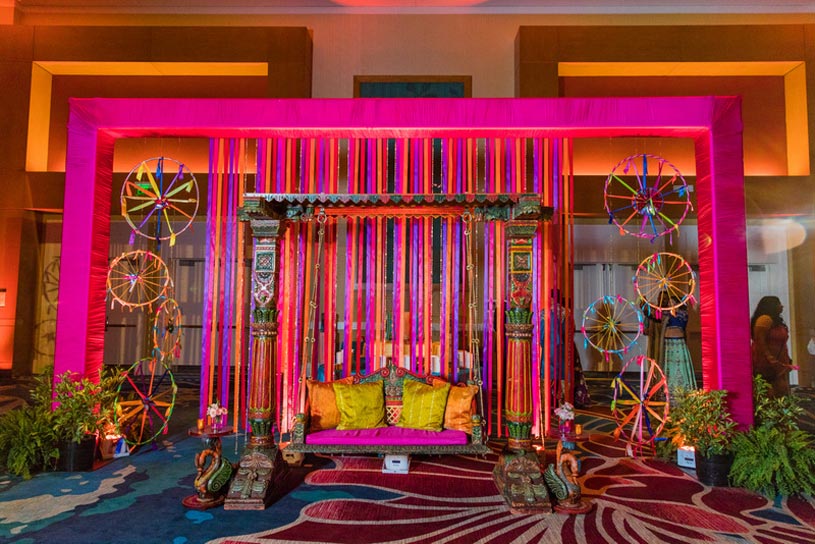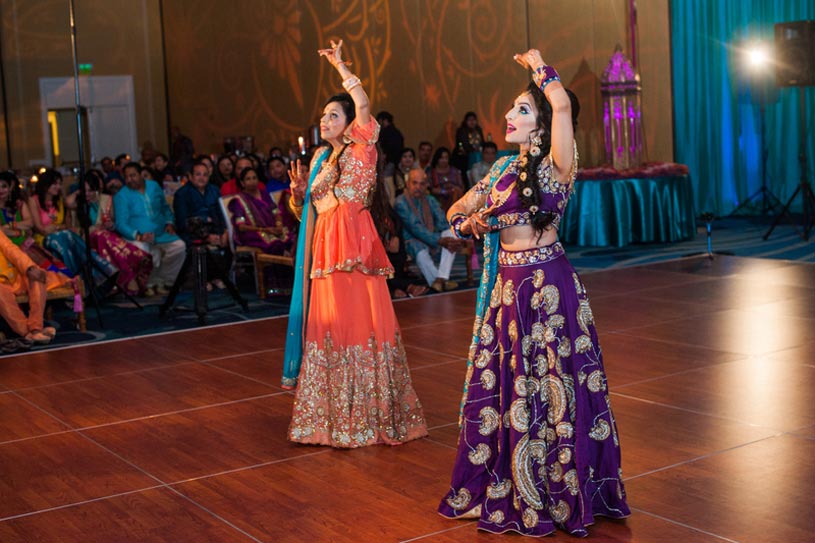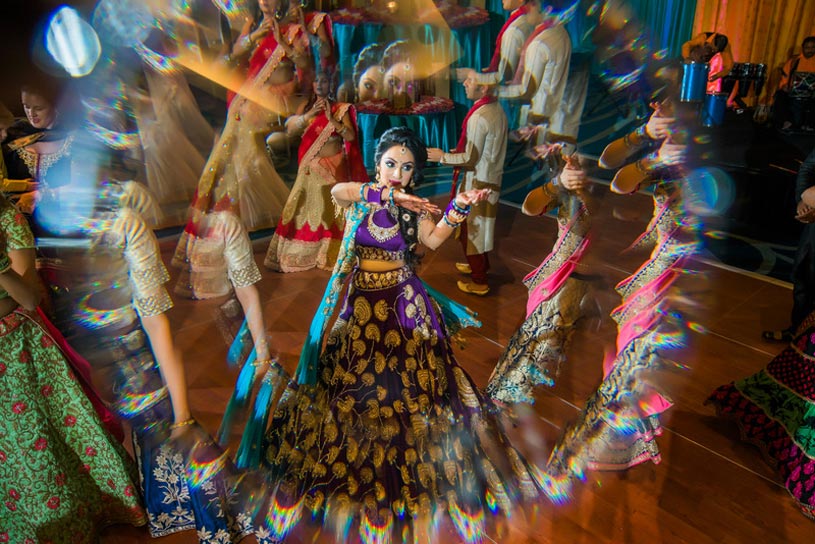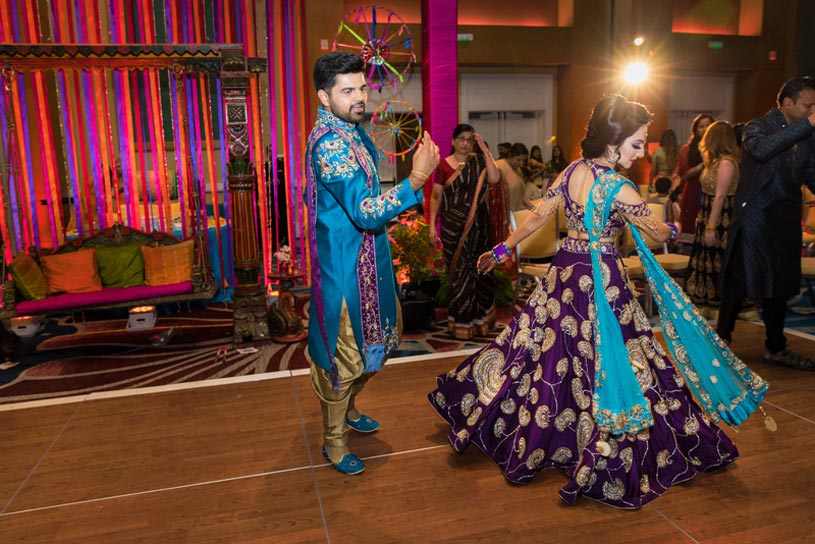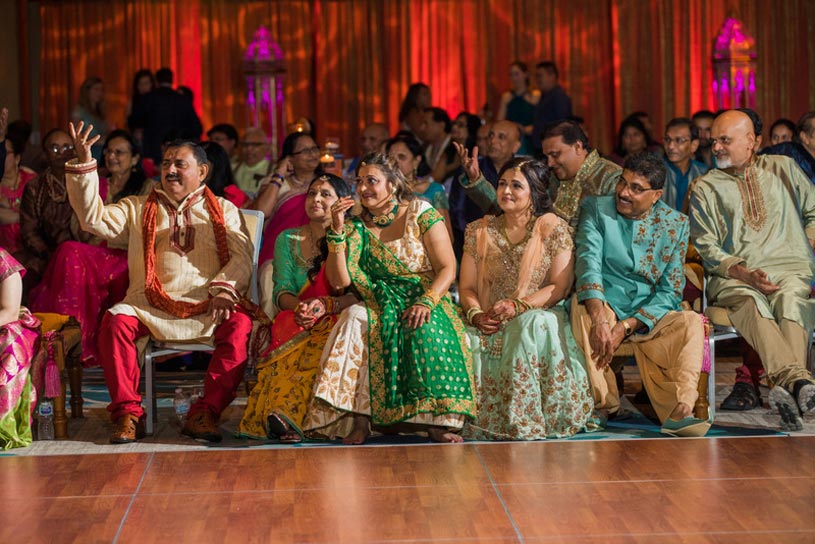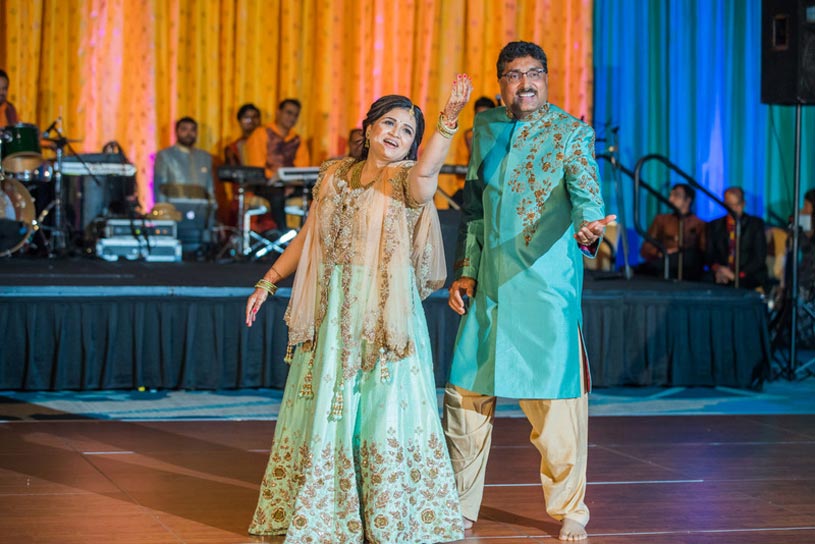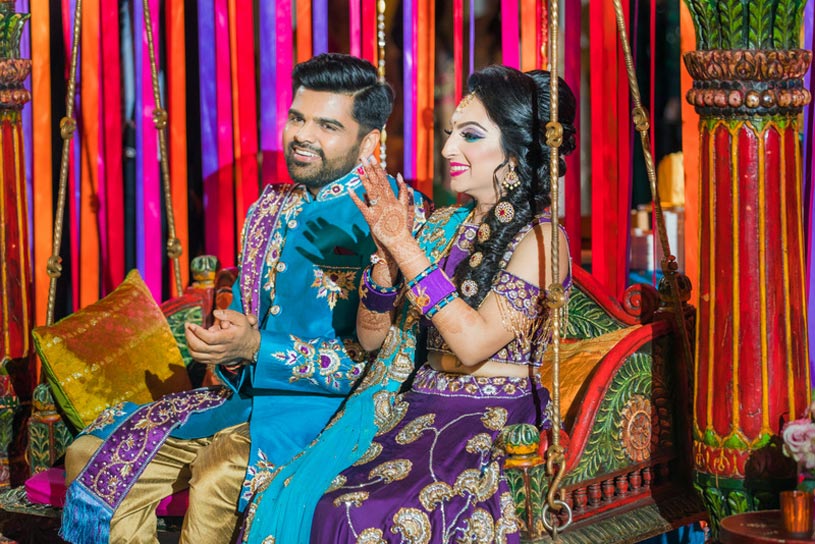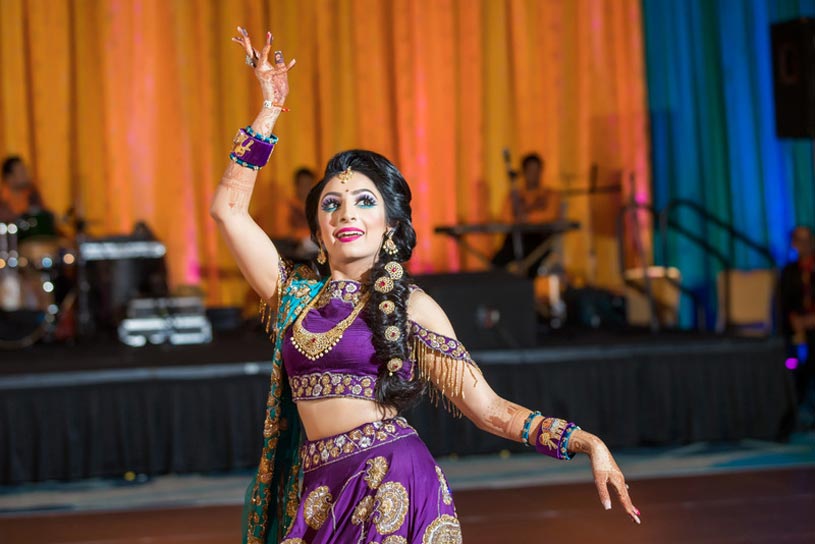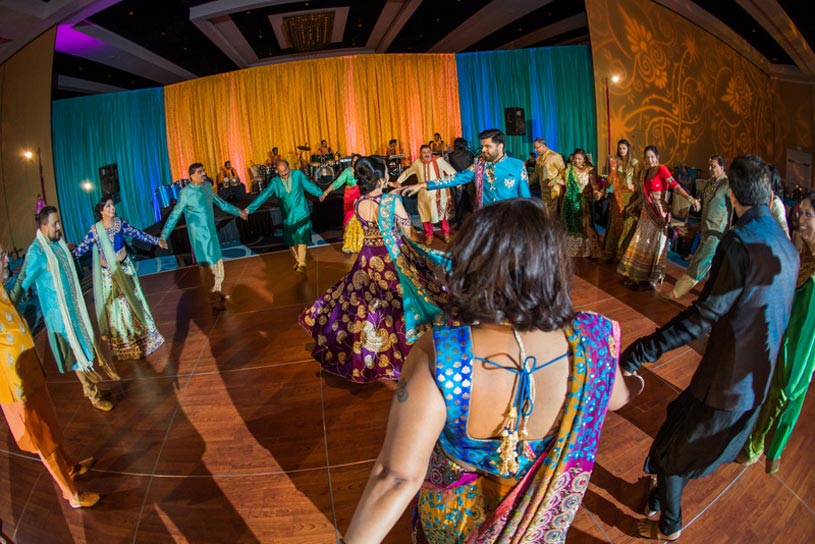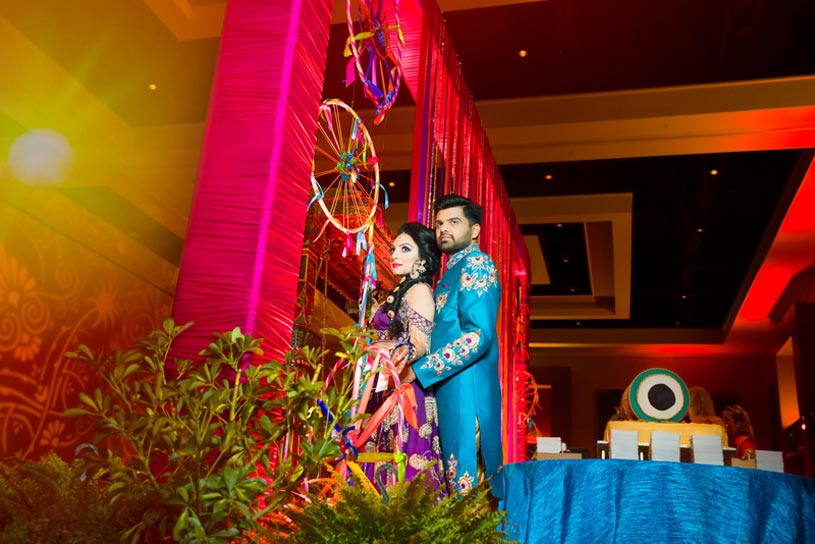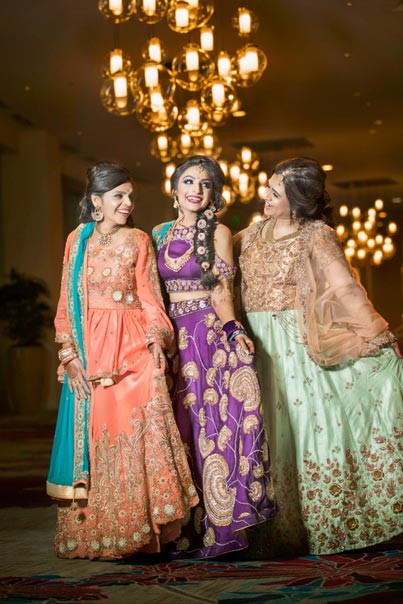 Indian Bride and Groom
Indian wedding reception
Indian Wedding mandap
Indian Wedding Theme
Indian Wedding Decorations
Indian Wedding Event Planner
Indian Wedding wedding planner
Indian Wedding CATERING