Shivangi Joshi Discusses Importance of Yoga
Everyone remembers Naira aka Shivangi Joshi of Yeh Rishta Kya Kehlata Hai fame. Shivangi has been practicing yoga for the last four years under a professional yoga trainer.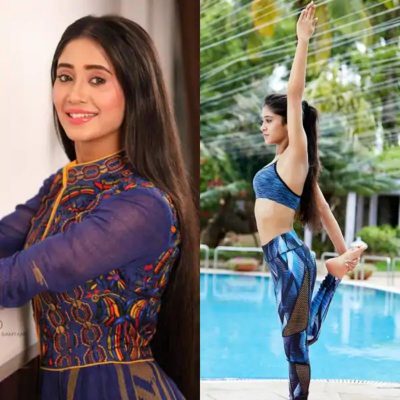 On the occasion of International Yoga Day 2020 on June 21, Shivangi recommended yoga to all her fans. According to her, in today's fast paced material life everyone is under immense stress. She believes yoga gives energy and encourages happiness within. Yoga can help people cope with the present and prepare for the future and what it brings.
According to her it is important to maintain a healthy mind and body. Though it is best to work with a guru, you can always watch YouTube tutorials as long as you are particular about doing the pose exactly as shown. It is good to work all the time but one must also work on the body to stay fit and feel happiness from within. Healthy body and mind make you productive. According to her, yoga benefits people of all ages and brings her peace and sanity in today's hectic world.
Shivangi feels that though yoga has been around since ages, it is only today that people are beginning to realize just how important it is for well-being.
Yeh Rishta Kya Kehlata Hai shooting was on hold due to the pandemic, but should resume soon.
Yeh Rishta Kya Kehlata Hai
International Yoga Day 2020
Youtube Tutorials
Yoga benefits
Shivangi Joshi
Yeh Rishta Kya Kehlata Hai
Yeh Rishta Kya Kehlata Hai
Yoga guru
Mohsin Khan
Yoga