Susan Weds Nirlep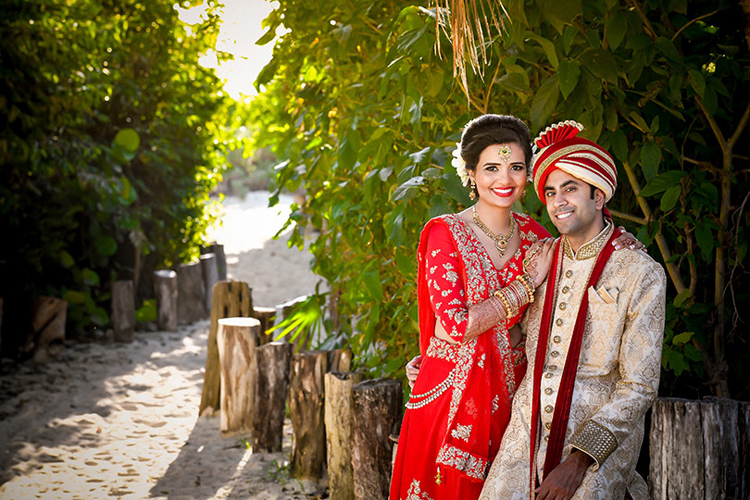 Susan and Nirlep's story is one of an online friendship that became a love marriage. The couple first began chatting online, during which time both Susan and Nirlep developed a fondness for one other and decided to meet in Augusta in 2016. While Susan lives in Cordele, Georgia, and Nirlep Myrtle Beach, South Carolina, the distance of a six hour drive didn't keep the two from meeting frequently. The two dated for almost a year and traveled together to beautiful locales such as Charleston, Savannah, Atlanta, and Las Vegas.
After dating for some time, Nirlep proposed to Susan on July 2, 2017 in the most unique way. He wrote the proposal in the form of a prescription on his pad and handed it to her because for Nirlep, this was the ideal way for a physician to propose to a pharmacist. After handing her the prescription proposal, Nirlep got down on one knee and placed the ring on her finger. Though nervous and overwhelmed, Susan was thrilled for the proposal. After the proposal, the coupe joined friends on a trip to Spain.
Susan and Nirlep hired Nadira with Envi Event Planning to coordinate their wedding. As they wanted a destination wedding, they decided an event management company would ensure their families did not go through the stress of planning such a big wedding. The couple decided to hold their wedding at The Grand at Moon Palace in Cancun, Mexico, on the beach on February 18, 2018 as their wedding date.
Pre-wedding events rituals included a Grah Shanti puja and a welcoming dinner for everyone.
The beach wedding was attended by 200 guests. Décor followed a white and red theme. Nirlep entered in a golf cart while "Aje Se Tera" from Padman in played in the background. Susan made her entrance to "Din Shagna Da" from the movie Phillauri.
The bride and groom's first dance at the reception was "The Way you Look Tonight." Susan and her father danced to "Kabhi Alvida Naa Kehna." "Dheere Dheere Se" was the song for the cake cutting dance. Dance performances entertained guests as did a mix of Hindi and American songs.
The couple took extra care in choosing the food for events as both families love great food. Some extra flavor was added by Susan's family as they arranged for special Indian snacks. Susan's sisters and cousins played a big role in making the wedding a lovely event. It was a great vacation and wedding weekend for everyone who attended.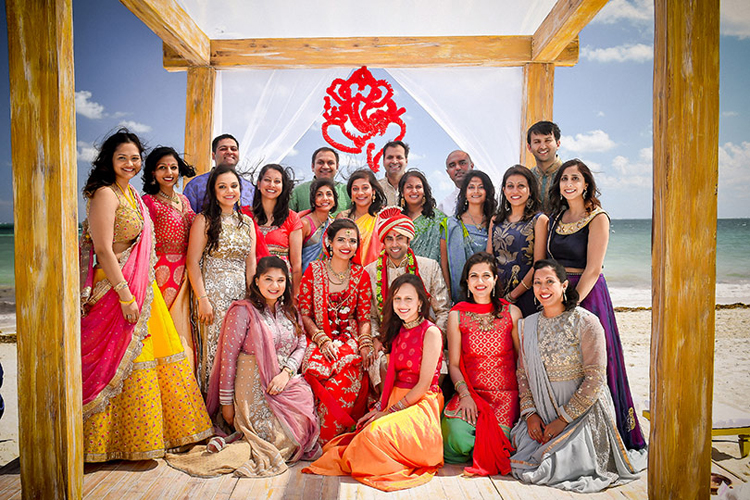 ---
DESTINATION WEDDINGS The Grand At Moon Palace 800-592-EEZE | DISC JOCKEY Encore Event DJS 478-231-6282 | EVENT PLANNER Envi Event Planning 864-907-2003 | PHOTOGRAPHER Zamana Photo & Videography 678-860-2921 | PRIEST Pandit Suresh 478-476-9440
---