The "Becoming A Pioneer" Book Series that doubles your business in a year!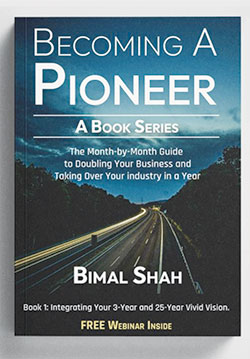 Bimal Shah has a message.  You're not alone. When you need a guide to navigate the business challenges ahead and achieve next level growth of doubling your business in a year, Bimal is the go-to guy. He is launching a complete book series titled, "Becoming A Pioneer" to do just that.
No business large or small can be faulted for feeling overwhelmed in the era of COVID-19—overwhelmed trying to stay afloat and prosper and overwhelmed how to achieve a breakthrough in current times that is sustainable for a long time. For example, when many businesses can't stay open or can't do in-person meetings, Bimal shows how to become a pioneer, double your revenues or profits, and take over your industry in a year.
Did you know that 99.7 percent of the businesses are small businesses and 80 percent of them fail even after 15 years in the business because 80 percent of them focus on linear growth instead of exponential growth?  That is what the book series makes entrepreneurs achieve by helping them prepare their own 'customized success blueprint' through the webinar, content, questions, tools, exercises, resources inside the book. Did you know that if you took 30 exponential steps from wherever you are right now, you will circumnavigate the Earth 26 times or make a round trip to the Sun? That is why entrepreneurs need to focus on exponential growth and the book assists in doubling your business or profits in a year.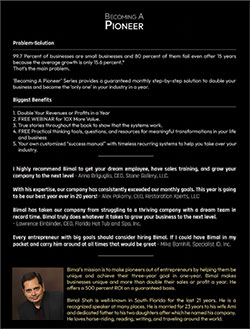 Bimal has successfully helped several entrepreneurs achieve exponential growth in a year and now is putting his 'One Year Breakthrough' system in a book series where businesses achieve their three-year goal in one year. Bimal started his career in the financial sector and it was a client who revealed to him how valuable his advice was. The client told him that what he did in one hour of coaching, consulting, and planning was more valuable than the 10 of the usual meeting on financial planning done over the three years. When Bimal asked what that was worth that he was doing as a hobby, the client surprised Bimal with a big check—which turbocharged Bimal's future.  "Every entrepreneur with big goals should consider hiring Bimal. If I could have Bimal in my pocket and carry him around at all times that would be great."- Says,  Mike Barnhill, Specialist ID, Inc.
The book comes with five big benefits:
Free Webinar to provide 10X more value with the book
Free thinking tools, resources, and exercises to scale your business
True stories for each system to show you that they really work
Insights that show how you can use what's in the book to double your profits or revenues
Build your own 'customized success blueprint' with timeless systems that can be used repeatedly.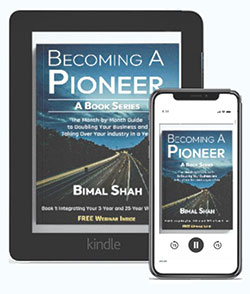 "My mission is to make pioneers out of entrepreneurs by helping them achieve their three-year goal in one year and have the government pay for it. I work as a management consultant, trainer, recruiter, marketer—all the hats I need to wear. I even go in the kitchen and cook with them. I do whatever it takes to achieve the end goal." —says Bimal.
"Bimal has taken our company from struggling to a thriving company with a dream team in record time. Bimal truly does whatever it takes to grow your business to the next level."- Lawrence Einbinder, CEO, Florida Hot Tub and Spa, Inc.
The book is written in a very unique style of its own as it uses the power of technology to include a webinar that guides you through the book, it asks a lot of questions, provides a lot of thinking tools, provides free resources to resolve your challenges, most of all it is written in such a way that even if you answer a few questions, you will see a meaningful positive transformation in your life or business.
You can get the book series at https://bit.ly/BimalBooks and start building your journey to 'Becoming A Pioneer.'
Bimal Shah hs successfully scaled many entrepreneurs in South Florida and you can visit his website at www.TheOneYearBreakthrough.com, email him at bimal@theoneyearbreakthrough.com
or access Free tools and resources at https://linktr.ee/TheOneYearBreakthrough.
---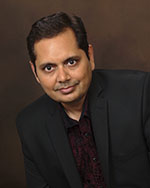 About the Author
Bimal Shah, as a financial advisor for 21 years, has helped the community to preserve and protect their assets, build lasting legacies, increase their income, and reduce the taxes they pay. To contact him, please email him at info@bizactioncoach.com or call him at 561-208-4032.
achieve next level growth of doubling your business in a year
launching a complete book series titled
Becoming A Pioneer
how to become a pioneer
double your revenues or profits
customized success blueprint
One Year Breakthrough
Mike Barnhill
Specialist ID, Inc
Lawrence Einbinder, CEO, Florida Hot Tub and Spa, Inc
Bimal Shah
financial advisor