Vaishali Weds Shivraj Indian Wedding at Sheraton Orlando North Photographed Fine Art Productions
When Vaishali Thakkar and Shivraj Patel connected through the dating app Dil Mil, little did they know that this connection would turn into a lifelong bond.
After texting for a couple of hours, Shivraj, who was in New York, decided to call Vaishali, in Chicago. Their first call lasted for over three hours. After this, neither the distance nor their busy lives could keep them apart for long.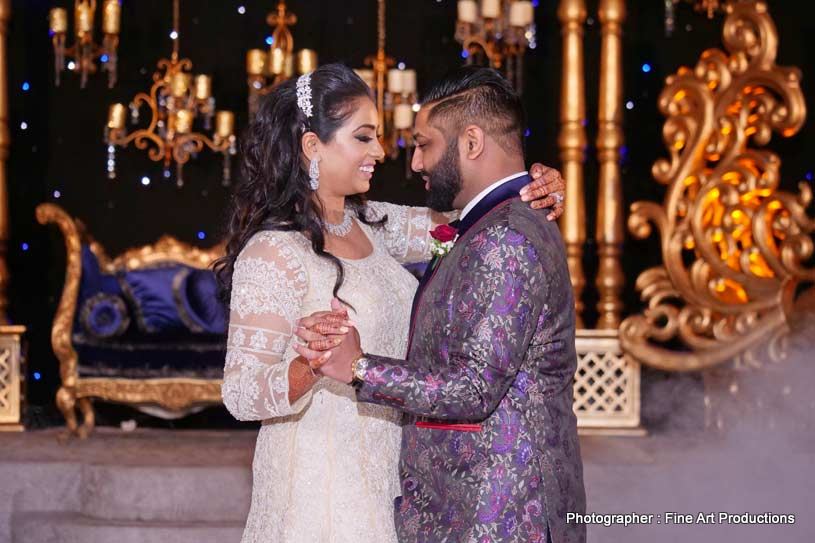 After dating for a year, Shivraj decided to propose Vaishali. As Vaishali loved beaches, he flew her out to the Don CeSar Resort in St. Petersburg, Florida. As the couple took a stroll along the resort's private beach, Vaishali saw "will you marry me" written in the sand with seashells. Shivraj got down on one knee and surprised Vaishali with a romantic beachside proposal (captured by a hidden photographer)!
On August 3, 2019, Vaishali and Shivraj tied the knot at the Sheraton Orlando North Hotel. In addition to a pre-wedding pithi ceremony and Grah Shanti puja, the couple planned a garba evening, where the theme was Arabian Nights. Vaishali made her entrance on a "magic carpet" floating on clouds (of smoke), pushed by her groom.
For the wedding, Vaishali and Shivraj chose a temple theme, and the venue's aisles were lined with extravagant cascading bells. Shivraj's baarat was accompanied by a mobile DJ, and he entered the venue with "Azeem O Shaan Shahenshah" playing in the background.
Vaishali entered under a traditional phoolon ki chaadar, decorated with real flowers in colors complementing her dress and accented with fairy lights. She made her way down the aisle to the music of "Tujh Mein Rabb Dikhta Hai."
The reception featured a peacock theme, and the venue was designed with colorful floral centerpieces of candelabras and peacocks. One of the most interesting décor elements at the reception were the two in-love peacocks made out of flowers matching the bride and the groom's outfits.
The newlyweds first dance to John Legend's "All Of Me," was a magical moment accented with mood lighting and fog machines. The two looked as if they were dancing above the clouds, leaving guests gasping in awe!
During cocktail hour, DJ Sangeen kept guests entertained with a mix of Bollywood, Punjabi and Hip-Hop music. A few suprise dance performances were planned for guests, including two separate performances by the bride and the groom's family.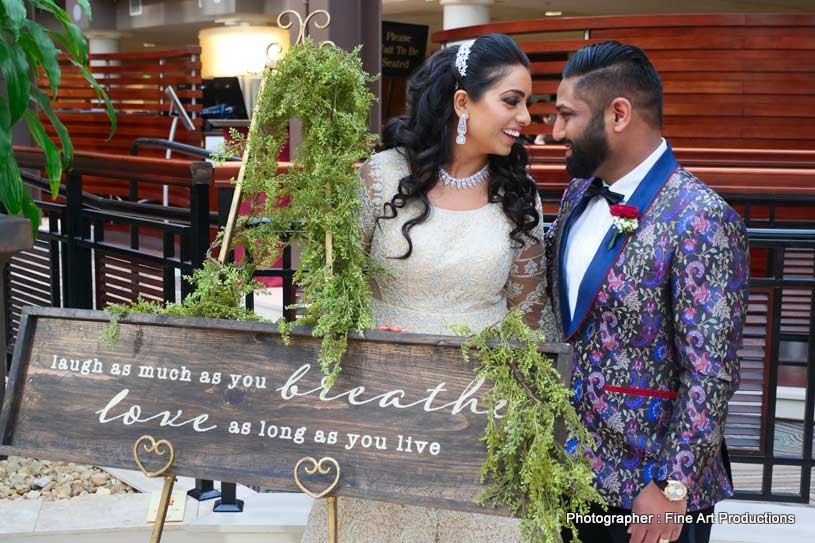 ---
BANQUET HALLS Sheraton Orlando North 407-660-9000 | BEAUTICIANS-COSMETICIAN Beauty by Z 786-473-7806 | Gira Patel 941-773-1950 |CAKE It's Tasty Too! 407-920-1945 | DECORATOR Dreams To Reality 407-592-9261 | DISC JOCKEY Awaaz Entertainment 407-902-9639 | EVENT PLANNER Just Events! 407-259-2388 x 101 | HORSE AND CARRIAGE Downtown Horse & Carriage 561-723-4704 | MEHNDI Henna Allure 321-444-5911 | Rekha Patel 863-430-8855 | PHOTOGRAPHER/VIDEOGRAPHY Fine Art Productions 407-979-4749 | PRIEST Acharya Ramesh Mehta 813-453-9334
---

For more information on how Preferred Vendors members are chosen, click here.
---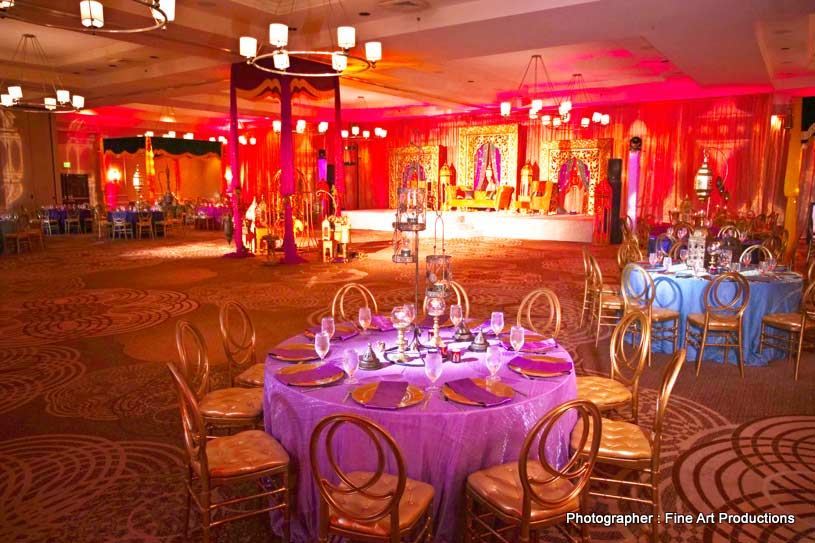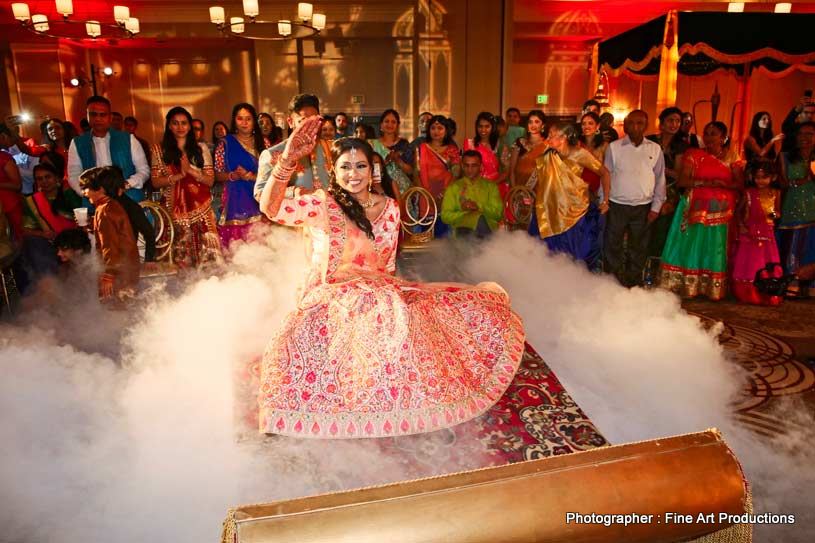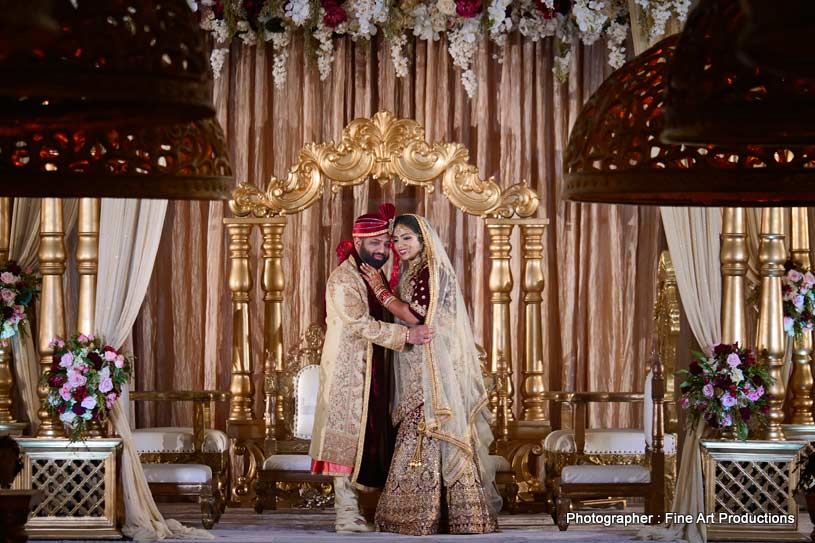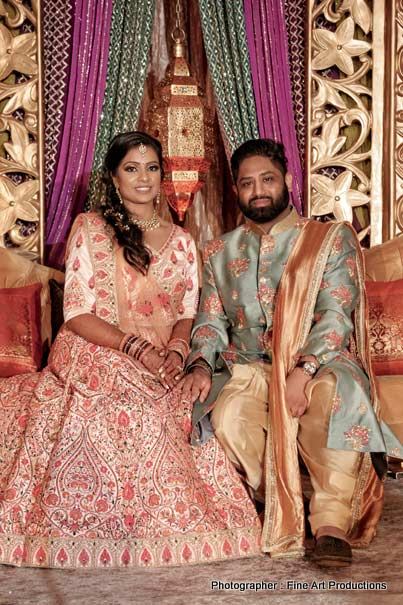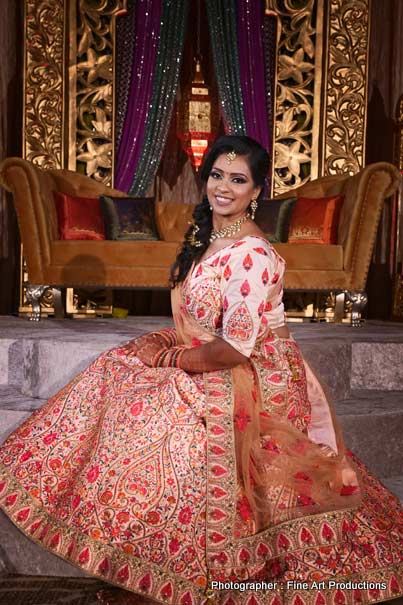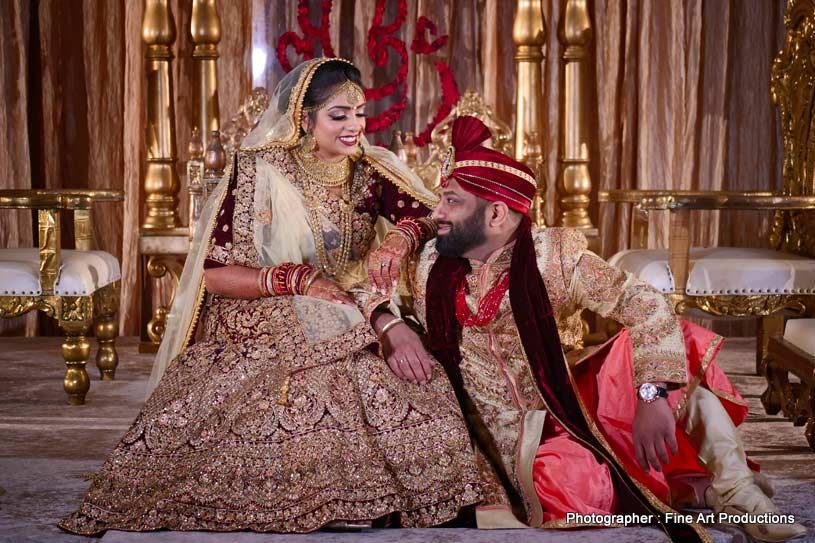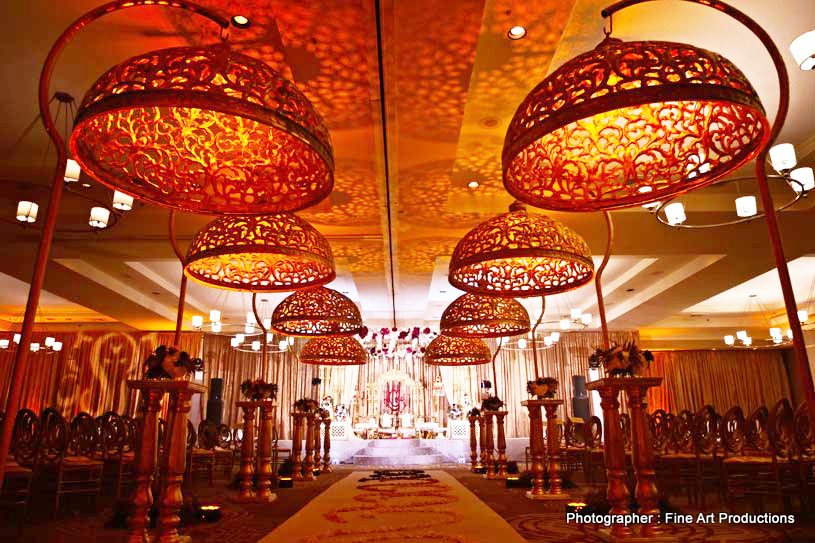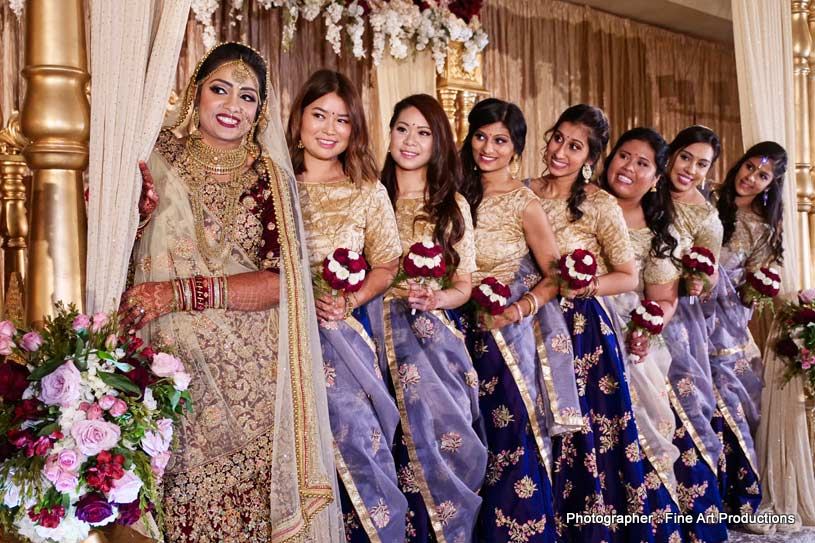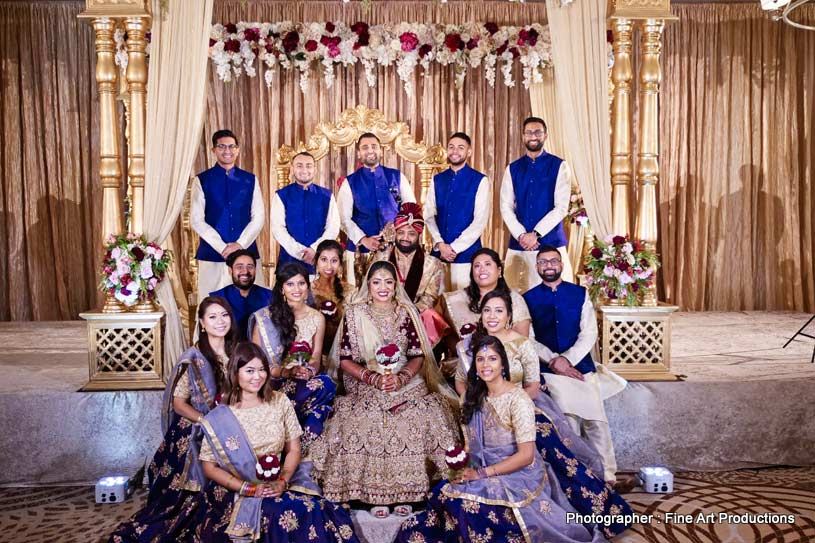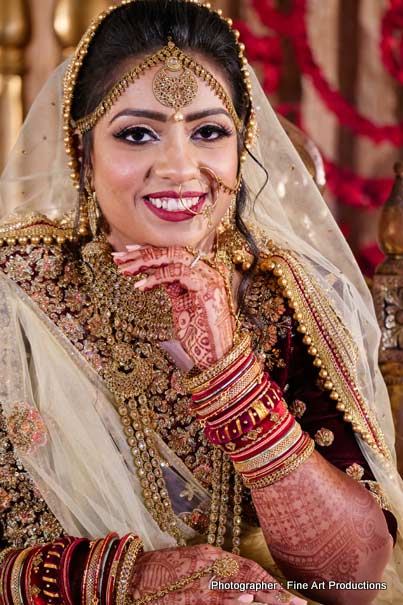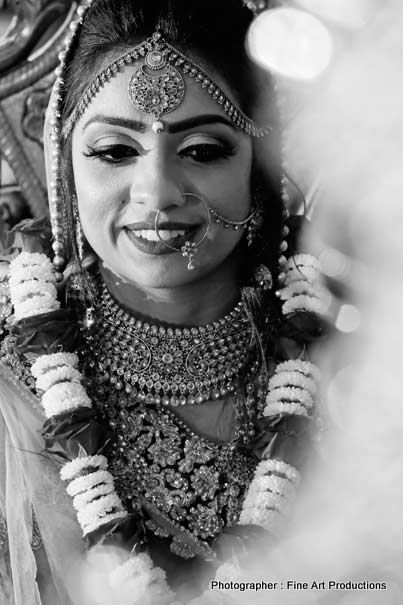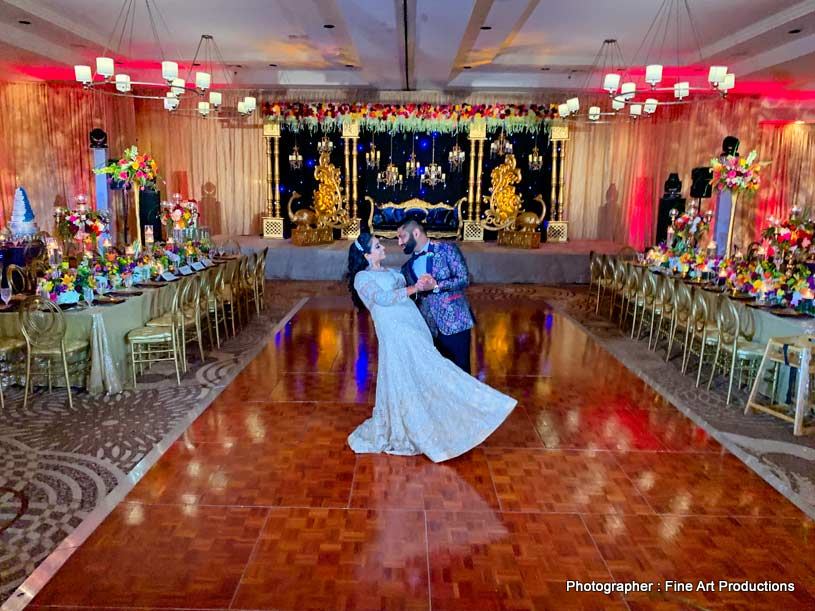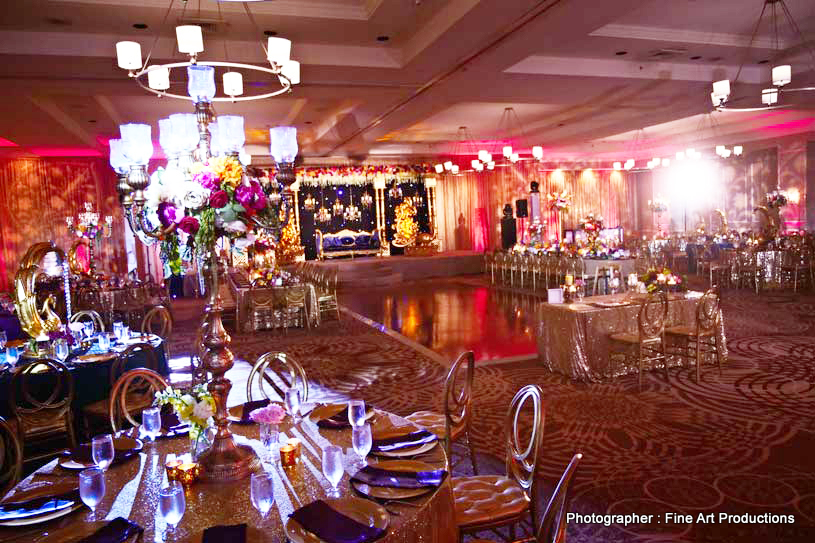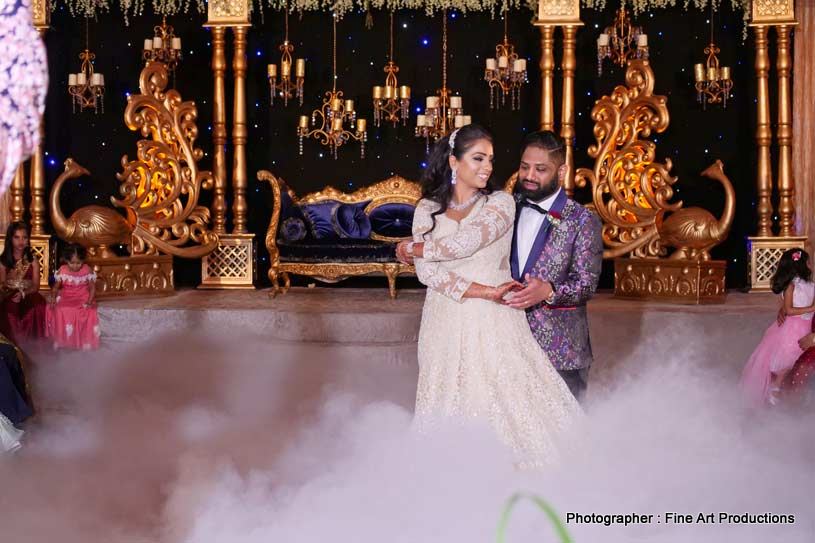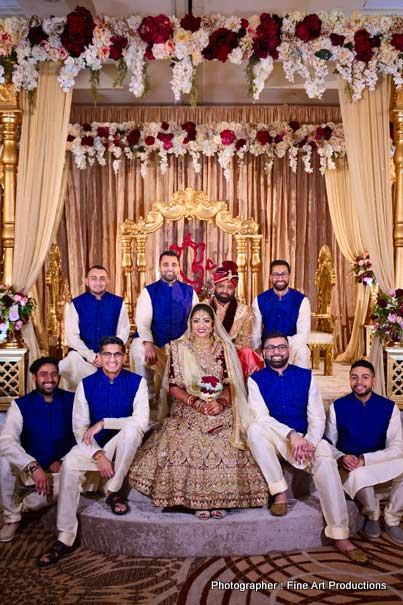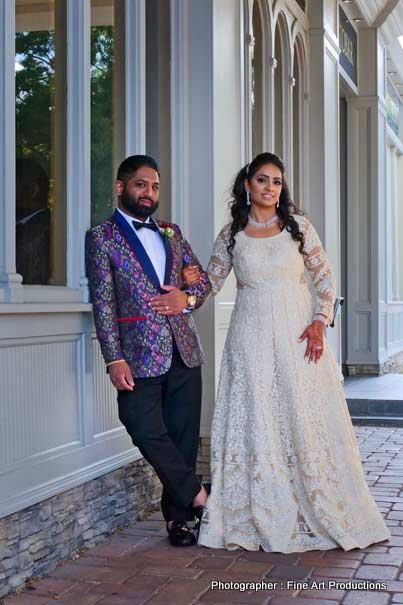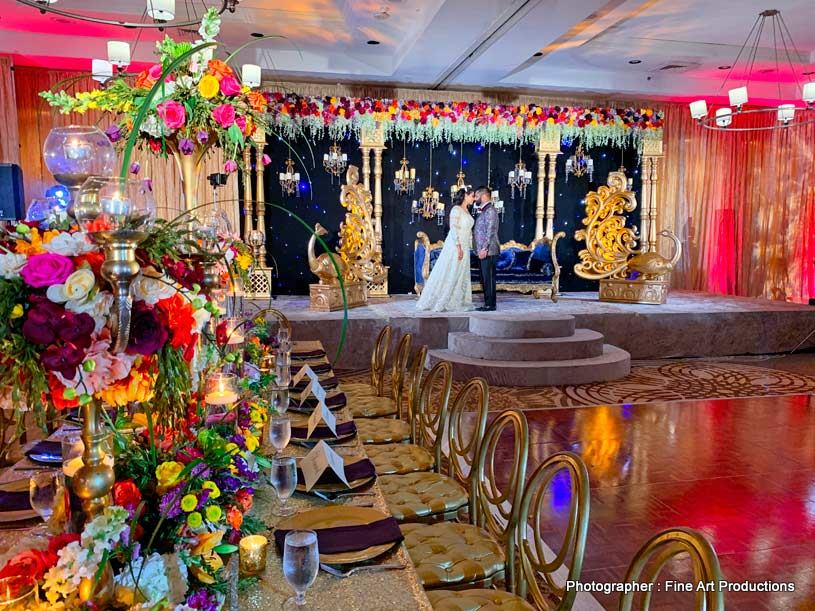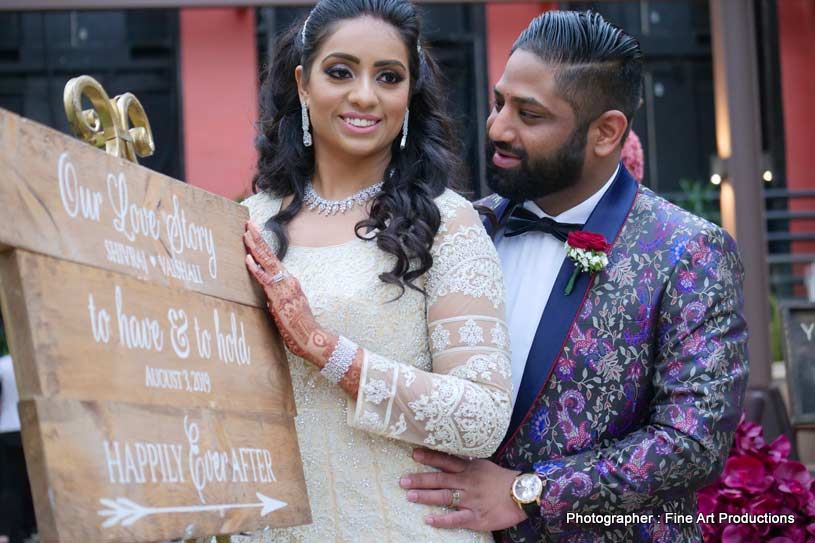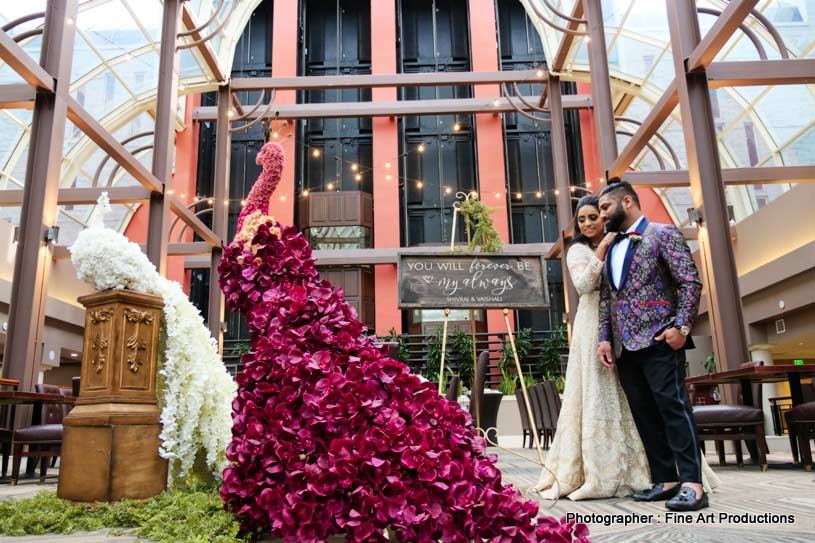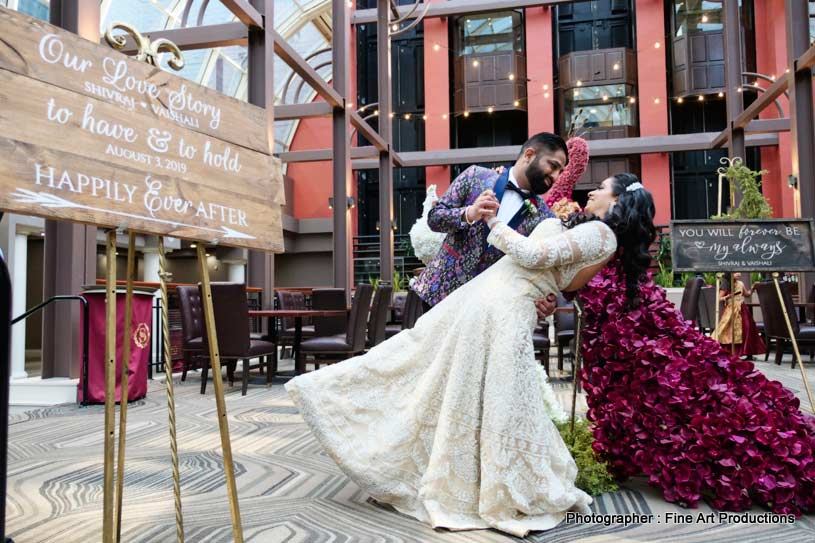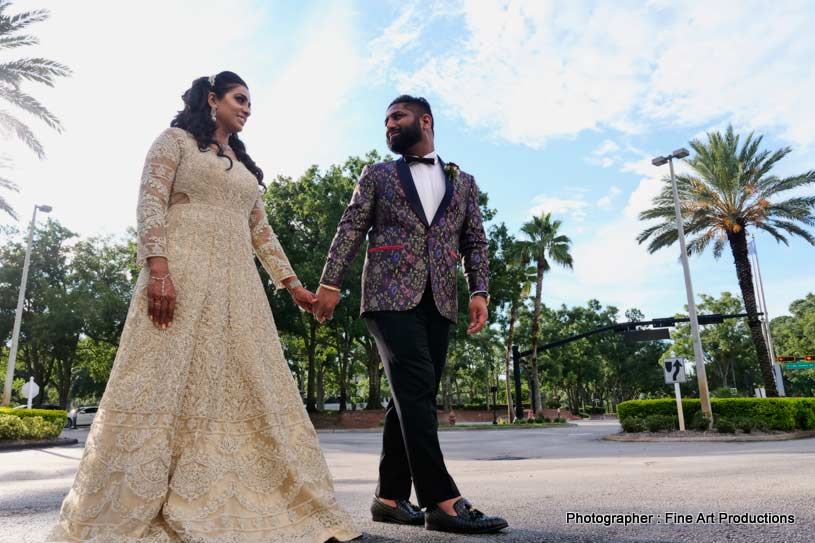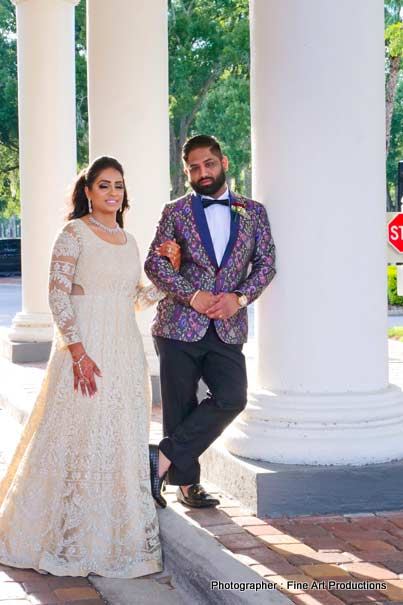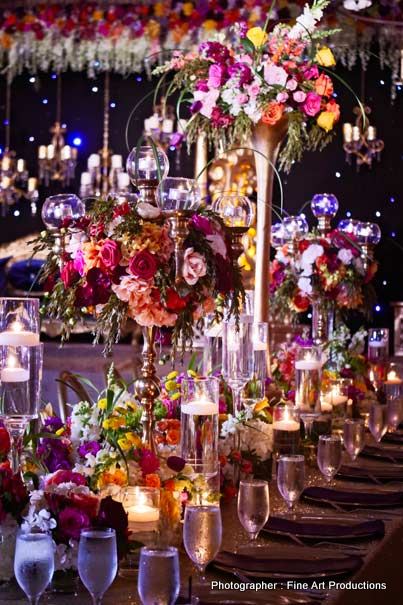 Sheraton Orlando North
Beauty by Z
It's Tasty Too!
Dreams To Reality
Awaaz Entertainment
Just Events! Group, Inc
Downtown Horse & Carriage
Henna Allure
Rekha Patel
Fine Art Productions
Acharya Ramesh Mehta
Gira Patel
wedding
reception
Dil Mil
wedding planning
wedding attire
wedding coordinator
centerpieces
first dance
Sheraton Orlando North Hotel
Garba function
phoolon ki chaadar