Aamir Ali and Sanjeeda Shaikh Welcome Daughter Despite Separation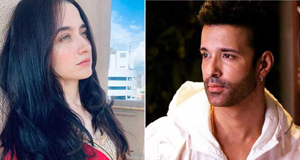 Aamir Ali and Sanjeeda Shaikh, two of Indian television's most popular actors, have been together for seven years and were married in 2012. However, all doesn't seem well in this fairy tale romance. Rumors surfaced that Sanjeeda and Aamir have been living separately for over a month.
Sanjeeda's vague social media posts have added further fuel to the fire. Sources confirmed that Sanjeeda is now living in her parental home having walked out on Aamir. The reasons and cause of friction amongst the two television actors is yet to be confirmed by either party.
Sanjeeda and Aamir's separation is particularly heartbreaking as the couple recently welcomed their newborn daughter in this world. The now separated couple are tight-lipped about the birth of their daughter through surrogacy.
Aamir was last seen in the Indian drama Navrangi Re!, while Sanjeeda has been filming for the upcoming film Taish. As their acting careers soar from strength to strength, audiences who have watched them on screens for years wish that they find personal happiness. Hopefully, the couple can reconcile their differences find their way back to each other.
Other Desi TV Duniya
Sanjeeda and Aamir living separately
upcoming film Taish
Indian drama Navrangi Re
Desi Tv Actor Sanjeeda Shaikh
Desi Tv Actor Aamir Ali