Pankhuri Awasthy Says Goodbye To Yeh Rishta Kya Kehlata Hai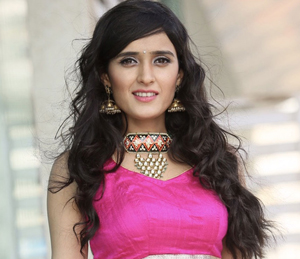 Yeh Rishta Kya Kehlata Hai, the beloved Indian television drama, says goodbye to one of its most popular cast members Pankhuri Awasthy.
Awasthy plays Vedika and was contracted for a cameo role amongst a prolific list of cast members for a period of three months. However, her nuanced performance of a multi-layered woman in the drama was appreciated by viewers and Awasthy's contract was extended to eight months on popular demand.
Awasthy has expressed her gratitude for the love and support of her fans. She feels grateful for the opportunity to be a part of Yeh Rishta Kya Kehlata Hai, the fourth longest running drama in Indian Television's history.
Awasthy will next be seen in the highly anticipated upcoming film Shubh Mangal Zyada Saavdhan concluded her last day of shooting January 9 as Vedika. Awasthy's co-stars Shivangi Joshi and Mohsin Khan took to social media and Instagram to wish their friend and colleague well for the next chapter of her acting career.
Awasthy is poised to make her Bollywood debut alongside actors Ayushmann Khuranna and Neena Gupta in Shubh Mangal Zyada Saavdhan, which is scheduled to release in February 2020.
Other Desi TV Duniya
actor Ayushmann Khuranna
Pankhuri Awasthy's co-star Mohsin Khan</h2
Pankhuri Awasthy's co-star Shivangi Joshi
Shubh Mangal Zyada Saavdhan
multi-layered woman in the drama Pankhuri Awasthy
Pankhuri Awasthy plays as Vedika
most popular cast Pankhuri Awasthy
Indian television drama
Yeh Rishta Kya Kehlata Hai