Chahna and Nikhil
This couple first met in person not at some impersonal mega event but rather at an intimate Pani Puri party at Chahna's home. Romance blossomed–and they started dating from that moment on.
Previously, they had met online on New Year's 2018 through a WhatsApp group chat created as a professional networking group for Hindus in the South Florida area. Netting her catch quickly, it took only occasional meetings before Chahna boldly took the lovely step of personally inviting Nikhil to her birthday party (inviting her future spouse to join her in her own home). The rest was, perhaps, due to the magical, romantic enchantment of Pani Puri.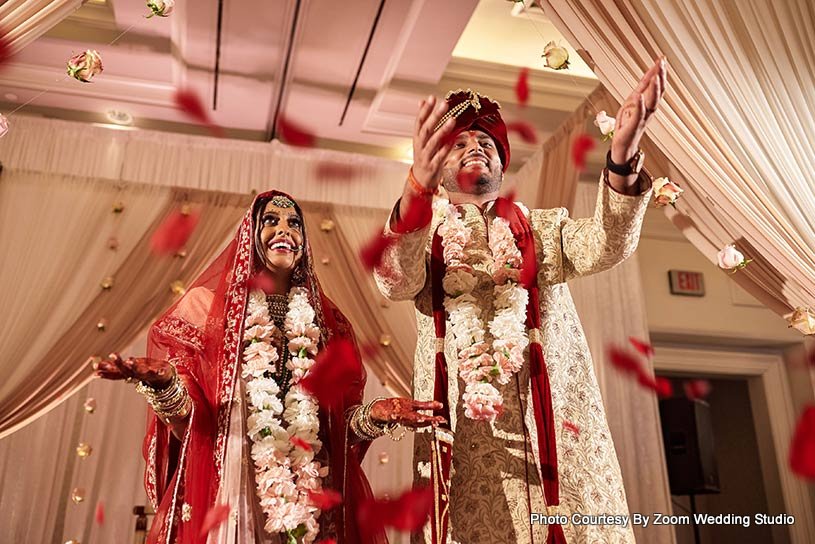 ---
BANQUET HALL Renaissance Plantation Hotel 954-472-2252 www.renaissanceplantation.com | BEAUTICIANS Beauty Café Salon 954-443-6688 www.beautycafesalons.com | Morine Stewart 954-701-7835 | Sumaiya's iBrow Studio 954-304-4958 www.sumaiyas.com | CAKE Edible Creations 954-433-3445 www.ediblecreationscakes.com | DECORATOR Pavan Events 954-494-3567 www.pavanevents.com | DISC JOCKEY Pavan Events 954-494-3567 www.pavanevents.com | Tewari Productions & Jai Ho Fit 954-614-9713 www.tewariproductions.com | HORSE CARRIAGE Wind Chase Farm 772-285-3480 www.horse-drawncarriage.com | MEHNDI Beauty Cafe Salon  954-443-6688 www.beautycafesalons.com | PHOTOGRAPHER/VIDEOGRAPHY Zoom Wedding Studio 305-809-8552 www.zoomweddingstudio.com | Miami Wedding Cinema 305-400-9510 www.miamiweddingscinema.com | CATERING Khasiyat Indian Restaurant 407-252-8756 www.khasiyatorlando.com | Palace Indian Restaurant 954-370-4750 www.palaceindiancuisine.com
---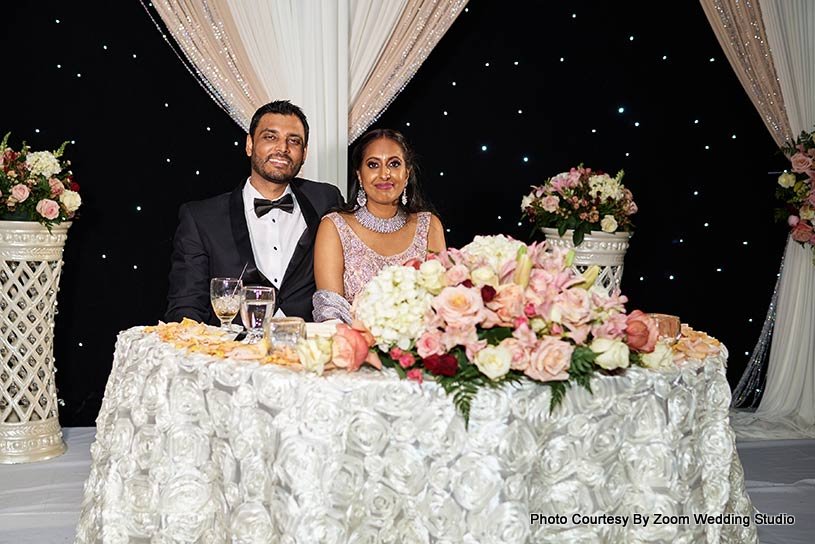 After dating for only a year (in a mostly long-distance relationship), his heart filled with love, Nikhil offered his heart to Chahna–romantically proposing in a most delightful way: by mischievously and slyly hiding her engagement ring inside a Pani Puri!
The couple had planned to get married in December 2020, but had to temporarily postpone due to the COVID19 pandemic. Finally, the wedding occurred on July 25, 2021. They chose the Renaissance Fort Lauderdale West Hotel for both the marriage and the reception ceremonies.
The pre-wedding ceremonies were performed at home with family and close friends. The Grah Shanti, Mehndi, Pithi, and Sangeet Night were celebrated using different color themes for each function. Mehndi was celebrated with joyful colors of green, orange, pink, and yellow–a marigold adorned with a yellow and orange theme with home-crafted ornamentation. Sangeet Night was a dreamy vision of white and silver.
Despite the restrictions, some close relatives were able to attend the ceremony. Chahna's maternal grandparents and Nikhil's aunt and uncle were able to attend and grace the occasion with their blessings. The wedding occurred in the morning. It was a traditional Hindu ceremony with classical color themes of gold, blush, and peach. Chahna was walked down the aisle by her brothers, cousins, and uncle. A gathering of 140 guests made the wedding an intimate affair. Afterwards, the newlyweds dashingly drove away in a flashy red Lamborghini.
The color theme of the reception was gold and burgundy red, with blush and peach flowers. The event was made even more joyful and festive by amazing dance performances by the families of both the bride and groom. There was a photo booth, and a fresh jalebi station. As an especially intimate touch, one tenderly giving honor to the bride by Nikhil placing her first and thoughtfully tending to her needs–a great start to a beautiful marriage, the very top first layer of the couple's wedding cake was made vegan exclusively for the bride.
All enjoyed the warm and cordial festivities of the marriage ceremony of this yoga teacher, Chahna and physician, Nikhil. May their marital life be forever blessed with the radiant pink rosette of health and happiness.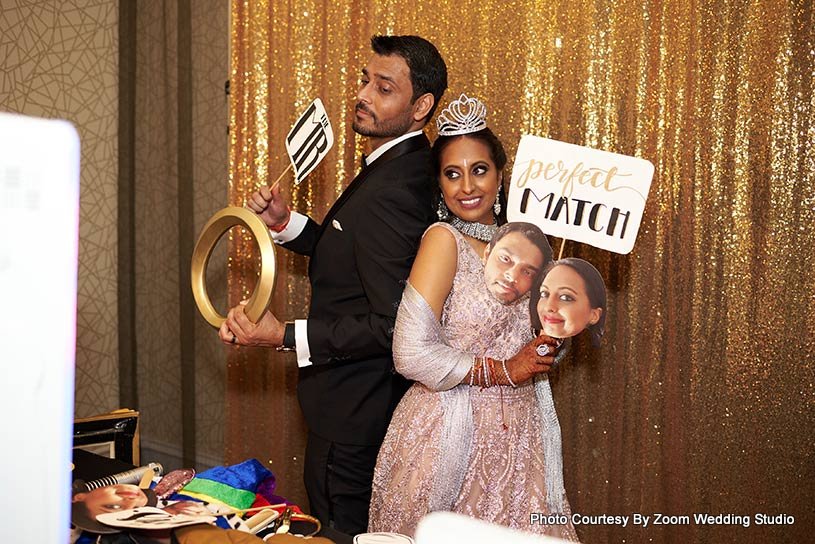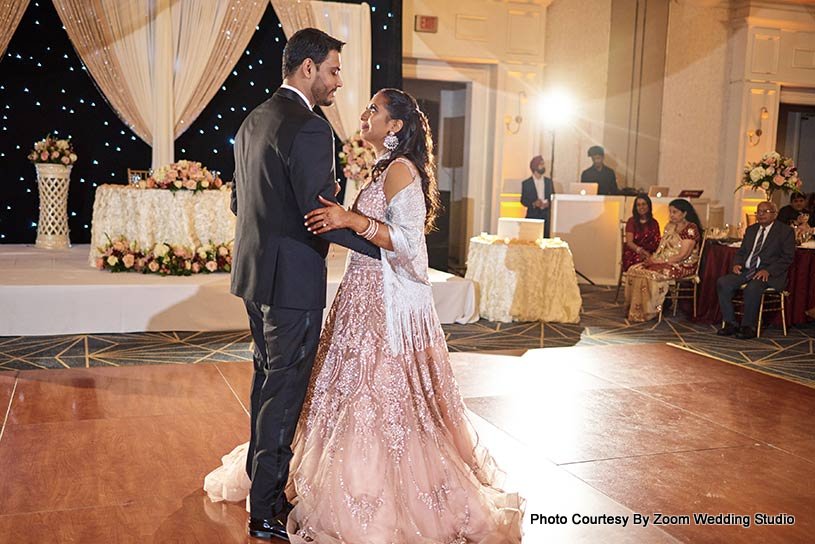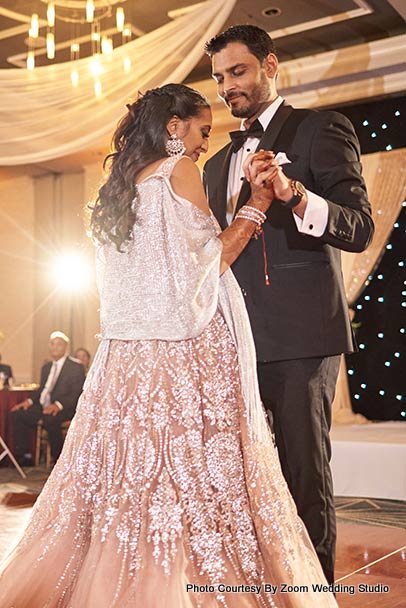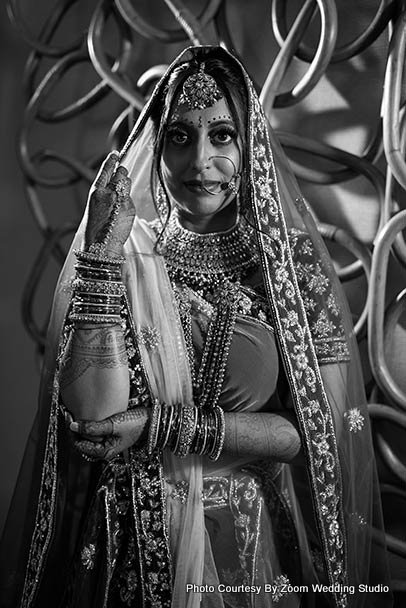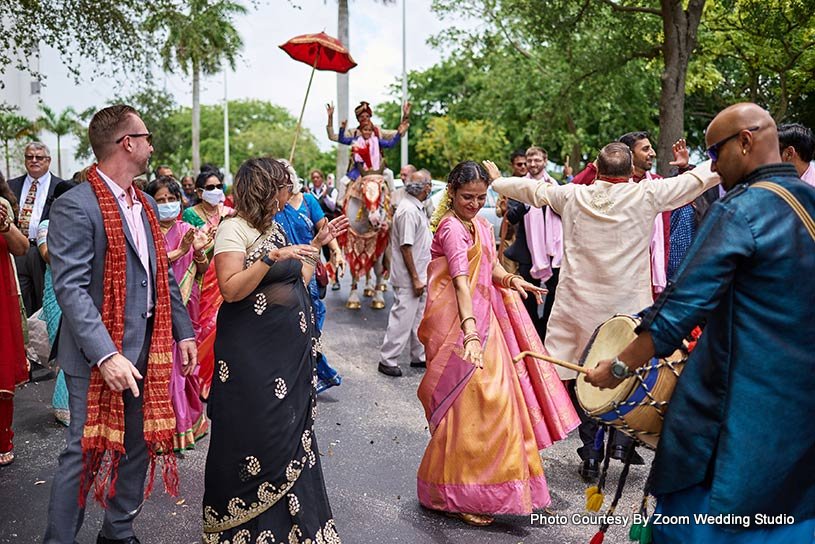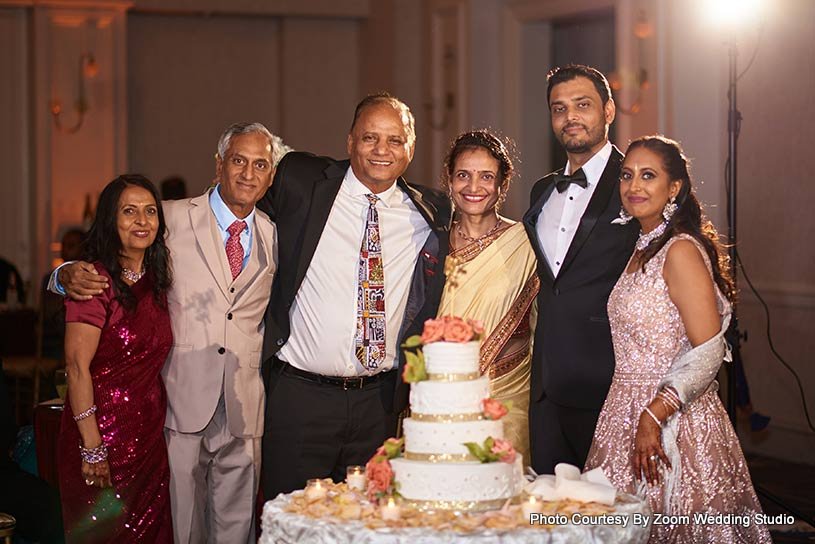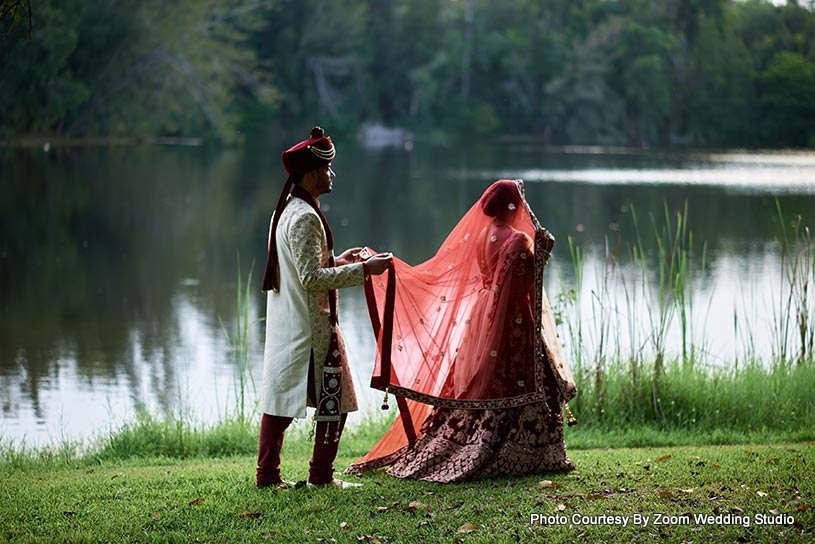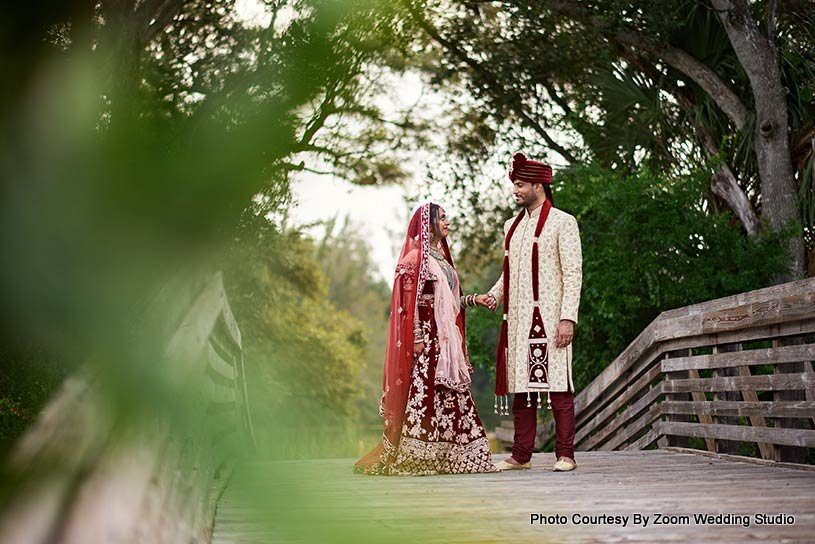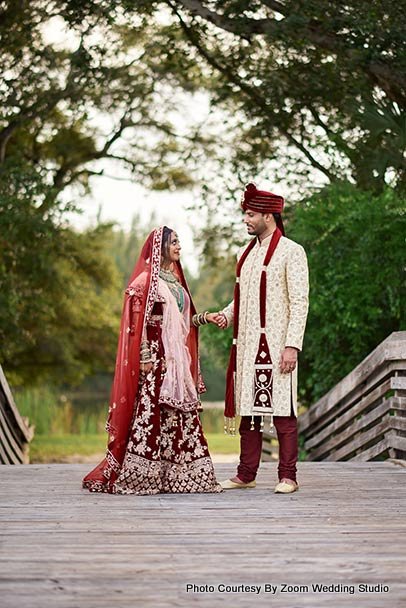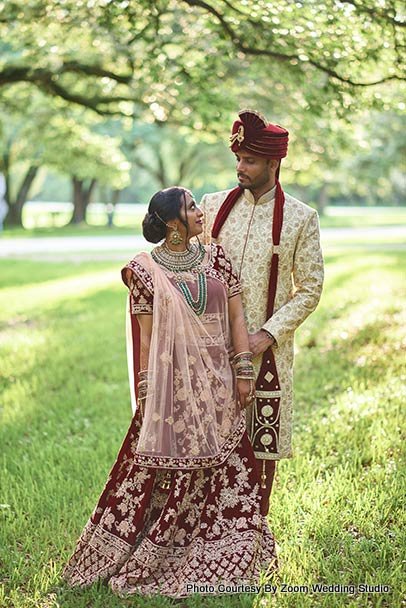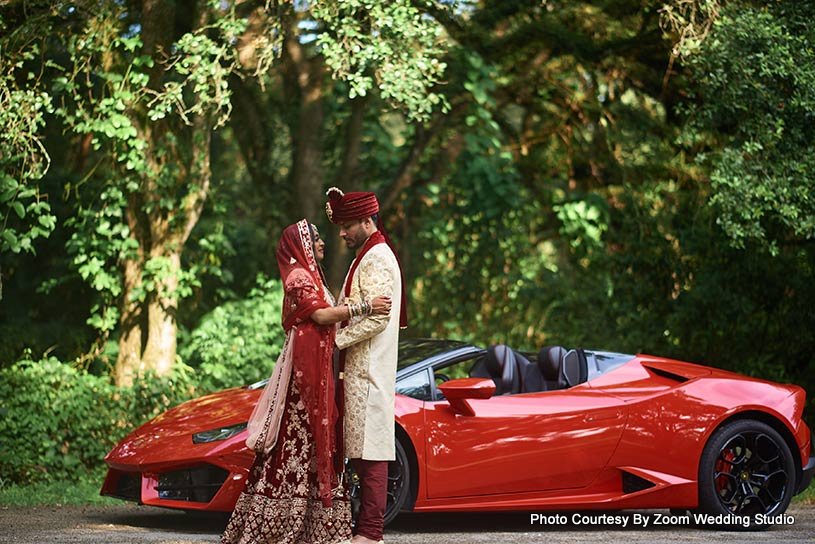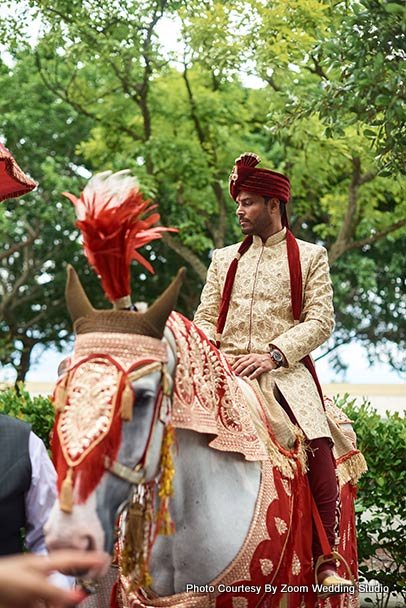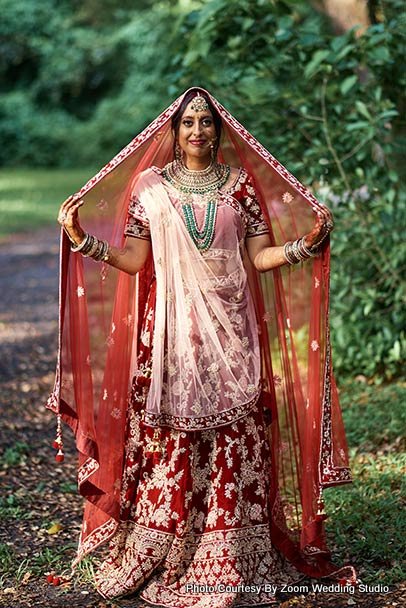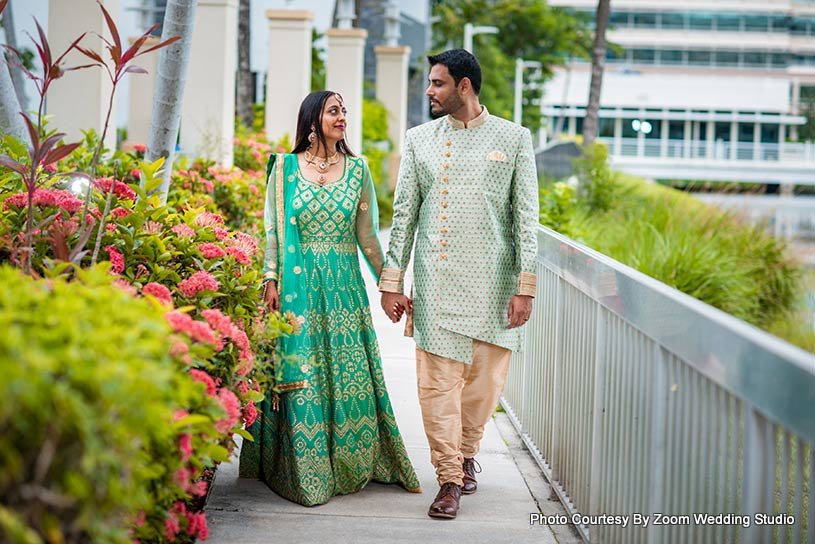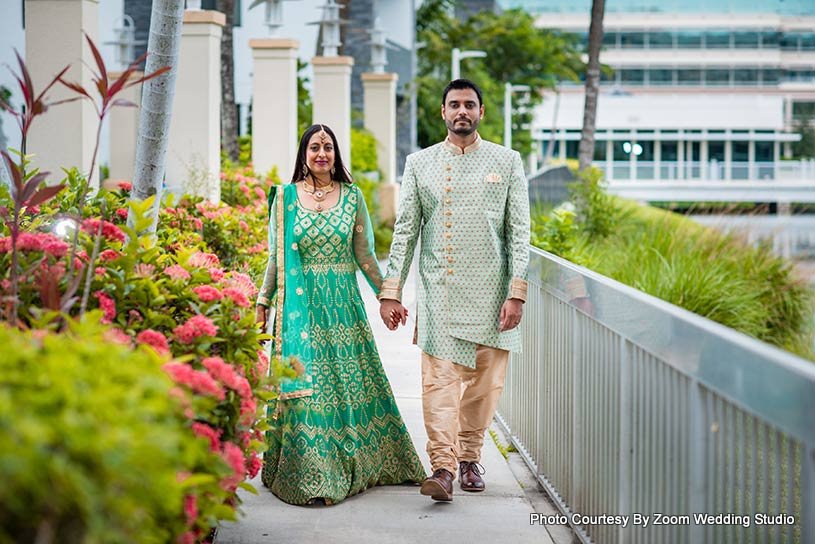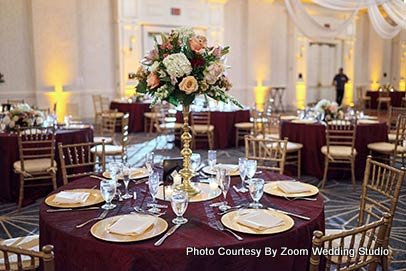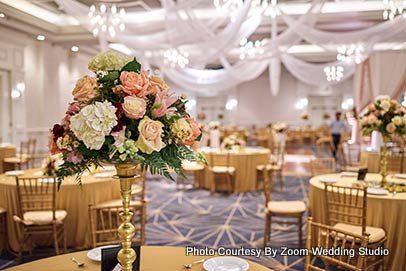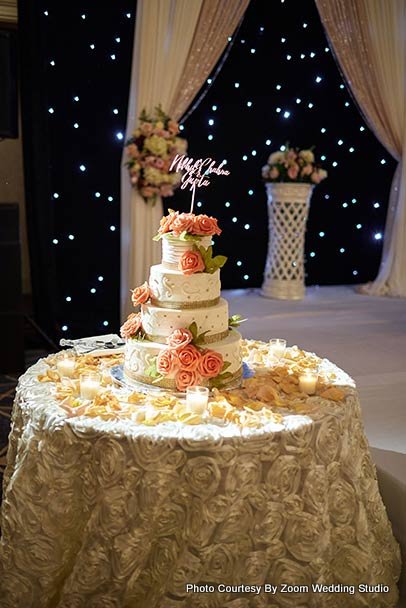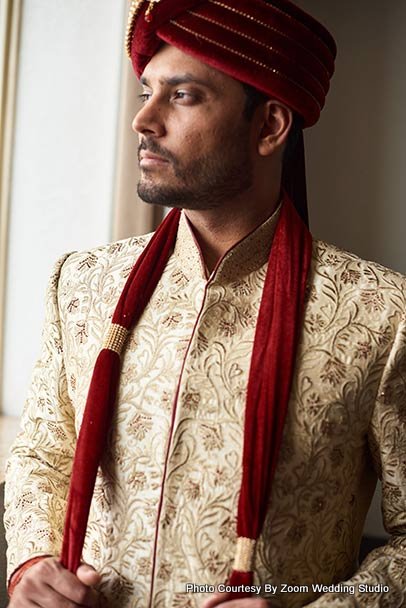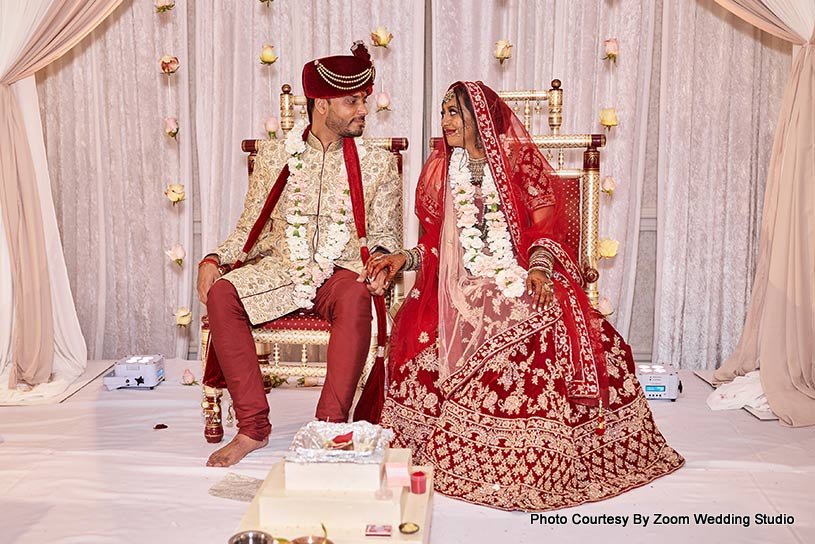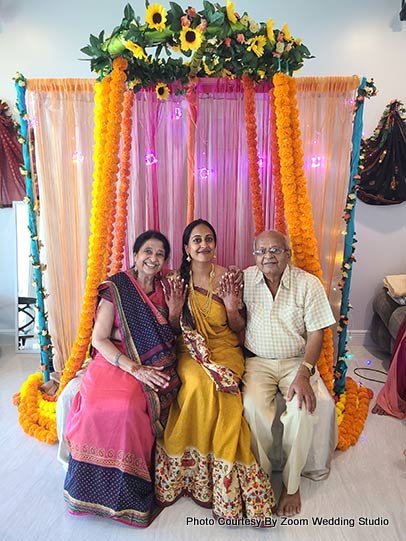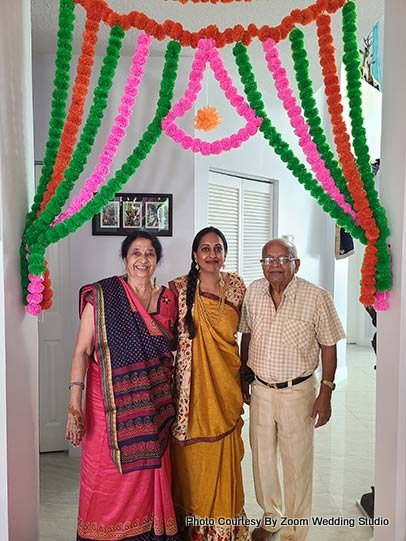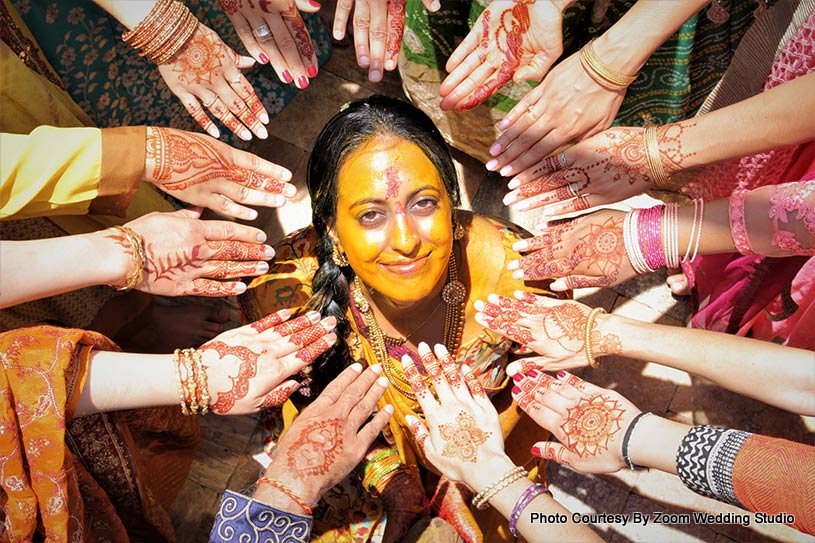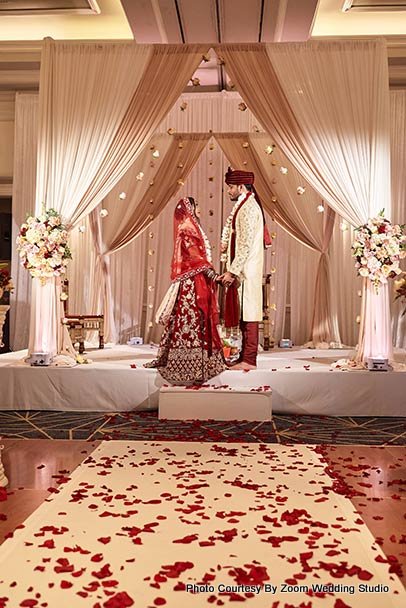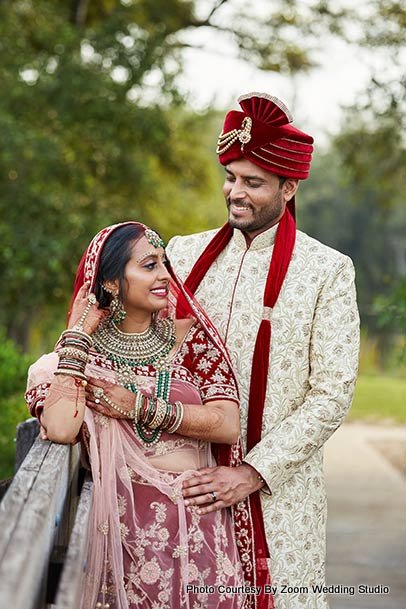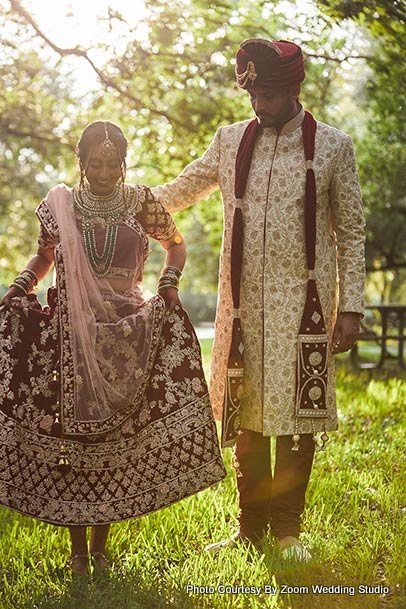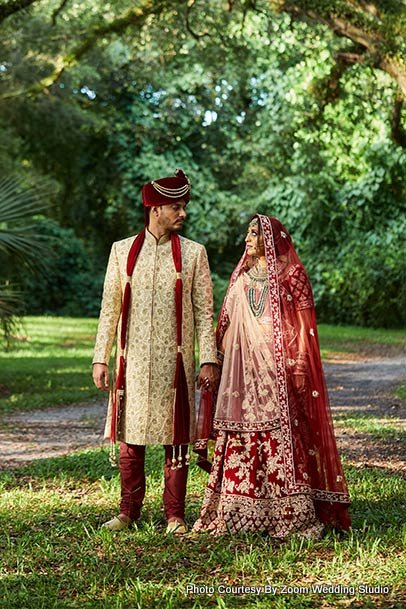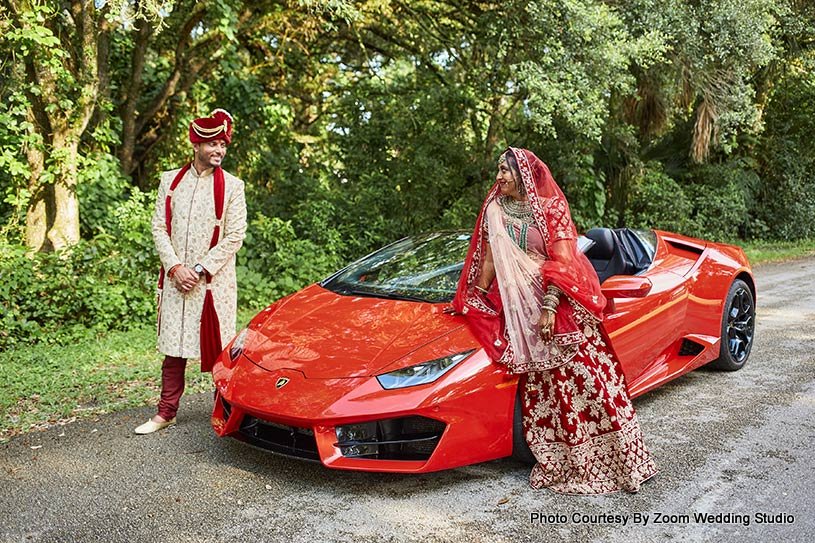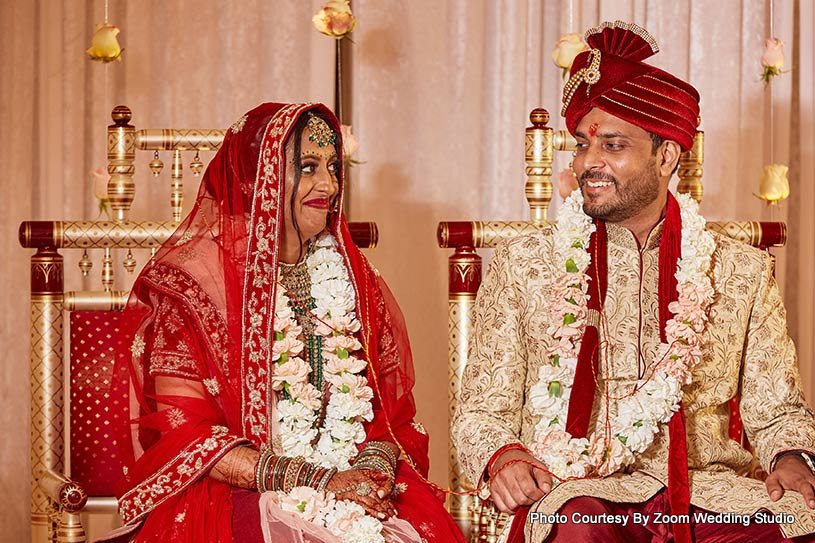 INDIAN WEDDING BANQUET HALL
Renaissance Plantation Hotel
INDIAN WEDDING BEAUTICIANS
Beauty Café Salon
Morine Stewart
Sumaiya's iBrow Studio
INDIAN WEDDING CAKE
Edible Creations
INDIAN WEDDING DECORATOR
Pavan Events
INDIAN WEDDING DISC JOCKEY
Pavan Events
Tewari Productions & Jai Ho Fit
INDIAN WEDDING HORSE CARRIAGE
Wind Chase Farm
INDIAN WEDDING MEHNDI
Beauty Cafe Salon
INDIAN WEDDING PHOTOGRAPHER
INDIAN WEDDING VIDEOGRAPHY
Zoom Wedding Studio
Miami Wedding Cinema
INDIAN WEDDING CATERING
Khasiyat Indian Restaurant
Palace Indian Restaurant
Grah Shanti
Mehndi
Pithi
Sangeet Night
pre-wedding ceremonies
fresh jalebi station
photo booth
couple's wedding cake
Chahna and Nikhil's wedding