Esha and Simit
Sparks flew all around when Simit Parikh, pharmacist, met Esha Soni, nuclear medicine technologist, on a blind date. Little did they know that a conversation over Mexican food and margaritas would change their lives for the better!
The couple kept in touch as they shuttled between New Jersey and Florida, and it became increasingly clear that they had an incredible chemistry. Simit proposed to Esha on New Year's Eve, just a year after he met her at their favorite New York City restaurant in Times Square! The couple describes the proposal as "the best Christmas gift ever."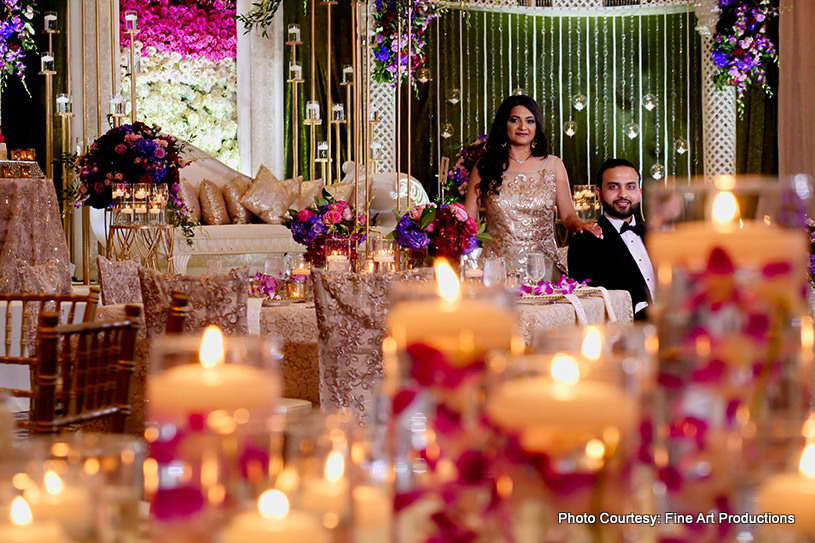 The gorgeous aesthetics of St. Augustine, Florida, coupled with its interesting history made it an ideal choice for a wedding venue. Esha and Simit decided to host their wedding at the boutique resort World Golf Village Renaissance in St. Augustine because of its elegant atmosphere and its spacious rooms.
The sangeet event featured decor with a gorgeous Moroccan royal purple backdrop with fluttering drapes, accentuated by a beautiful Indian Kathaloo that held Radha Krishna murthis. The wedding decorations followed a light pink-gold and maroon theme with an entrance flanked by brass peacocks, a huge Ganesha idol, and a stunning butterfly-themed mandap.
The couple's first look took place on a scenic walkway just outside the resort. Esha and Simit looked into each other's eyes right before the baraat, and both realized the true emotion and love that surrounded them as they embarked on a new chapter in their lives. The barrat itself was a spectacular beginning to the wedding ceremony, and the groom made his royal entry in a beautiful carriage drawn by white horses! The wedding included several unique touches including signs for the bride's entrance held by the flower girls that stated "Masa (uncle)  here comes your bride," and "has anyone seen my masa's shoes?".
The reception stage featured a backdrop that was a true work of art floral walls filled with candlesticks and crystals as well as an array of floating candles with submerged orchids. The event was memorable, and the newlyweds' first dance was to "Dil dilyan gallan" while the talented DJ added fog effects and cold fireworks. The father-daughter dance was to "Aye dil laya hai bahaar," while the mother-son dance was to "janam janam tu hi mere paas maa" creating a beautifully emotional moment.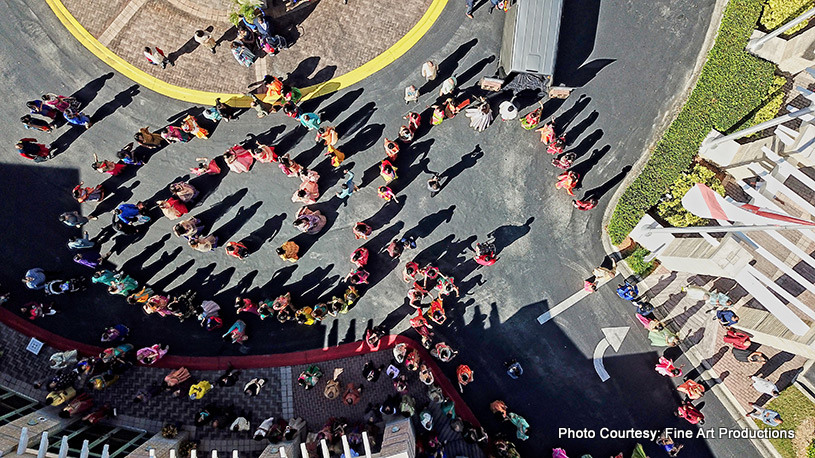 ---
BANQUET HALLS St. Augustine Renaissance 904-940-8635 | CAKE Sweet By Holly 407-277-7746 | DECORATOR Utopian Event Florida 407-929-6641 | DISC JOCKEY Krish Entertainment Inc. 352-299-0743 | EVENT PLANNER Blissful Weddings & Events 586-604-2709 | HAIR AND MAKEUP Elite Look Productions 904-334-9247 | Kaitlin Francois 904-923-8864 | MEHNDI Manus Beauty Care 904-525-5602 | PHOTOGRAPHER/VIDEOGRAPHY Fine Art Productions 732-939-2104 | RESTAURANT/CATERING Khasiyat Restaurant 407-888-2147 | Tabla Bar and Grill 407-247-2509
---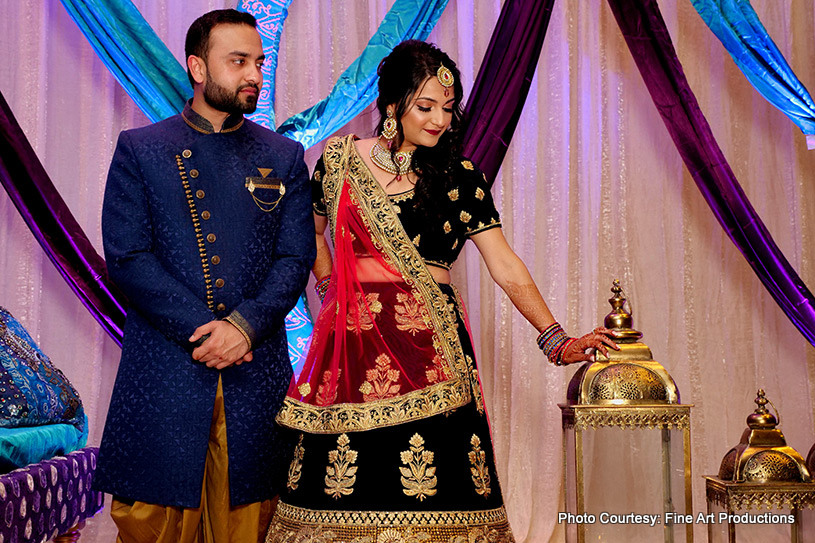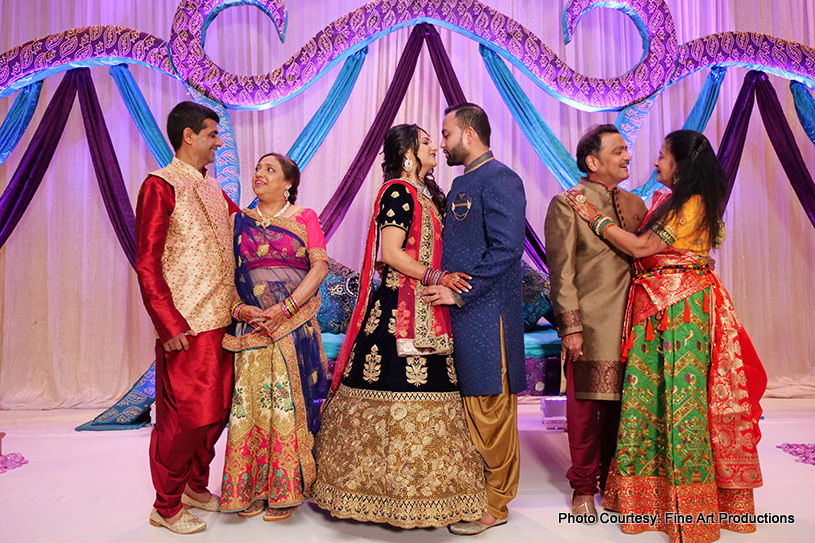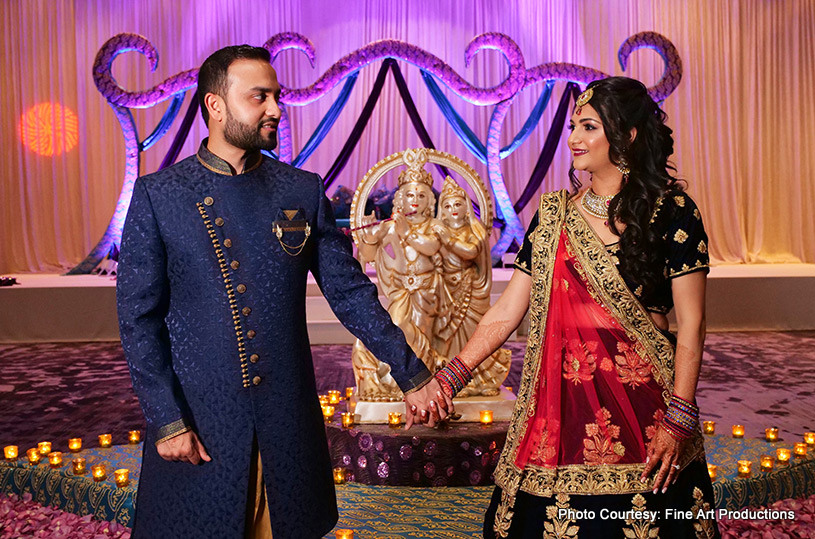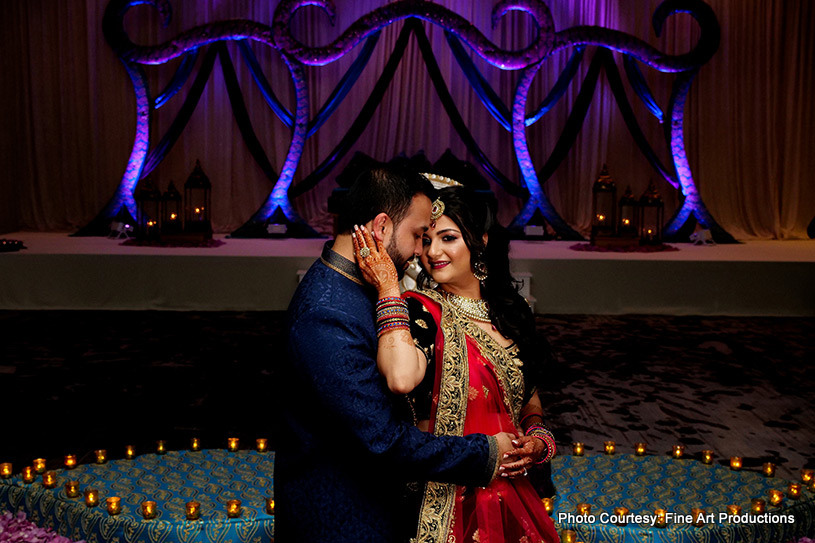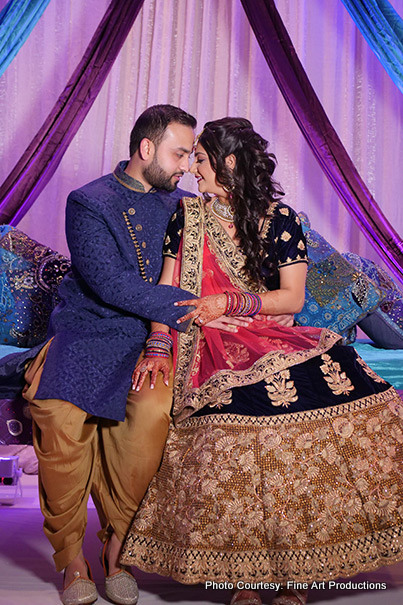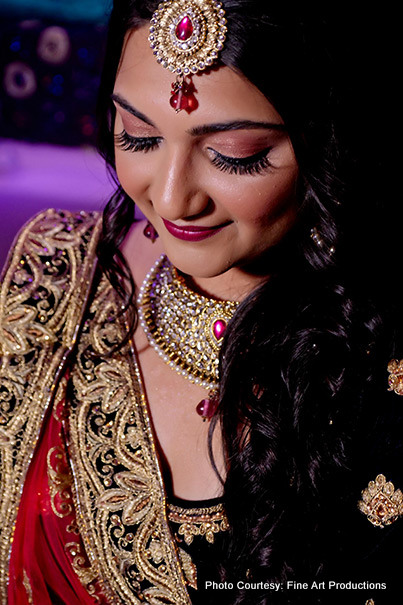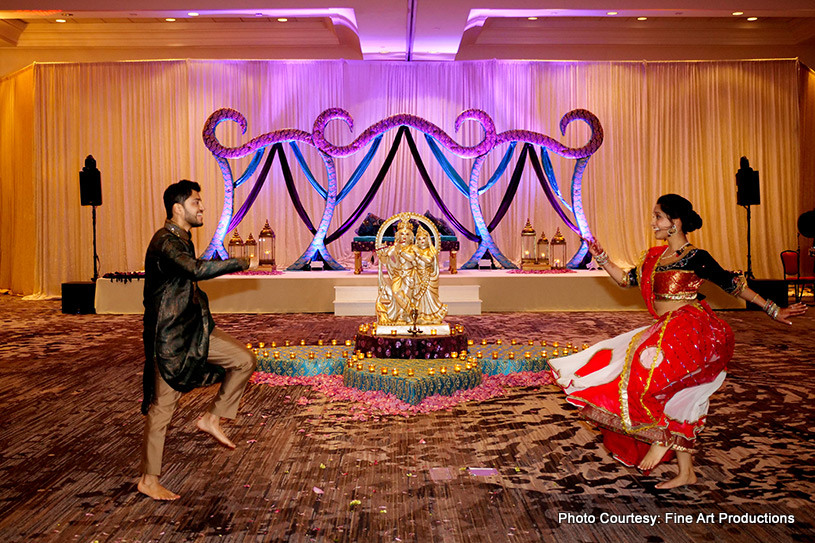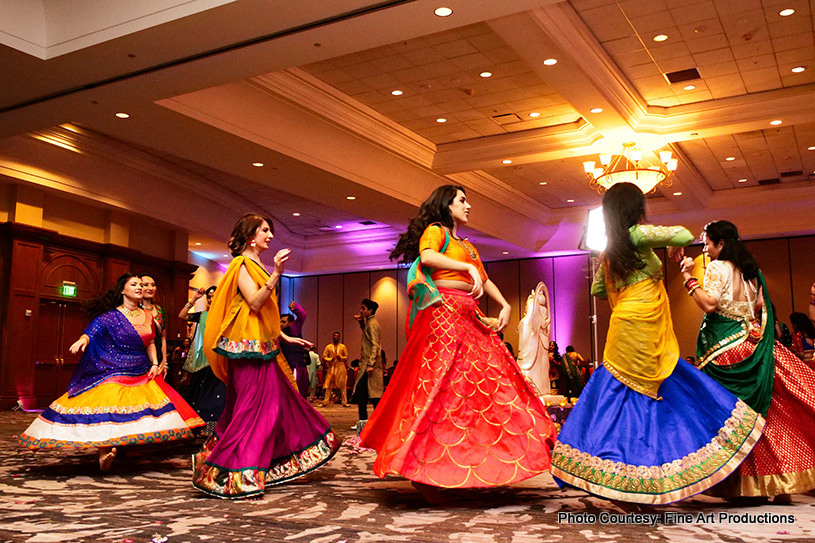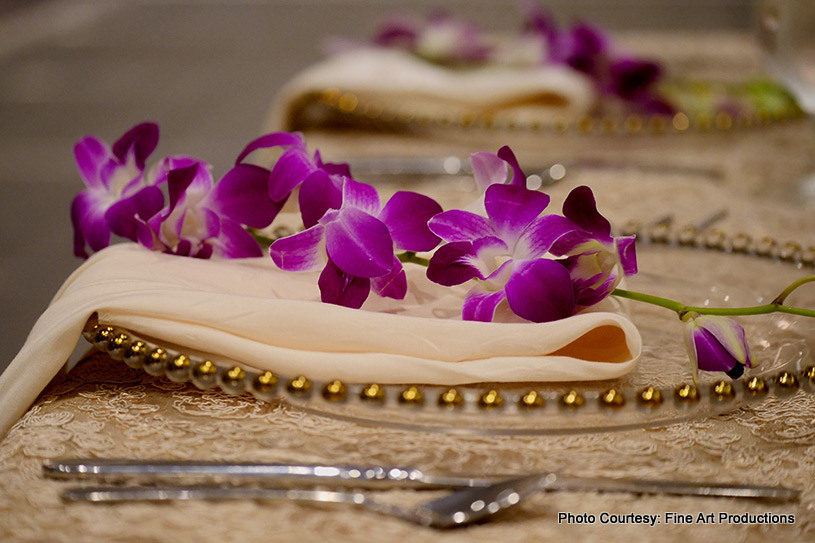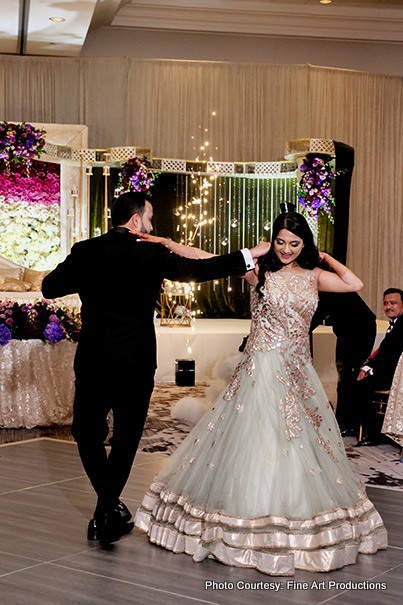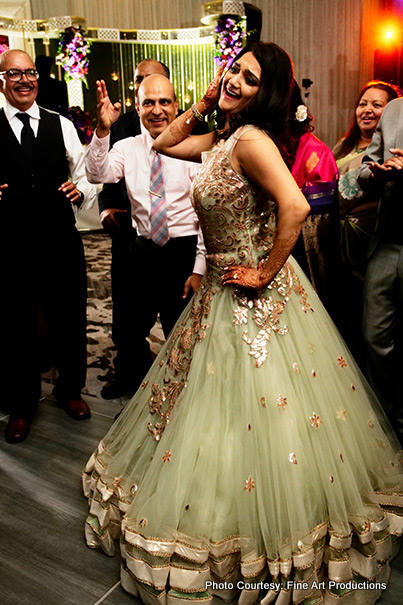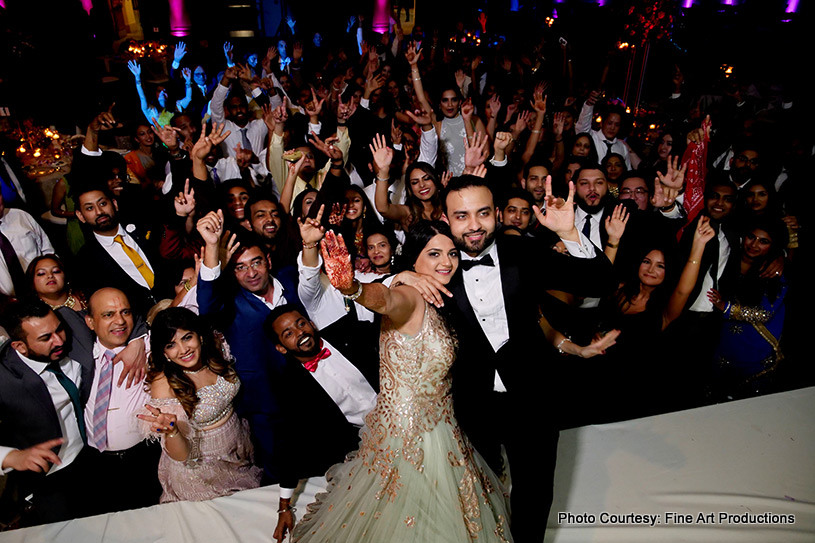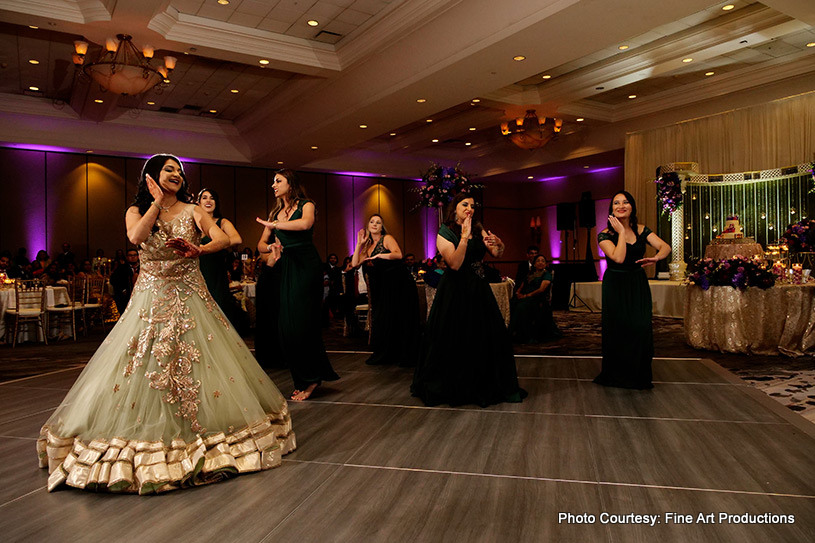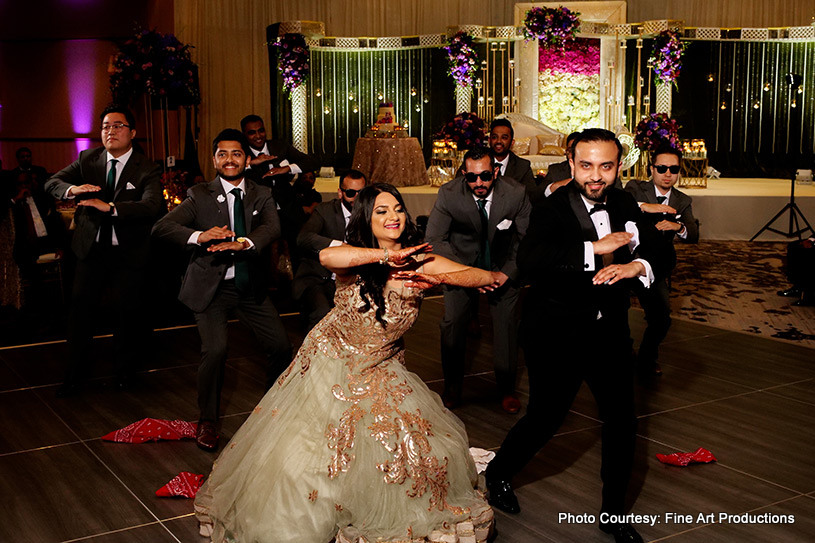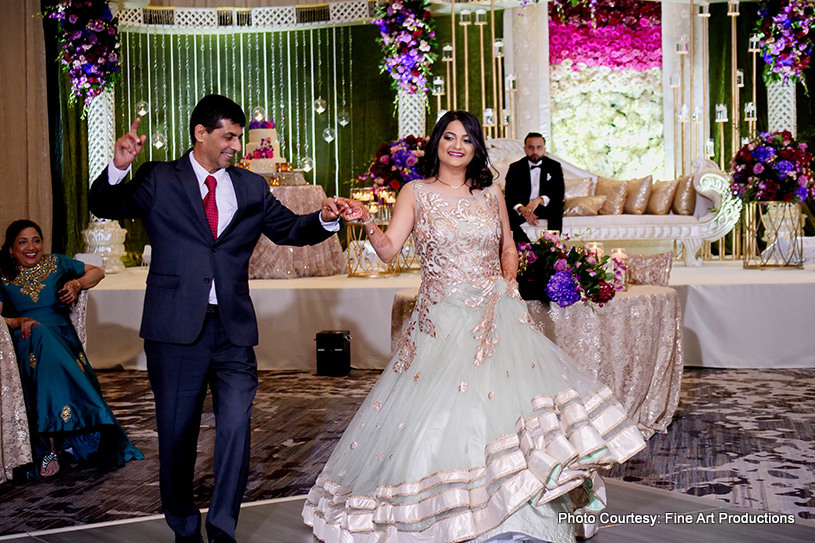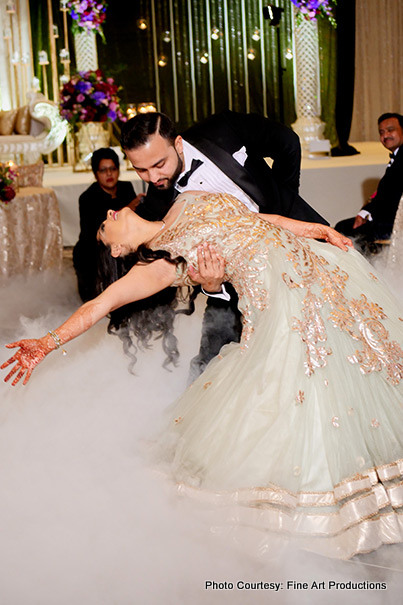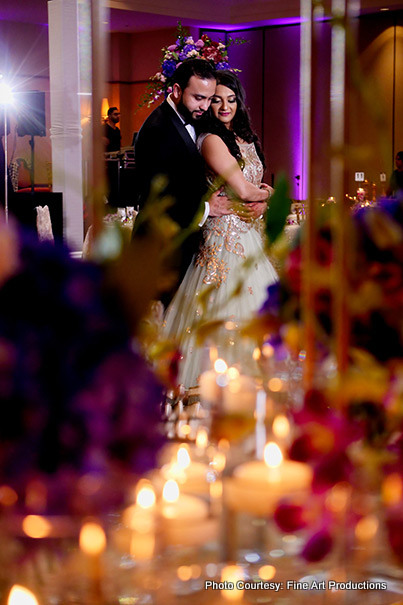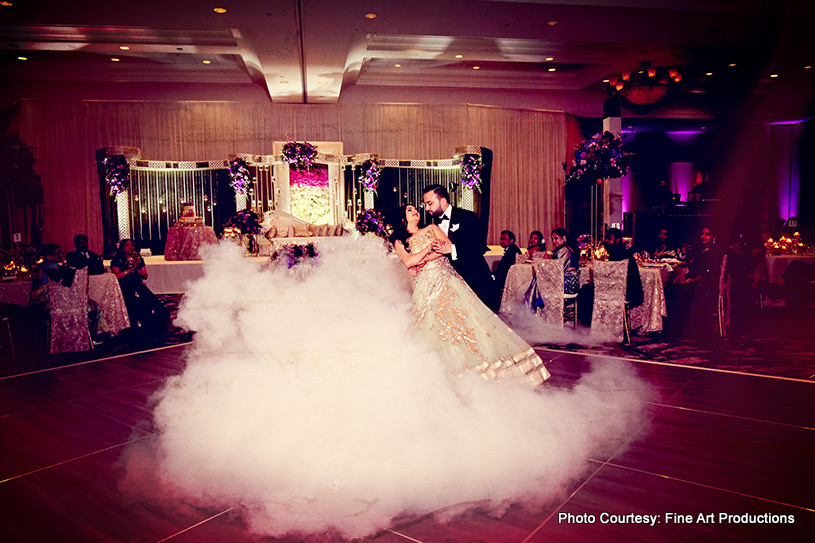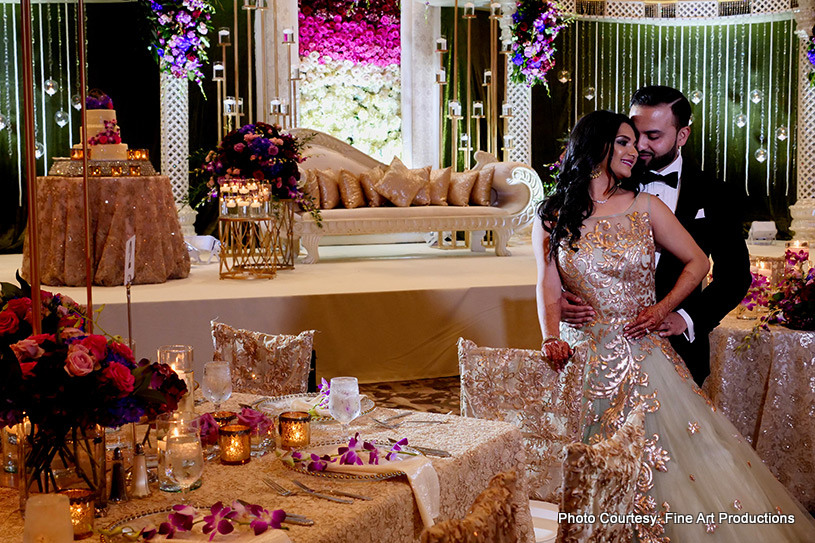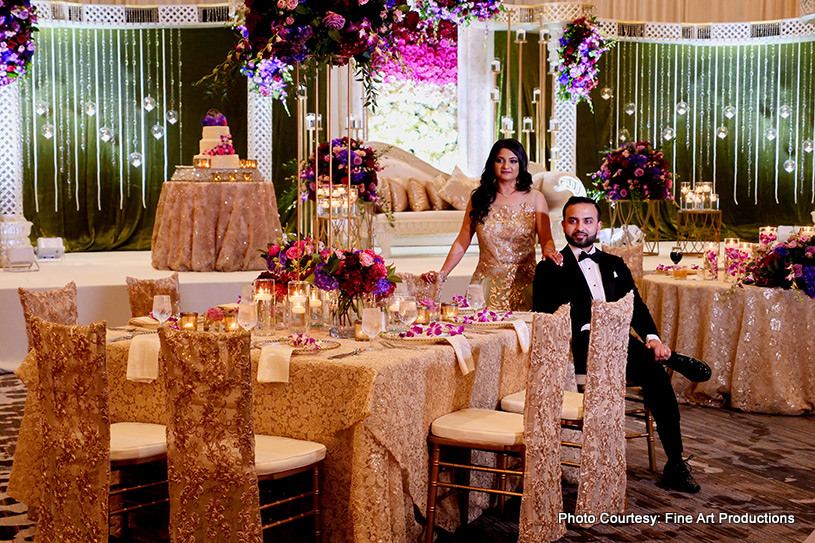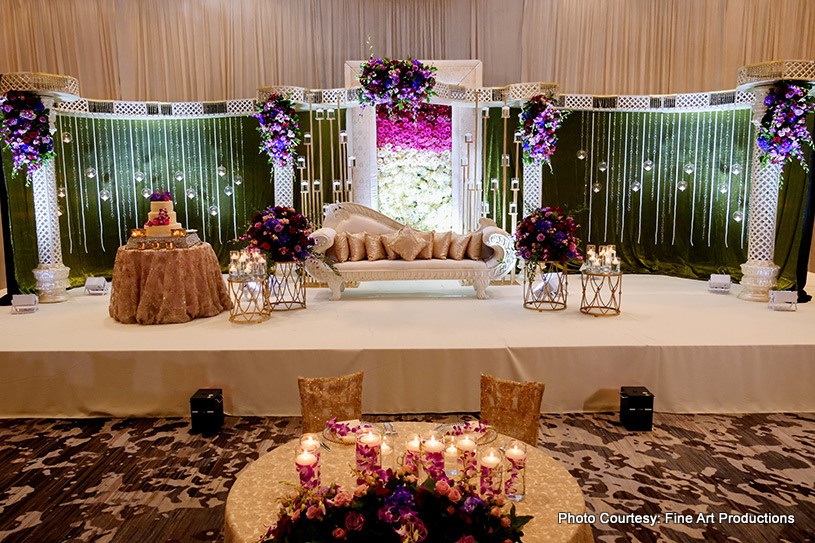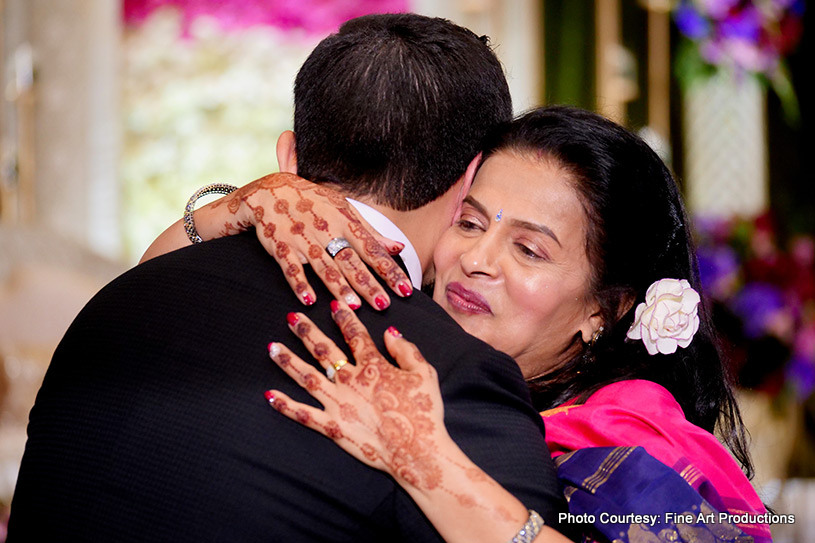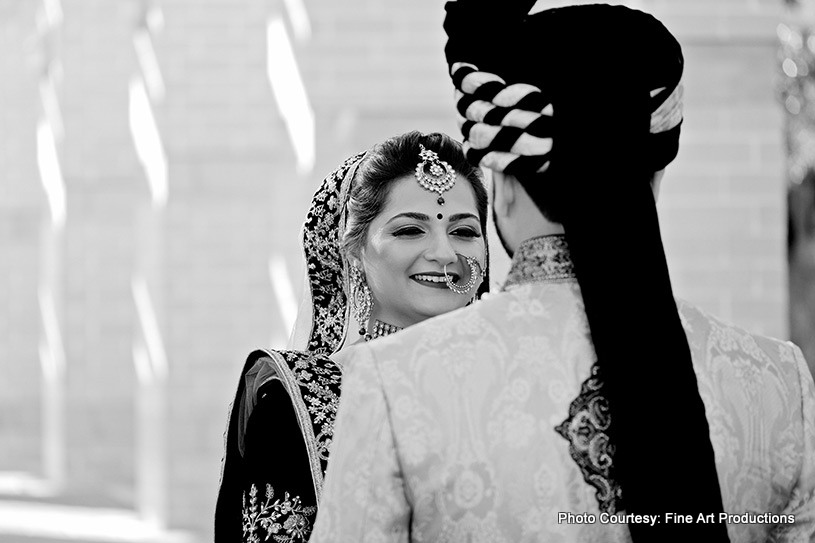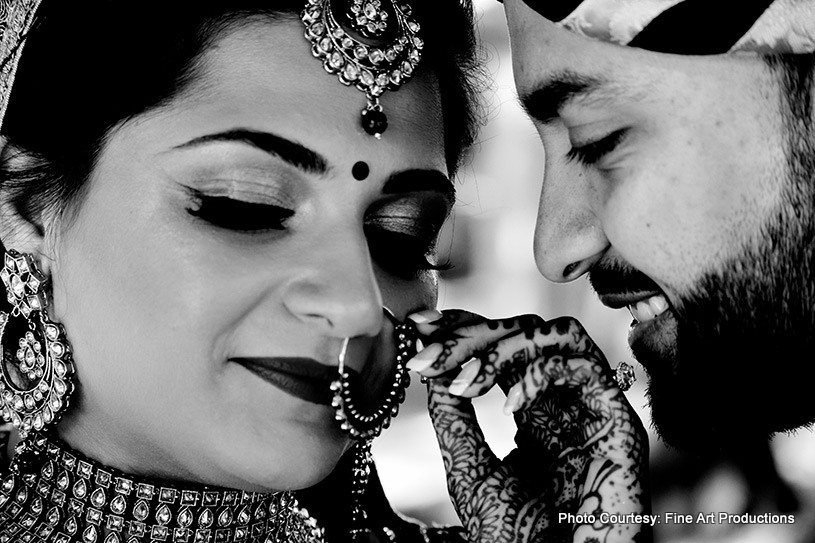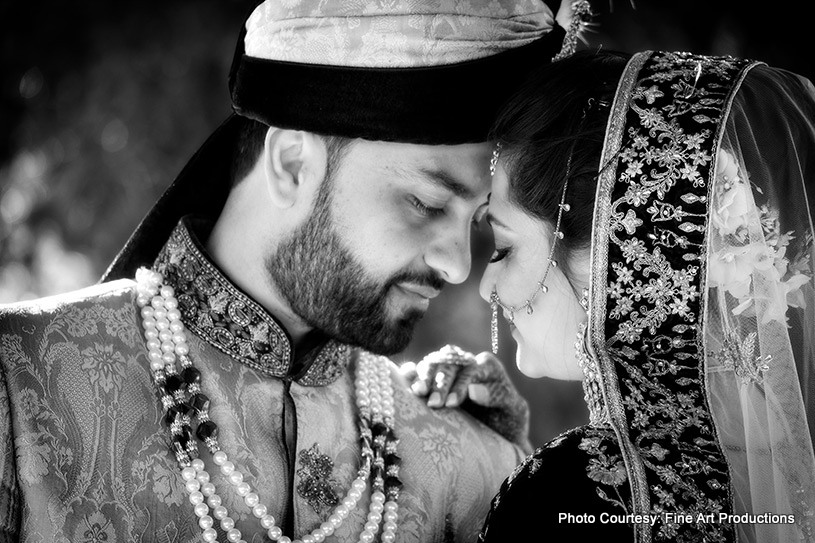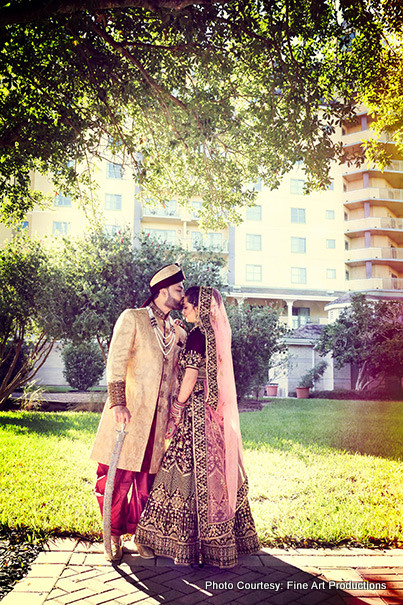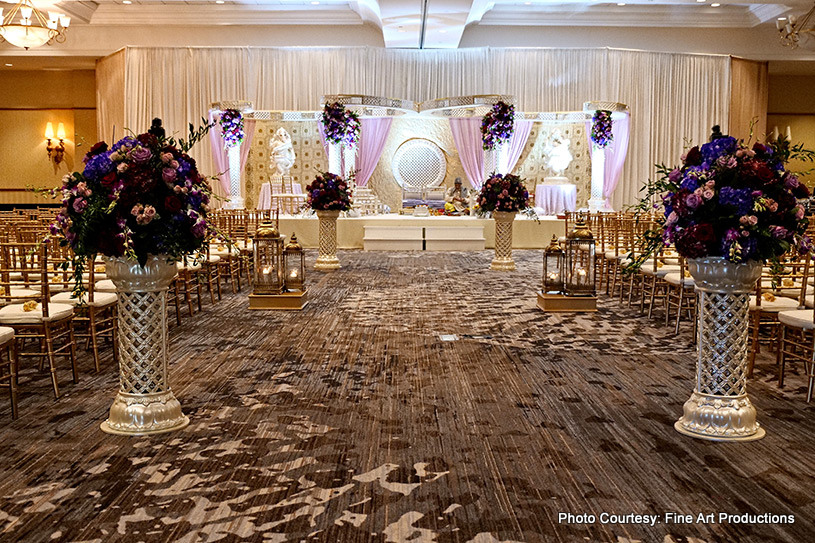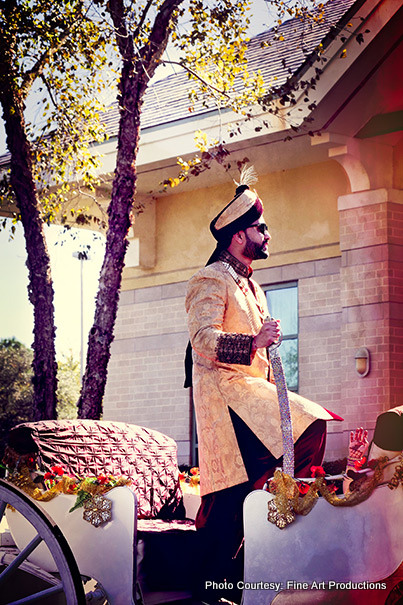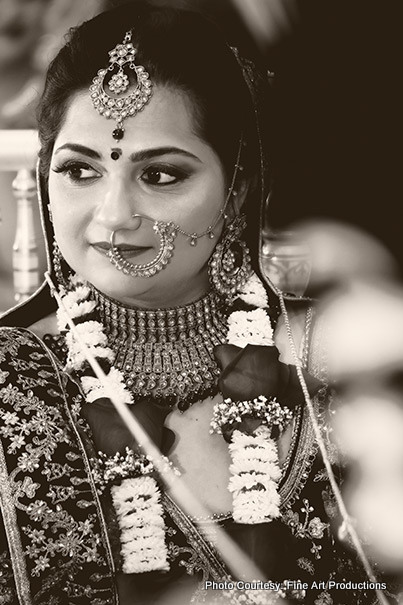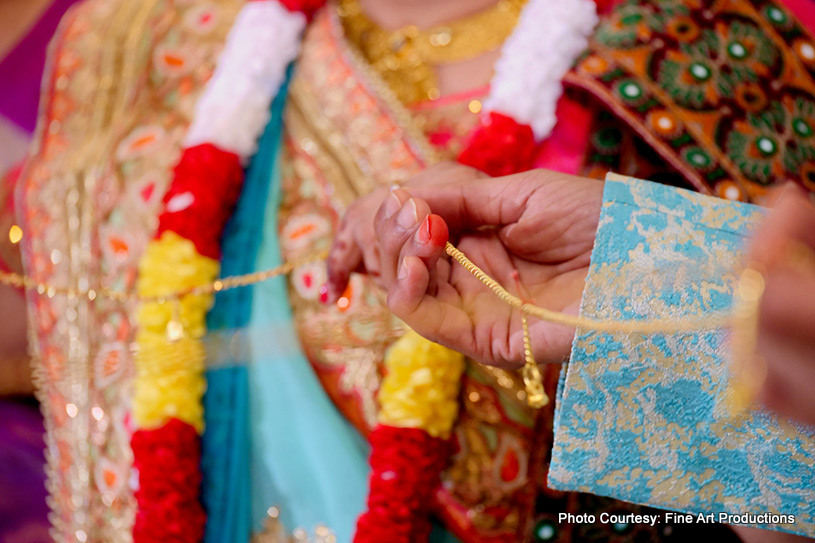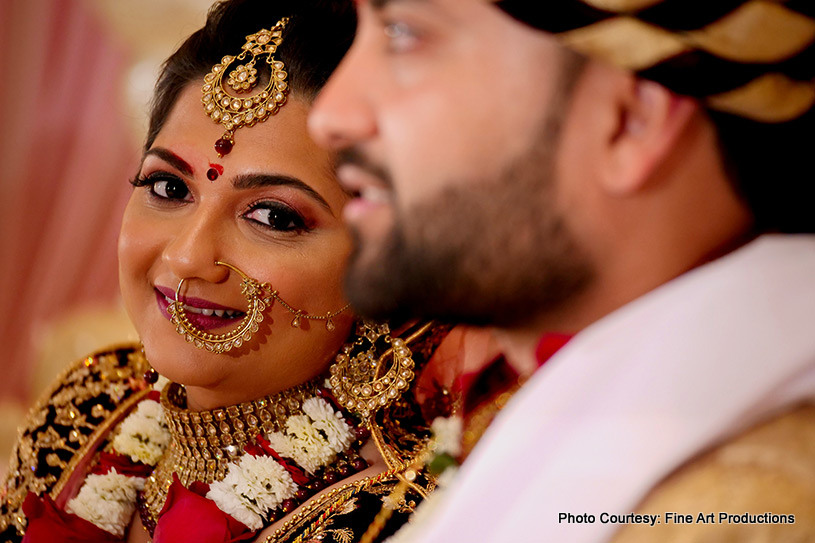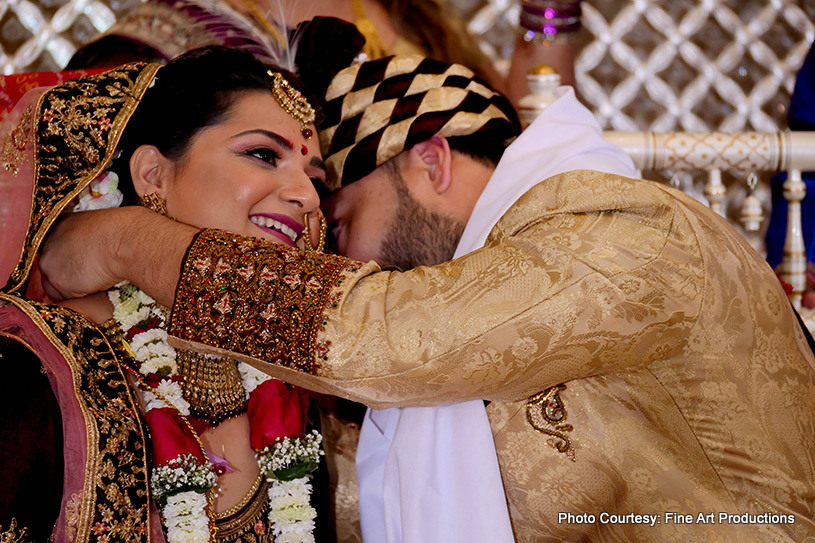 Simit Parikh & Esha Soni Indian Couple
Indian Wedding Decorator Utopian Event Florida
Nuclear Medicine Technologist
Indian Wedding Event Planner In Florida
Indian Wedding Cake by Sweet by Holly
Bridal make up by Elite Look Production
Indian Restaurant in Florida
Christmas gift
Indian Wedding Banquet hall St. Augustine
Florida World Golf Village Renaissance St. Augustine Resort
Indian Wedding Sangeet Night
Moroccan Themed Indian Wedding
Statue of Radha Krishna
brass peacocks
Indian Wedding Decor Ganesha idol
Orchids Flowers Decoration
Dil Diya Gallan Bollywood Song
Indian Wedding theme