Akanksha Puri threatens to take police action against Paras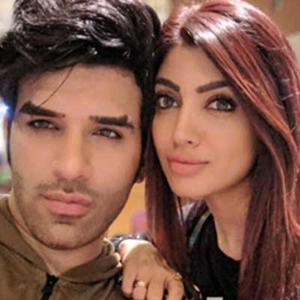 Akanksha Puri and Paras Chhabra's breakup has been debated and discussed in the public eye for a long time now. The former couple's complicated and tempestuous relationship has reached a particularly low point with Puri's threats to take police action against Chhabra.
Chhabra, a finalist on the 13th season of Bigg Boss, can currently been on seen on the ColorsTv's reality show, Mujhse Shaadi Karoge. It was Chhabra's comments on Puri and him comparing a fellow contestant to his ex that incited the statement that Puri recently released.
In her statement to the press, Puri forbids Paras Chhabra from using her name. She firmly states her distaste at being associated with Chhabra and claims to have closed the chapter on her relationship with him.
Chhabra has lashed out on Akanksha earlier on social media and in print calling her "stupid". This was in response to Puri's interview announcing their breakup after Chhabra's closeness to fellow Bigg Boss 13 contestant Mahira Sharma made headlines throughout the country.
Akanksha Puri has reportedly moved on from the public humiliation and fallout of their relationship and refuses to be either contacted or spoken of by Chhabra. Puri asserts that Chhabra's use of her name without her consent has had difficult consequences in other parts of her life. Her professional prospects and not just her private life has suffered due Chhabra's callous comments. Puri intends to take legal action Chhabra if he hurts her reputation further. Paras is yet to comment to these latest accusation and threat.
Other Desi TV Duniya
Akanksha Puri
Paras Chhabra
Bigg Boss
ColorsTv
social media
Mujhse Shaadi Karoge
Akanksha
Bigg Boss 13
Colors Tv