Parth Samthaan celebrates his birthday with a bang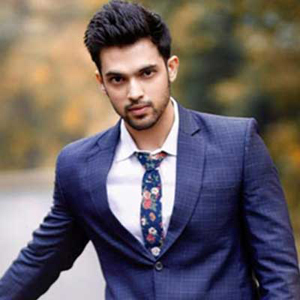 Parth Samthaan celebrated his 29th birthday in style with his Kasautii Zindagii Kay co-stars. Showered with love and warm wishes by his close friends, Samthaan celebrated his birthday on the 11th of March with cake and champagne. Amongst the star-studded guest list were actors Erica Fernandes, Hina Khan, Pooja Bannerjee and Shubhaavi Choksey.
Samthaan shot to stardom with his portrayal of Manik Malhotra in MTV's Kaisi Yeh Yaariyan. As the flawed yet lovable Manik, Samthaan won young hearts with his chocolate boy good looks and effortless charm. Kaisi Yeh Yaariyan in its three seasons since its inception followed the journey of Manik and Nandini's friendship and love story. The show with its young and talented cast was a youth favorite as it dealt with college romance and the quest for true love.
Samthaan was then cast as Anurag Basu in the reboot of the cult classic Kasautii Zindagii Kay opposite Erica Fernandes's Prerna. Erica and Parth, tasked with the responsibility of bringing two of Indian television's most beloved characters to life, enamored audiences with their chemistry and acting skills. Close friends in real life, Erica and Parth celebrated his birthday together with other fellow actors from KasautiiZindagii Kay.
The heartthrob received sweet and heartfelt birthday messages from his many fans through social media. Parth was deeply touched and completely bowled over when fans sent him a Money Heist themed birthday cake. He took to social media to thank his fans and share his special day with them.
Other Desi TV Duniya
Parth Samthaan
Kasautii Zindagii Kay
co-stars
actors Erica Fernandes
Hina Khan
Pooja Bannerjee
Shubhaavi Choksey
Manik Malhotra
Kaisi Yeh Yaariyan
Manik and Nandini's love story
college romance
Anurag Basu
Indian television
acting skills
heartfelt birthday messages
birthday cake
Money Heist